In the world of fast streaming and the greatest media platform to home and theatrical entertainment, we have Firestick! And what makes this world famous platform renowned, other than Firestick apps? Read on!
All the hype that is often anticipated when trying to access numerous entertainment possibilities is often led through the pavement of the great Fire TV. But what truly makes it one of the best revolutionary platforms in history? The apps! The countless of Firestick apps that you can get your hands on; to make all your streaming dreams come true!
But, have you any idea how many apps are available on the Amazon Store? In this article, you'll find a clean and straightforward guide to the best Firestick apps, leading you directly to its doorstep;
However, you should know that because there are countless of apps available, it can get a little confusing choosing the best ones, or the safest ones! The thing is, not all apps are found on the Amazon Store, and the only way you can get your hands on them, is by sideloading them onto your Fire device.
But, hold on! Are you new to Firestick? Below you'll find a simple and clear definition before getting started!
Get VPN Now
What is Firestick?
In short, in you ever get your hands on a Firestick device in the near or distant future; you're in for a real treat! Amazon's FireTVstick is by far one of the best ways to access thousands of movies, TV shows, gaming platforms, music, news and so much more! Plus, it's also quite easy to reboot Firestick if it gives you issues.
You'll find all sorts of Firestick entertainment channels and apps on the Store, but choosing one won't be too easy.
Besides the apps, there are some that aren't available on the Amazon Store, so getting access to those would mean sideloading them on your Fire device. How cool is that? However, not all apps are as inviting as they seem to be.
To choose the best Firestick app for movies or TV shows, there are so many other options that need to be considered. For instance, some well-known apps might not be available in your region, so for that you'll need a special VPN app for your Firestick in order to get access.
Others revolve around the fact that your Smart TV might not be adjusted with a Fire TV Stick, so, you're going to need another app for navigational purposes.
In this guide, I'll be covering:
The best VPN app to get you access to geo-blocked apps on Amazon Store.
The best navigational app to assist you
A safe Sideloading tool
The best Firestick apps for (Browsers, Movies, Free TV, Sports channel apps, and so much more!)
If, however, you're experiencing issues installing apps on Firestick, you could try clearing the cache.
The best Firestick apps in 2023
The best FireTVstick apps always come under a number of categories that are all interrelated to each other. It's like an extension that keeps the best streaming experience going. Before getting into all the tools you'd need to get your hands on some great apps that aren't available on your Firestick, let's discuss the best choices for streaming unlimited movies, TV shows and more.
Best Firestick Apps for Free and Paid Movies and TV Shows in 2023
Below you'll find a list of 15 of the best Firestick apps for unlimited movies, TV shows and much more for you to binge on. These apps are perfect for all your Firestick devices; including FireStick 4K and Fire TV Cube.  Take a look!
You may also like: How to Install Showbox on Firestick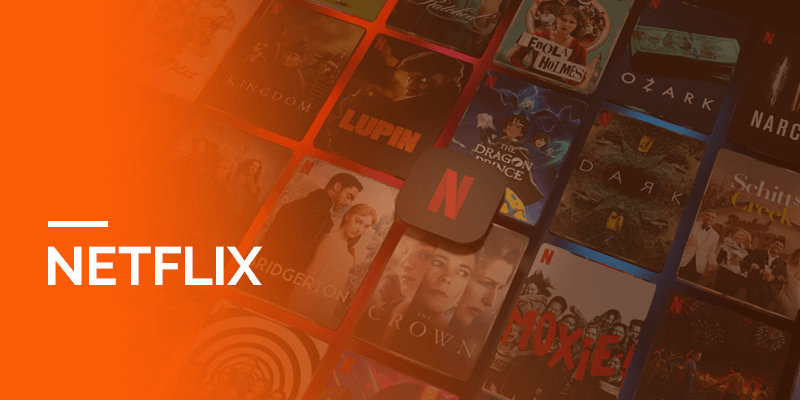 Netflix is the real OG! You can call it the father of all streaming apps! All the other streaming services you see nowadays; some of which are on this list, are probably the competitive outcome through the birth of Netflix.
It is a paid streaming service, which never goes out of style. With the constant production of original content, Netflix has produced exclusive TV shows and movies, over the years. Though this is a paid service and only available to you according to particular regions, it still is the number one streaming app for movies on Firestick. You can download the Netflix app from the Amazon Fire TV store for free.
Besides, even if certain Netflix libraries aren't available to you because of the region you live in, you could always unblock it by using a Firestick VPN app for Netflix.
After Netflix, the most sought-after app for Firestick is Kodi. It's a free open-source media player, which lets you stream content from all over the world. You'll have access to unlimited TV shows, movies, channels, music playlists, and a lot more! The great part is that Kodi is legal to use.
It also allows its users to Sideload or download third-party Kodi add-ons to its platform; content that isn't already available on it. Just like Netflix, if you're going to take the risk and add external content onto Kodi on your Firestick device, make sure you use a VPN for it.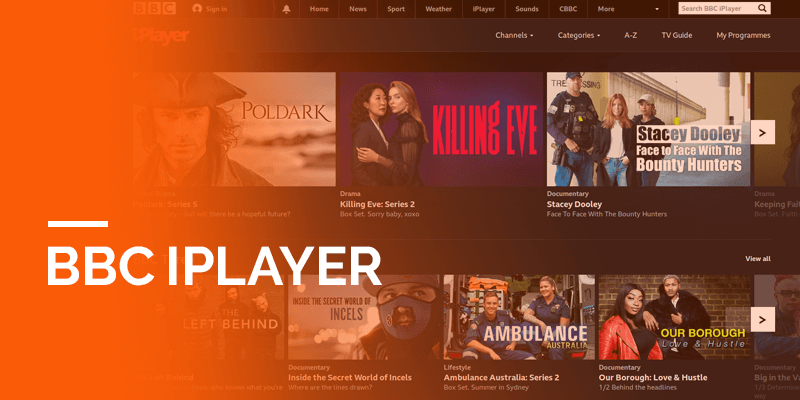 If you're well-versed in entertainment platforms then I'm quite certain you've come across the platform called "BBC". A sub-part of the BBC Network is BBC iPlayer, one of the most famous streaming apps available in the UK and around the world. This makes a great addition to your Firestick experience!
With this app on Firestick, you'll be unlocking all of the BBC network specials, which include movies, TV shows, News channels, Sports news and so much more, with HD movies being its main highlight.
The only downside to this streaming app is that BBC iPlayer is a paid service that's widely available only in the UK. But, that doesn't mean it's not accessible. Later on, I'll be showing you how to unblock BBC iPlayer from anywhere in the world, along with other geo-restricted platforms.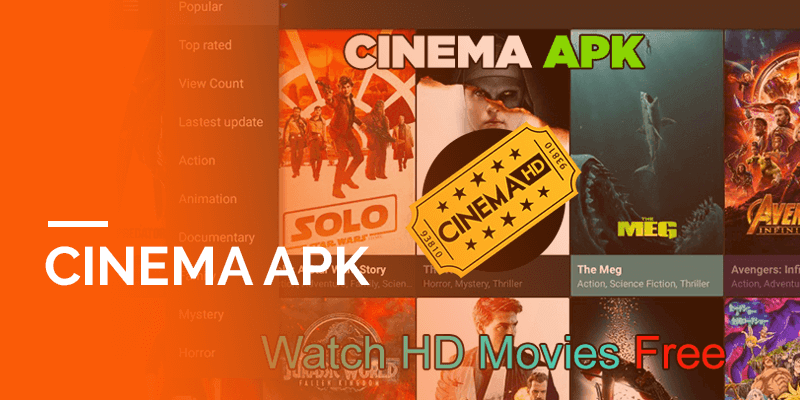 Cinema APK, also known widely as Cinema HD, is a part of the Android platform. It's a popular and user-friendly app for streaming thousands of movies and TV shows, with non-stop updates made to its libraries by competence of its development team.
Unlike some other streaming services, Cinema APK does not contain any content of its own, but rather propagates streaming links from various other sources around the world. This makes a great and legal app for Firestick, since it doesn't host pirated content.
However, the app isn't available on the Amazon store. It will have to be retrieved from its website and then installed on your Firestick device using a sideloading method, which I'll get into later on.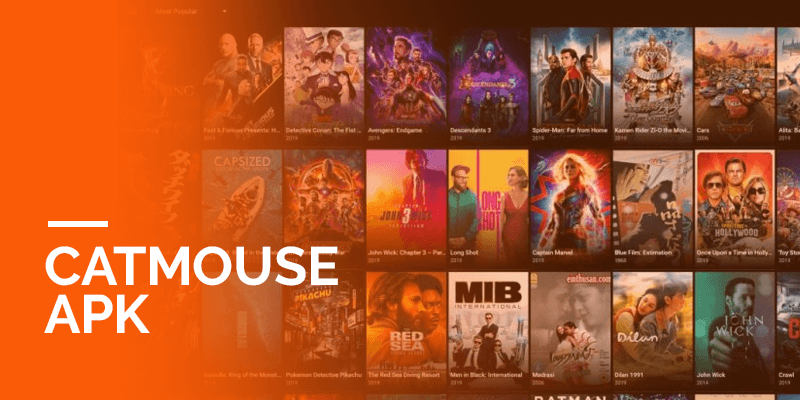 CatMouse is said to be the cloned version of Terrarium TV. It is a free app for streaming some of the best TV shows and movies in the industry, some of which can be accessed on demand. You'll be unlocking lag-free and HD quality streams with a wide genre variety. It is one of the best lightweight apps for Firestick at the moment and for a long time to come.
However, even though it's a free app for Firestick, you won't find it available on the Amazon App Store. You can use the Sideload method to install the CatMouse APK on Firestick. Also read about Filmplus APK on Firestick.
Get VPN Now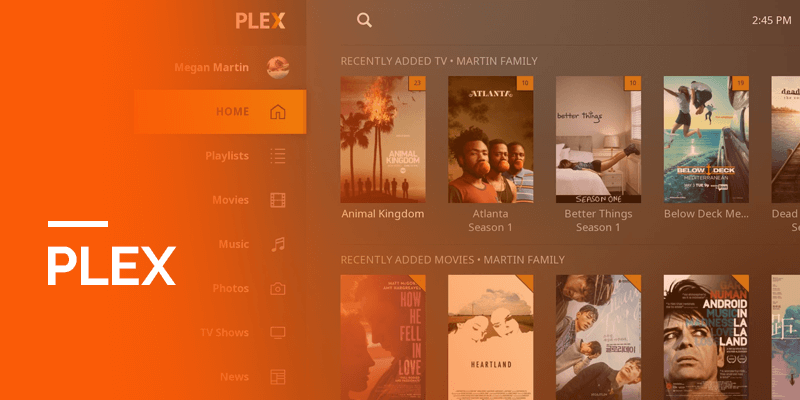 Plex is the biggest competition to Kodi. These apps are very similar but work a little differently. Plex is a free media manager, which in short allows you to play or transfer local and online media to multiple platforms, with Firestick being one of the best for it.
You can pretty much download and save files on Plex from one device, and play them on your Firestick. The best part about this Firestick app is that unlike Kodi, it's available on the Amazon App Store.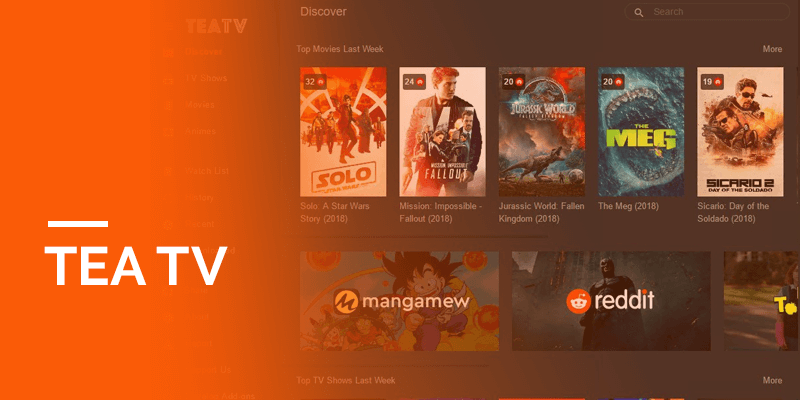 Another top and matured app for streaming through movies and TV shows on Firestick, we have TeaTV. This app has been running alongside other popular streaming apps like Terrarium, and with a few bumps on the road has managed to make it back to this list!
Even though TeaTV is a free APK app, so you can still Sideload it on your Firestick and other Fire devices, since its platform compatibility is very high. This free video-streaming app is available for Windows, macOS, and Android devices. Featured among its services are movies and TV shows delivered in high-definition – up to 1080p resolution. It'll even allow you to download content for offline viewing.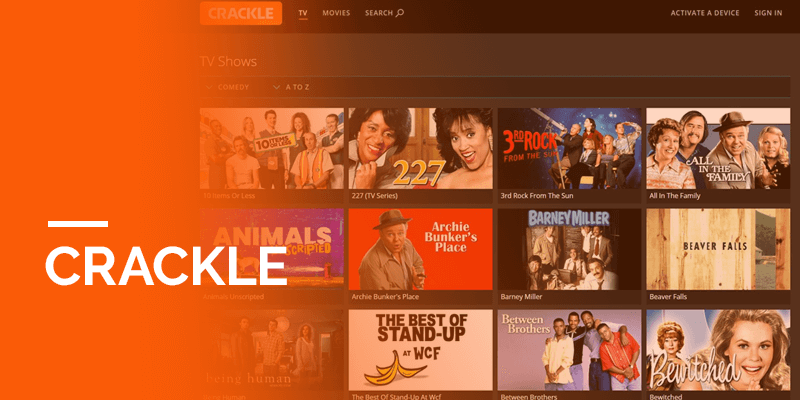 A popular streaming service widely compatible with your Firestick device, we have Crackle. I wouldn't say that this app is one of the latest; providing new and upcoming movies, but rather a platform for numerous old ones.
To access its content, you'll have to sign up to create an account before downloading the app, which by the way, is available on the Amazon Store.
The only downside to this great Firestick app would be that it's only available to the people living within the United States and Canada. To access it from anywhere else in the world, you could try using a VPN. Some premium providers offer a free trial for around 30-days. This gives you enough time to unrestrictedly binge on Crackle.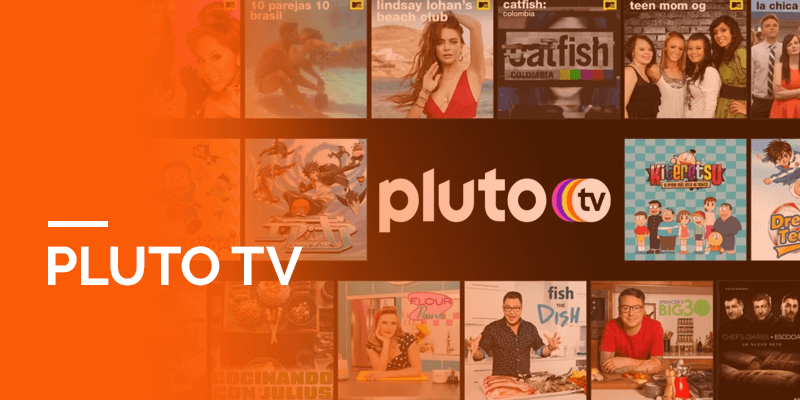 Pluto TV, as the name goes, provides content that's out of this world, metaphorically speaking though! It falls in the category for being one of the best apps for Firestick mainly because the entertainment factor is non-stop.
It holds a huge platform of thousands of movies, documentaries and TV shows, all of which are updated quite regularly, with the addition of new arrivals every week by its development team. Another reason why Pluto TV is one of the best for Firestick is that it also provides more than a hundred channels for Live TV.
You'll easily find the app available on the Amazon app store. All you need to do is download the app on your Firestick TV and start binging!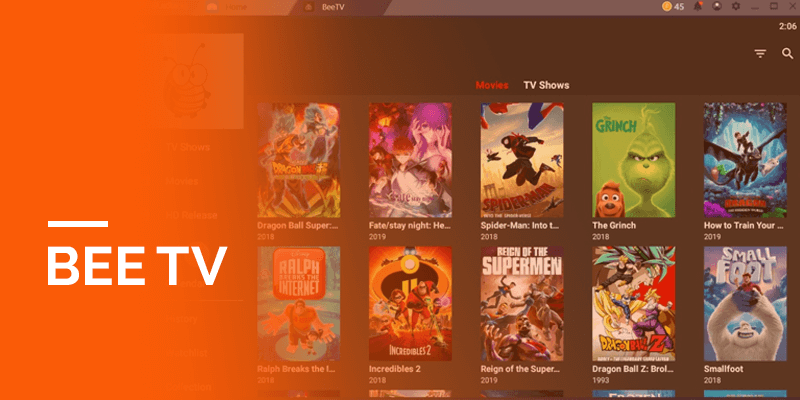 Coming to another on-demand streaming service, we have BeeTV. Accessing countless of movies and TV shows on your Firestick using the BeeTV app is great, especially since this service is for free! It provides a huge range of content extracted from good sources online. Yes, it doesn't harbor its own streaming content but rather revolves its service around resourceful and legal links.
Another notable aspect of this app is that like TVZion, BeeTV also comes with a Real-Debrid feature, allowing you to stream through high-quality media links. It also supports a Trakt feature for a better and personalized streaming experience.
The BeeTV app doesn't come with a dedicated app on the Amazon Store, but you can download its APK file and Sideload it on your Firestick device.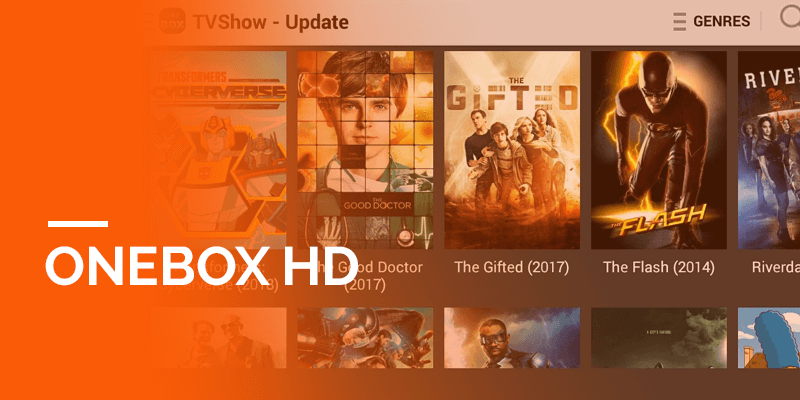 Next on the list we have, OneBox HD. It is one of the most famous apps where users are constantly looking for top-quality links to all the latest movies and TV shows. It too, is a free third-party add-on app, which is widely available for Android. You wouldn't find the app on the Amazon Store, but can have it installed on your Firestick using its APK download.
The best part about OneBox HD is that its media library for movie links is constantly being updated according to all the latest movie show hits and what's more in demand. All the links provided are of the highest streaming quality, and are compatible with all your Fire devices (Firestick, Fire TV, Fire TV Cube etc.).
Another thing to point out, even though this app automatically plays the first and best link to the movie you choose, it doesn't seem to display all the latest movie uploads on its main page. You'll have to search for it on your own.
Also, since OneBox HD does rely on BitTorrrent protocols, you're definitely going to need a VPN, at least for privacy purposes. This is mainly because any source that uses torrenting methods often exposes your physical location and IP address. Other than that, it's one of the best apps for Firestick!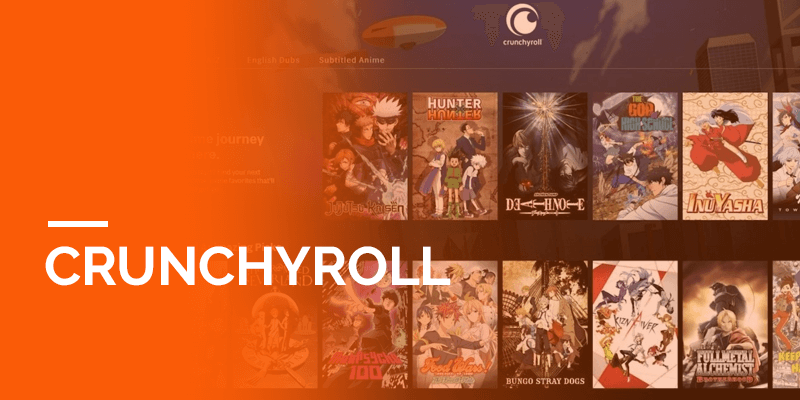 Crunchyroll is the one-stop solution to all things Asian! There are many anime fans all over the world, and hardly any streaming services or apps that provide the latest Anime movies or shows in bulk. That's where Crunchyroll comes in.
This is the ultimate Anime and Japanese app for Firestick, but, the only thing about it is that it's not free. You'll have to subscribe to avail all its premium features and shows. This app comes with more than 2000+ movies, series and shows that you can binge on for hours and hours ahead. You'll have access to new content after 1 hour of it being aired.
The shows come in Japanese, but the app provides a translation feature with multiple languages to choose from.
Another great thing about this app is that it comes with a 14-day free trial period, giving you a taste of what's to come, which of course you can cancel at any given time within the trial time frame. The app is available on the Amazon Store, so all you need to do is download it and wait for further installation instructions.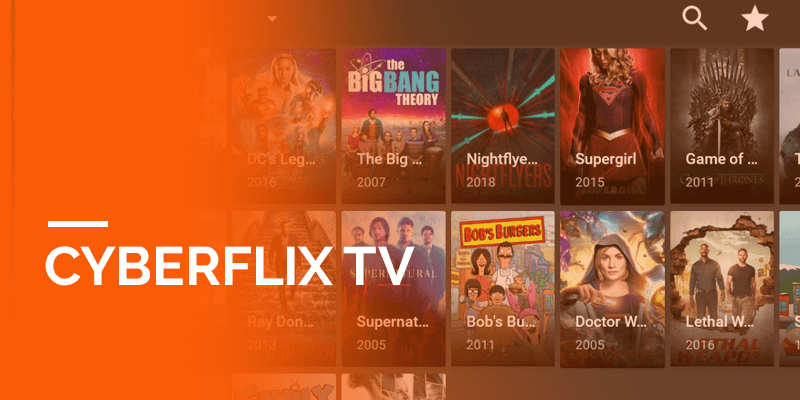 CyberFlix TV is a Terrarium TV clone and offers a massive library of TV shows and movies. It's a scrapper-based app that gets you Terrarium TV streams from different sources. The app also supports different features like sorting content using genre and year. It can also be integrated with your Real-Debrid account.
Get VPN Now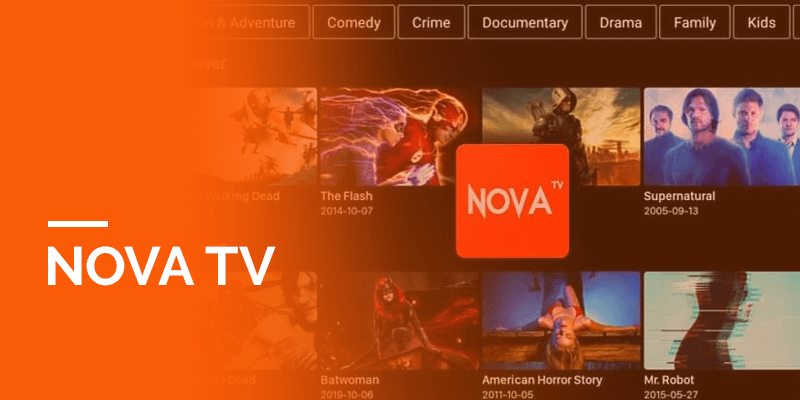 Nova TV is one of the best free Firestick apps for TV shows and movies. The content range on this app is very wide. The best thing is that you will always find something on Nova TV since the app is frequently updated.
You can also integrate this app with your MX Player to enjoy high-quality streams. The content is well-organized and sorted with categories and subcategories.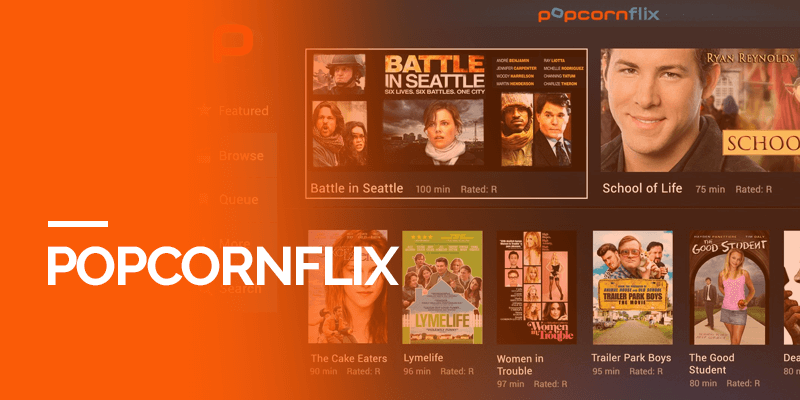 Popcornflix is another destination for free movies and TV shows. The app's library is also very massive and offers a variety of content, including original web series, documentaries, and international films.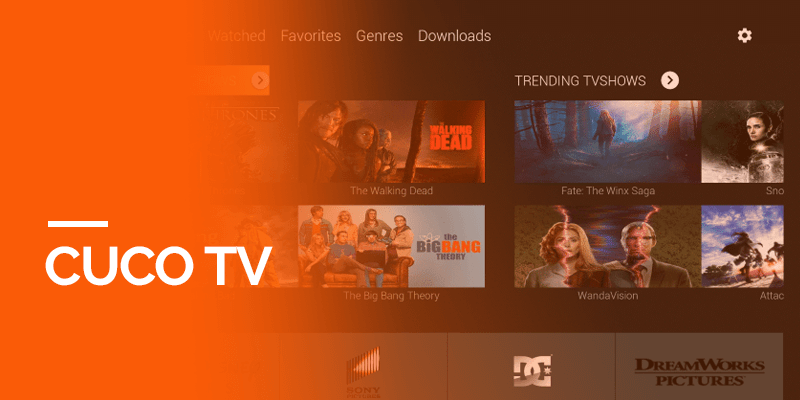 Cuco TV is a free Firestick channel for movies and TV shows. This app is a clone of ZiniTevi where you can get all the latest TV shows and free movies. The app is completely free to use, and you don't need a subscription to stream movies or shows. All the content is available in HD quality that you can download to watch later.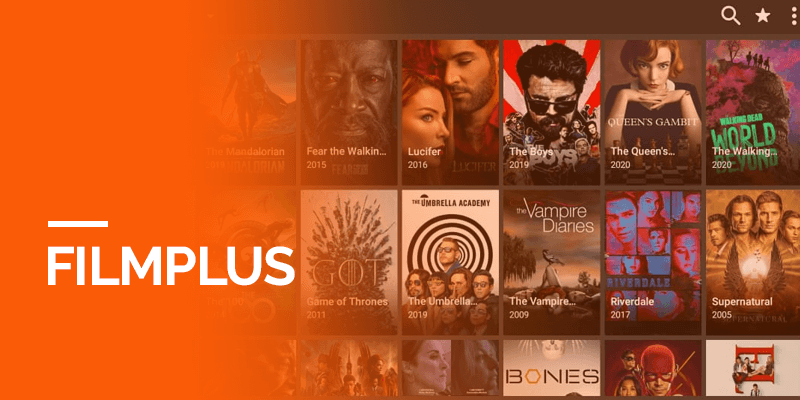 FilmPlus is a popular on-demand free movie streaming app for Firestick. It is a scrapped-based app that fetches the best streaming HD links from other host websites. The app can also be integrated with your other accounts, including Real-Debrid and Trakt.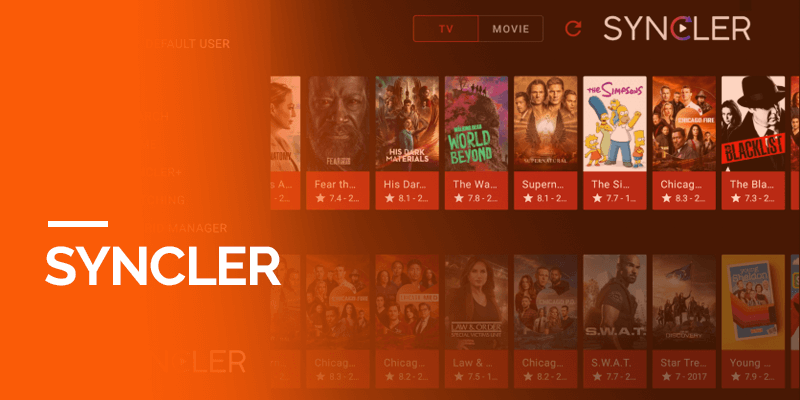 Syncler is a free app where you can enjoy a good range of movies, anime, TV shows, documentaries, and web series. In order to get started with this app, you have to integrate it with your Real-Debrid account to get the best streaming links. The app also supports Trakt accounts to help you keep a track of your viewing.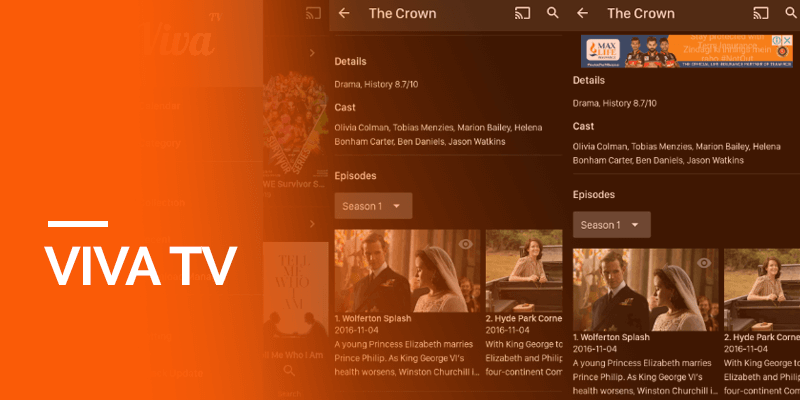 Viva TV is a free Firestick app for streaming movies and TV shows. You can also watch and enjoy live sports events using this app. Moreover, the app also offers a good collection of animations, cartoons, and Korean TV series. To get quality streaming links, integrate this app with your Real-Debrid, AllDebrid or Premiumize account.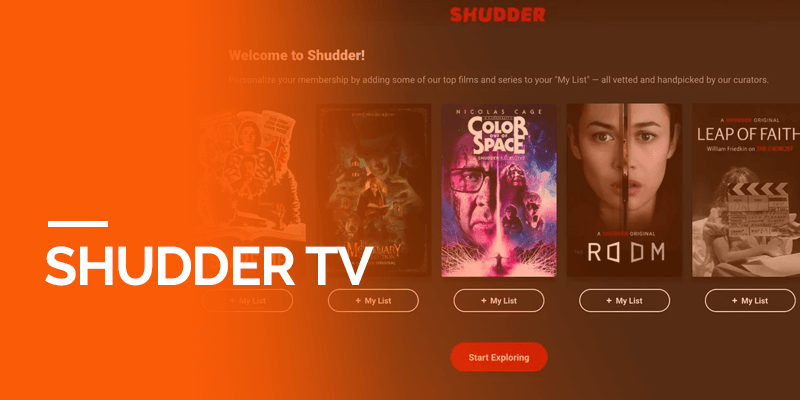 Shudder TV is a paid app where you can watch a lot of movies. The main genre available on the app is horror, thriller, suspense, and fiction. It's a perfect app where you can instantly find a hand-picked collection of users' favorite horror movies. However, it's not a free app and you have to pay for it to use it.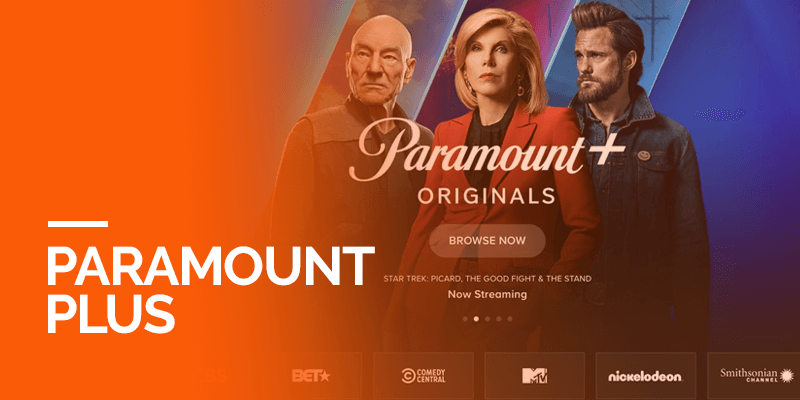 Paramount Plus is a relatively new streaming app and one of the best CBS All Access replacements. This app is a paid service that allows you to access a variety of movies, TV shows, local TV channels, and live sports. Paramount Plus supports Firestick, and you can use it easily by signing up for the service.
Get VPN Now
3 of the best News apps for Firestick
There are many that are a huge fan of the news, and as boring as it sounds, it's still one of the leading platforms today more than sports. Especially since everyone is now presently huddled up at home during the Covid-19 Pandemic, you're more likely to need all the latest news updates now more than ever. Here are the best apps to get into: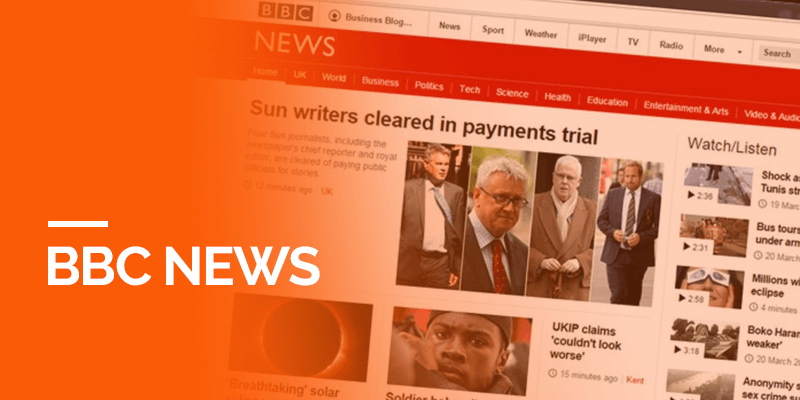 If the latest news if what you want and want the truth and the absolute truth, BBC News is your number one guide! It has been in the business for years and still remains one of the top news platforms in the world and now one of the best apps for your Firestick.
It stands for British Broadcasting Corporation, and covers every bit of news you'd need for your daily dose of updates. It ranges from lifestyle, to sports, live TV, world affairs, technology, health, food and so much more! The key to this app is variety.
You'll easily find the app available on the Amazon App Store, but keep in mind that this is a paid app.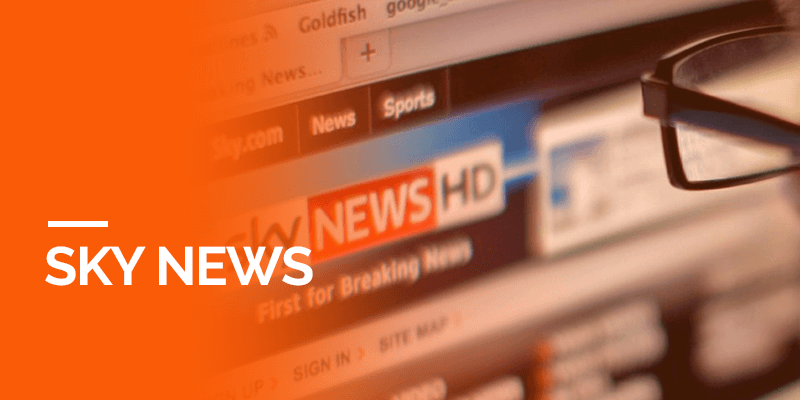 Another paid and premium app for your Firestick is Sky News, bringing to the freshest content from around the world. Just like BBC News, Sky News has been in your backyard since years! That shows how reliable these news channels are, and best part is that now there's a Sky News app available for your Firestick!
You'll be provided with round-the-clock news from all over the world, some of which highlight breaking stories, world affairs, sports highlights, the weather, and a lot more!
However, Sky News is also a premium paid app available on the Amazon Store. Sign up for its services, download the app and then wait for further instructions on its installation.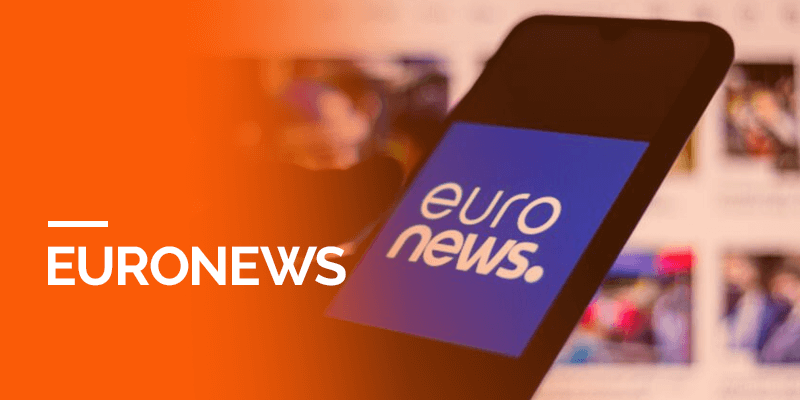 On other news, if ever you're interested in highlights or all the latest events from European countries, Euronews should be your go-to guide. This channel has been around for a long time, for let's say 26 years! It brings to you all sorts of news content and live streams with collaboration of European and North African broadcasts.
The best part about this app is that it's available for your Firestick, and can be downloaded from the Amazon store. Oh, and, it's free, available to almost 166 countries and in multilingual coverage!
Best Firestick apps for Sports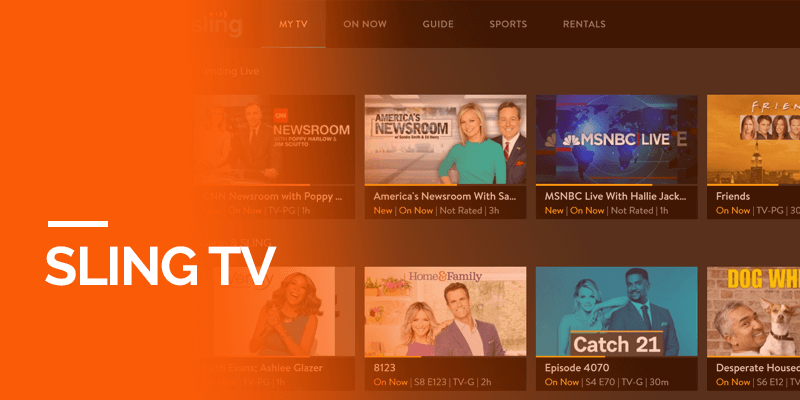 If an all-rounder sports app is what you're looking for, then nothing beats the thrill of Sling TV. It is known to be one of the best apps for Firestick, mainly because it is hub to countless of other channels. Some of these include, ESPN, NFL Network, Fox Sports, and includes other channels from other genres like Disney, Cartoon Network etc.
The thing is, Sling TV is a paid app, and you'll probably have to buy it for around $20. And, on another note, the only drawback is that this service is available only within the US, so, to access it safely, you should probably use a VPN.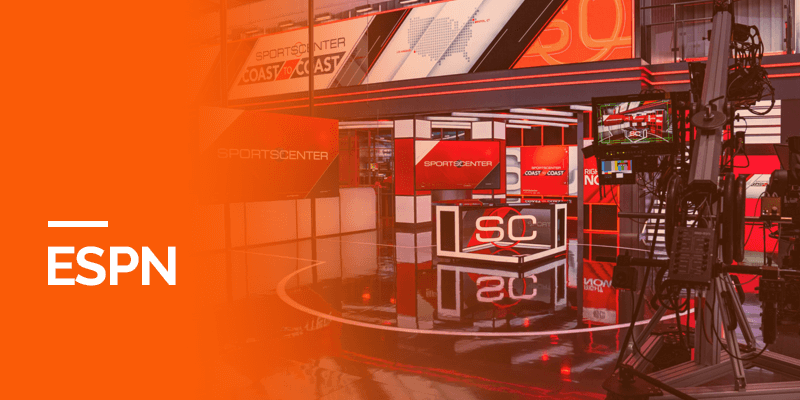 I think ESPN goes pretty loud even without an introduction, but if I must say so, it has got to be one of the most anticipated channels, bringing TV sports news and events all in HD streams.
Whatever the sports event, ESPN has it covered. Other than that, you can opt for a variety of other channels and on-demand content. However, ESPN is a paid service. You can find the app of the Amazon store, especially considering the fact that it's available to many other countries around the world. If you're just considering testing the app out, ESPN offers a 7-day free trial period.
Be sure you cancel your subscription within the 7 days or be charged in full after you hit the mark.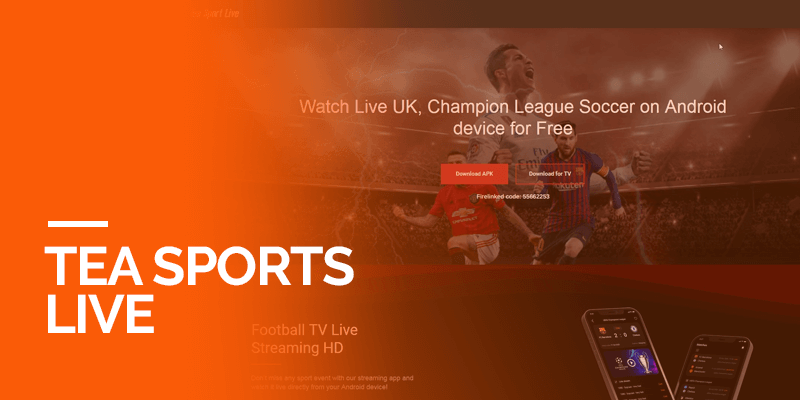 Tea Sports Live is a dedicated sports channel where you can exclusively watch soccer-related sports. This app allows you to watch a variety of live soccer games. Besides that, you can also enjoy highlights, analyses, and replays of the matches.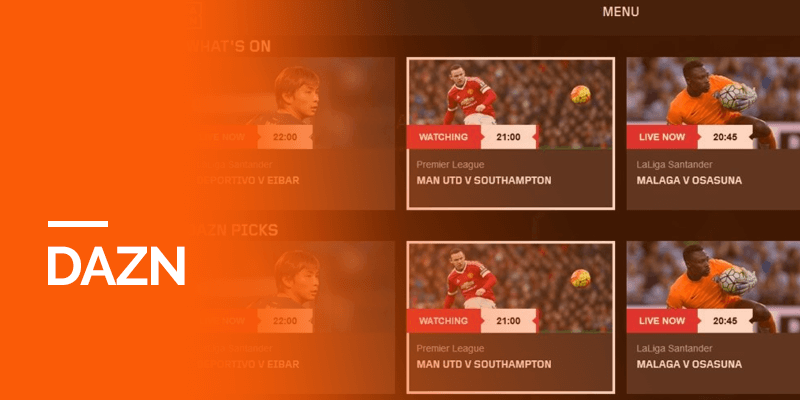 DAZN is a paid sports streaming app that you can get on your Firestick device. It's a popular sports app that requires a subscription and allows you to watch sports events from around the world.  DAZN is one of the best sports streaming services that covers all the major sports live boxing, MMA events, soccer, NFL. NBA, Formula, and other combat sports. However, DAZN is a region-restricted service but you can use a VPN to unblock its access anywhere.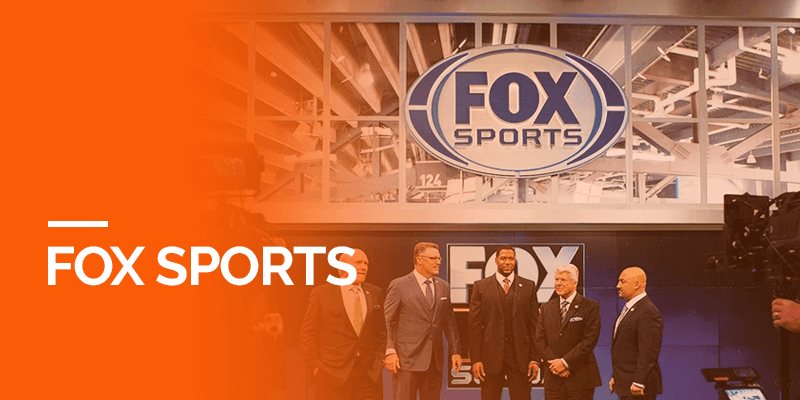 Fox Sports is another popular sports app that is also available for Firestick. It's a paid sports app for Firestick where you can watch different sports like NFL, MLB, NASCAR, golf, tennis, NCAA football, NCAA basketball, WWE, boxing, and soccer.
Get VPN Now
Best Firestick Apps for Live TV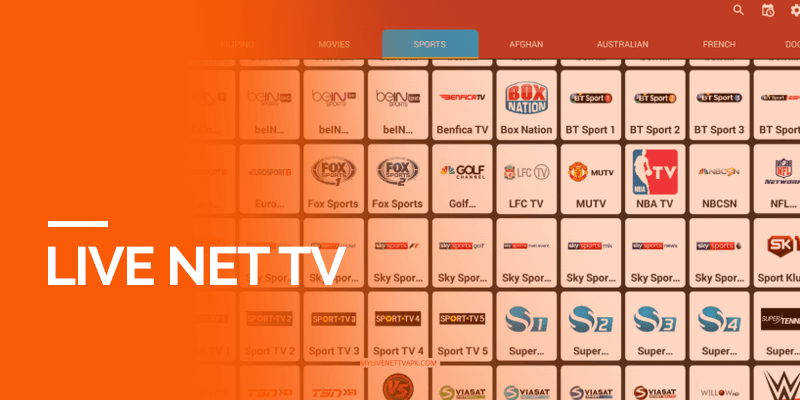 If you want to enjoy live TV channels, then Live NetTV is the best option for you. With this Firestick app for live TV channels, you can watch several satellite channels from the USA, UK, and other international locations. It's a free app with different streaming categories like Movies, TV shows, Sports, Kids, and more.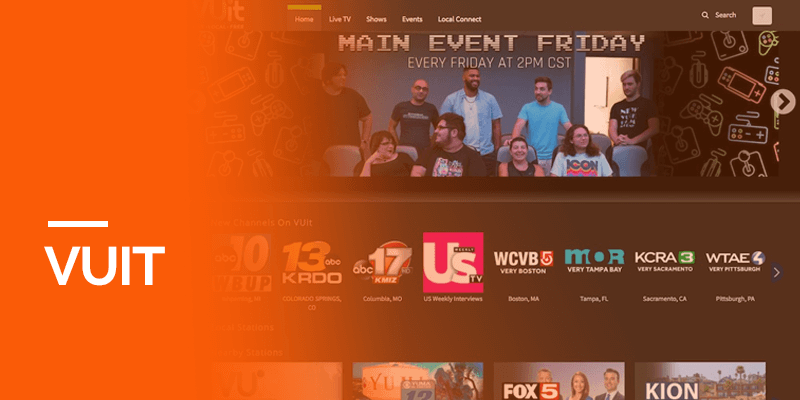 VUit is a free Firestick app for local live TV channels. It's a USA-based channel that offers various free channels for news, sports, weather reports, podcasts, and much more. The best thing is that it is very easy to use, and doesn't require you to sign up.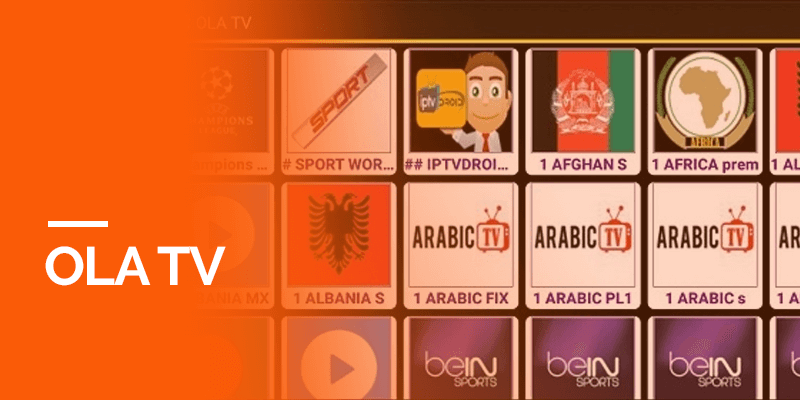 OLA TV is also a very popular app to watch live TV channels on Firestick. It's a free app through which you can watch tons of live TV channels from the USA, UK, and Canada. The app also features unlimited categories on its home screen so, you can easily select whatever you want to watch.
Firestick apps for music
There are countless of music apps available for Firestick, but why settle for just any, when you can have the best one? The following 4 music apps are the most suitable for a great Firestick experience. They are: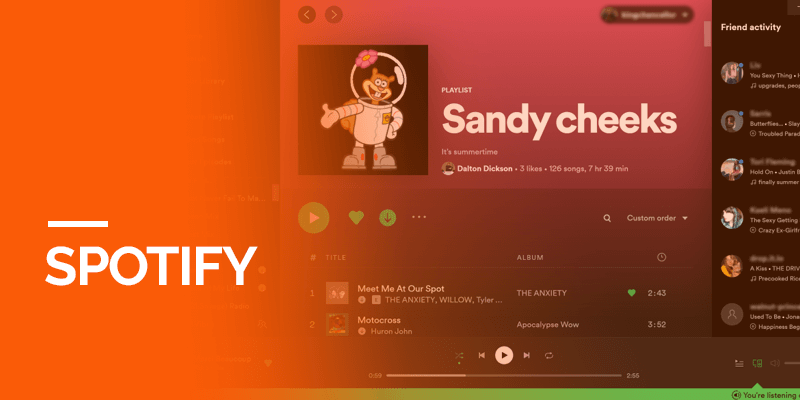 This app even though is one of the best for Firestick, is also widely recognized all over the world! It provides non-stop music streams of all kinds of genres. Spotify is both a free and premium app. The only difference between the two is that the free comes with ads, and the premium comes ad-free, along with high-quality music entertainment.
You can find the Spotify app on the Amazon store.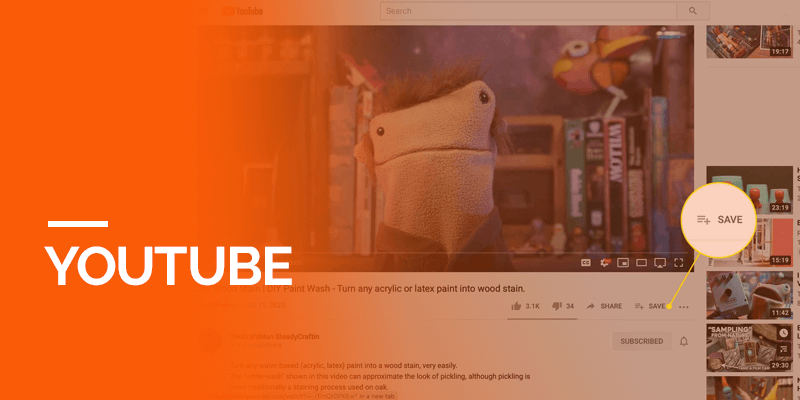 I doubt that YouTube needs any introductions! It is by far the biggest and most used entertainment app, providing you not only millions of songs, but also live concert streams! Other than that, YouTube also branches out with movies, tutorial, cooking shows and whatever you put your mind to!
It's a free app and available on the Amazon store. However, any YouTube knows that the experience always comes with annoying ads. The only way to get rid of it is by getting a premium account.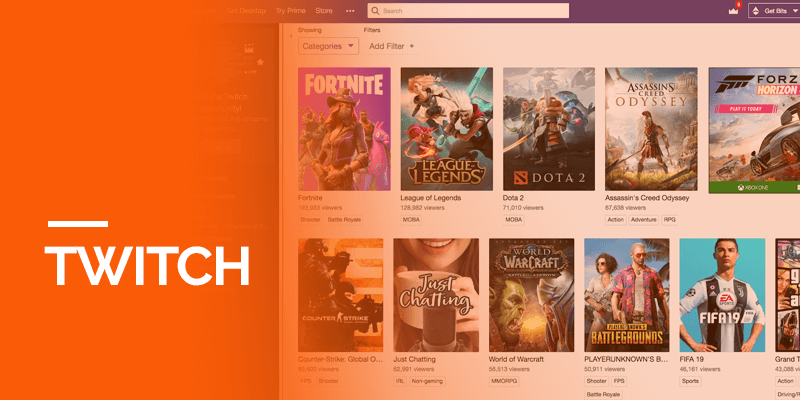 Twitch is another free app compatible with Firestick. It contains numerous genres of music and much more for you to stream. Its platform is built with ready-made music libraries, but also gives its users the opportunity to search for selective tracks.
Another good thing about Twitch is that the app allows you to join its affiliate program, giving you the privilege to load your own songs for others to listen to, which in turn rewards you according to the views and stature you achieve. The app is available for free on the Amazon store.
Also read: How to watch USTVGO on Amazon Firestick 
Get VPN Now
The best Firestick apps for multi-purposes
Okay, remember towards the beginning I did mention that in order to get your hands on some apps that aren't available on Amazon, you're going to have to Sideload them? Well, this panel contains the following apps, which are a part of what makes Firestick the best for entertainment. They range from safety/privacy apps, Amazon store alternative apps, and even websites that can be achieved through a browser app.
These include: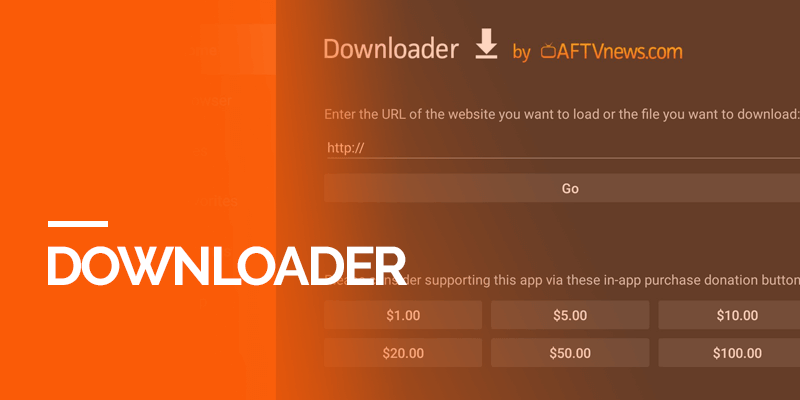 There are many apps, some of which include Cinema HD, or CatMouse that require you to download the APK files off their websites or third-parties sites, and Sideload it on your Firestick device. This is mainly because they aren't available on the Store.
So, to safely get access and install an APK file, you're going to need one of the most important essentials for Firestick, which is the "Downloader" app. This is more of a tool that leads you to the best entertainment apps in one go.
Just get started by first downloading this app from Amazon and proceed with further instructions that'll be provided to you.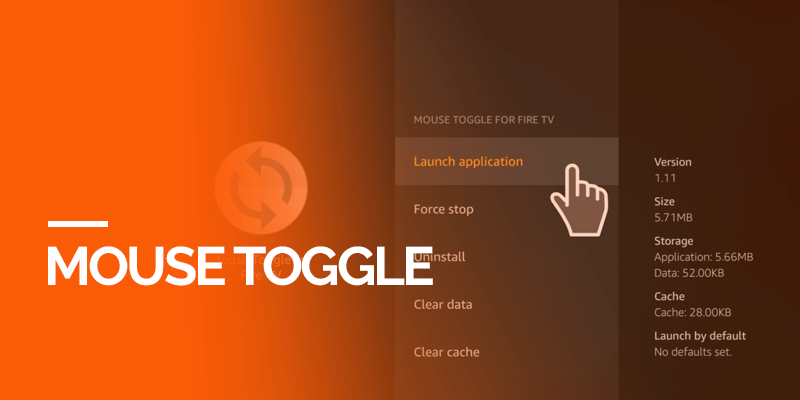 Now, just because an app is available on Amazon doesn't mean it's going to be remote-friendly.  There are many top apps for Firestick that aren't sensitive to touch as compared to other operating systems like Android.
Some apps come with remote and touch compatibility, while others are only remote-friendly. However, there's a workaround for that, and it's called Mouse Toggle. It is by far the only reliable app for navigational control. It works great with numerous APK apps. This is best, because in places where your remote fails, you'll always have the better Mouse Toggle alternative in hand.
Oh, and. It's free!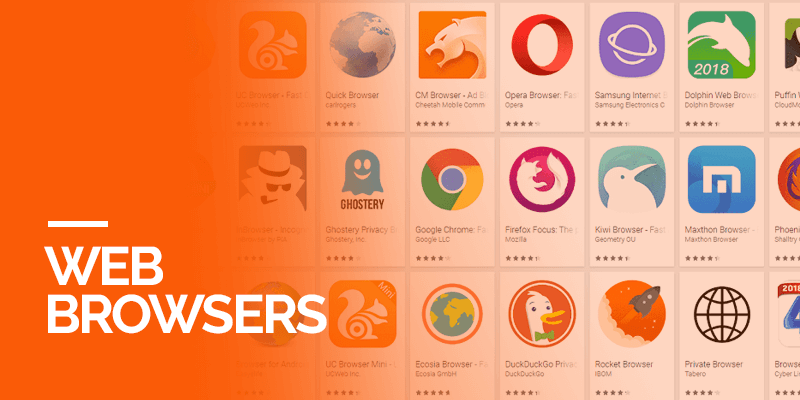 There's honestly nothing better than a browser app. Many might think it's unimportant, but it'll actually makes thing much easier for you. Downloading a browser app for your Firestick will let you access many websites, whose apps aren't readily available. Plus, even if you don't have apps like YouTube downloaded, you can just access it through the browser.
You'll find Firefox or Silk browser apps on Amazon. It only requires a download because it's free.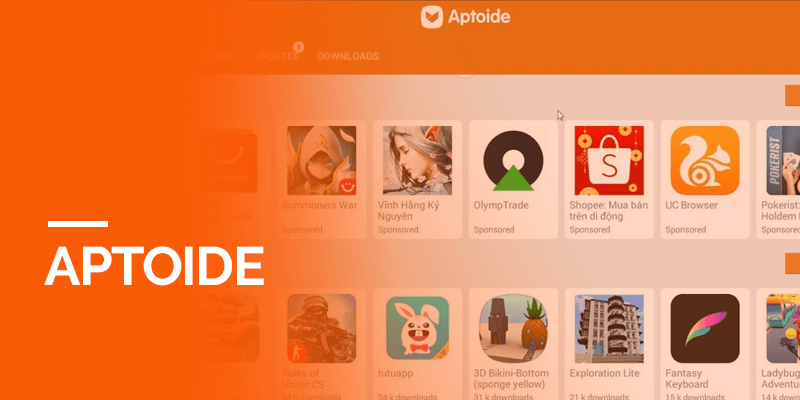 There are many apps that you might want for your Firestick that aren't available on the Amazon Store. Your second best bet is to go for the Google Store. But, what happens when the app you need is not available on either?
Aptoide, you can say, is the best alternative web store for Amazon and Google Play. All that's not available to you on-hand, can be accessed through Aptoide. It possess countless of app libraries that are best suited for Firestick.
Yes, you might think that you have the 'Downloader" app for that, but that's not true. Each of these serves their own purposes. For instance, you'd like to download Cinema HD, but there's no app for it on Amazon. Then you opt for the Cinema HD APK file to retrieve the app from Downloader. But, what happens if there isn't an APK file available?
That's where Aptoide comes in, bringing you countless of apps to choose from.
VPN apps for Firestick
Using a VPN app for Firestick is the best solution to safely access geo-blocked content from anywhere. A VPN not only unblocks content from anywhere but also protects your traffic from ISPs and other intruders. Below is a shortlist of the best VPN apps for Firestick: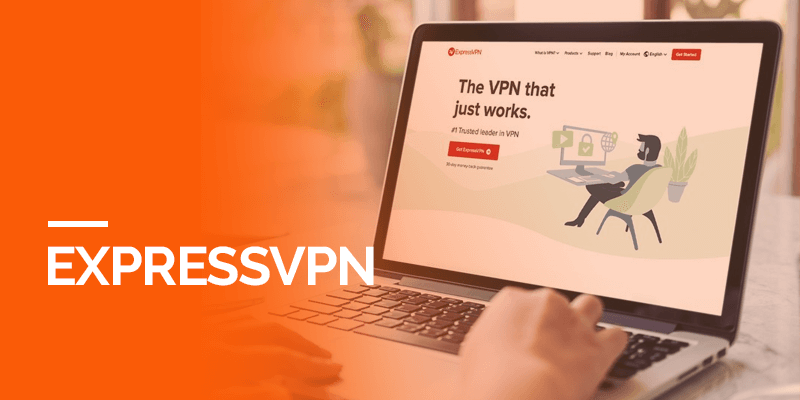 There are two reasons why you'll need the best VPN app for Firestick. Firstly, sometimes an app like Netflix is available on your Firestick and on Amazon, but you won't be able to access its content. This is because apps like Netflix are only broadcast to the people of the US and a few other countries.
To get access to all of its libraries you'll need a VPN. This will provide you with countless of IP addresses, unblocking restricted websites and apps, depending on what location you picked.
Another reason to get a VPN app for Firestick is that once you Sideload a third-party add-on like Cinema HD or maybe settled for an app like OneBox HD, these apps provide streaming links using Torrenting protocols.
Torrenting isn't considered legal or safe, especially if the material is copyrighted. Firetvsticks.co does not condone the downloading of illegal content, but makes sure that you're given a safe alternative. A VPN will protect your connection, and mask your identity, IP and activities.
However, not all VPNs are suitable. I'd suggest you go for an all-rounder app like ExpressVPN. It has the best security, produces steady fast speeds, has huge server coverage, a Kill Switch, and has its own private DNS feature called MediaPlayer, which allows you access extremely blocked websites, apps or movies etc.
ExpressVPN might be slightly on the expensive side for some users, but you can also get it at its discount price during the Halloween VPN deal season.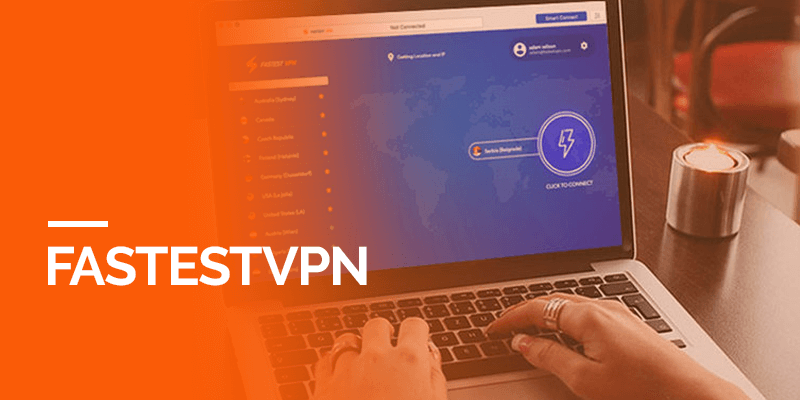 You can also consider the FastestVPN app for Firestick. It is an affordable VPN provider that offers full Firestick support with a dedicated Firestick VPN app. This VPN provider is so far the best streaming VPN with P2P file sharing and torrents support. Moreover, this VPN also gets you quick access to the most popular streaming platforms, including Netflix, Hulu, and BBC iPlayer on your Firestick device. In short, FastestVPN allows you to stream whatever content you want on Firestick anonymously.
With FastestVPN, you can have the most advanced security features like military-grade encryption, DNS leak protection, IP leak protection, Adblocker, advanced protocols, no-logs, and kill switch is also available.
FastestVPN is a highly recommended VPN service and the main reason for that is its support and convenience. The VPN service provides mobile apps and dedicated router support to easily help you configure it on various devices you want.
FAQs
What are the best Firestick apps for steaming movies and Live TV shows?
There are many Firestick apps that take the lead when it comes to streaming the best content in HD. Some of the best for the latest or most exciting movies include Netflix, Kodi, Cinema HD, and a lot more. As for Live TV shows, the more happening ones are Mobdro and Sling TV.
What are the best Jailbroken Firestick apps?
There are many to choose from, but right now the best are Cinema HD and Kodi. To add to it, the safest app to aid in these downloads are FastestVPN and  ExpressVPN. These are the best VPN apps for Jailbroken Firestick.
Is it legal to download and install Firestick apps?
Yes, it's completely legal to do so. However, there are certain streaming apps that use Torrenting protocols, and for that, you'll have to use a VPN. It masks your physical location in the safest way possible.
To conclude
Firestick is by far one of the most modern ways to the best entertainment ever; introducing a different and wider spin to regular satellite and cable TV. However, it's the Firestick apps that make the experience extraordinary. It doesn't only revolve around apps for movies and shows, but depends on apps from many categories that pave the perfect streaming binge.