PIA is a popular VPN. Its unblocking and large security suite is famous. But is PIA safe? Find out all about the Private Internet Access Review in 2023 below.
Let us Begin
While choosing or researching VPNs, you will find two or more VPN reviews always recommend PIA. But how much do you know about a provider before it appears on most websites' top 5-7 VPNs?
You must research your VPN to maintain cybersecurity in your online activities. Most reliable and safe are expected. High speeds and unblocking websites are some of its major benefits, but there's more. Every VPN provider must have current, apparent security features and rules.
Many VPNs claim to be no-logging yet provide contradictory signals in their rules. With this Private Internet Access (PIA) review, you'll learn more about it.
Let's take a brief look at what is there for you:
Private Internet Access Review – Features at A Glance
| | |
| --- | --- |
| Base | USA |
| Price | $2.03/mo. |
| Servers | 35900+ servers in 84 countries |
| Logs | No logs |
| Multi-logins | 10 devices |
| Refund | 30-days |
| Recommended | Yes |
| Website | Privateinternetaccess.com |
| Support | 24/7 |
Looking at the graph above, you can see the main points that give you a concise summary of what Private Internet Access offers. But you do know that picking a VPN takes a lot more thought. In this review, I'll compare the claims made by Private Internet Access, the VPN service being evaluated, with the actual performance of the service.
From PIA's website, here's a look at what they have to offer:
PIA is a VPN based in the US. It has 35,900 or more computers in 84 different countries. (we will talk about the safety of the area.)
The PIA website boasts that all of its servers are torrent and streaming-ready.
It works with all of the most popular apps and operating systems. (Windows, Android, iOS, and macOS)
The VPN claims that it has the best-speed servers available. we will be evaluating it ahead of time.
Robust safety features. The VPN also boasts that they are the only verified no-log VPN provider. (Thoroughly Examined Ahead)
Private Internet Access Review 2023
Do you recall my previous mention regarding the multiple benefits of a VPN. The statement above remains valid. The reliability of a VPN is consistently evaluated through multiple testing reports.
I evaluated key factors to assess the efficiency and safety of Private Internet Access as a VPN. I employed the following criteria as my evaluative framework to assess the reliability of PIA.
Pricing
Location
Speed
Compatibility
Reliability
Security
Invisibility
Streaming
PIA Pricing Review – Is PIA an Affordable VPN
What is the correlation between the price of a VPN and its quality? The matter is significantly correlated with it.
Consider this perspective: You are investing a significant amount of money in VPN services, but what occurs when you pay a substantial fee and receive minimal or no enhanced security functionalities in return? VPN services exhibit variability in terms of their offerings. To assess the value proposition, it is advisable to verify the pricing information initially. After conducting a comprehensive review of the entire Virtual Private Network (VPN), you will understand the nature and destination of your investments.
Let us examine the price chart for Private Internet Access.
The pricing structure of Private Internet Access consists of three distinct options.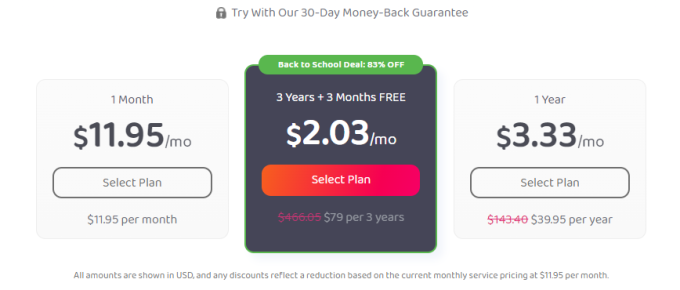 | | | |
| --- | --- | --- |
| 1 Year Plan | 3 Years + 3 Months | 1 Month |
| $3.33/month | $2.03/month (saves 80%) | $11.95/month |
The monthly pricing for the PIA (Private Internet Access) plan is relatively high, but fortunately, there is a 3-year plan available at a significantly lower cost compared to other options. Based on my assessment, the comparative value proposition of this particular provider is more favorable when compared to several other providers in the market. Several VPN service providers have monthly plans priced at $11.95, while their yearly plans fall from $3.33 to $6 monthly. This results in a threefold increase in the prices of PIA.
Private Internet Access Free Trial and Money Back Guarantee
PIA provides customers with a 30-day money-back guarantee for all transactions, allowing ample time to assess the suitability of our VPN service. The PIA VPN mobile applications for iOS and Android provide users a 7-day trial period to experience the VPN service at no cost.
Moreover, another advantage is that PIA provides a free trial but has certain limitations. To verify, I initiated communication with PIA support to inquire about the scope of the free trial. Specifically, I sought clarification on whether the trial is limited to a specific device or applicable across all supported platforms. Their response provided the requested information.
PIA – Private Internet Access Payment Methods
The selection of payment methods holds equal significance in the context of privacy. Here we have simple and discrete payment methods for your favorite VPN.

PayPal
Amazon Pay
Google Pay
Apple/iTunes
Credit Cards
Server and Location – Private Internet Access Review
Knowing whether or not a VPN company is secure and trustworthy is greatly aided by learning where the VPN server is physically located. Most countries in the 14-eye alliance steal and log data from providers. Private Internet acess is out of those non-trusted VPNs.
So, where is PIA Server Located?
Private Internet Access is in the US. Should you not trust it? Do not, according to popular belief. Understanding where a VPN comes from and its safety requires more than merely naming it. Dig deeper into privacy policies and transparency reports for clarity.
According to my research, Private Internet Access is a no-logging VPN. They said they could give the US government specific information under legal conditions.
Private Internet Access Server Regions
VPN server coverage depends on two factors:
Server quality
Server Quantity
I always value quality above it. A VPN with 5,000 servers may not cover the world's major cities. VPN functionality in China requires connecting to a server from nearby.
Every VPN evaluation should provide server coverage by location to cover active functionality in countries that don't allow VPNs. Example: Russia.
Private Internet Access offers 35900+ servers in 84 countries. That's impressive since the VPN isn't expensive. This page lists all nations (locations and servers).
Americas Server Location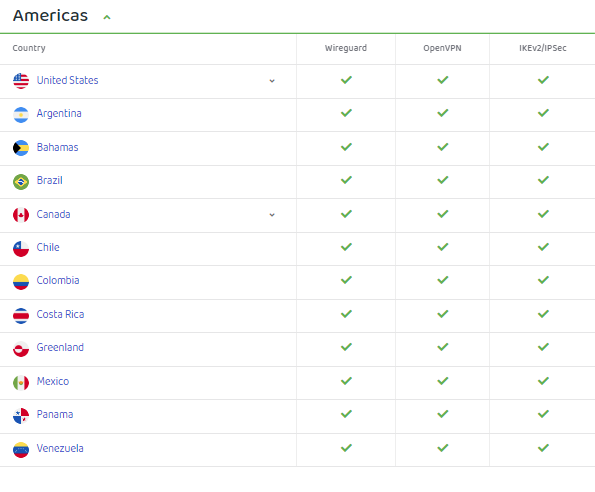 Europe PIA Servers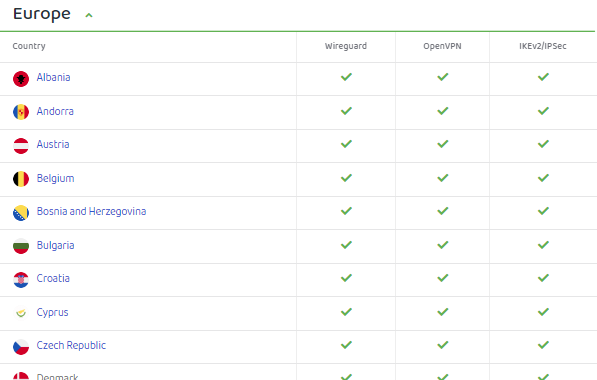 Asia Pacific PIA Servers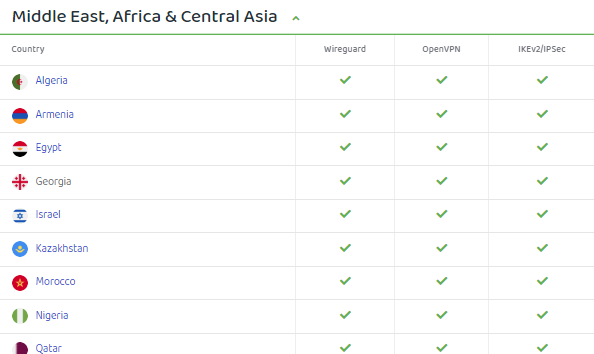 Middle East, Africa & Central Asia PIA Servers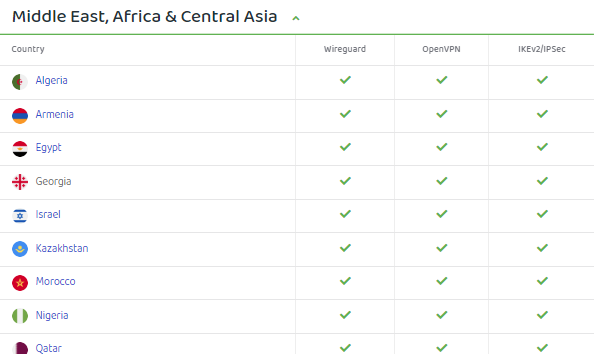 Is Private Internet Access Available in China?
The response can be considered both affirmative and negative.
Only a limited number of virtual private networks (VPNs) are functional within the territory of China. Due to the prevalence of robust security measures and extensive surveillance protocols, determining the efficacy of a VPN in such an environment poses considerable challenges. I inquired with the support chat regarding the functionality of PIA in China and the utilization of the most frequently accessed servers for this purpose. However, its servers are located in China and give you access to its servers.
Private Internet Access Speed Test Review
Have you observed that most VPN providers assert themselves as the most high-speed? Or claiming to achieve the highest speed results?
Therefore, there is always a method to evaluate that empirically. To evaluate the performance of Private Internet Access, a series of tests were conducted utilizing servers located in the United States, United Kingdom, Canada, and India. Moreover, opting for a multi-server setup with geographically distributed locations is a recommended approach. This will provide you with an assessment of their comparative speed concerning your local connection speeds and geographical location.
US Server Speed

UK Server Speed

Canada Server Speed

India Server Speed

The speed test outcomes are satisfactory, with a noticeable decrease in performance observed on the Indian server. However, the speed test results are relatively impressive, given the average minimum speed for high-definition (HD) streaming.
Private Internet Access Device Compatibility Review
Now that we have confirmed the impressive speed performance let us discuss the device compatibility.
When selecting a VPN service for investment purposes, ensuring that it offers support for multiple devices is crucial. However, ensuring compatibility with all major operating systems is crucial for a VPN.
Additionally, considering the cost, a VPN should provide the capability to protect multiple device connections simultaneously.
However, Private Internet Access has all you need; luckily, it has multi-device compatibility.
Windows
Android
iOS
macOS
Linux
Routers
Browser extensions (Chrome, Firefox, and Opera)
And More…
Reliability and Security – Private Internet Access Review
Now, a few additional crucial aspects need to be addressed. This will effectively consolidate all relevant information, providing you with the outcome.
Is Private Internet Access Safe to Use?
Numerous service providers, such as PIA, assert their superior safety by emphasizing their rigorous no-logging policies and adherence to privacy laws. What is the level of certainty regarding the information you have provided?
It is recommended to perform multiple tests, carefully evaluate different options, and ultimately choose a VPN solution. In addition, taking into consideration the factors as mentioned earlier, let us proceed with an evaluation of the security aspects of Private Internet Access as a VPN.
Private Internet Access Customer Support Review
Another crucial aspect of the reliability of a Virtual Private Network (VPN) is its support team's effectiveness in providing optimal assistance to its users. Certain service providers exhibit subpar performance in terms of their support chat systems.
The PIA team has an efficient and capable support chat system. The support team responded to all of my inquiries and sent a complete chat transcript to my email for future reference.
In addition, a well-designed support website offers various application tutorials and informative FAQ sections. Additionally, a ticketing system can be explored as an alternative if the live support chat is unavailable.
Private Internet Access No Logs Policy
Private Internet Access (PIA) is a virtual private network (VPN) service in the United States. Due to its jurisdiction, it is prudent to exercise caution when relying solely on the claims made by the service provider. Besides, to obtain that information, it is necessary to examine the privacy policies of the respective entities to ascertain the specific data they gather. Here is an excerpt from the website:
Private Internet Access Anonymity and Streaming Review
Private Internet Access (PIA) is a popular VPN service that allows users to access the Internet with enhanced privacy and security. While using a VPN like PIA can help protect your online activities, it's important to note that Netflix, like many other streaming platforms, actively blocks VPNs to enforce regional content restrictions. Therefore, this means that not all servers provided by PIA may be able to unblock Netflix.
Steps to Access Regional content on Netflix
Here are some steps you can follow to unblock Netflix using Private Internet Access potentially:
Select the Right Server: PIA has servers in various locations worldwide. To access Netflix content from a specific region, you should connect to a PIA server in that region. For example, if you want to watch US Netflix, connect to a PIA server in the United States.
Use a Dedicated IP Address: Some VPN services, including PIA, offer dedicated IP addresses as an add-on. A dedicated IP address can help you avoid Netflix's VPN blocking, as the IP is less likely to be associated with VPN traffic.
Clear Browser Cookies and Cache: Clear your browser's cookies before attempting to access Netflix through the VPN. Sometimes, Netflix tracks your location based on these data points.
Disable WebRTC: WebRTC (Web Real-Time Communication) can sometimes leak your actual IP address even when connected to a VPN. However, you can disable WebRTC in your browser's settings or use browser extensions that protect against WebRTC leaks.
Try Different Servers: If one server doesn't work, connect to different servers in the same region. Netflix's VPN blocking may not be uniform across all servers, and some may work better than others.
It's important to note that Netflix actively works to identify and block VPN traffic, so there is no guarantee that any VPN, including Private Internet Access, will consistently work with Netflix. Additionally, using a VPN to access Netflix may violate Netflix's terms of service, so proceed with caution and at your own risk.
Moreover, remember that the situation with Netflix and VPNs can change over time as Netflix updates its blocking methods and VPN services adjust their servers and strategies accordingly.
Private Internet Access Torrenting and P2P Sharing Review
Private Internet Access (PIA) is known for being P2P (peer-to-peer) and torrent-friendly. They advertise support for torrenting and file sharing on their network. Here's what you should consider when using PIA for torrenting and P2P file sharing:
Server Selection: When torrenting, choosing a VPN server that allows P2P traffic is crucial. PIA typically designates specific servers as P2P-friendly. Connect to one of these servers to ensure your torrent traffic is allowed.
Kill Switch: Ensure your PIA VPN client has a built-in kill switch feature. A kill switch is crucial because it will automatically disconnect your internet if the VPN connection drops, preventing your torrenting activities from being exposed.
No-Logs Policy: Besides IPv6 leak protection, PIA offers DNS leak protection. While torrenting, these measures protect your IP address and DNS requests. PIA's no-logs policy means they don't track your online activity. This is crucial for torrenting privacy.
Bandwidth and Speed: PIA has good speeds for torrenting. The speed you experience depends on your location and server.
Port Forwarding: Some torrent clients may benefit from port forwarding to increase torrenting performance. PIA offers port forwarding as an optional tool to improve download speeds and connectivity.
Legal Considerations: PIA supports P2P file sharing but must be used ethically. Always verify your rights to download and share content. Legal penalties can result from copyright violations.
Check Local Laws: Know your country's copyright laws. Some countries enforce torrenting and P2P file-sharing laws more strictly than others.
Legal Disclaimer:
Remember that using a VPN for torrenting can enhance your privacy and security, but it doesn't make you completely anonymous. However, your activities can still be traced back to your VPN provider, so always ensure you follow the law and use the VPN responsibly.
Lastly, while PIA has been a reputable VPN service, it's important to keep up to date with their policies and any changes in their service, as the VPN landscape can change over time.
FAQs – Private Internet Access Review
Is PIA better than other VPN providers?
IP-based split tunneling, firewall-based leak protection, built-in ad filtering, and dozens of sophisticated technical settings make PIA an extraordinarily configurable and versatile VPN. Moreover, the choice entirely depends on your requirements for the features you ask for.
Which devices does PIA VPN support?
Private Internet Access (PIA) is compatible with various devices and operating systems, encompassing Windows, macOS, Linux, Android, Android TV, iOS, gaming consoles, smart TVs, and routers.
Is there a free trial available for PIA?
PIA provides a 30-day money-back guarantee for all purchases, allowing users to utilize this initial period as a risk-free trial lasting 30 days. The mobile applications of PIA for iOS and Android platforms provide users with a 7-day trial period at no cost.
Is it safe to use a VPN that doesn't keep logs?
Indeed, asserting that No Logs VPNs effectively enhance your security is accurate. They're far safer than VPNs, which keep logs of your online activity that can be intercepted or used as evidence in a trial. Data logging is merely a component of the overall system. The efficacy of a VPN in guaranteeing your online security is contingent upon the dependability of the VPN provider and the encryption standards employed by the VPN.
Final Verdict
In conclusion, Private Internet Access (PIA) is a well-known VPN service in 2023. A massive server network in 84 countries, a rigorous no-logs policy, and torrenting and P2P file sharing are among its remarkable features. However, the inexpensive 3-year subscription makes PIA appealing to people seeking security and value. Unblocking websites and streaming services is one of its best features, but Netflix may still be a problem.
Strong encryption and security measures demonstrate PIA's commitment to security and privacy. Therefore, its prompt support crew and the VPN offer a free trial and 30-day money-back guarantee for risk-free testing.
Remember that no VPN is a failsafe, and PIA's performance depends on your demands and location. Make sure you use any VPN ethically and under local laws. Moreover, for online privacy and security, Private Internet Access (PIA) is a good choice because of its affordable cost and strong dedication to customer anonymity. Therefore, if PIA meets your VPN needs and legal standards, consider it.