Now owned by Disney Star, Hotstar is one of the more popular Indian streaming channels. It gives you hours of streaming content ranging from movies, TV shows, live sports events, and more. However, Hotstar is only available to users in India. If you're in India, you'd be able to access some content that is free to watch while easily paying for the premium subscription. For those outside India, you won't be able to access it without changing your IP address. The more reliable and secure way to do that is by using the best VPN for Hotstar.
Although a VPN is a reliable option to watch Hotstar, it does not mean every VPN is the best choice. This guide highlights only the best Hotstar VPNs in 2022. We've tested them and selected only 5 among many. However, if I had to choose the best VPN for Hotstar, it would have to be ExpressVPN.
Table of Contents
This guide will show you the best VPN for Hotstar, how to watch Hotstar outside India, and how to choose the best provider. Before we begin, let's first talk about what Hotstar is.
What is Hotstar?
Hotstar, also known as Disney+ Hotstar, is one of the best Indian over-the-top streaming services that gives you hours and hours of content. It also included a variety of TV shows from various copyright distributors. A few of them include Disney+, HBO, and others. However, later in 2019, Hotstar was acquired by Disney Star, where the service merged into one unit in 2020 called Disney+ Hotstar.
Is Hotstar available worldwide?
No, Hotstar is not available in every country outside of India. If you're trying to get Disney+ Hotstar in countries other than India, it's now available in Malaysia, Indonesia, and Thailand. There's even news of Disney+ Hotstar coming to Vietnam in 2023. However, if you're trying to watch Hotstar in the USA, the UK, or other than the listed countries, you won't be able to. The only way to access the service outside India is by using the best VPN. Right now, ExpressVPN is the best Hotstar VPN in 2022.
How to watch Hotstar outside India with the best VPN
Subscribe to the best Hotstar VPN. We recommend ExpressVPN.
Download and install the VPN on your device.
Launch the Hotstar VPN and sign into your account.
Connect to an India VPN server.
Go to the Hotstar website or use the app and create your account.
Sign in to your Hotstar account and start watching it outside India!
To watch Hotstar outside India, you need to change your IP address. Disney+ Hotstar is only available in India and 3 other countries. However, you must use a VPN to watch Hotstar content outside these countries. The tutorial above will help you get started. We recommended ExpressVPN because it works the best for Hotstar and many other geo-restricted streaming services.
Why do you need the best VPN to watch Hotstar outside India?
Hotstar is available only in India but offers some free content for Indian residents. Now, if you already have an account but are traveling to another country, you need to change your IP address. Hotstar has regional restrictions, preventing you from watching its content for free from anywhere outside India.
Now, you need the best VPN to change your IP address to an Indian one. Other than this, it's recommended to use a VPN for Hotstar, even if you're in India itself. The country has revised its laws on internet privacy and freedom, and the results are for the worse.
To ensure your privacy and data are not compromised or logged in any way, you can connect to the ExpressVPN virtual VPN server to hide your traffic. Using a VPN for Hotstar is also another way to bypass ISP throttling.
5 Best Hotstar VPN services in 2022 – Detailed analysis
As mentioned, it's not so easy to access Hotstar, let alone other streaming services, by just using any VPN. So, we've thoroughly tested multiple providers and listed only 5 VPNs currently the best to unblock Hotstar outside India. However, let's first start with the best option for 2022: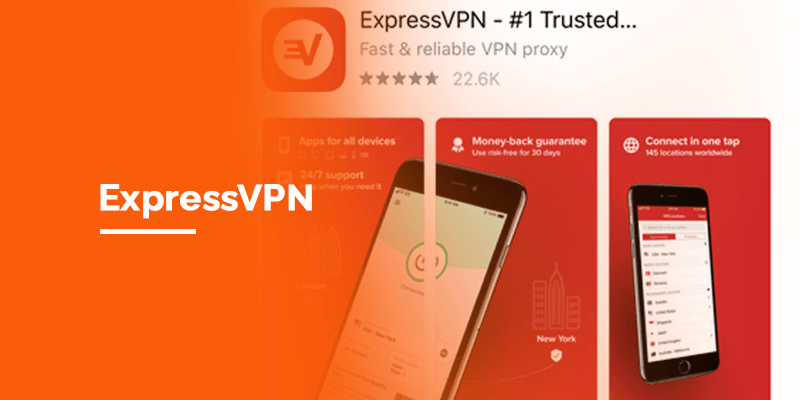 ExpressVPN is our top recommendation for the best Hotstar VPN in 2022. Yes, you could call it the most expensive VPN compared to other VPNs for Hotstar on our list. However, the overall performance during our testing was seamless.
With ExpressVPN for Hotstar, you're at liberty to stream all its content in HD and on multiple devices. With one ExpressVPN subscription, you get up to 5 multi-device connections. So, you can either set up the VPN on Firestick, Windows, smartphones or othre devices to stream Hotstar.
Besides being the best VPN for Hotstar, ExpressVPN gives you 3000+ servers in 94 countries optimized to unblock Hulu, Netflix, Voot, and many other streaming services or websites. Even if you'd like to watch Hotstar outside India in a country that pushes heavy surveillance, ExpressVPN offers its MediaStreamer DNS. It doesn't work like a VPN, but it helps you unblock Hotstar.
If you need to test the VPN, you can use its 7-day free trial for smartphones or a longer period via its 30-day money-back guarantee.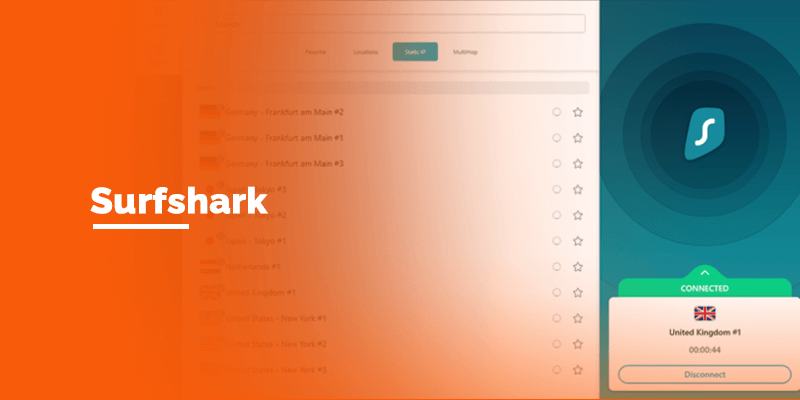 Surfshark is known as the best user-friendly and affordable VPN for Hotstar. There are around 3200+ servers in 95 countries, including Indian virtual servers for unblocking Hotstar from anywhere in the world.
If there is more than one streaming device you use for Hotstar, Surfshark makes a great addition since it allows unlimited device connections. You can unblock Hotstar on Windows, Android, mac, iOS, or even your Firestick. Other than Hotstar, you can use international servers to access streaming services like Amazon Prime, Hulu, Disney+, and more.
To make sure you go undetected on Hotstar, Surfshark operates using AES 256-bit encryption matched with numerous security protocols. There is a Kill Switch to prevent your connection from being compromised and a CleanWeb feature to stop ads. Need to test the VPN with Hotstar? Surfshark offers a free trial and a 30-day money-back guarantee.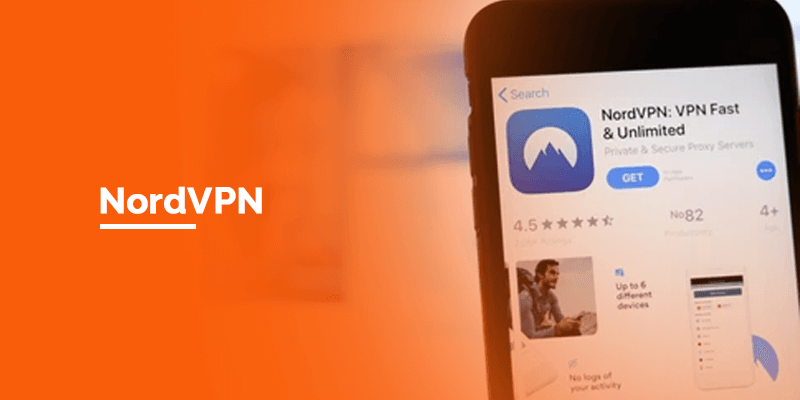 NordVPN also makes a reliable choice for watching Hotstar. It's known to offer privacy and security features that will encrypt your connection and keep you anonymous. With every NordVPN subscription, you get access to over 5400+ servers in 59 countries, all optimized for unblocking Hotstar and other streaming services.
I used its India virtual server for Hotstar and didn't encounter any issues. However, the connection response might be a little slower if you're far from the virtual server. Your anonymity is preserved with the VPN's AES 256-bit encryption, its Kill Switch, and DNS/IP leak protection for your privacy and security.
There's also a CyberSec feature that blocks ads. Besides Hotstar, I used the VPN to unblock BBC iPlayer, and Hulu by connecting to UK and US server. Everything worked with HD streams. Need to test the VPN for Hotstar? NordVPN offers a free trial and a 30-day money-back guarantee that you can use. You can hack a risk-free trial to access and watch Hotstar content.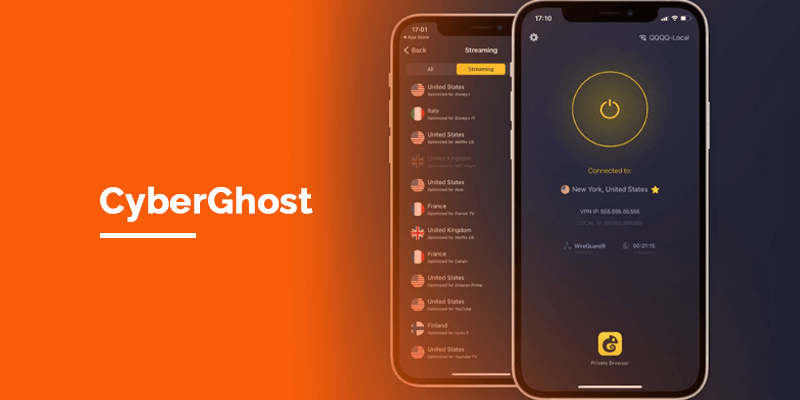 CyberGhost is said and proved to be the easiest VPN to use and works with Hotstar. It gives you an extensive list of over 8000+ servers in 90 countries. What I love about CyberGhost is that most of its servers are labeled with the kind of streaming services it unlocks.
However, since you're looking to watch Hotstar, the CyberGhost India virtual server works well. Additionally, suppose you're tired of Hotstar and would like to switch it up. In that case, CyberGhost unblocks other international streaming services like Hulu, HBO Max, Voot, ZEE5, Netflix, Disney Plus, and a few other options.
The connection timing from the VPN to the internet is fast, and the speeds were consistent throughout. Worried about data logging? Don't! CyberGhost is secure and keeps you private online. You can test the VPN using its free trial or dive into the longer 45-day money-back guarantee.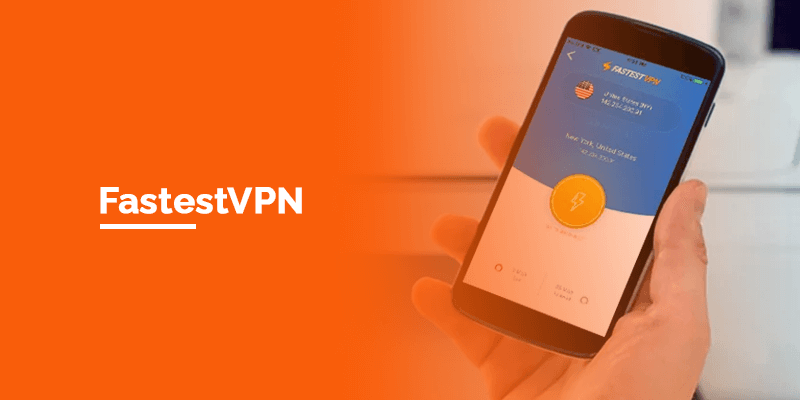 If you're looking for an affordable full package VPN for Hotstar, FastestVPN is the best choice. It might not be as good as ExpressVPN, but it still works. FastestVPN offers over 550+ servers in 52 countries, including virtual Indian servers. I tested the VPN and could unblock Hotstar and watch it successfully. Additionally, if you use international servers, you can access Hulu in India, South Africa, or even Netflix. This VPN is not only for users outside India, but for Indians too.
The speeds, too, were pretty impressive, and the streaming quality was in HD. the Hotstar apps were easy to install on supported devices, given that FastestVPN allows 10 multi-device connections. You can use the FastestVPN app on Android, iOS, Mac, Windows, Kodi, Roku, and other platforms.
For security and privacy on Hotstar, FastestVPN has a Kill Switch, DNS-leak protection, and other features. There's no free trial, which is a given, considering that FastestVPN is extremely affordable. However, there's a 15-day money-back guarantee that you can use as a risk-free trial.

How to choose the best Hotstar VPN
There are thousands of premium and free VPNs in the market, but not all are the best VPN for Hotstar. Due to India's privacy and security issues, only some VPNs have removed their physical India VPN servers, replacing them with virtual options. However, even among that list, you need to choose a VPN that offers more than just Indian servers for Hotstar. Here's how you can choose the best VPN for Hotstar:
The best VPN for Hotstar must include India servers and other international options. You'd never know what you'd need a VPN for. There are streaming services like Netflix or BBC iPlayer that users would like to access other than just Hotstar. The Hotstar VPNs listed give you access to various servers that are the best for unlocking popular sites.
Bypass Hotstar streaming geo-restrictions
Hotstar, among other streaming services, comes with geo-restrictions that are difficult to unblock. However, we chose secure, strong VPNs designed to bypass the harshest restrictions online.
Always choose a VPN that supports HD or 4K streams and gives you fast and stable speeds. It should be able to beat ISP throttling. We tested all the VPNs listed and ensured no provider leaked data.
If you use a particular device for streaming Hotstar, the VPNs listed support apps for them. Additionally, the plus side is that these VPNs also offer multi-device connections. This is great, considering you can use the VPN to watch Hotstar on one device while using the same subscription to stream Hulu on another device.
Online privacy and protection
If you're planning to be undetected while unblocking Hotstar with the best VPN, it must offer the best security protection. Plus, using a VPN for Hotstar is also important for users in India too, considering the state of data harvesting in that country. The Hotstar VPNs on our list operate with AES 256-bit encryption, a Kill Switch, DNS leak and malware protection, and many other unique features.
Hotstar VPN detection error – Troubleshooting guide
There is something called a Hotstar VPN detection error, which prevents you from accessing the service. This mostly happens when you're using a free VPN for Hotstar, which is not something that we'd ever recommend. However, before you notice that your Hotstar VPN isn't working, you must make sure that you're using a VPN that offers:
Indian servers that are optimized for Hotstar and other Indian-based services
Fast speeds
A Kill Switch
Unlimited bandwidth
Security and privacy features
DNS and IPv6 leak prevention
Free trial or at least a risk-free money-back guarantee
Now, if your Hotstar VPN has all the attributes mentioned on the list above and is still getting detected by Hotstar, you could try fixing the issue. Here's what you can do:
Restart the VPN.
Use another India VPN server
Switch browsers according to what works best. Chrome is not always the best option for streaming on Hotstar.
Clear the browser's cache and cookies
Choose another VPN.
Switch between VPN protocols. Not every protocol is the best for streaming.
If everything fails to work, contact your VPN provider support team and ask for a solution.
Frequently Asked Questions – Best Hotstar VPN
To conclude
And that's a wrap! The best Hotstar VPN is right next to your fingertips! Once you get a subscription to any of the best VPNs for Hotstar on our list, you're well on your way to access Hotstar easily. Even if you're not sure about the VPNs, you can use their free trials or risk-free money-back guarantee. It's always good to test the VPN for yourself just to make sure you're happy with the service! Happy streaming!