Tired of watching just a few shows and movies on Netflix? Guess what? Did you know that you can watch different Netflix libraries by bypassing their geo-restrictions? This guide highlights the best Netflix VPN that you can use and unblock all Netflix libraries worldwide!
There are a couple of users who have considered using proxies to access certain Netflix libraries or the service itself. However, a proxy isn't strong nor reliable enough to change your geo-location to a Netflix-accessible region. That's where the best VPN for Netflix comes into par!
Table of Contents
How do you unblock and watch Netflix with a VPN?
Get yourself the best Netflix VPN. We recommend Surfshark.
Download and install the VPN on a Netflix compatible device.
Launch the Netflix VPN on your device and sign in.
Connect to a server of the Netflix library you'd like to unblock.
That's all! You now not only have access to Netflix, but with the best VPN for it.
How to sign up for Netflix outside the US
Just in case you're anywhere outside the US and don't have a US credit card, and would like to create a Netflix account, you can do it with the help of a VPN. By changing your IP address to a US one, you can sign up for Netflix from anywhere outside the US. Here's how:
Sign up with Surfshark.
Download the Netflix VPN app on your device.
Launch the VPN, sign in and connect to a US server.
Get a gift card for Netflix.
Pay for the gift card and redeem the code.
Create your Netflix account.
Sign in to Netflix and start streaming!
Why do you need the best VPN for Netflix?
Netflix is indeed a popular streaming service, but it really defeats the purpose when users can't access it from where they're located. This streaming service among others comes with license laws, which means it's only available in a few countries around the world. However, even though these countries can sign in and watch Netflix content, it does not mean that every library is accessible to them.
To unblock Netflix or to access numerous libraries other than the one that is open to you, a Netflix VPN is a huge requirement. It allows you to change your IP address and connect to an optimized Netflix VPN server.
This means that if you want access to the US Netflix library, connect to a US server, or if you'd like to stream suspense movies on Netflix from a particular library, you can connect to a server for it.
Another reason why you might need the best VPN for Netflix is to add a secure connection. Despite already having access to Netflix in your country, you might still need a VPN, mainly to bypass ISP throttling and protect your connection while using a public Wi-Fi.
There are unseen vulnerabilities that can cause major setbacks while connected to a free Wi-Fi. However, with a VPN to stream Netflix, you can use the public Wi-Fi at a Café or in your college library. This will assure you safety from other users or vulnerabilities on the same network.
However, not just any VPN will cut it. Only the strongest of Netflix VPNs can get past blocking. It's why we tested and selected only a few.
The Best VPN for Netflix in 2022
We have made a list of top-performing VPNs for Netflix. All the VPNs mentioned in our list are secure and offer end-to-end encryption with a no-logs policy keeping your browsing safer than ever.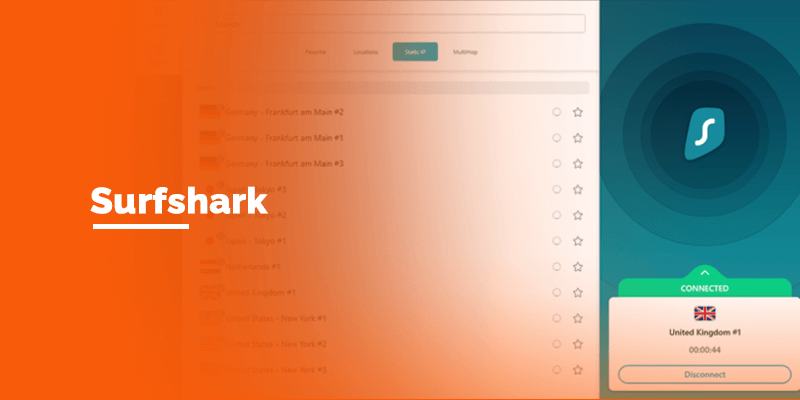 Surfshark is our top recommendation for the best Netflix VPN. It is based in the British Virgin Islands, and most suitable for your all-round Netflix needs. With Surfshark as your best VPN for Netflix, you get easy access to numerous Netflix libraries and content ranging from horror classics, and even Christmas movies.
Surfshark offers great security features and gives you complete freedom to browse the internet safely. Plus, you can use the very same VPN to access other streaming services like Amazon Prime, Hulu, and others.
It has AES 256-bit encryption to protect your connection while streaming on Netflix or for other tasks. The best part is that multiple Netflix profiles on one account can sign in and stream on different devices with the VPN. This is because Surfshark allows unlimited device connections.
Surfshark has much more to offer, including its Kill Switch, and CleanWeb features with absolutely affordable prices.
| | |
| --- | --- |
| Price | $2.49/mo |
| Refund | 30-days |
| Number of Servers | 3200+ |
| Server Location | 65+ |
| IP addresses | N/A |
| Multi-Device Support | Unlimited |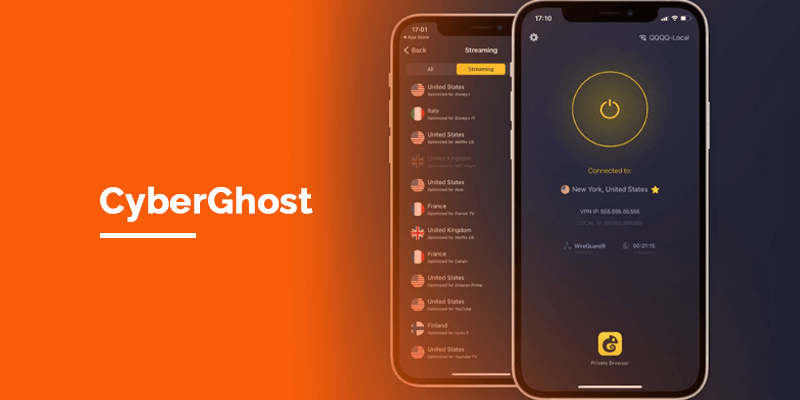 CyberGhost is also a great choice for unblocking Netflix content from anywhere around the world. It has the widest server range that enables users to access geo-restricted content from any region.
CyberGhost is headquartered in Romania/Germany so you can easily access German version of Netflix. Besides, it also allows you to watch UK and USA Netflix library.
If you're a beginner, don't worry about how to use the VPN for Netflix. CyberGhost user-friendly and offers apps for Windows, Mac, iOS and Android. Plus you can make up to 7 multi-device connections with one subscription.
| | |
| --- | --- |
| Price | $2.23/mo |
| Refund | 45-days |
| Number of Servers | 6000+ |
| Server Location | 90+ |
| IP addresses | N/A |
| Multi-Device Support | 7 |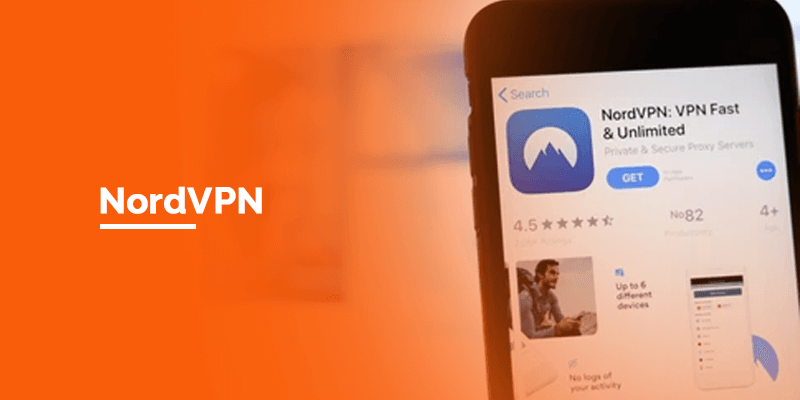 NordVPN is great to use with Netflix. It is known for its top security features that include Military-grade encryption. In terms of performance, NordVPN is both fast, secure and trusted plus, it works absolutely cool even in countries like China.
Moreover, NordVPN is based in Panama, offers 5500+ servers in 59 countries. Most of the NordVPN servers are optimized for accessing Netflix and most of its libraries. You just need to know what Netflix library you want to and connect to a Netflix VPN server that is optimized for it.  Other than Netflix, you can use the same VPN to unblock BBC iPlayer, and Hulu by connecting to UK or US server.
Need to test the VPN for Netflix? NordVPN comes with a free trial and a 30-day money-back guarantee that you can use. You can hack a risk-free trial to access and watch Netflix content.
| | |
| --- | --- |
| Price | $3.29/mo |
| Refund | 30-days |
| Number of Servers | 5500 |
| Server Location | 59+ |
| IP addresses | N/A |
| Multi-Device Support | 6 |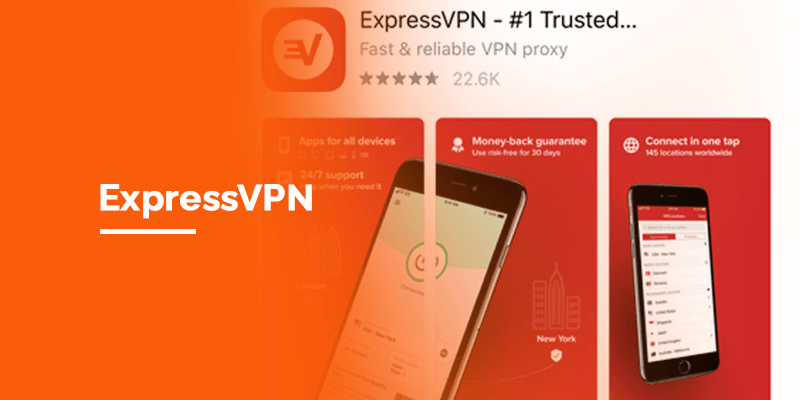 ExpressVPN is quite expensive when compared to other Netflix VPN services on this list. In fact, that is the only reason why it comes at number four. This provider is a British Virgin-Island-based service, which is marked as a safe jurisdiction. ExpressVPN has the ability to stream in HD and supports Netflix on multiple devices.
It lets you watch Netflix USA, Netflix Canada, and Netflix UK. What's more? The supportive live chat session is also there to assist you whenever and wherever you want. Additionally, you can use the same VPN to access Hulu and other streaming services outside the US.
In case, if you are experiencing any problem while connecting, simply contact the chat support and they will immediately help you out.
| | |
| --- | --- |
| Price | $6.67/mo |
| Refund | 30-days |
| Number of Servers | 3000+ |
| Server Location | 94 |
| IP addresses | 30,000 |
| Multi-Device Support | 5 |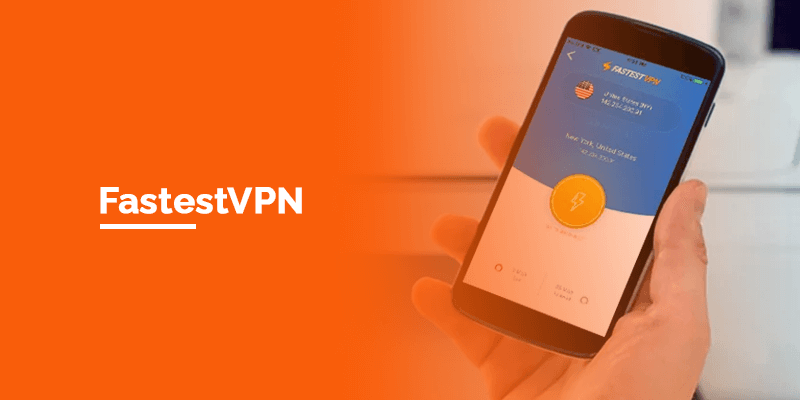 FastestVPN has slowly cropped its way to the top of the market, and is currently one of the most affordable and user-friendly VPNs for Netflix.
At first glance, FastestVPN seems to offer a very limited range of servers to connect to. However, almost all of the VPN servers for Netflix worked. I got access to a couple of libraries. You just need to choose the best server to get started.
The speeds are good enough to stream on Netflix, curbing buffering issues. Additionally, FastestVPN is also one of the best VPNs that users can use in China. This means you can circumvent censorship and geo-block issues on Netflix with the VPN.
With one FastestVPN subscription, you can make on up to 10 multi-device connections. Considering that FastestVPN is affordable, that's far beyond the industry average. Plus, the offered prices are absolutely easy on the wallet. Plus, FastestVPN has apps for Netflix devices. It has apps for Android, iOS, Mac, Windows, Kodi and Roku. For security and privacy on Netflix, FastestVPN has a Kill Switch, DNS-leak protection, and other features
| | |
| --- | --- |
| Price | $1.11/mo |
| Refund | 15-days |
| Number of Servers | 600+ |
| Server Location | 50+ |
| IP addresses | N/A |
| Maximum Devices Supported | 10 |
How to choose the best VPN for Netflix
Even though the VPNs on the list have been tested, there are still certain attributes of it that you need to look for, to ensure you've picked the right provider. Here's how we chose the best Netflix VPN:
To access or to unblock the service from anywhere, you need a VPN that offers US and other international servers. It's like if you want to watch Harry Potter movies on Netflix, which are mostly available on the US library, you will need to connect to a US Netflix VPN server. So, choose a VPN with versatile server locations.
A Netflix VPN that offers fast speeds and unlimited bandwidth
Bandwidth is the most crucial aspect of a VPN because the length of bandwidth determines the amount of data you receive. Netflix is a bandwidth-heavy streaming service; therefore, a higher bandwidth VPN will ensure that you can watch your tv-shows in HD and without constant buffering.
Your Netflix VPN should have at least 3,000 Kbps to provide the standard quality of resolution or 5000 Kbps for an HD resolution. Do not consider any VPN that is not capable of supplying those speeds because, without it, Netflix won't work anyway.
Ensure reliable performance
With any streaming service, the central server sends data, through your VPN, to your device continuously. Even a minor interruption in that continuum can result in poor video quality and buffering. Without a consistent connection, the whole purpose of the VPN is undermined in this case, since you are looking to enjoy streaming content on Netflix without pause. There are many VPNs that work, but only the best VPN for Netflix can help in this case.
Apps for supported devices
Netflix is compatible to stream on almost every device, from computers to a Firestick. However, most VPNs don't offer apps for all devices. Therefore, make sure you choose a VPN like Surfshark that is accessible on most Netflix compatible devices. It means you have the freedom to stream Netflix on several platforms such as your tablet, TV, smartphone, and Firestick wherever and whenever you want.
Firstly, do not choose free VPNs for Netflix, as they have low protection services and are not likely to be able to support the heavy streaming required by this platform. You want a good quality VPN for streaming, and they will cost you something, either a subscription to the service or a monthly fee. Hence, ensure you get your money's worth by checking their customer support. VPNs that have several support platforms or are available to you around the clock are the best as you will never be caught at sea trying to figure things out on your own.
Netflix VPN not working – Troubleshooting guide
Even though you're already using a VPN, and still experiencing the Netflix VPN not working issue, there are some fixes you can try.
Firstly, you could always check to make sure that the VPN you're using is one of the best or is reliable enough. Consider using one from the list. If not, it's time you got yourself a streaming VPN that supports Netflix and other services. The VPNs on the list all help access the best services from anywhere in the world.
Here's a list of things you can do if your VPN for Netflix is not working:
Change the VPN you're using and replace it with one from this list.
If you're already using a VPN from here, try restarting it.
Disable the IPv6
Switch between servers to find the best one.
Clear your cookies and cache
Test for IP and DNS leaks
If all else still fails, it's best you contact the VPN support, depending on the provider you're using.
To conclude
In a nutshell, Netflix is blocked and censored in most countries around the world. Places that have access to the service are sadly only allowed to stream content from that library. It's why using only the best Netflix VPN is important. The 5 providers on our list have been tested and pledged by other users.