What is HesGoal? Is the website still active? Can I access HesGoal in every country? Whatever questions you have, this guide covers it all. In short, hesgoal.com is a popular sports streaming website in the UK that mainly highlights the best and biggest football events, including La Liga, Bundesliga, Premier League, Ligue 1, Serie A, and many other major European leagues. However, there is a downside. Even though this sports streaming website gives you access to sports, football, and other events, the website faces some legal implications because of the nature of its content having violated copyright laws. For this reason, most are looking for the best HesGoal alternatives. 
Attention Users!

Free Hesgoal alternatives

 might contain illegal or copyrighted material. Switching to a VPN before accessing the Hesgoal streaming service or its alternatives is best. A VPN will protect your IP address and online activities from ISPs, the Government, and other third parties. 

To keep your online activities private and secure, I recommend trying Surfshark. It's the go-to VPN for seamless streaming.

Surfshark offers top-notch features like hiding your IP address for anonymity, beating ISP throttling, and robust AES-256-bit encryption. Plus, they're committed to a strict no-log policy, ensuring your data remains safe and untouched.
However, if you're still dead set on getting access to HesGoal, the safest option would be to connect to the best VPN. This way, your connection is encrypted, your data is free from being compromised, and your IP address is secured. We at FireTVSticks do not recommend accessing free websites that violate copyright laws, but we do recommend staying safe online. 
Before we jump into the top list of premium HesGoal alternatives, let's first discuss what HesGoal is and how to access it safely. 
What is HesGoal.com?
In short, HesGoal is a sports streaming website that used to be one of the best until it faced legal allegations for violating copyright laws. This UK sports website gives streams to the best and most popular football leagues and events, ranging from La Liga, the Premier League, Bundesliga, and more. However, because of the legal issues the website faced, there is no saying whether it would be active for long. For this reason, most football and sports fans are looking for the best HesGoal alternatives. 
How to Watch HesGoal Safely?
As mentioned, HesGoal comes with copyright laws, but if you're still looking to access it, we recommend taking precautionary measures with the best VPN for HesGoal. Here is how to access it: 
Subscribe to Surfshark. It currently has the best results for HesGoal and its alternatives. 

Download and install the VPN on a supported device. 

Launch the VPN and connect to the best server. 

Go to hesgoal.com and start safely streaming live sports content. 
What Happened to HesGoal?
There were many instances where the hesgoal.com website was taken down, and then it came back up again. However, as of last month, sports fans were sad about one of the best sports streaming sites being completely shut down. In fact, the service actually received repercussions from Homeland Security and the Department of Justice, seizing the domain. Since then, many premium HesGoal alternatives have taken their place. 
Best HesGoal Alternatives to Try in 2023
Here, I've gathered some great Hesgoal alternatives or websites similar to Hesgoal, where you can enjoy free live football streaming.
1. ESPN+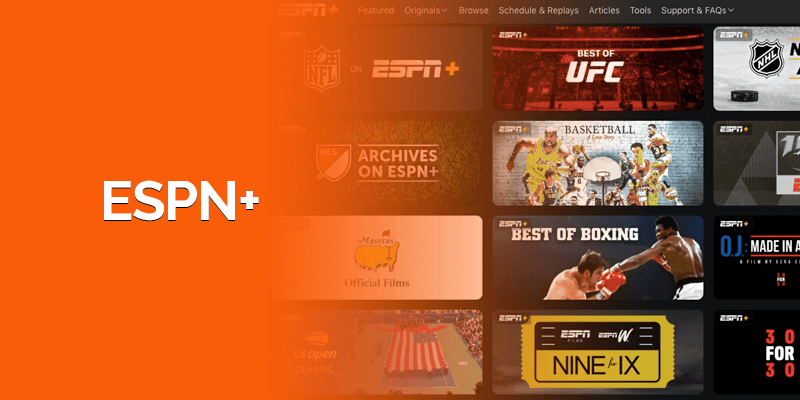 ESPN+ is a paid Hesgoal alternative that offers a great sports content collection. At just $6.99 per month, you get access to streaming F1, NFL, Tennis, IPL, and more. It's also a great replacement for Hesgoal boxing+ streaming. However, it's important to note that ESPN+ doesn't include live ESPN channels; it focuses solely on on-demand content and live sports.
2. CrackStreams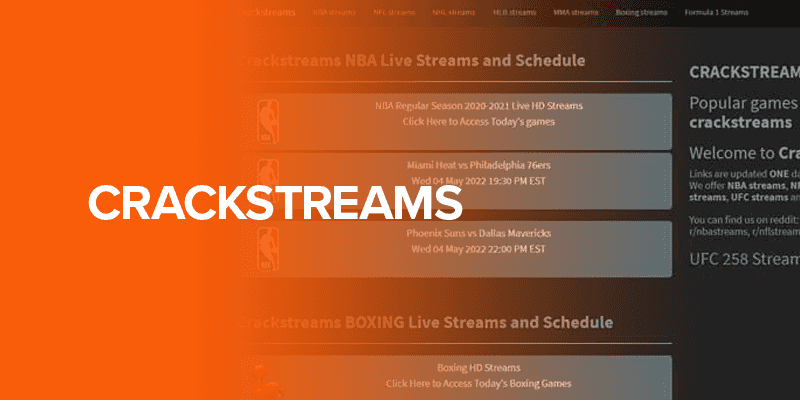 Crackstreams stands out as another option for free sports streaming, providing access to various sporting events at no cost. You can also catch NFL events on Crackstreams, UFC, Mixed Martial Arts, and boxing matches. The website regularly updates its links a day before the matches, ensuring a wide selection. If you're excited about the upcoming NBA season, CrackStreams has got you covered. The site is user-friendly, making navigation easier.
3. Ronaldo7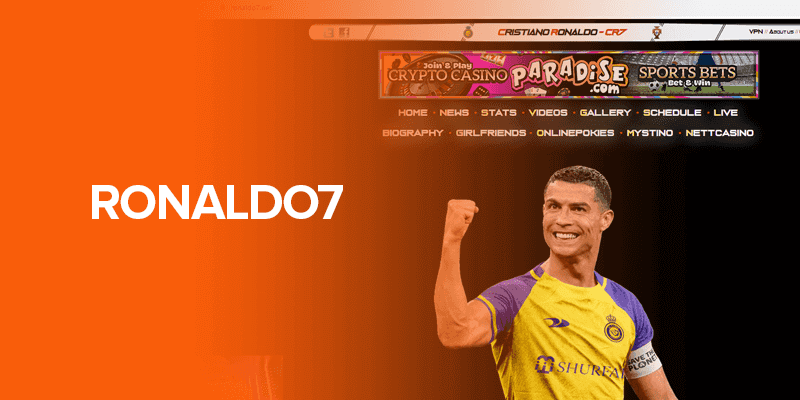 Ronaldo7 is your go-to destination for catching all the football action involving the legendary Ronaldo. Not only does it provide comprehensive information about Ronaldo, but it's also a fantastic platform for live football game streaming. If you're a dedicated fan, this site is a must-visit. 
4. FuboTV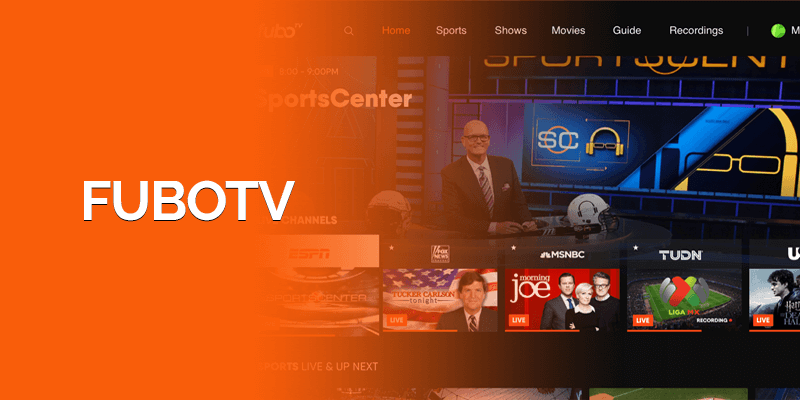 FuboTV offers an impressive lineup of over 230 live TV channels, all at the competitive price of $64.99 per month. It includes various sports channels, making it the ideal choice for catching upcoming games on FireStick without needing a cable subscription. Plus, with a starter plan, you get 250 hours of DVR storage, and higher-tier plans offer up to a whopping 1,000 hours for your recording needs.
5. Skysports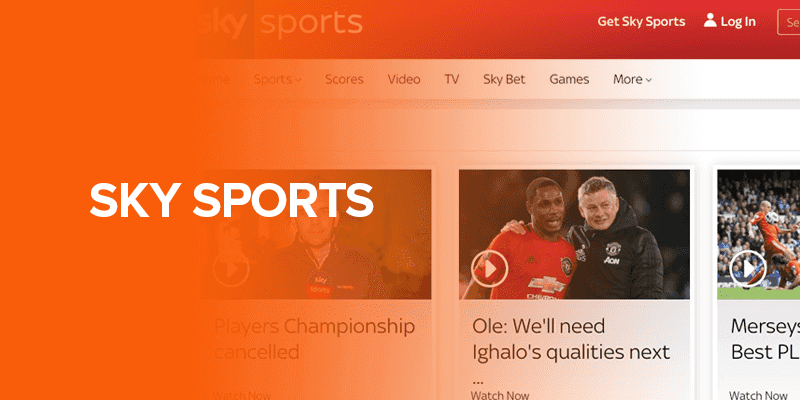 The Skysports website is a well-crafted and user-friendly live cricket streaming platform. It offers a seamless experience, allowing you to stream live cricket matches on your mobile phone or laptop from anywhere.
In addition to cricket, you can enjoy live streaming of boxing, golf, and football on this versatile sports platform. It's a unique space that provides access to high-quality content without cost.
Similar to hesgoals.com, known for its live football streaming, Skysports also extends the privilege of streaming F1 races while ensuring complete legality.
6. LAOLA1.tv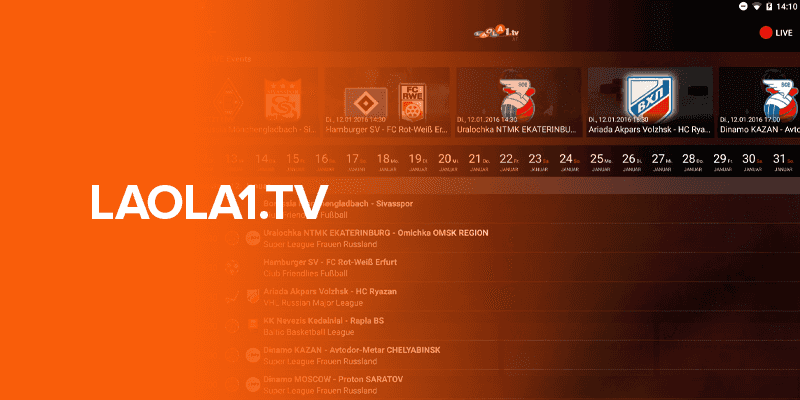 Much like hesgoals.com, this website has gained immense popularity as a premier sports streaming platform. It has excellent features like live streaming options and comprehensive player background information. Additionally, it offers detailed tournament schedules, enhancing the user experience.
Laola1.TV comes highly recommended as a top-tier free sports streaming website. It is excelling in its category and operates within legal boundaries. It provides free access and boasts a multilingual interface, allowing you to stream anytime, anywhere. 
The platform offers the flexibility to record matches and enjoy them in HD quality streaming, with the added convenience of rewinding live streams. Beyond football, this website is a destination for other live-streaming sports.
7. TV8
TV8, previously known as MTV Italy, is a reliable substitute for Hesgoal. This Italian sports hub shines particularly bright for football enthusiasts, Formula 1 followers, and MotoGP fans. In addition to these sporting events, TV8 offers a diverse selection of movies and series for entertainment.
TV8 boasts a user-friendly streaming experience, which we found quite enjoyable. It's straightforward: click the red "streaming" button in the top right corner, and you're all set. However, it's worth noting that you'll need to secure an Italian IP address to access the content if you're not in Italy. Surfshark is a recommended VPN to obtain an Italian IP address safely. 
8. DStv Now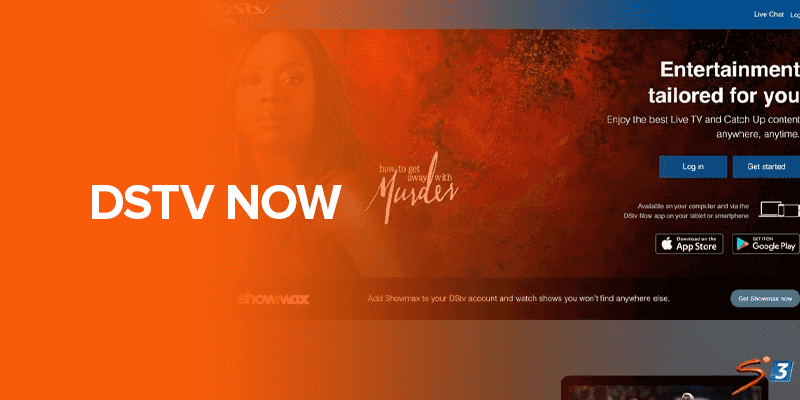 This one's tailored for DStv subscribers, as DStvNow offers exclusively a complimentary sports streaming platform. For non-subscribers, there's a small subscription fee to access DStv, and once that's done, they can freely download the DStvNow app on their Android and iOS smartphones. Like hesgoal.com, it lets you stream football and various popular sporting events.
You can stream in either HD or SD video quality, depending on your preference. Furthermore, their website offers the option to stream live matches on laptops and personal computers, providing a similar user experience to Hesgoal.
9. Polsat Go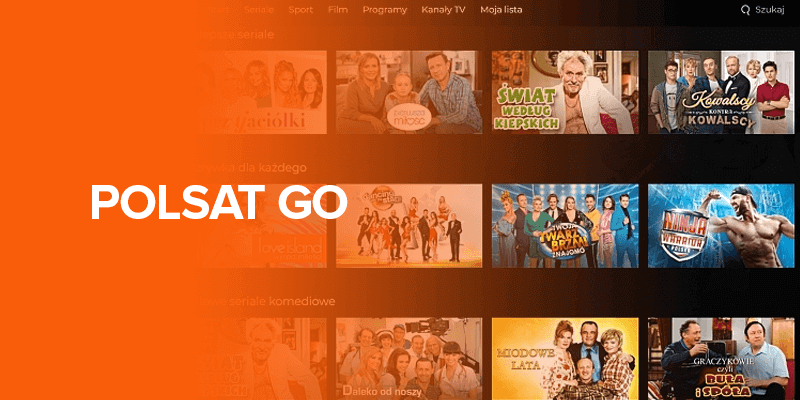 While non-Polish speakers may encounter a language hurdle, Polsat Go stands out as a valuable Hesgoal alternative, particularly for live sports enthusiasts. Beyond its collection of series and films, this online version of the Polish network offers a diverse array of sports content, including football, boxing, MMA, MotoGP, tennis, and golf.
10. BeIN Sports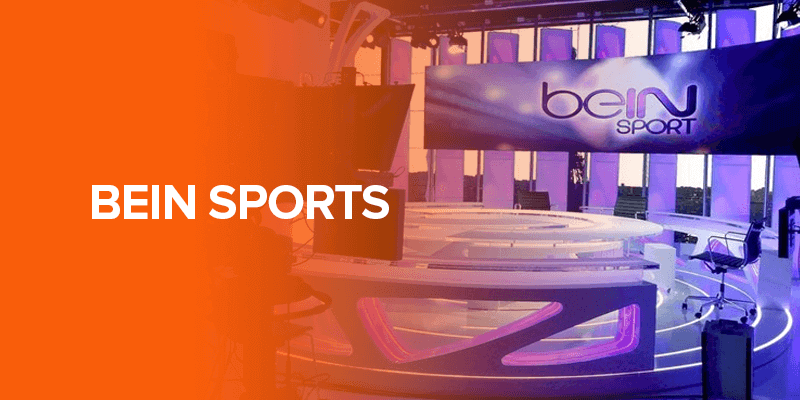 If you're seeking legal Hesgoal alternatives to football streaming sites like hesgoal.com, beIN Sports is your top pick. It's a globally recognized platform with a wide range of services, such as La Liga, Bundesliga, Serie A, Premier League, Champions League, Europa League, and more.
Users can opt for various subscription packages that suit their preferences. The platform offers a clean and user-friendly interface, delivering a personalized experience and exceptional high-quality streaming, a rarity among sites similar to Hesgoal.
11. RTL Luxembourg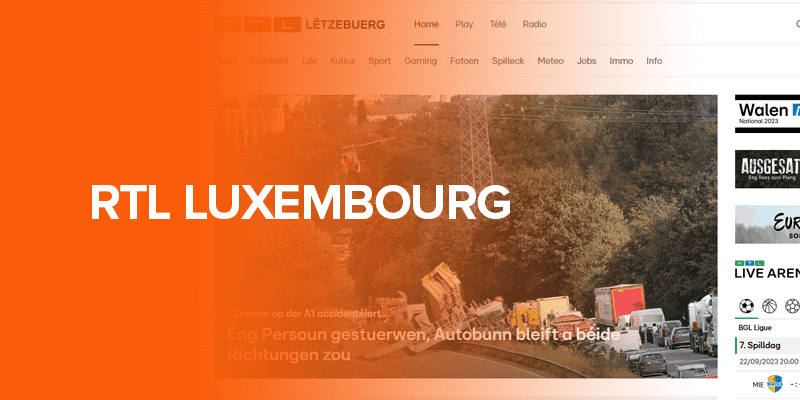 You might be familiar with RTL, a major player in European broadcasting with TV and radio channels across several countries. Well, RTL Luxembourg is a totally legal and above-board alternative to Hesgoal.
This platform has much to offer if you have an ear for the distinct "Luxembourgish" language. Alongside a rich library of series and films, it serves up a variety of sports, including football, Formula 1, MotoGP, basketball, table tennis, and more.
12. Peacock
Peacock's subscription comes at an incredibly affordable monthly rate of just $4.99, providing exciting content. With a Peacock subscription, you can access extensive entertainment and sports offerings. 
Notably, you'll enjoy full coverage of the prestigious Premier League. Additionally, Peacock grants you access to the excitement of NFL games, making it a one-stop destination for sports enthusiasts.
Beyond sports, Peacock boasts a rich library of original NBC shows, featuring beloved classics like "The Office" and a diverse selection of other compelling content. Peacock is readily available on the Amazon App Store, allowing you to easily download and install the app. 
13. NBC Sports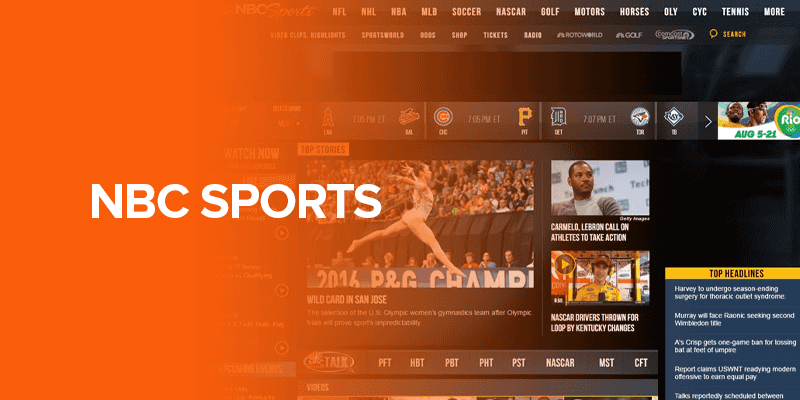 For avid football enthusiasts, NBC Sports is an excellent option. While NBC Sports typically offers its services through affiliated satellite, cable, and telecommunications TV providers, you can conveniently acquire its application from either the Apple Store or the Google Play Store. This application allows you to live stream your favorite matches on your mobile device at no additional charge beyond your channel subscription fee.
Moreover, the application is compatible with both Windows and Apple laptops, ensuring you can enjoy your sports content on larger screens as well. NBC Sports stands out as a reputable platform for streaming live soccer games, making it a compelling alternative to hesgoal.com.

14. Fox Sports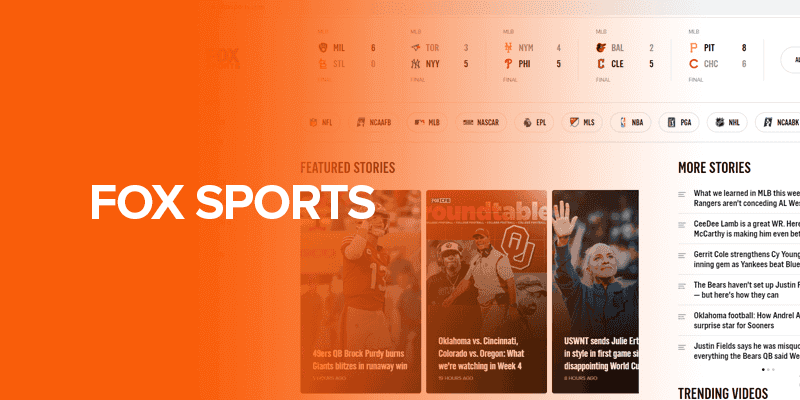 Here's another exciting alternative to Hesgoals, and it's a brand that's widely recognized in its own right. Offering a diverse selection of sporting events, this streaming service prioritizes user-friendliness and makes it effortless for its users to navigate its interface and find their desired content. With prominent American leagues such as the NFL, NBA, and soccer in its portfolio, Fox Sports stands as a dominant force in the world of sports streaming.
Previously known for primarily broadcasting its matches on television, Fox Sports has adapted to the smartphone era, extending its reach to all Android and iOS devices. The best part? There are no additional charges when using its stylish application, known as the Fox Sports Go app. This means you can easily tune in to watch your favorite team in action, all in stunning high-definition quality.
15. SRF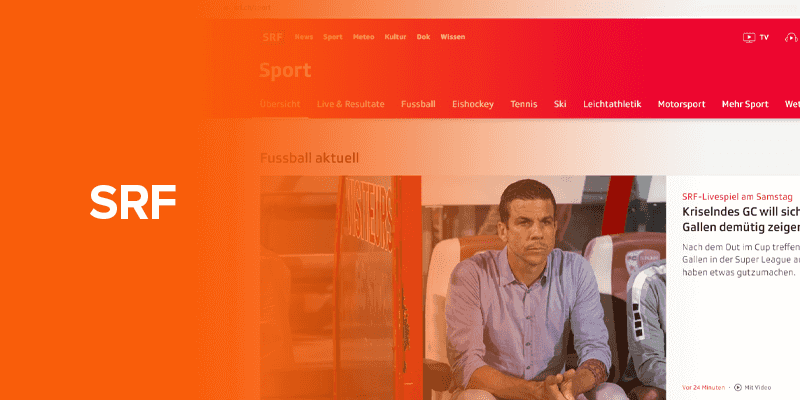 SRF, short for Schweizer Radio und Fernsehen (Swiss Radio and Television), is prominent among Switzerland's broadcasters. Consequently, it offers a robust and entirely cost-free online platform.
You'll discover a wealth of content within SRF and Play SRF (the live streaming tool), including news, series, films, and sports. The sports lineup covers various disciplines, including football, Formula 1, MotoGP, tennis, and athletics.
Navigating SRF's live stream is a breeze. Simply visit the main page, click on "live," and select your preferred channel. They even provide a dedicated "Sport-Livestreams" section for sports enthusiasts.
16. BT Sports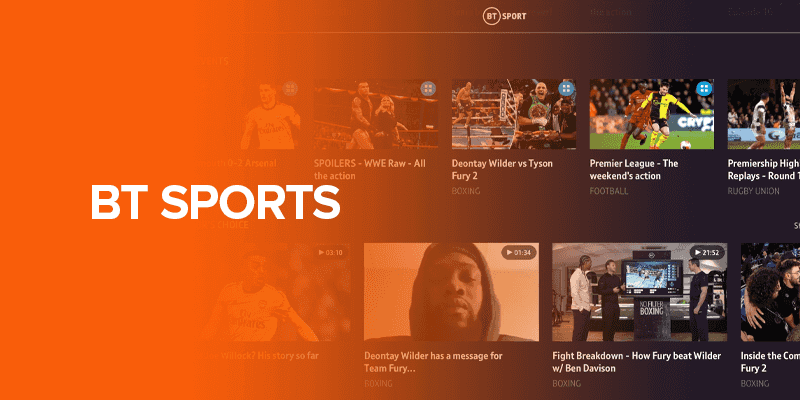 This alternative to hesgoals.com stands out as one of the top legal choices for indulging in your football matches, rugby matches, or Moto-GP races. Like the other options on this list, BT Sports offers an incredibly user-friendly interface, ensuring that all football enthusiasts can easily stream premier leagues such as the Premier League and UEFA Champions League through its website or mobile app.
BT Sports simplifies things with its straightforward subscription model, allowing users to select from various packages that suit their preferences. It's accessible across all the latest operating systems, including iOS, Android, and Windows. 
17. BBC iPlayer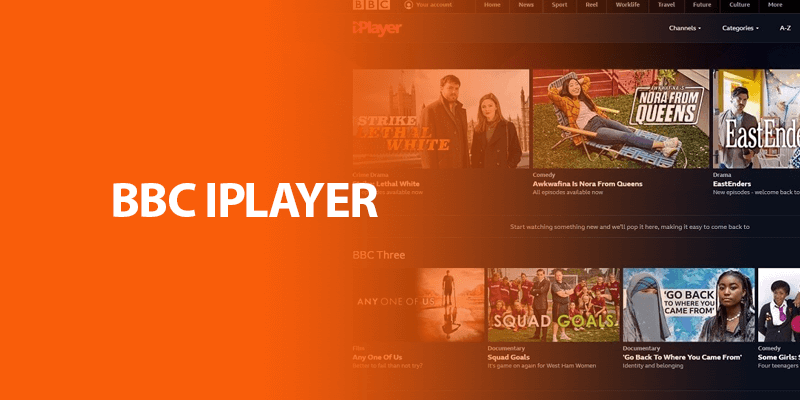 There are few who haven't heard of the BBC, but did you also realize that the world's oldest UK broadcaster offers more than just serious news anchors? In fact, the BBC provides an extensive range of sporting events that cover everything from football (soccer) to Formula 1, rugby, tennis, golf, athletics, and cycling through its platform, BBC iPlayer. This diversity of sports content positions it as one of the best  Hesgoal alternatives.
The best part about using BBC iPlayer is that it comes at no cost. The only requirement is obtaining a UK IP address if you're located outside the UK and creating an account. Surfshark is highly recommended to obtain a UK IP address safely. 
18. Hotstar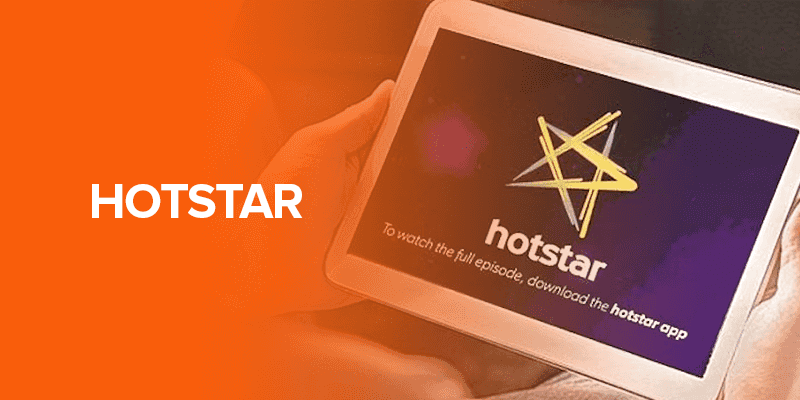 Hotstar is a prominent website for live cricket and football streaming in India. It serves as a legitimate Hesgoal alternative. Hotstar has established its reputation by securing rights to broadcast some of the most popular cricket and football events.
When it comes to live soccer match streaming, Hotstar is often considered among the best, if not the very best. It has significantly influenced the landscape of live cricket and football TV broadcasts by offering an easily navigable interface and top-notch streaming quality.
However, it's important to note that Hotstar's HD streaming option is a premium feature and requires payment. Nonetheless, for those seeking a free streaming alternative, Hotstar also offers a no-cost option with a slight delay in transmitting live matches.
19. ServusTV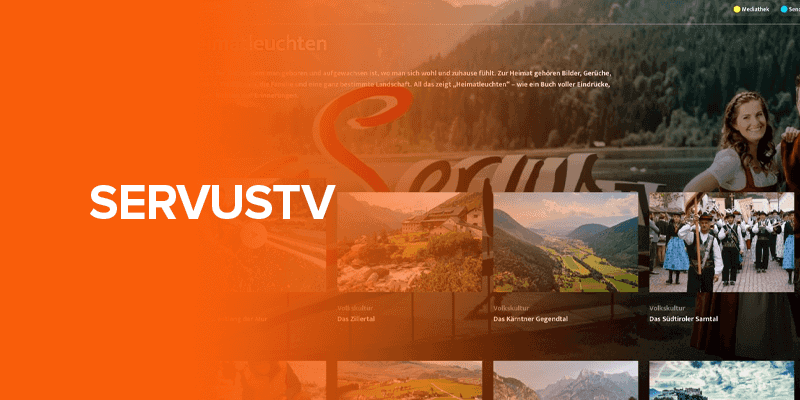 ServusTV, hailing from Austria, is yet another well-known sports streaming platform. As you might expect, it serves as the online counterpart to the TV channel bearing the same name. This service boasts a diverse offering that includes movies, series, and sports, positioning it as a fantastic Hesgoal alternative.
ServusTV places its primary sports emphasis on football and motorsport, particularly featuring events like Formula 1 and MotoGP. This is particularly exciting news for those former Hesgoal users who are seeking precisely these types of content.
The website is impressively user-friendly, requiring no registration whatsoever. What's more, it comes at no cost to users. The only requirement is to either be located in Austria or utilize an Austrian IP address to access this service.
20. Sport365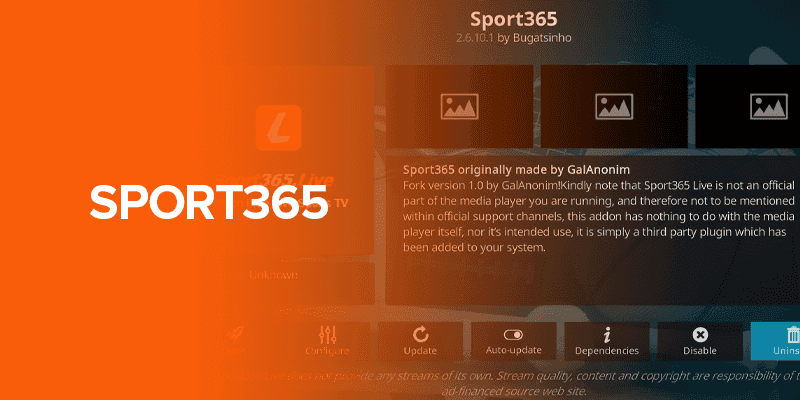 Sport365 is the best destination for sports enthusiasts looking for live TV channels and sporting content. What sets it apart is that it offers free unrestricted access to all its streaming services. The platform provides a dedicated channel for major sports events. Moreover, it maintains a commendable standard of streaming quality compared to Hesgoal UK.
FAQS- Hesgoal Alternatives
What is Hesgoal?
Hesgoal is a free sports streaming website, and due to copyright concerns, it is now blocked across various locations. Luckily, you can use the above-listed alternatives or similar sites to Hesgoal for sports streaming.
Is Hesgoal a legal website?
Hesgoal operates as an unauthorized sports streaming website, violating copyright laws by hosting sports streams without the proper authorization and rights to broadcast. To avoid legal trouble, using Surfshark and Hesgoal alternatives is best.
What is the best alternative site to Hesgoal?
There are unlimited alternative sites to Hesgoal, and some of the best options include ESPN+ Crackstreams, Ronaldo7, FuboTV, BBC iPlayer, and many more.
What is the best Hesgoal alternative in the UK?
The best Hesgoal alternatives in the UK are BBC iPlayer, Sky Sports, DAZN, Now TV, and Amazon Prime Video. You can also access other platforms by using Surfshark VPN to beat content censorship and restrictions.
How do you watch HesGoal on iPhone?
There is an app for HesGoal available available on the Apple Store. All you need to do is download it and start streaming live sports. 
Is there a hesgoal World Cup 2022 link?
Not anymore. Back in 2022, HesGoal had removed all links to the UEFA Champions League, English Premier League, and other events due to receiving legal action from governing bodies. 
Is the Champions League available on HesGoal?
Yes, the Champions League was available on HesGoal TV, but since receiving numerous warnings for violating copyright laws, it was shut down. Instead, it's always recommended to try out premium sports streaming apps that give you the same live sports streams and more. 
What are the best hesgoal.com alternatives football lovers recommend?
There are some hesgoal.com competitor sites that came up, like wheresthematch.com, livetv.sx, hesgoal.es, skysports.com, and more. However, if you're looking up free alternatives, it's not always the best or the safest option. 
Can I watch La Liga on hesgoal?
HesGoal used to host live stream links to La Liga and numerous other events. However, upon housing illegal links with copyright terms on them, the website was taken down. 
Are hesgoal and 9goal the same?
HesGoal is a sports football streaming website, while 9Goal is an app that gives you highlights and event details of upcoming matches. However, both platforms have been discontinued. 
What are the best hesgoal alternatives Reddit users recommend?
There are a few suggestions from the Reddit community that include Soccerstreams.net, Nbastreams.to, Givemenbastreams.com, Vipleague.lc, Live.jokerswidget.com, Daddylive.live, and https://daddylivehd.sx/. 
Wrapping Up the Best Alternatives to Hesgoal
The world of online sports streaming is filled with exciting Hesgoal alternatives. Hopefully, this list will get you the best option to satisfy your sports streaming habit.  Whether you're a die-hard football fan, an F1 enthusiast, or enjoy catching various sporting events, there's a platform to suit your needs. These alternatives not only offer a diverse range of content but also provide legal and reliable options for streaming your favorite sports. So, get ready, connect Surfshark, and enjoy secure and restriction-free sports streaming from anywhere with these Hesgoal replacements.