This guide will show you how to install ExpresVPN on Firestick! Ready to unblock unlimited movies, TV shows, music, or apps on your FireTV from anywhere in the world? Then keep reading!
Firestick is the more advanced streaming box that allows you the best experience, especially if you're a streaming or movie buff! However, you won't be able to access everything on Firestick mostly because of geo-restrictions in most regions. You will, however, be able to access numerous content with the help of the best VPN, and in this case, is ExpressVPN.
All you need is to connect your Fire TV Stick to your TV's HDMI port and stream the world of channels anywhere around the world. Yes! It's that easy.
Amazon Firestick made modern streaming easy and accessible for all, but it doesn't mean that you can get everything with it. You cannot watch geo-blocked content, to access unlimited geo-restricted content, you have to install ExpressVPN with your Firestick device.
How to Install ExpressVPN on Firestick?
Installing ExpressVPN on Firestick is easy and requires the following steps:
Head over to Home Screen
Click at the Magnifying glass icon at the top left corner to get the search bar
Write ExpressVPN in the search bar and select the first available result
Click at the "GET" button to install the ExpressVPN app
After installation, click at "OPEN" button
If you already have an account then Sign in
Click ok and Setup ExpressVPN on Firestick
Select the location button and choose your preferred server location
You are connected with ExpressVPN Firestick.
By following all the instructions mentioned above you can set up ExpressVPN on Amazon Firestick.
Why you need ExpressVPN on Firestick?
ExpressVPN works well on Firestick and you should be using it because:
It bypasses Censorship
Gives a 100% secure and private online browsing experience
Unblocks major streaming sites like Netflix, Hulu
Saves you from ISP Throttling.
Does ExpressVPN work on First Generation Firestick?
No. The first-generation Amazon Fire TV devices don't support VPN apps. If you will try to get your VPN connection with a first-generation Fire TV device then soon you will lose your internet connection because of the device's limitations. Fortunately, there are a few ways to get over the problem.
You can set up a VPN on your router and can stream anything with first-generation Firestick. See this guide to set up a VPN on the router.
Moreover, you can also subscribe to a VPN that provides Smart DNS proxies like ExpressVPN. With Smart DNS, you will not be able to encrypt your traffic neither you can hide your IP address. However, it will enable you to access Amazon Prime on FireStick, BBC iPlayer and Hulu.
How can I get the ExpressVPN Firestick APK?
Chances are you will not need to go through the entire process to get the ExpressVPN Firestick APK because ExpressVPN already offered an app that is specifically designed for the Amazon Fire TV devices.
The best thing is you can use this app on your second-generation and later versions of Fire Stick, Fire TV, and Fire TV Cube.
However, if you are still unable to find the ExpressVPN app for you, then you can also sideload the ExpressVPN APK on Firestick. Before installing the Expressvpn APK, make sure that your Firestick can install applications from unknown sources. Here's how to install ExpressVPN APK:
Head over Home Screen then Go to Settings, now Select My Fire TV/ Device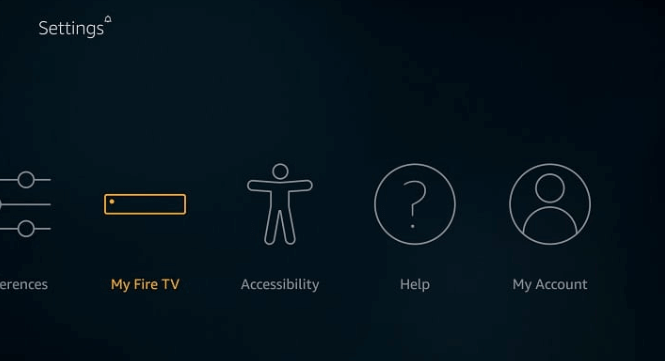 Now Go to Developer Options
Enable apps from unknown sources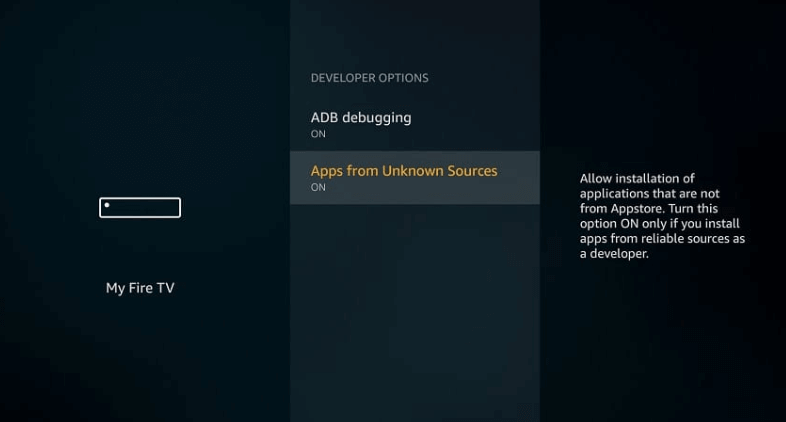 Now, you can install the ExpressVPN app. You can use the Downloader app to install ExpressVPN. In case, if you don't have Downloader app here's how you can get the downloader app to install the ExpressVPN app:
Go to the Menu, click on the search icon and type Downloader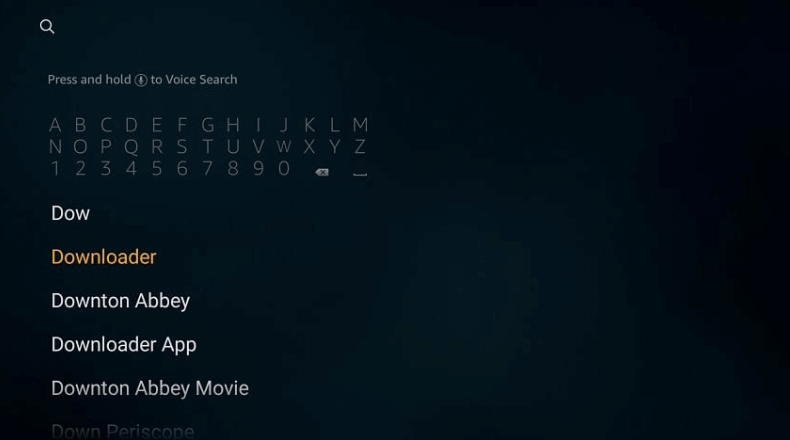 The first suggestion will be the app name, Select it.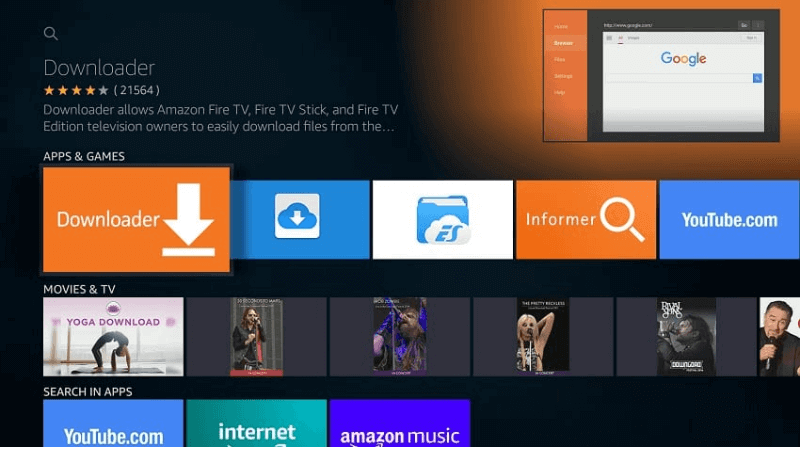 Hit the INSTALL button to get the ExpressVPN app on Firestick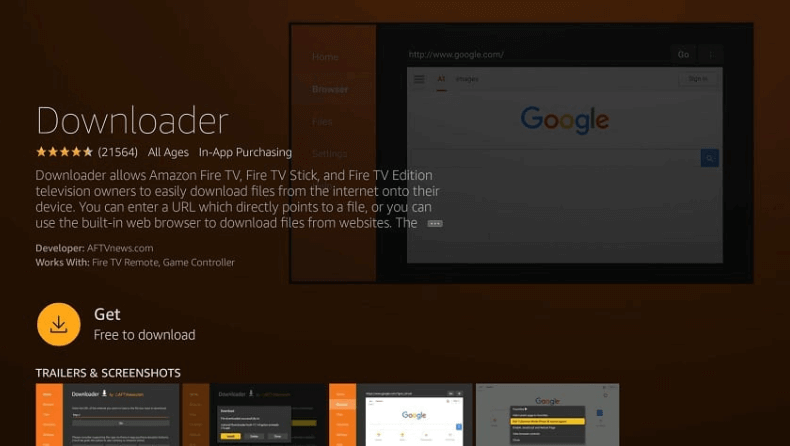 Once you get done with the installation, now launch the app.
In the next step, you have to install the APK file to download ExpressVPN. Here's how to do it:
Select your preferred browser from which you want to download APK files from
Enter APK URL in the URL field and click at GO
Now, ExpressVPN APK will start downloading
Click to install
Right after installation, Click at Done
Select Delete to delete the APK to save space
Now, the app will be added to your app list.
How to Use ExpressVPN on Firestick?
Since you've installed the ExpressVPN Firestick APK, it's time to access it on your device. Here's how to do it:
First, you need to go to All My Apps then click on the Menu button, select Move and drag the app at the home screen and click ok. Now, from your Fire TV Home Screen, you can open the Express VPN app.
Open ExpressVPN app
Sign in and enter credentials
Just after signing in, click OK to configure the app on Firestick
Click OK again to approve the Firestick connection request
VPN app screen will appear now
Tap to connect on your Fire TV.
Why My ExpressVPN Firestick Server Is Not Working?
In case, if the current ExpressVPN Firestick server is not working for you then you may switch the location. To do this, go to the Location Picker, and select any location available in the location list.
You will automatically find two tabs:
RECOMMENDED
ALL LOCATIONS.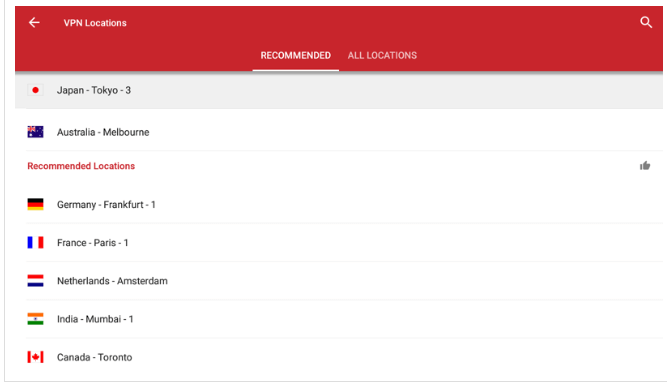 You can select your desired location by clicking on it. If you want to add any location as your favorite then click at the select button and hold for a second. Your favorite locations will now be added in a new tab.
ExpressVPN for Firestick Review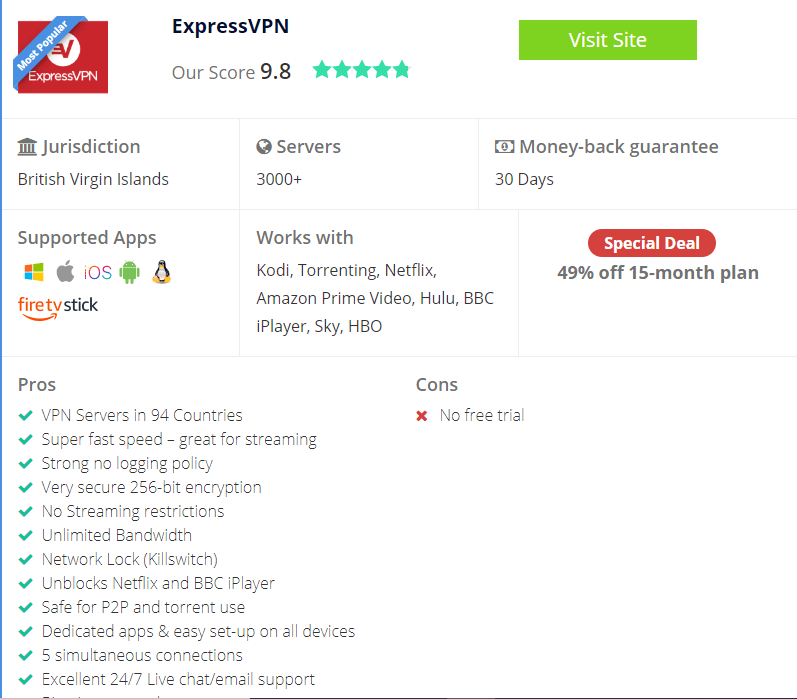 ExpressVPN is a top choice for Fire TV Stick with various good reviews on the web. It offers 3000 servers optimizing in 94 countries and 160+ locations globally. Because of its wide server range, you will never face a connection drop.
How to Update ExpressVPN App on Firestick?
If you have installed the ExpressVPN APK then you cannot get automatic updates because it has been installed by Unknown Sources.
You are required to keep a check on the updates on your own and perform the entire APK process again that I mentioned above using a new APK. The whole process will remain the same only the install button will now be appearing as the update button.
How to Update ExpressVPN App (Android and iOS)
In case, if you have installed the Android or iOS ExpressVPN App, then here's how to update your ExpressVPN app on Firestick:
Open Google Play Store or App Store on your Device
Click at Search bar and search for ExpressVPN
Open ExpressVPN app page and tap on update.
In Conclusion
The Amazon Firestick works as an amazing streaming machine that lets you access whatever you want. But, you cannot access content that is geo-blocked. You can use ExpressVPN with Firestick to fulfill all your streaming needs. With ExpressVPN, you can not only unblock geo-blocked content, but it also protects your online activities from prying eyes on the web. All you need is to follow some simple steps mentioned above and install ExpressVPN on your Firestick device for a smooth and secure streaming experience.