In this blog, I will show you how to install Dynasty IPTV on your Amazon Firestick devices. Follow this blog to know more about Dynasty IPTV and its installation on Firestick devices.
Dynasty IPTV is an IPTV service where you can watch live content from around the world. It's one of the best alternatives to traditional cable TV that allows you to watch more than 6000 live TV channels, all in HD quality.
Moreover, the channel categories you can explore on Dynasty IPTV are also great. You can find almost everything here, including sports, TV Shows, movies, news, documentaries, dramas, action, and more.
With Dynasty IPTV, you can also access local TV channels from countries like UAE, USA, UK, Canada, Singapore, South Africa, Latin America, Philippines, and Indonesia. What's more? Watch Video on Demand and Catchup TV with Dynasty IPTV on Firestick.
Dynasty IPTV Pricing
The best thing about Dynasty IPTV is that it has several pricing packages to meet your needs. You may select its package to watch Video-on-demand or live TV. If you want both services, then select its bundle package for both live TV and VOD services.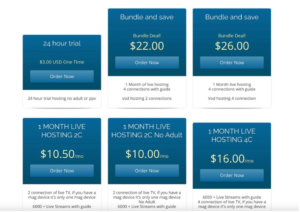 Get VPN Now
Dynasty IPTV Live TV and VOD Plans for a Month
For Live IPTV
As mentioned above, Dynasty IPTV offers different plans for VOD and live TV services. Its one-month plan for 6000 live TV channels, PPV, and 2 connections is just $10 for a month. The same plan for 4 connections is available for $16 a month.
For VOD
Talking about its Video-on-demand service, Dynasty IPTV offers $10.50 per month for VOD and 2 connections. If you're willing to get 3 connections, the price will be $15 a month and 4 connections for $20 a month.
For Bundle Services
$22 per month for 6,000 live channels (4 connections) and VOD (2 connections)
$26 per month for 6,000 live channels (4 connections) and VOD (4 connections).
How to Install Dynasty IPTV on FireStick
Like many other IPTV services, Dynasty IPTV is not available directly on the Amazon App Store; you have to sideload it to install Dynasty IPTV on Firestick. You'll need to follow the downloader method to download Dynasty IPTV on Firestick.
It's one of the easiest and quickest methods to sideload an app on Firestick. Here's how to install Dynasty IPTV on Firestick:
Head to the Firestick Home screen and click where you see the option Find

Select the option for Search

Type the Downloader and select the first option from the available list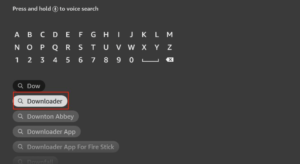 Now, under apps and games, select the Downloader app

Click Get/Download button to install the Downloader app on your device and wait for the app installation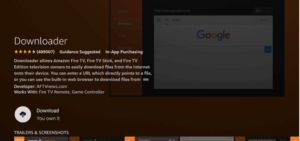 Now, launch the Firestick Home screen and click on the Settings icon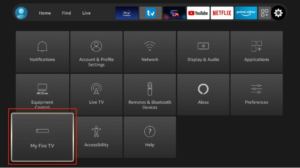 Turn On Apps from Unknown Sources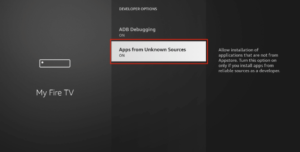 Now, long press your Fire TV remote button
Click on the menu button to view all apps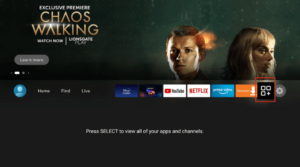 Launch the Downloader app that you have installed earlier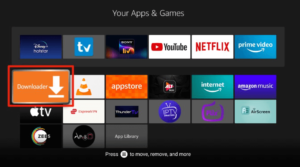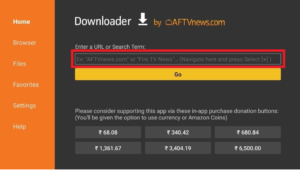 Enter the APK URL that you received in the email while subscribing to the service and click the Go button
Wait for the installation
After the installation, Delete the downloaded APK file from FireStick.
Also Read: Install Beyond Streamz on IPTV
What Devices Does Dynasty IPTV Support?
Dynasty IPTV supports many popular devices, including:
NVIDIA Shield
Android TV
Fire TV
Amazon Fire TV stick 4K
MAG
WebTV (browser)
STBEmu
Avov
Android phones
Kodi
iPad, iPhone, tablets, Computer: Windows, Mac, Linux.
You May Also Like – Install SO Player on Firestick
How to Subscribe to Dynasty IPTV?
Subscribing to the Dynasty IPTV is a hassle-free process. All you need is to go to the official Dynasty IPTV website, select your preferred package, and pay for it via PayPal or your card. You may also like how to install Yeah IPTV.
How to Use Dynasty IPTV with IPTV Smarters
Here's how you can integrate Dynasty IPTV with IPTV Smarters:
Head to the Firestick Home screen and select the apps menu
Search and launch the IPTV Smarters app
Select Load Your Playlist or File/URL
Add Dynasty as the Playlist Name. Select M3U URL and enter the M3U URL in the URL box (you will find the URL link in your email after subscribing to Dynasty IPTV)
Pick the Add User option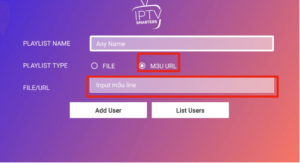 Now, IPTV Smarters will load Dynasty IPTV content for you.
Dynasty IPTV Channels
Dynasty IPTV has more than 6000 live TV channels to satisfy your entertainment cravings. You don't have to search hard to watch your favorite stuff. The entire content is neatly organized in different categories, which are outlined below:
UK Sports
USA Sports
Canada Sports
Network TV (USA channels)
Regional and national TV shows
24/7 television
Newer Television
Pay per view events
27/7 News
Wrapping Up
IPTV services are in-trend for a reason; these services offer unlimited live TV channels and VOD services at a fraction of the price. It's your chance to follow our blog and install Dynasty IPTV on Firestick to watch 6000 live TV channels, VOD, and a lot more is just right there.