In this blog, I will show you the straightforward steps on how to install Beyond Streamz on Firestick.
If you're an IPTV fan or willing to know more about IPTV services or how to install Beyond Streamz on Firestick, then hook on to this blog and find more information on the Beyond Streamz installation on Firestick.
Before introducing you to Beyond Streamz and installing it on Firestick, I will give you an overview of the IPTV services.
Take your entertainment to the next level with
Surfshark
, ensuring an anonymous and unrestricted IPTV journey. Don't wait any longer to explore Beyond Streamz on your Firestick.
IPTV Services-  An Overview
IPTV refers to Internet Protocol Television. It's a streaming-related technology that enables streamers to watch VOD (Video-on-demand) and live TV channels using a Television.
The best thing about IPTV services is that it serves as a blessing for cord-cutters. IPTV services use an internet connection instead of the satellite cable through a streaming application.
All in all, it is not wrong to say that IPTV services are one of the most advanced streaming technologies that provide streamers with an amazing streaming experience.
Now that you have some basic idea about what an IPTV service is. It's time to introduce you to another premium IPTV service called Beyond Streamz.
What is Beyond Streamz?
Beyond Streamz is one of the most popular IPTV services that you can install pretty much on any Android device. This IPTV service has more than 6000 live TV channels in the box for you.
Above all, you can watch thousands of live channels and all your favorite content in HD quality.
Talking about the subscription cost, Beyond Streamz is quite an affordable package to deal with. It's a standard package only costs about $10.00 a month, and it's a very economical price compared to the service offerings.
The standard package channel categories include Sports, International, PPV, news, entertainment, and a lot more is available to cherish your entertainment desires.
In addition to the basic Beyond Streamz package, the service enables you to enjoy 5 connections simultaneously. You can also expand your connections by paying for additional connections.
However, the Beyond Streamz app is not officially available on an app store; thus, you can only sideload Beyond Streamz with an IPTV player like IPTV Smarters or TiviMate.
How to Install Beyond Streamz on Firestick
As I mentioned, Beyond Streamz is not available on an app store; therefore, the only way to install Beyond Streamz on Firestick is to sideload it using a Downloader App. Below, I will show you some straightforward steps to install Beyond Streamz on Firestick.
Open Firestick Home screen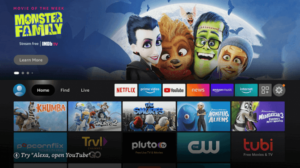 Click on the Settings icon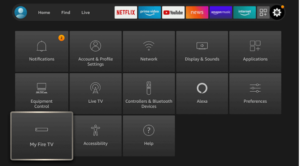 Select Developers Options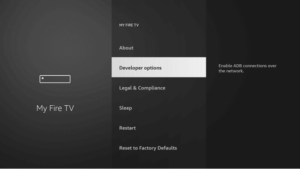 Click on Apps from Unknown Sources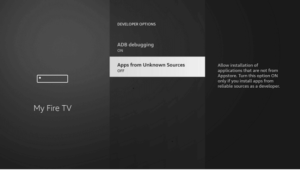 Turn on Apps from Unknown Sources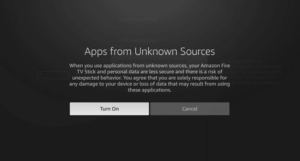 Again, open Firestick Home page, and select the Find menu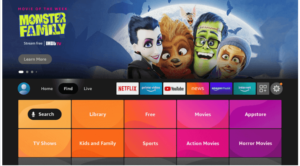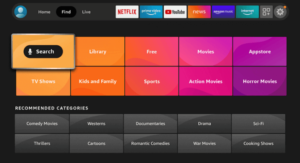 Type in "Downloader" and pick the first option from the available list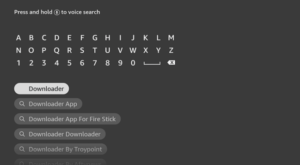 Select the Downloader icon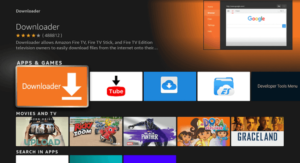 Click on the Download button and wait for the app to install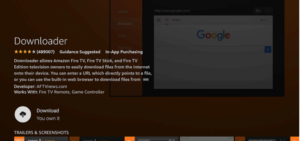 Wait for the download to complete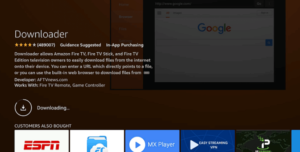 Click Open to launch and run the Downloader app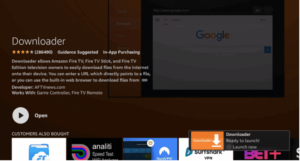 Click on the Allow button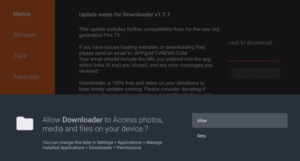 Click OK when a prompt message appears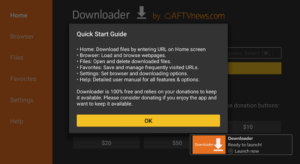 A Home tab by default will display with a tax box on the right side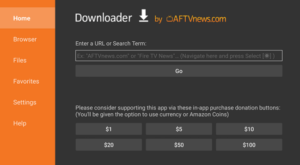 Type Beyond Streamz APK URL and click on Go
The downloading will start now
Click where you see the Install button
After installation, click Done
Now, delete the Beyond Streamz APK to save some space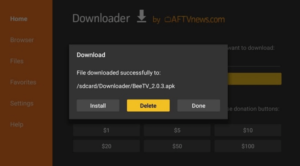 Click Delete again
That's it! Beyond Streamz is installed on Firestick.
You May Also Like: Install Dynasty IPTV on Firestick

Unlock limitless streaming on Firestick with Surfshark. Buy now for ultimate privacy and unrestricted access to your favorite content.
On What Devices Beyond Streamz IPTV is compatible?
You can sideload Beyond Streamz on a range of devices like Android mobiles/tablets, Android Boxes, Nvidia Shield, iOS, Google Chromecast, and Amazon Firestick.
Is Beyond Streamz safe to use?
As of now, Beyond Streamz IPTV is completely safe to use. No viruses or malware attacks have been reported yet.
Is Beyond Streamz IPTV legal?
The Beyond Streamz IPTV platform is absolutely legal to use. However, depending on your regional law, it might be prohibited to stream copyrighted content. You can connect with a VPN to keep your streaming experience safe and secure from ISP and Government snooping.
What Channels Does Beyond Streamz Offer?
Beyond Streamz offers more than 6000 live TV channels including, Music, entertainment, documentaries, kids, news, and more.
Wrapping Up
Beyond Streamz is a great IPTV service that compels you to enjoy unlimited live TV channels at a fraction of the price. You can install the app on Android-powered devices or install Beyond Streamz APK on Firestick. Now, it's easy to select your favorite program and watch it on Firestick, following our guide on how to install Beyond Streamz on Firestick in just a few minutes.