Need the best Kodi Builds for your device? Look no further! We've listed only the best and working Builds in 2023 that are compatible with both Kodi 18 Leia and Kodi 19 Matrix! Plus, what makes these Kodi Builds the best, is also because they are compatible on popular devices, some of which include Firestick, Android, macOS, and Windows. 
In most cases, Kodi Builds nowadays lack consistency and reliability. It's why I've tested a couple of the best ones regularly and updated this list to make sure all are working even in 2023!
What is Kodi?
Kodi is one of the world's leading free open-source media software, opening up a realm of streaming possibilities right onto your screen. Streaming for the latest movies, music, TV shows, and even games, has never been easier to achieve on this platform. Not failing to mention, Kodi works well with all the major operating systems! However, what makes Kodi better as a whole are Kodi Builds.
What is a Kodi Build?
Even though Kodi is a great software for accessing some top-quality streaming content, there are times when the material already available within the box isn't enough for you. This is when you turn to third-party add-ons that aren't available on Kodi.
Now, keeping that in mind, think of Kodi and all its add-ons like an empty brown box. Not attractive right? That's where Kodi builds come in, being the uniquely printed wrapping paper for that plain old box.
A Kodi Build comes with numerous add-ons and more, some of which include skins, streaming services, additional add-on settings, and more, that mainly serve the purpose of customizing your Kodi experience according to you.
In this guide, you'll learn how to "Build" up the best experience only using the best Kodi builds that come with everything you will need. No more wasting time downloading one add-on at a time, when you can have everything in one software box.
Also note, all the Kodi Builds mentioned in this article, are compatible with all the major operating systems and platforms like Firestick, Fire TV, Android TV boxes, Android and iOS phones, Linux, Desktop, macOS, and compatible with Kodi versions Matrix, Leia and Krypton (19, 18 & 17.6).
What is the best Kodi Build?
Currently, No Limits Magic is one of the best Kodi Builds available today. It is easy to use, has a simple and user-friendly interface, and comes with numerous add-ons. Plus, it is the most popularly downloaded Kodi add-on, which says a lot! 
The best Kodi Builds in 2023
Most websites list about 20 to 25 Kodi Builds that you can try out. Our purpose is to save you time with only a list of the best working Kodi Builds, and we've listed around 13! These Kodi Builds are also the best for Kodi 18 Leia and Kodi 19 Matrix. 
The software market is a huge store to find the best or safest tools for multiple purposes. Take a VPN for example; there are so many being advertised that it's difficult to settle for the best one. The search for the best Kodi Builds are no different and in fact much tougher to sought after.
Because Kodi is a free open-source platform, there are so many people adding to its list; creating their own versions of Builds and add-ons. It could get really difficult to differentiate the best from the worst. So, for your comfort I've decided to shortlist only the best and more renowned Kodi Builds, based on regular testing, updates, and other user experiences.
Here's a quick list before moving on to their details:
No Limits Magic
BK Links
Blue Magic
Grindhouse
Misfit Mods Lite
Slamious
Streamline
Silvo
Titanium
Xanax
Xontech
Hardnox Tyrant 
Xenon Build
1. No Limits Magic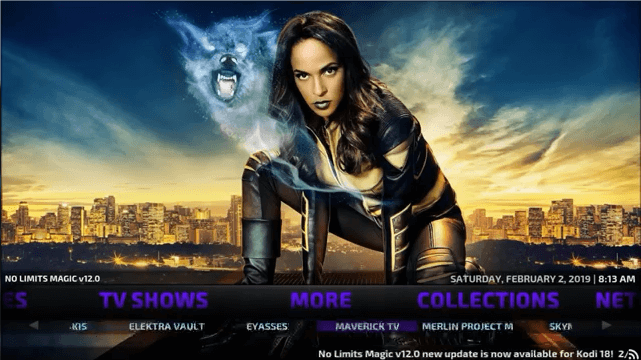 The No Limits Magic Build has got to be one of the best at the moment, with everything a Kodi user will ever need. It's easy to use, navigate, has tons of futuristic-looking skins to choose from, and let's not forget the add-ons.
This Kodi Build has an extremely competent development team, constantly on the go with making regular updates, in both content and performance. It works great with Kodi 19 Matrix, Kodi 18.1 to Kodi 18.6 and Kodi 17.6. You'll be accessing unlimited and latest movies, TV shows and so much more, including restricted streaming services that you can unblock by using a VPN.
Known for providing top-tier add-ons, here's a list of some of the best available right now:
VideoDevil

NBA Full Games

AdryanList

SportsDevil

The Magic Dragon

Bennu

Castaway

cCloud TV

Death Streams

Pulse Fitness and a lot more!
2. BK Links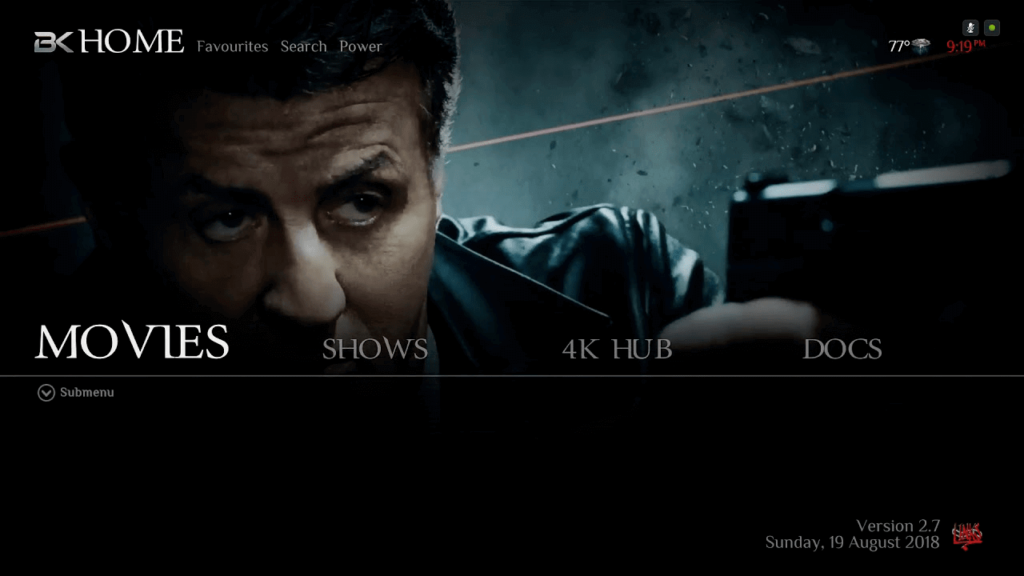 Known to be one of the best on the list of Kodi Builds, we have BK Links, coming straight from Stream Digital Wizard.
This isn't just some small scale Build but rather contains much more for you to bank on. Not only is this a platform providing some of the best and biggest list of add-ons, but also allows you to binge on a variety of movies, TV shows and sports content, without any add-on installed.
It supports a number of platforms, some of which include Nvidia Shield, Firestick and Fire TV. Popularly known for its add-ons, you find the following latest on its list:
Maverick TV

Nemesis

Death Streams

Planet MMA

Verdict

Wolf Pack

Supremacy

The Dogs Bollocks and much more!
3. Blue Magic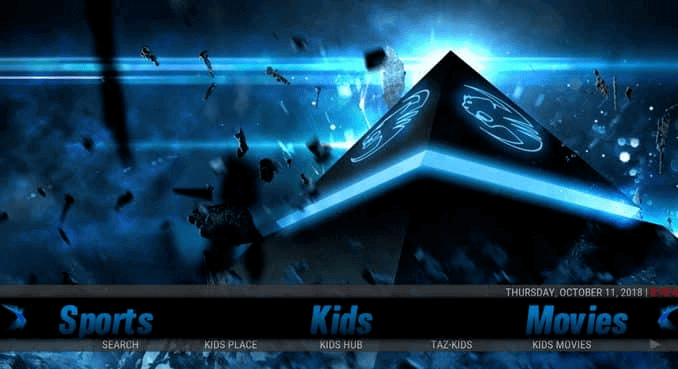 Second on the list we have Blue Magic, perfect for the cleanest and 4K streams. It's one of the latest additions to the Kodi Builds family, developed by Luxury Build Wizard, supporting both Kodi 18 and Kodi 17.6.
It is designed with utmost simplicity with the best user-friendly interface, where on initiation you'll find numerous entertainment categories such as movies, Sports, TV shows, documentaries, Live TV etc. right on the home screen. But, since Blue Magic is best known for the builds it provides, here's a list of some of the greatest add-ons that you should expect to find:
cCloud TV

Limitless

DeathStar

SportsDevil

Yoda

Legion N' Unhinged

The Magic Dragon

Maverick TV

Supremacy and more!
4. Grindhouse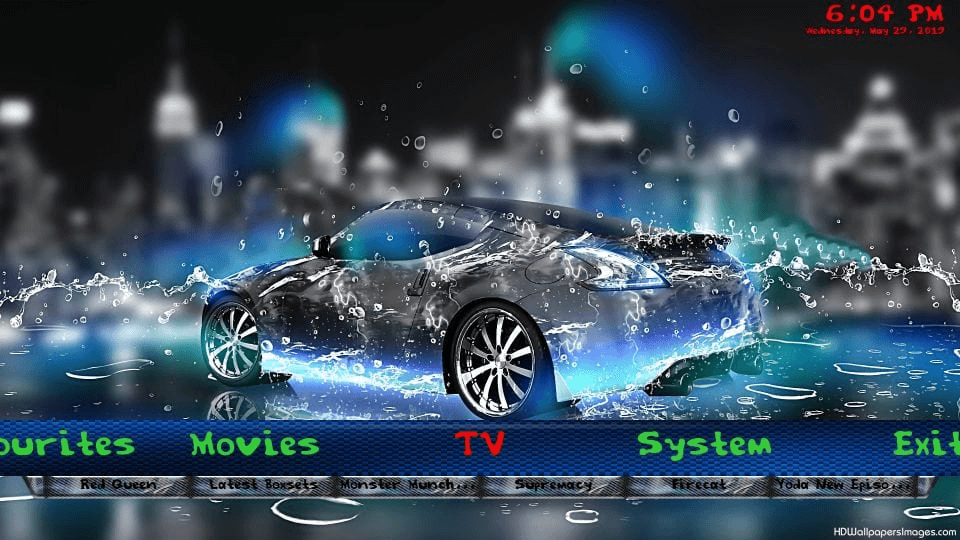 Coming to another top-grade Kodi Build, we have Grindhouse. It seems like the developers of this Build know exactly where the users interests and preferences lie, offering a wide variety to choose from. It is compatible with Kodi 18, and Kodi 19 Matrix, and is built around quite a user-friendly interface.
With it comes a plethora of entertainment categories ranging from movies, Sports, Live TV shows, Music and more, for you to binge on, which by the way is compatible with plenty of streaming devices, some of which include Firestick, Fire TV, and Desktops.
But, other than that, it's mainly picked for its diverse and unique collection of builds, some of which include Blue Lite, MarvelsDC, Red Light District, 80sMovies18, Arcade, Batman18, Horror18, and a lot more!
But moving on to the add-ons that Grindhouse comes with, you'll see that it possesses all you'll ever need; rich in variety and overly functional to use. Some of these add-ons include:
The Magic Dragon

Deceit

The Red Queen

Loki

Numb3r5

Exodus

Jor-El

Redux

Aeon Nox

SportsDevil and more!
5. Misfit Mods Lite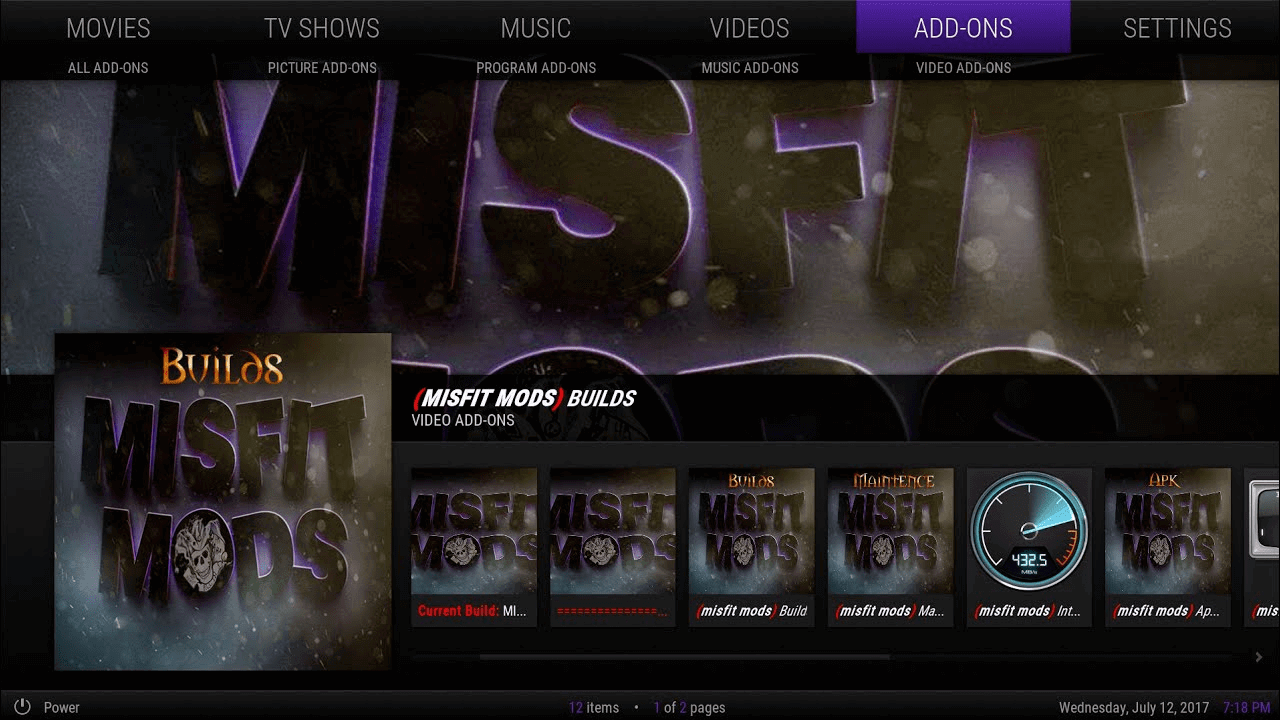 The great thing about Kodi Builds is diversity according to user preferences, and that's exactly what Misfit Mods Lite is all about; catering to those who're looking for a light-weight yet powerful, all-in-one build. But, don't be fooled, it may be called a 'light-weight' build, but works just as well as any other, even on your Firestick.
This Build does work for Kodi Leia 18 and Matrix 19. Using this, you'll have access to unlimited entertainment possibilities, some of which include all the latest movies, TV shows and more. Misfit Mods Lite is also one of the best Kodi Builds for streaming Live sports or sports content.
Some of the add-ons that you'll get access to include:
DeathStar

SportsDevil

ESPN 3

YouTube

Scrubs

TempTV

Covenant

Rising Tides

EndZone
6. Slamious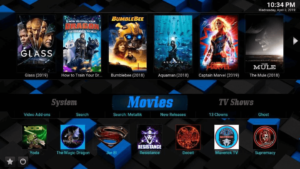 Another great addition to the best Kodi Builds, we have Slamious, coming with the bets user-friendly interface and a whole plethora of non-stop entertainment. Being a part of the OneNation repositories, Slamious is creating a huge hype in the industry especially with high-compatibility with Kodi 18 and 19.
However, you'll probably find a wider variety of content using it on Kodi 18, providing a big collection of movies, TV shows, Sports live entertainment and kids TV.
You'll find a whole world of add-ons, all of which you can access running in on a Kodi compatible device, including Firestick. A few of the many add-ons it comes with are:
The Magic Dragon

Numbers

ReleaseBB

cCloud TV

Marauder

Yoda

The Crew

SportsDevil

YouTube and more!
7. Streamline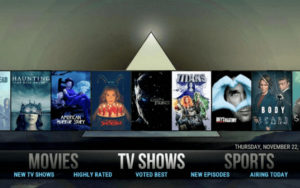 Streamline is another great Kodi Build, which supports not only Kodi 18.1 to 18.6, but also works with 17.6 quite smoothly, rendering high speed streams. It is a part of the Whiz Kid Wizard, and comes pretty packed in size; around 220 MB, which also makes it a great Kodi Build for your Firestick device.
Besides being extremely smooth to utilize, it also provides the best add-ons, from movies, TV shows, games, Live Shows and plenty more, to heighten your streaming experience. Some of these add-ons include:
The Magic Dragon

Exodus Redux

YouTube

Supremacy

SportsDevil

Maverick TV

At The Flix

Supremacy Sports

Mancave and plenty more!
8. Silvo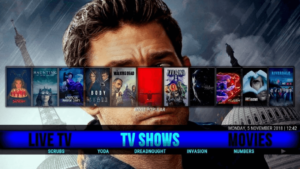 Being a part of the MultiBuild Wizard, we have Silvo, among many other great Kodi Builds. It is one of the better options to opt for, especially since it only works with Kodi 18.1 to 18.6 Leia, and Kodi 17.6 Krypton.
It hits the list of the best Kodi Builds mainly because of the pre-loaded plethora of a variety of add-ons, which covers all the excitement you'll ever need for streaming. Some of these entertainment platforms include Live TV shows, sports, the latest movies, news broadcasts, and a lot more for you to binge on, using Kodi compatible devices like Firestick.
The more popular Silvo add-ons that you can definitely depend on include:
The Magic Dragon

Exodus Redux

Yoda

Numbers

DeathStar

Deceit

Sanity

YouTube and a lot more!
9. Titanium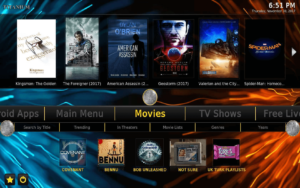 Next on the list for the best Kodi Builds, we have Titanium that has been running on the big leagues in popularity, sourced from Supreme Builds Wizard. Compatible with Kodi 18 Leia only, it will be a great addition to your Kodi streaming experience. And, the best part is that it's also compatible with major Kodi streaming platforms, including Firestick.
It not only delivers the best in compatibility and entertainment, but also in the league for providing the latest and futuristic skins; customizing it according to user preferences. And, speaking of user preference, you can also find it in many languages, some of which include Spanish and English.
Once equipped with Titanium, you'll be able to access unlimited streaming possibilities which include movies, TV shows, Live shows, sports channels, News broadcasts and is also one of the best Kodi Builds for kids TV! The more popular add-ons that Titanium Build provides are:
SportsDevil

Planet MMA

Yoda

Deceit

Maverick TV

DeathStar

At The Flix

Rising Tides

Gaia

13Clowns

Supremacy and a lot more for you to anticipate!
10. Xanax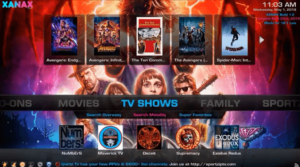 A cloned version of the previously functional Build called Durex, we have Xanax.  Durex used to be in the limelight but due to lack of elite performance was discontinued, with Xanax being the new and improved outcome. It is compatible with Kodi 18.1 to 18.6 Leia and Kodi 17.6 Krypton, which you can run on any Kodi compatible platform including Firestick. You'll also be able to find the APK version of Xanax as well as its Build for Kodi.
With having a friendly-user interface for you to navigate through, setting aside all the entertainment possibilities you're looking for, you can stream through the best HD content, some of which include a guide to Cable TV, movies, family shows, live shows, TV series, kid's corner, sports and a lot more.
You'll be equipped with all the latest content that 4K HD streaming can provide, using one of many Xanax add-ons. Some of these popular add-ons include:
The Magic Dragon

Venom

Luxray Video

Yoda

Neptune Rising

Maverick

Deceit

cCloud TV

Exodus Redux

Sports Hub

The Pyramid and more!
11. Xontech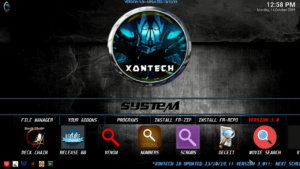 This is one of the best Kodi Builds with a clean user-interface. It is one of the latest versions of Builds for your Kodi platform that has a big support towards Kodi 18 Leia. The Build comes with a size of almost 400 MB, in which you can run it using many Kodi compatible devices, some of which include Firestick and Android Box.
On its main screen, you'll find numerous options for streaming that you can choose from, some of which follow under the categories of movies, Live TV, sports, Kid's TV, and 4K streams etc. You can even set it up using Real-Debrid, ensuring you the most high-quality streaming links.
There are plenty of Xontech add-ons to choose from, some of which include:
The Magic Dragon

Deceit

Debrid Cave

Loki

DejaVu and a lot more for you to choose!
12. Hardnox Tyrant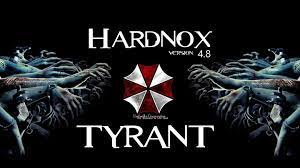 Straight from the Misfits Mods repository, we have Hardnox Tyrant, which is a brand new Kodi Build. It offers a numerous variety of content ranging from TV shows, Movies, Documentaries, Kids shows, and various genres of content! It supports both Kodi 18 and Kodi 19! However, even though it just released, and if you feel this Kodi Build isn't up to your liking, there are still 12 others on the list that you can choose!
13. Xenon Build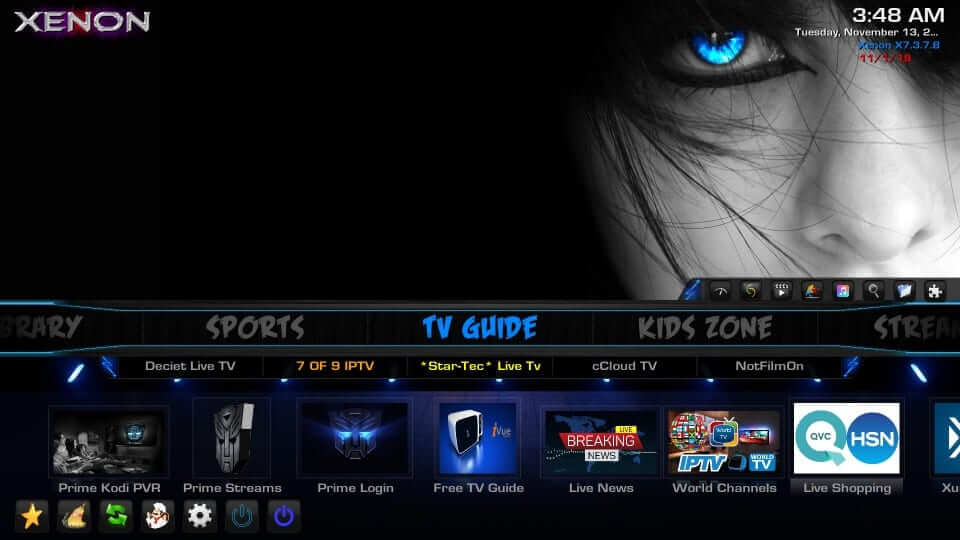 Last but not the least; we have Xenon Build. If you've got an Android TV box or a Firestick, then Xenon Build on Kodi makes one of the more sensible choices to install. The most notable aspect of this Kodi build is that its user interface comes with the most popular Android APKs. Plus it's compatible with Android devices, which means you can use it for streaming or for gaming! It's great for beginners too!
You can choose from a variety of add-ons some of which include:
cCloud TV

DejaVu

IT

VooDoo

Numbers

Seren
Other than the above-mentioned, there are still other great Builds for Kodi, for instance, the Equinox Build that you could consider.
Consider a VPN to safely use a Kodi Build
Getting your hands on the best Kodi Builds can be extremely entertaining, but, before you do it, take the safe road! Kodi is an open-source and free media platform, which basically means, you won't exactly have all the privacy in the world. This gives your ISP and the government all the more reason to tab into your online activities, passing on regular surveillances. Secondly, to stream the best HD content, you're going to need unthrottled speeds and bandwidth, which at times your internet provider meddles with.
The solution to all of these issues is by using the best VPN. Just like there are many Kodi Builds to choose from, picking a privacy tool is also an equally daunting task. So, for your ease, I recommend using one of the industry's finest, called ExpressVPN.
Why should you choose ExpressVPN for Kodi and Kodi Builds
Best privacy policies

24/7 support chat

Fast 4K HD streaming speeds

Bypasses geo-blocked websites with great ease

Supports numerous devices and apps for Windows, iOS, Android, macOS, Linux, Firestick, Smart TVs, and more

Has around 3000+ servers in 94 countries

Best security running on 256-bit AES military-grade encryption

Unlimited bandwidth

Has a SmartDNS feature called MediaStreamer for unblocking heavily restricted platforms

Has a 7-day free trial for mobiles (Android and iOS) and a 30-day refund policy
Other than using it for Kodi, ExpressVPN can help users make the most out of their streaming desires. Firstly, with the VPN, you can watch Rick and Morty on Firestick, change your location to watch Harry Potter on Netflix or SonyLiv in USA, or even catch the best shows on HBO Max. The possibilities are endless. All this and more is what you'll be in store for!
FAQs
What else can I do on Kodi besides streaming movies?
The most sought-after reason why users go for Kodi is to access all the latest movies which aren't readily available to them. However, besides the occasional movie binge, there's a lot more you can use Kodi for. Some of these other perks include downloading and storing music from all around the world, video games, accessing social media platforms, storing and uploading images and videos, and much more!
What is the best Kodi Build?
Honestly, since there's so many Kodi Builds to choose from, and since many websites have huge lists, I'd recommend only the best Builds that provide all-around and top-grade entertainment. These include BK Links, Blue Magic, Grindhouse, Misfit Mods Lite, No Limits Magic, Slamious, Streamline, Silvo, Titanium, Xanax, and Xontech.
What is the best Kodi Build for Xbox One?
Just in case you're looking for a Kodi Build specifically for your Xbox One, here's a list of the best:
Magic Dragon

Kronos Lite

Duff X

Leia Silvo

Gold Build Leia
Which Kodi Build is the best for Firestick?
No Limits Magic

MisFit Mod Lite

Xanax

Xenon

Slamious
Is it safe and legal to use Kodi Builds?
Where the safety of Kodi Builds is concerned, you have to be careful when choosing one. Many providers, especially the unknown ones are just poorly made and spread all sorts of viruses and malware throughout your device. Always go for one on my list or one that is popularly known.
Now coming to whether Kodi Builds are legal, I'd say that's a tricky question. Using Kodi and Kodi Builds are legal only if you're streaming content without any copyrights. If you opt for streaming links that come with copyright laws on them, make sure you use a VPN for safety and security reasons.
Can I install add-ons on Builds?
Yes, lucky, every Kodi Build allows you to install additional add-ons. You will be able to get any add-on you like on it by looking up reliable sources. However, the only thing to note is that every Kodi Build has a different UI, which means the downloading and installation process will vary between all. 
To conclude
Remember, to get the best Kodi experience, you have to know which add-ons are the best for you, and since discussing add-ons, the list I provided has the most popular Kodi Builds to give you that full thrilling Kodi experience.