Diving right into one of the best streaming services right now, and in fact which was just launched a little over a year ago, we have the famous HBO Max!
Jamming together some of the best HBO and Warner Bros. classics, HBO Max brings to the table what most streaming services don't offer. In fact, you'll find some of the best and exclusive  TV shows and movies available. If you're stuck in a pickle, and not sure what TV shows to binge on HBO Max, this guide will help you decide! We've lined up some of the most thrilling, comedic, star lustre-y shows that you should definitely consider watching!
If, however, you're not living in the US, and can't seem to access HBO Max, don't worry about it! We'll show you a way to access your HBO Max account while traveling anywhere in the world! Let's get started!
Get VPN Now
How to watch HBO Max while traveling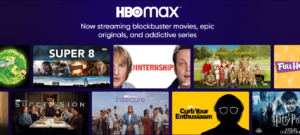 HBO Max is available only in the United States and a couple of its territories, and will soon be launched in a few countries around the world hopefully by the end of October 2021.
With that said, if you already have an account and can't get into it while traveling abroad, the tutorial below will help you get started. For instance, if you want to know how to watch HBO Max in Australia, or Canada, then VPN is your answer. You will need the best VPN to get your started. The same applies to when you need to change your region to watch Netflix. The choice is yours, but we recommend using ExpressVPN. It's fast, reliable, and works with HBO Max.
Here's how you can stream HBO Max with a VPN:
Sign up with ExpressVPN.
Download and install the VPN on a supported device.
Launch the VPN.
Connect to a US server
Open the HBO Max app, and sign in to your account!
You can now start streaming the best shows on HBO Max!
The best HBO Max shows in 2021
If you're looking for nothing but the best HBO Max shows in 2021, here's a couple that can get you started:
Band of Brothers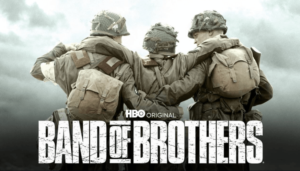 This has got to be one of the best series that hits all the right feels. If you're an avid watcher of war movies and TV shows, sometimes based on true events, then the Band of Brothers will be a great watch! It's an HBO Original American non-fiction war drama, created and produced by Steven Spielberg and Tom Hanks!
Angels in America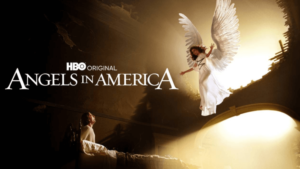 Based on the play, Angels in America is a 6-episode long miniseries. It's directed by Mike Nichols, and starring Meryl Streep, Al Pacino and a couple of other renowned actors, who play 6 New Yorkers, and a gay man suffering from AIDs, visited by an angel. This miniseries portrays a number of themes, some of which include a fast-changing social and political climate.
The Big Bang Theory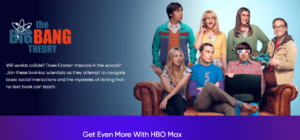 Who hasn't heard of The Big Bang Theory! This American television sitcom took the industry by storm with its comedy and insightful knowledge on science sprinkled throughout the series. Our favorite character has got to be Sheldon Cooper, played by Jim Parsons with his quirky, yet annoying role as the know-it-all. The series is available on most streaming services, including Netflix, and now on HBO Max!
Chernobyl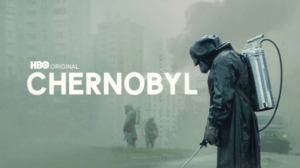 Another 5-episode miniseries added to the list of HBO originals, we have Chernobyl that is based on the true and tragic events of the Chernobyl disaster that took place in 1986. It received 19 nominations for having every minute detail correctly portrayed from the real historical tragedy that took place, and many more reasons. If you're looking to wind down history, drama, and tragedy, then Chernobyl is a great start!
Deadwood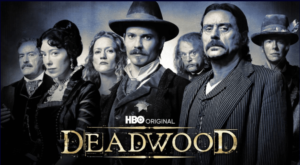 I must applaud Deadwood for the incredible casting, starring Timothy Olyphant, Ian McShane, Molly Parker, and many other renowned actors, known for their outstanding performances throughout. It received high-critical reviews as being one of the best television shows of all time. The series portrays the early 1870s in Deadwood, South Dakota. It highlights the period between before and after the location's annexation by the Dakota territory.
Enlightened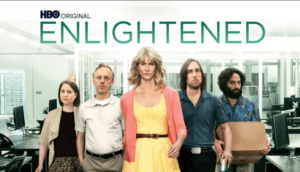 If you're a fan of comedy and drama, then Enlightened will definitely enlighten you. The series highlights the character of Amy Jellicoe, played by Jurassic Park actress Laura Dern, who took home a Golden Globe Aware for the best actress in 2012. The plot is seen through its tagline "About a Woman on the Verge of a Nervous Breakthrough." The only downside is that the 2-season long series was later cancelled due to low ratings. However, there is news of a 3rd season spinoff to wrap up the zeitgeist of the plot.
The Flight Attendant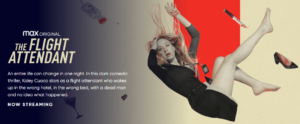 We all love Kaley Cuoco from the Big Bang Theory, where she played Penny, "the blonde cute girl next door to the room of nerds." She takes the lead in another dark comedy filled with thriller and suspense added to the scene, cast as Cassie Bowden, the promiscuous drunk flight attendant. After a night of excessive drinking, she wakes up in a hotel room in Bangkok, with no memory, and a dead corpse next to her. Will she find the killer? Is she safe? You'll need to watch the first season, available exclusively on HBO Max!
Game of Thrones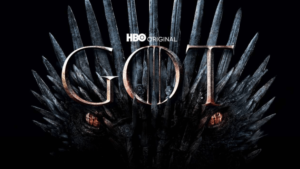 I think everyone has probably heard about the Game of Thrones series. It has around 8 seasons, filled with dragons, war, overthrowing of kingdoms, kings and queens, and a whole lot of thriller and suspense leaving you at the edge of your seats! The only letdown to the series is the last season. However, if you haven't watched it already, it should definitely land up on your list of "do-watch." Our favorite character from the whole series was Arya Stark played by the firecracker Maisie Williams, and you'll see just why!
Girls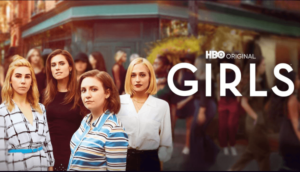 Another comedy drama series to add to your list of HBO originals, is Girls, getting a lot of buzz in the entertainment world right now. Starring and created by Lena Dunham, the series is about the personal life and experience 4 young women face living in New York. The series itself is created around Dunham's own life. The series received a lot of praise, but at the same time, a lot of negative attention. It was mainly regarding depictions of sexual assault, Dunham's frequent onscreen nudity, and others.
Harley Quinn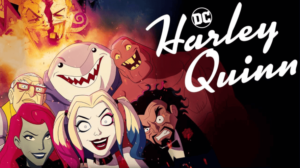 Everyone loves Harley Quinn, one of the best female protagonists in the DC comics. The series depicts dark comedy, action, crime, and a whole lot of Harley and her misadventures after leaving her ex bf "The Joker."
Get VPN Now
Happy Endings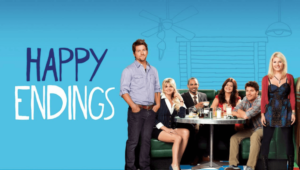 Another American television sitcom, we have Happy Endings, which is about the dysfunctional adventures of six best friends with different backgrounds, different personalities. The show ends after 3 full seasons, and no hopes of continuation. So, if you're looking for a short time comedy, Happy Endings is great for you.
The Night Of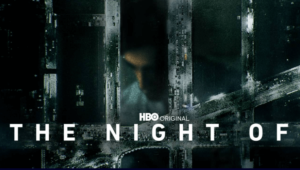 We love a good HBO original, and The Night Of is the perfect depiction of crime and drama. It's an eight-part series about a Pakistani college student, who after a night of endless partying, finds himself in Andrea's room, who was found murdered. Having no memory of the nightly events, he rushes out of her room and is then taken into custody for violating traffic laws. Continue to watch how the story unwinds on HBO Max!
Samurai Jack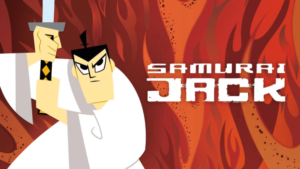 If you were a regular on the Cartoon Network generation, then you probably remember Samurai Jack. It's now available to watch on HBO Max! It taught us a lot about patience, fighting our inner demons and well also related to our inner adventurous child. We all loved Jack, and him taking us through his many voyages filled with comedy, action and adventure. With that said, you can now relive the fun adventures with him on HBO Max!
Six Feet Under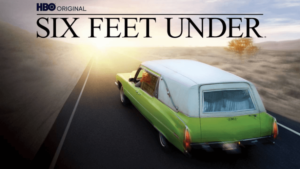 Next, we have Six Feet Under, with a total of 63 episodes across 5 full seasons. The drama series stars Peter Krause, Michael. C. Hall, the beautiful Frances Conroy, and others. It received recognition as one of the greatest series of all time, especially for the writing and acting. The show is about family drama, dysfunctionality, funeral homes, and finding personal growth and religion in times of disparity.
Miracle Workers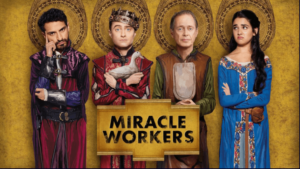 We all grew up with Daniel Radcliffe in the Harry Potter series, and we've seen him change roles over a short time after that. However, we were pleasantly surprised to see his role in the American anthology and comedic series "Miracle Workers." The other stars in the series are well-known for their parts in most comedy movies, which makes this series a great watch!
The Nevers

The Nevers is an HBO original series which branches together history and science fiction, two combinations that create a thrilling story! The series mostly highlights young women who manifest abnormal abilities, called the "Touched."
Hacks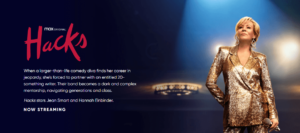 Hacks, an American comedy-drama, highlights the quirky and jovial Jean Smart, who plays Deborah Vance in Hacks. She wants to find purpose and relevance in her line of work, especially since her career is in shambles. She teams up with Ava, a 20-something year old comedy writer, who apparently was "cancelled" over her posting an insensitive tweet. The two team up to liven things up, soon discovering that their differences can lead to something great.
Mare of Easttown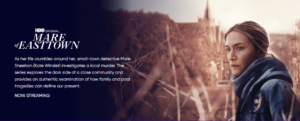 Mare Easttown brings to you exciting yet suspenseful murder mysteries. Kate Winslet plays the detective, who is investigating a murder in a small town in Philadelphia. This closed and little town grows darker as its secrets unfold. Catch the series on HBO Max for that suspenseful thriller.
Raised by Wolves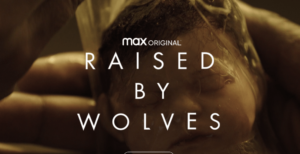 Another HBO Max original for those who love a little Sci-Fi, drama and fantasy all in one. Raised by wolves is about two Androids, who are tasked with upbringing human children, after the Earth was diminished. Torn apart by religious differences, of collision of beliefs and threats, the Androids soon learn that controlling humans is a daunting task.
Silicon Valley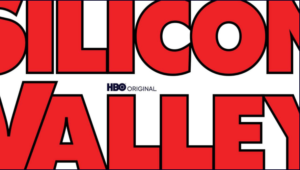 Last, but not least, we have Silicon Valley, a 6 season long comedy series, given high praises for its comedic writing. It highlights a funny spin of the silicon valley culture, where a programmer starts up a company, and at the same time, struggles to keep it not just afloat but in line with bigger competition.
To conclude
That's about it! These are currently the best shows on HBO Max at the moment. However, you don't have to stick to the list! There are many more movies and TV shows to binge on! Also, note, if you're traveling anywhere outside the US and its territories, you will need a VPN to access them. I recommend ExpressVPN since it's reliable and the best when it comes to unblocking geo-restricted streaming services such as HBO Max. However, the choice is yours! Happy streaming!