The No Limits Magic Build is one of the best Kodi Builds in 2023, especially considering how popular it is getting, how easy it is to use, and what features it has. In this guide, I'll show you step-by-step how to install the No Limits Magic Build on Kodi and Firestick. One of the reasons No Limits Magic Build is also popular is because of the number of best Kodi add-ons it offers access to, matched with its simple and easy-to-use interface, comprising of Aeon Nox 5. Silvo Skin.
Attention! Get rid of any online threats of unsafe privacy. Get Surfshark and make your online surfing stay private while using Kodi. Moreover, it will also protect you from ISP spying and throttling.
The only downside to the No Limits Magic Build is that it is only compatible with Kodi 18 and not Kodi 19 just yet. But don't worry it's still under the works and is hopefully going to support Kodi 19 Matrix in the coming months.
Before we head on to the Magic Build installation tutorial, make sure you're connected to one of the best VPNs. You need one that not only supports Kodi but also one that is compatible with the best streaming devices like Firestick. For this, I'd recommend using Surfshark. It's currently one of the most affordable VPN service, the speeds are great, and it's perfect for privacy enthusiasts.
How to install No Limits Magic Build on Kodi
The following tutorial only works for Kodi 18. It does not support Kodi 19 just yet! With that said, let's proceed to the tutorial below. Here's how you can get started:
Step 1 – Enable the Apps from Unknown Sources
First, you have to make sure that you enable the apps from unknown sources. To do that, go to your "Settings" and click on "System" > "Add-ons." Click on "Unknown Sources" to enable it – turning on the apps from unknown sources.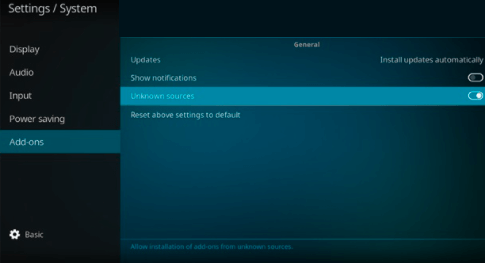 You will be prompted with a warning sign, click on "Yes" when that happens.
Step 2 – Install the No Limits Wizard Repo and add the Best Kodi Builds source
Launch Kodi and on the home screen click on "Settings."
Click on "File manager" and then select "Add source."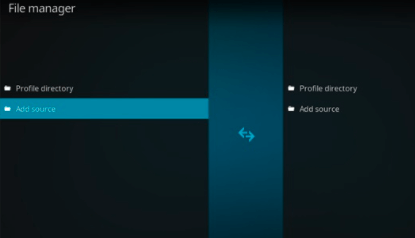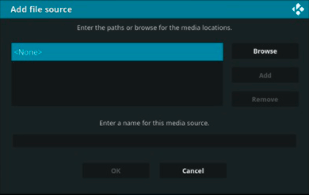 Now, enter in the Build source link "https://www.nolimitswiz.appboxes.co"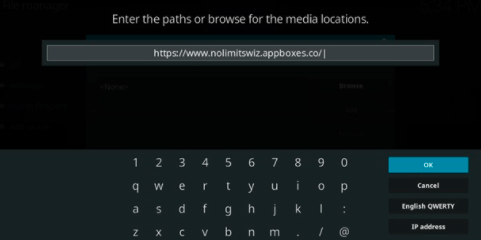 Name the source as "Kodi No Limits" in the path.
Click on "OK."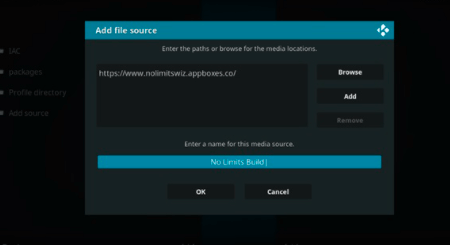 Head back to the Kodi home screen, go to the settings and click on "Add-ons"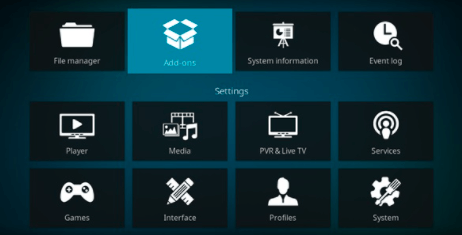 Now, click on "Install from Zip File" and then select "Kodi No Limits."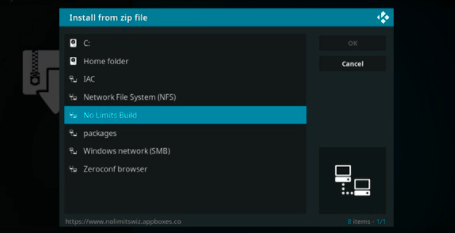 There will be a list, click on the plugin that says "plugin.video.nolimitswizard18.zip" and then click on "Continue."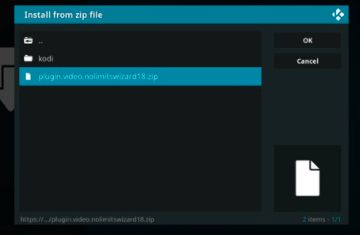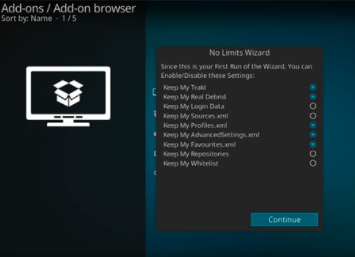 Now, wait for the add-on to install. You should get a notification that says " No Limits Wizard Add-on installed."
If you get a couple of pop-ups after this, clear them out one by one by clicking on the appropriate commands.
Step 3 – Install the No Limits Build
You're just a few steps away to get the No Limits Magic Build on Kodi! All that's left to do is install it from the No Limits Wizard Repo. start by:
Go back to the Kodi home screen and click on "Add-ons" and then on "Program add-ons."
You will see the "No Limits Wizard" add-on, on the right side of the screen. Click on it.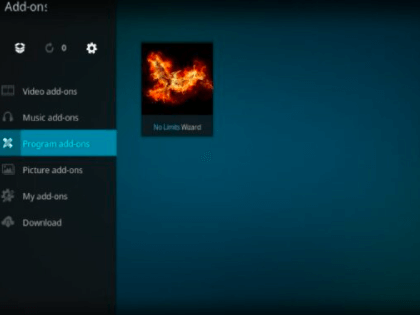 A couple of options will appear, simply choose one that appeals most to you. All Kodi Leia and Kodi Krypton users have the same list of options. For this sample, we went with the "No Limits Magic (No XXX Section)"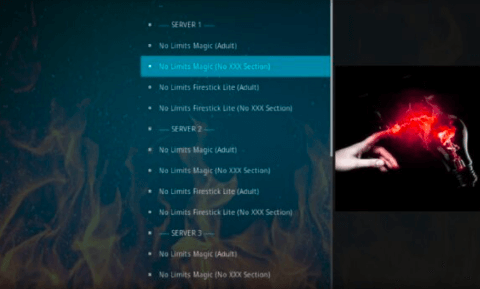 Wait for the Build to download.
After the Kodi No Limits Magic Build is downloads, click on "Force Close Kodi" whenever prompted.
Lastly, all that is left to do is restart Kodi. If, however, you're running this tutorial set up and installation on your Fire TV or Firestick device, you could just unplug and plug in your device after a few minutes.
Then, relaunch Kodi and get started with your newly installed No Limits Magic Build on Kodi! Just a TIP, make sure you don't automatically start using the No Limits Magic Build straight after installing. You should leave it for a bit for the complete process to set it.
You May Also Like – Install Equinox Build on Kodi
Get a VPN to use with No Limits Magic Build
As mentioned above, there are a few risks that come with using Kodi, or being online in general, which is why the best VPN for Kodi is always recommended. A VPN will help you stay private and safe online while using Kodi, but at the same time will also protect you from ISP surveillance and throttling.
Also note, we at FireTVsticks do not encourage the violation of any copyright content. So, make sure you go through all the necessary rules and regulations before utilizing Kodi. We do, however, encourage safety and security online. We recommend using a VPN for Kodi, which is one of the best ways to stay protected and safely download/stream.
Don't know how to download and install the best VPN on your Firestick, head over to this tutorial. I recommend using Surfshark since it is the more affordable option, and has proven reliability while testing. The complete set up and installation guide is provided through the link mentioned.
What add-ons are included in Magic Build Kodi?
Magic Build Kodi is a popular third-party build that has a lot of add-ons for streaming movies, TV shows, live TV, sports, and more. The add-ons that come with Magic Build Kodi depend on which version you get and which repository you download it from. But Magic Build Kodi usually comes with popular add-ons like 
Everlasting TV,

 The Dog Bollocks, 

Exodus Redux, 

Seren, 

The Crew, 

Venom, 

Selfless, 

Maverick TV, 

Stream Hub, 

Oculus, 

Neptune Rising, 

and many more.
Help! The Kodi No Limits Magic Build is not working on PC or Firestick!
There are a couple of users who have had issues using the No Limits Magic Build, and have mentioned that sometimes does not work. During the installation tutorial above, I did mention to leave Kodi or the newly installed Build alone for some minutes only so that the complete settings settle in. So, if the Kodi No Limits Magic Build is not working, you can force-close Kodi.
Do that by restarting your PC or FireStick TV, wait a bit and then try again. If, however, it still is giving you issues, I would recommend re-installing the Build all over again using the same tutorial above. It hardly takes a few minutes and plus it is so much better than wasting way more time looking for a fix when there is none. This is just how technology works.
Is using Magic Build Kodi legal?
Magic Build Kodi is legal to use because it is just a version of the Kodi media player that has already been set up and comes with different add-ons and customization options. But it can be hard to tell if streaming content with Kodi addons is legal. Some addons give users access to legal content that has been properly licenced, while others may let users access copyrighted content without the proper licences.
Using Kodi add-ons to stream content that is protected by intellectual property rights without permission is against the law in many countries and can lead to serious legal problems. Many people who own content or copyrights keep an eye on users who do these things and take legal action against them. The addons you use to stream media through Kodi should, therefore, not only be legitimate, but also comply with all applicable licencing requirements.
When using FireTVSticks, the restrictions on copyrighted content are the same as on other streaming devices. For example, even when installing Terrarium TV on FireTVStick, it's advised to use a VPN.
The FireTVStick is a popular streaming device that runs on the Android operating system and lets users access a number of streaming services and apps, including Kodi. Even though the Fire TV Stick itself is legal, using it to stream copy-protected content without permission is not.
How to install Kodi No Limits Magic Build on Firestick?
As most of us know, Firestick is by far one of the best streaming devices available today. To make it a lot more interesting, pairing it with Kodi goes a long way! The only downside is that there is no Kodi app available for Firestick, and to install Kodi on Firestick, you will need to use another method by Jailbreaking your Firestick to download Kodi.
Here's a quick and short tutorial on how you can install the No Limits Magic Build on Kodi Firestick:
First, install Kodi on your FireStick.
Go to Settings and click on "Developer Options" > "Turn ON ADB Debugging and Apps from Unknown Sources."
Now, use the same tutorial above (on how to install the Build on Kodi), it's the same thing!
Read the detailed article on How to Cast Disney Plus to Amazon Fire TV
What does the No Limits Magic Build offer?
The No Limits Magic Build for Kodi offers a lot of free content ranging from movies, TV shows, Live TV, Sports live, Music, and the list goes on. However, considering that almost all the content is free, make sure you use a VPN for safety.
FAQs – No Limit Magic Build on Kodi
How often is Magic Build Kodi updated?
The  updates for Magic Build Kodi may vary depending on the developer and the build version. Some builds might get updates often, while others might not get updated quite often.
Can I uninstall Magic Build Kodi?
Yes, you can get rid of Magic Build Kodi by putting Kodi back to the way it was when it was first made. But please keep in mind that this will remove all of the build's add-ons, customizations, and settings.
How can I fix issues with Magic Build Kodi?
If you have problems with Magic Build Kodi, you can try clearing the cache, putting Kodi back to its original settings, or reinstalling the build. Also, there are online forums and communities for Kodi users where you can get help.
To conclude
Kodi is great, but it is invincible paired with No Limits Magic Build! It comes packed with user-friendly features, and the best content imaginable. You will have access to some of the more popular add-ons that help you watch your favorite content, such as watching the UFC matches, all at one place! So, if you need to know how to install No Limits Magic Build on Kodi, the tutorial above should help! Need separate add-ons? You can still download those one by one if it's not available on the Build itself.