Kodi is an open-source media player. It's great for streaming! But, I bet you can't access every streaming service because of where you're located. However, for full access to streaming services and multiple add-ons, you're going to need the best VPN for Kodi!
If you read ahead, I'll be highlighting only the best and safest Kodi VPNs to use in 2023. We're all aware that each VPN provider in the industry claims to be the best. But, how do you believe that?
I'll be showing you how to choose a Kodi VPN, while highlighting the many features my top Kodi VPN choices possess. You're also going to need a little convincing when it comes to investing into a VPN app. For that, you're going to need to understand the importance of using one.
So, moving onwards, let me help you out with that? Okay? But first, here are the best Kodi VPN picks, chosen according to successful test results and other user experiences:
| | |
| --- | --- |
| ExpressVPN | All-rounder VPN with the best speeds for Kodi. |
| FastestVPN | Great budgeted VPN for Kodi, robust security, &unblocks international services |
| Surfshark | Budgeted VPN for Kodi, allowing unlimited device connections. |
| NordVPN | Kodi VPN with great security features and good speeds. |
| CyberGhost | Best Kodi VPN for online privacy unblocks US streaming services and add-ons. |
Kodi – What is a Kodi VPN?
Kodi is an open-source multi-streaming player. The app opens up a portal of numerous streaming services worldwide, which are cumulated together; provided by many users. It's a great platform to access a wide variety of movies, games, audio files, videos, and so much more! Even if the services aren't available, there are many add-ons like the Crew or Exodus that can be loaded on to it.
The best thing about Kodi is that it's compatible with a variety of operating systems or devices. Some of these include Smart TVs, Firestick, macOS, Android, Windows, Roku, and a lot more! With Kodi, you'll be able to access services like Netflix, Amazon Prime, Disney Plus, YouTube, and so much more!
Even though Kodi is a great multi-player, and even though it provides some of the greatest entertainment services, there are situations where you won't be able to access this great service. It's frustrating knowing that there are certain blocks or obstacles you have to bypass in order to use these services.
This is either because certain services that you're trying to access, might not be available on Kodi, or you live within a region that blocks international platforms, or access to the Kodi service itself.
However, to jump right to it, you can solve all these issue by using the best Kodi VPN; opening up access to numerous Kodi add-ons, Kodi builds, or unblocking Kodi within a geo-restricted region.
The best Kodi VPN in 2023
The fact is, there are many VPNs being advertised for this or that reason. This makes choosing the best VPN for Kodi so much more difficult! I've run a couple of tests, choosing only 5 providers that work with Kodi, and ones that will safely let you access add-ons for the service.
These are: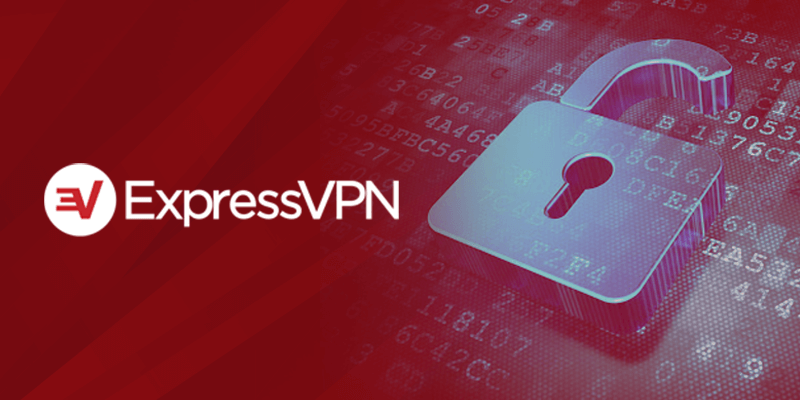 ExpressVPN is by far one of the best in the market; keeping its performance up-to-par even in 2023. Privacy won't be an issue since it keeps strict privacy and no-data logging policies. It has origin in the British Virgin Islands, which is a privacy-friendly region. So, accessing Kodi and third-party content will be care-free!
It has around 3000+ servers in 94 countries! That's pretty huge server coverage! This is the best for anyone trying to bypass blocks and get Kodiadd-ons or services that aren't available within the country. When put to the test, the speed results I rendered were great.
You wouldn't have a tough time accessing international or previously blocked platforms because ExpressVPN has managed to unblock some of the most in-demand add-ons available. Some of these include services from Netflix, BBC iPlayer, DAZN, and a lot more!
Don't worry about security, because ExpressVPN comes heavily packed in them. It operates on AES 256-bit encryption, has a Kill Switch in case your connection drops, has DNS servers, is leak protected, and has a split-tunneling feature.
Kodi is operable on a number of platforms or devices, which is why ExpressVPN is your best bet. It's compatible with Firestick, Windows, Android TV, macOS, Apple TV, PlayStation iOS, Linux, Xbox and others. You can connect this Kodi VPN to multiple devices at once, since ExpressVPN allows 5 simultaneous multi-device connections.
If you're a little skeptical about making a decision, why not try out the ExpressVPN free trial only to test out its performance? It also comes with a 30-day refund on top of each subscription package. So, if you're unhappy with the results you can easily ask for a refund!
The best ExpressVPN price is at $6.67/mo.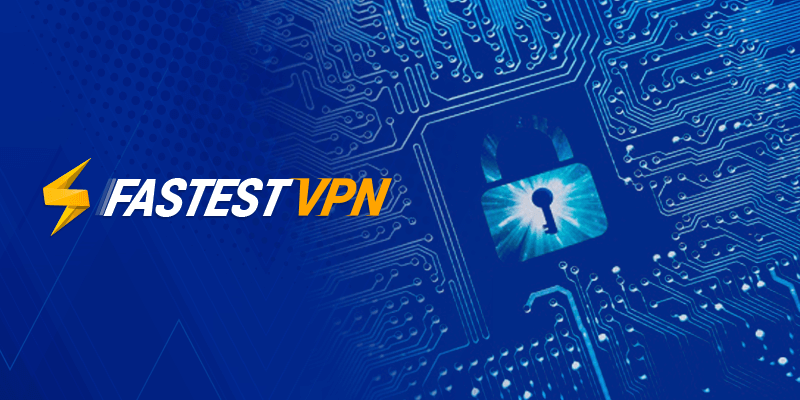 Second, on the list we have FastestVPN. This Cayman Island provider is known for having the best VPN privacy features. Using its app for Kodi will ensure you smooth and private access to multiple streaming apps/add-ons worldwide.
FastestVPN has a simple yet smart coverage of 350+ servers in 31+ countries, and has produced pretty decent speeds for 4k or HD streams. A few of the services that I managed to unblock during its testing included Netflix, Hulu, Amazon Prime, and a lot more. FastestVPN also comes with servers that are labeled for specific app/service downloads.
Coming to its security, FastestVPN is known for having both great privacy and security features. It runs on military-grade AES 256-bit encryption, has a Kill Switch, and one of the widest range of protocols, which is perfect for using with Kodi. Other advanced features include Smart Connect, Ad-blocking, anti-malware, DNS leak protection and much more.
Now, let's come to device compatibility. Kodi is only accessible on certain operating systems or platforms. Luckily, FastestVPN is compatible with numerous platforms. Some of these include Windows, Firestick TV, iOS, Apple TV, Android TV, Linux and more. It also allows you to make simultaneous connections up to 10 devices!
FastestVPN doesn't have a free trial and comes with a very limited 15-day refund. That according to me is the only downside to this one of a kind app! If you're interested in investing into FastestVPN as your Kodi VPN, then go for its budgeted rate of $0.83/mo.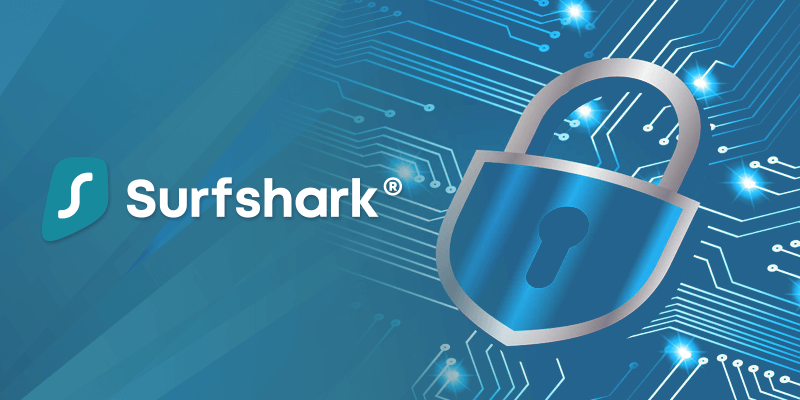 Another great option for a Kodi VPN is Surfshark. Just like ExpressVPN, it's among some of the more famous VPN choices. It of course fits the bill to be able to have such high ranking. Surfshark comes with pretty favorable privacy or no-data logging policies. This makes accessing add-ons or adding third party content to Kodi much safer to carry out.
The Surfshark app comes with around 1700+ zero-knowledge DNS servers in 64 countries worldwide. It has focused its server coverage pretty smartly; covering all the main regions in the world. This means if you're trying to access the more famous streaming services or apps for Kodi, you just have to connect to any of one its assigned servers for it.
Some of the services that Surfshark managed to unblock, when put under testing, were Amazon Video, Netflix, Hulu, Hotstar, and much more! And, not only did Surfshark manage to unblock it, but also delivered some pretty good speed results. It also provides unlimited bandwidth, so, you'll be able to binge for hours on end!
If we talk about reliability, Surfshark also hails from a privacy-friendly region in the British Virgin Islands. To add to that, it also comes with robust security features keeping your streaming experience a safe one. It operates using AES 256-GCM cipher,has a Kill Switch, is DNS and IP leak protected (I checked!), operates using OpenVPN protocols and more. It also added a new advanced feature called GPS Spoofing. So, even if you try to access an add-on from a restricted region, it'll add privacy to your activities.
Surfshark allows unlimited device connections and supports platforms that are compatible with Kodi. Some of these platforms include Firestick, iOS, Apple TV, Android TV, PS4, Windows, Linux, and a lot more!
Try giving the Surfshark speed and features a test drive using its 7-day free trial for Android and iOS smartphones. This will give you the feel of the app. Other than that, Surfshark comes with a 30-day refund on top of every subscription plan. You can use that for testing Kodi out on multiple supported devices!
You can get Surfshark using its best budgeted price of $1.99/mo.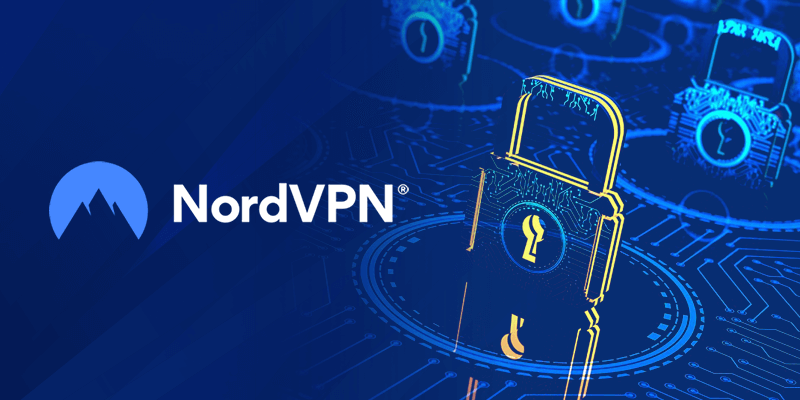 Next, we have another powerhouse provider called NordVPN, which sooner or later will make it to your list of best Kodi VPNs! It is located in Panama, one of the most privacy-friendly regions in the world. With that said, you'll be completely anonymized trying to binge on Kodi!
NordVPN is mainly recognized in the industry for its security features. The thing is, sure many VPNs can have the same security specs, but not all of them function the same in performance. This VPN provider has AES 256-bit encryption, and a Kill Switch. It also includes other advanced features like obfuscated servers, is DNS and IP leak protected, and uses SmartPlay technology to unblock services and much more!
It has around 5500+ servers in 59 countries, which produce pretty decent streaming speeds in HD quality. Now, combining its speed, servers and SmartPlay technology, just imagine the experience you'll have on Kodi!
A few of the services that NordVPN managed to unblock were Netflix, Disney Plus, Amazon Prime, Hulu, BBC iPlayer, Fox + and so much more.
NordVPN is also compatible with numerous operating systems and apps for Windows, Firestick, iOS, Android, Apple TV, PlayStation, other Smart TVs, etc. You can connect to the VPN to access Kodi and numerous add-ons, using multiple supported devices. This is because NordVPN also allows simultaneous device connections up-to 6 devices.
You can test NordVPN for yourself using its 7-day free trial for Android and iOS devices, or run it for a longer period using its 30-day refund policy!
If you're interested in investing into NordVPN for Kodi, then I'd suggest you to go for its best price of $3.49/mo.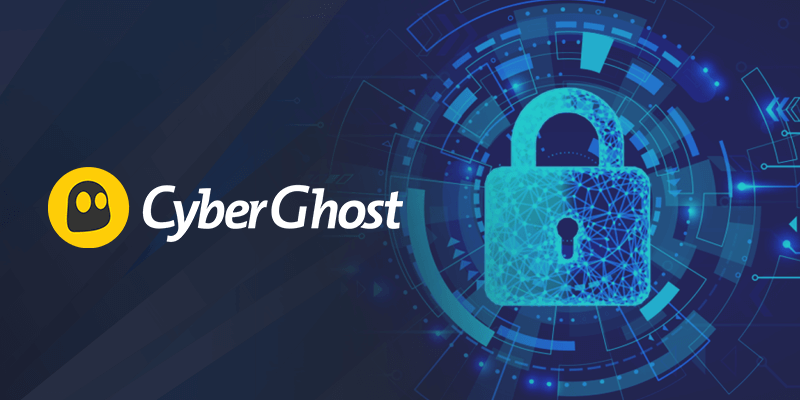 Last on the list we haveCyberGhost. Besides the many other perks that I'll mention below, I chose CyberGhost because of itsgreat privacy features. It is a Romanian provider, this means safe and anonymous access to all the best add-ons or apps for Kodi.
CyberGhost comes with a huge coverage of 6000+ servers spread across90 countries, with most of its servers based in the US. That means many users will have the opportunity to connect to the US servers because there's plenty to go around! A great distinction that sets CyberGhost apart from the rest is that it has separate server tabs for streaming and torrenting. This will make it easier for you to connect to the best server on Kodi.
When I tested the CyberGhost VPN out, I managed to pull off some great HD streaming speeds. This included best speeds for unblocking multiple services using unlimited bandwidth. Some of these platforms included the US Netflix, Disney Plus, Amazon Video, HBO Go, Fox News, and a lot more!
This Romanian provider is pretty secure when it comes to security backing. It runs on AES 256-bit encryption, and has a Kill Switch. There are other features too some of which include multiple protocols (OpenVPN, L2TP/IPsec, and PPTP), automated HTTPS and more!
CyberGhost is great for a Kodi VPN especially since you can run it on multiple operating systems. You can find the CyberGhost app on multiple supported devices or configure it manually on others. Some of these include macOS, Firestick, Android, Windows, Linux, Apple TV, iOS, and others. CyberGhost supports up to 7 simultaneous multi-device connections.
If you feel like giving it a test drive, CyberGhost comes with a short free trial for Android and iOS mobile devices and also comes with a 45-day refund for multiple platforms. In case you're planning on investing, I'd suggest you go for CyberGhost'sbest price of $2.75/mo. since it's the most affordable.
FAQs
Howdo you choose the best Kodi VPN?
I have one rule, always test and do your research before investing into any product. The same applies to choosing the best Kodi VPN. To settle for the best you have to see what they are providing, how well their performance is by testing it out on your own, and gather up results from other user experiences.
That's exactly how I chose the best VPN for Kodi on this list. However, I additionally looked for other aspects that are needed for Kodi. These include:
Good unblocking abilities
Strict privacy and no-data logging policies
Smart and wide server coverage
Great security features
Have to produce decent speed results and unlimited bandwidth
Good device compatibility according to Kodi compatible devices.
User-friendly apps
Decent price range
Free trial or refund policies
How do you setup a VPN for Kodi?
First begin with subscribing to any one of the Kodi VPNs mentioned above. I recommend using ExpressVPN since it's the best at the moment.
You provide an email ID, password and choose a package.
Then download and install the VPN on a Kodi supported device. It has to be compatible with both the VPN and Kodi.
Once downloaded, launch the app and sign into your account.
Then connect to a suitable server. If you're trying to access an app or add-on within the US, then connect to a US server for the best results.
Click to connect.
Just in case you're not sure whether your VPN connection has been established, you can check that out on your Kodi settings. Open the app, and in the settings, your IP address should be replaced with the one you're VPN provider assigned you to.
Why do you need the best VPN for Kodi?
As mentioned above, Kodi is an open-source media player, which is one of the best apps for streaming international content. However, not all of the Kodi content is available in every country and sometimes particular services that you might be trying to access aren't available on Kodi. So, to access all that and more, you'll have to use the best VPN for Kodi.
There are many reasons as to why you'd need a VPN for getting your hands on add-ons for Kodi. Some of these reasons are due to:
Firstly, if Kodi isn't available where you are, or you don't have access to certain add-ons, the best Kodi VPN can help with that. It will provide you with servers that are strong and capable of unblocking streaming services that are very difficult to get into.
A Kodi VPN will also provide you with the best speeds. Sometimes there are situations where your ISP (internet service provider) will actively throttle your speeds or bandwidth. A VPN won't help you increase the speeds, but will aid you in stabilizing it.
A good Kodi VPN comes with the best security. You're going to need one that'll protect you and your device when trying to access different Kodi add-ons. Downloading add-ons are the safest options. They sometimes come with copyright laws attached to them. A VPN will help privatize your connection throughout, keeping other malicious attacks at bay.
You'll need a VPN when on Kodi, mainly for privacy reasons. You wouldn't want your ISP or the government spying on your every online activity. A Kodi VPN can assist you in that aspect.
To conclude
It's settled then. You can binge on Kodi if you're satisfied with whatever content is already available on it. However, if there are certain third-party add-ons that you would like to add to the Kodi collection, make sure you use only the best VPN for Kodi. Downloading third-party content isn't safe nor allowed. We at FireTVsticks.co do not recommend the downloading of copyrighted material, but if you're going to proceed, it's best you stay anonymous with a VPN.