You can watch Disney Plus in the UK with a VPN, although Disney Plus is officially available in the UK but has a limited content library. A VPN will help you watch worldwide content on Disney Plus UK. 
Disney Plus was initially aimed at the US market but is now available worldwide. It has not yet been introduced in many countries but has been launched globally and is officially accessible in the UK.
In March 2020, Disney Plus was launched in the UK, offering a wide range of TV shows and movies from Marvel, Star Wars, and Disney's library. The UK version includes over 345 titles, including Star. However, you can enjoy an even wider selection by accessing the US version. If you're wondering how to do so, we've got you covered.
How to Watch US Disney Plus in the UK Simple Steps
You can follow these steps to watch US Disney Plus shows and movies in the UK:
Choose a reputable VPN service like Surfshark

and subscribe to it

Download the VPN app on your device and log in using your credentials.

Connect to a US server, preferably one located in New York.

Visit the Disney Plus website and sign up for a membership.

Log in to the Disney Plus website or app using your account details and enjoy watching your favorite Disney shows and movies in the UK.
Note: It is important to keep in mind that to subscribe to Disney Plus, you need to be in a region where the service is available or use a payment method from a region where it is accessible.
How to Watch Disney Plus UK Abroad? 
If you already have a Disney Plus account in the UK, follow these steps to access it from anywhere: 
Subscribe to Surfshark

Download and install the VPN app on your device.

Launch the VPN and connect to a UK server.

Open the Disney+ app or go to the website. Sign in to your account.

Stream Disney Plus UK content from abroad!
How Does a VPN Enable You to Watch UK Disney Plus in the USA? 
A VPN enables you to watch UK Disney Plus in the USA by masking your device's IP address and replacing it with an IP address from the UK.  This process is known as "geo-spoofing," and it tricks Disney Plus into thinking that you are accessing the service from within the UK.
When you connect to a VPN server in the UK, your internet traffic is encrypted and routed through the VPN server. The VPN server assigns a UK IP address to your device, and your actual IP address is hidden. 
This means that when you access the UK version of Disney Plus, the service sees your UK IP address and allows you to stream UK-specific content.
However, it is worth noting that streaming content from a different region than your own may violate Disney Plus's terms and conditions. Additionally, not all VPN services can bypass geo-restrictions, so it's important to choose a reputable VPN provider with a track record of unblocking geo-restricted content.
Best VPNs to Watch Disney Plus in 2023
Here are the best Disney Plus VPNs for 2023: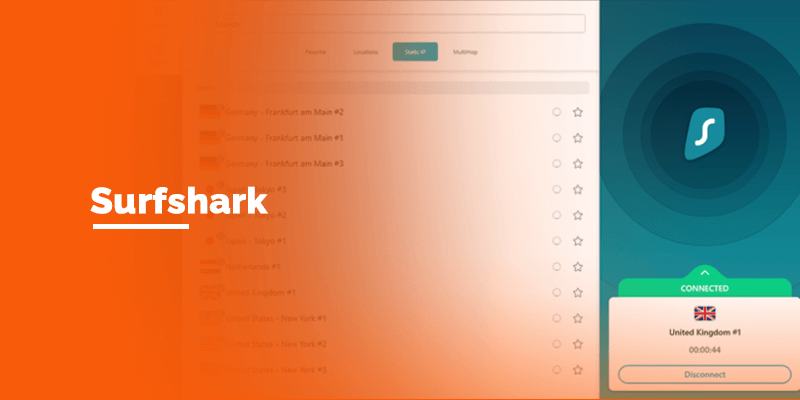 Surfshark has become a go-to option for many users with its impressive network of 3200+ servers located in 95+ countries, delivering top-notch privacy protocols and reliable VPN servers.
 The service easily unblocks popular streaming services. The latest privacy protocols, including Wireguard, IKEv2, and OpenVPN, are available for Surfshark users.
With Surfshark's industry-leading AES-256-Bit encryption, users can stream content securely and safely through any of its US servers. A 30-day money-back guarantee also ensures a risk-free VPN experience.
In addition to Disney+, Surfshark can also unblock other streaming services with US content catalogs, such as HBO Max, Amazon Prime, Hulu, and BBC iPlayer, among others, for users located in the UK.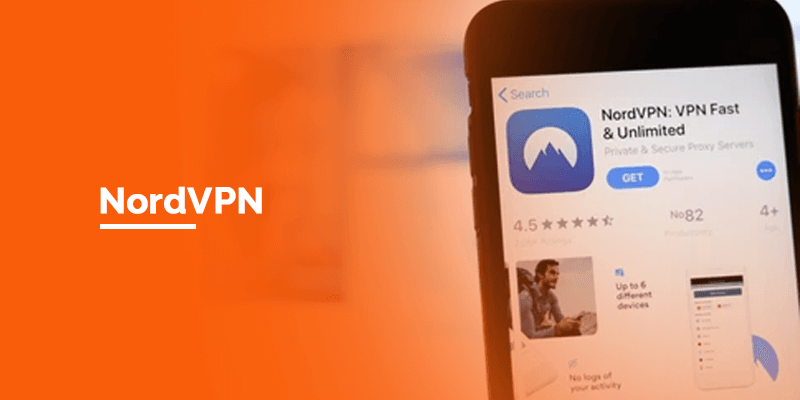 NordVPN offers the best features to unblock Disney+ from anywhere in the world. 
With a massive network of 5500+ VPN servers across 59 countries, NordVPN delivers blazing speeds. Users can connect to either its UK servers to access Disney Plus UK abroad or any of its 1970+ US servers to access the US version of Disney Plus in UK.
 Additionally, NordVPN unblocks and enables users to watch other popular streaming services like HBO Max, Netflix, BBC iPlayer, and Hulu, among others.
NordVPN offers multiple top-class privacy protocols, ensuring complete anonymity and unlimited internet freedom.
In situations where a Smart TV does not support VPN apps, or if a user is in a country with high restrictions, the Smart Play feature allows them to access content effortlessly.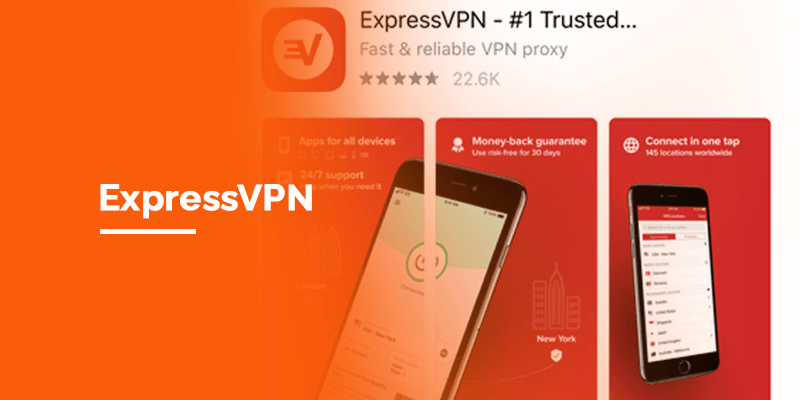 ExpressVPN operates over 3000 VPN servers in 94+ countries, providing top-notch privacy and security protocols. With their US servers, users can effortlessly unblock Disney Plus from anywhere in the world. ExpressVPN also offers a 30-day money-back guarantee, although it's unlikely that users will need it.
To ensure complete anonymity, ExpressVPN employs top-notch security features, a strict no-logs policy, and AES-256-Bit encryption to protect users' data. Additionally, users can use a MediaStreamer smart DNS proxy on their Smart TV to access streaming services. Although ExpressVPN may be slightly more expensive than other VPN providers, its features make it worth the investment.ExpressVPN not only unlocks Disney Plus but also other streaming services like HBO Max, Amazon Prime, Hulu, and Netflix, among others. Users can even install ExpressVPN on their Firestick to unblock and watch US Disney Plus from the UK with ease.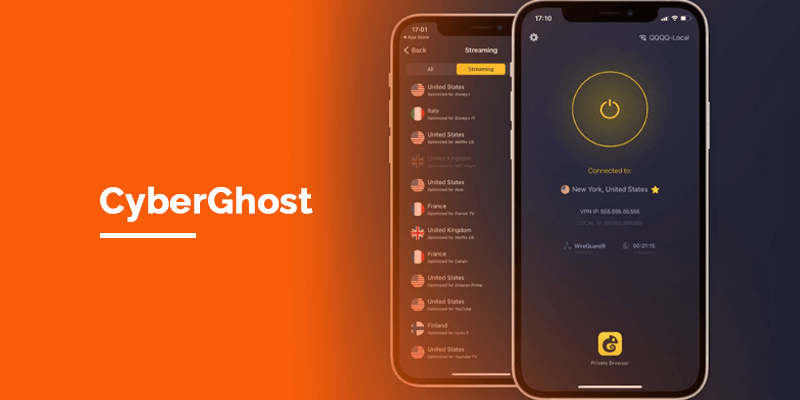 CyberGhost is a top-tier privacy-friendly VPN that reliably unblocks geo-locked streaming sites. The service boasts a massive network of 8000+ VPN servers across 91 locations, with a considerable number of dedicated servers in the USA.
Connecting to any of its UK servers guarantees seamless access to Disney+ UK without buffering or bandwidth throttling. CyberGhost is also known for its privacy-centric protocols, which have helped it stand out in the VPN industry.
Users can employ a dedicated IP to spoof their geo-location while enjoying streaming content. CyberGhost offers a free trial for Android and iOS devices. Furthermore, the service provides a 45-day money-back guarantee that users can leverage as a free trial on additional devices.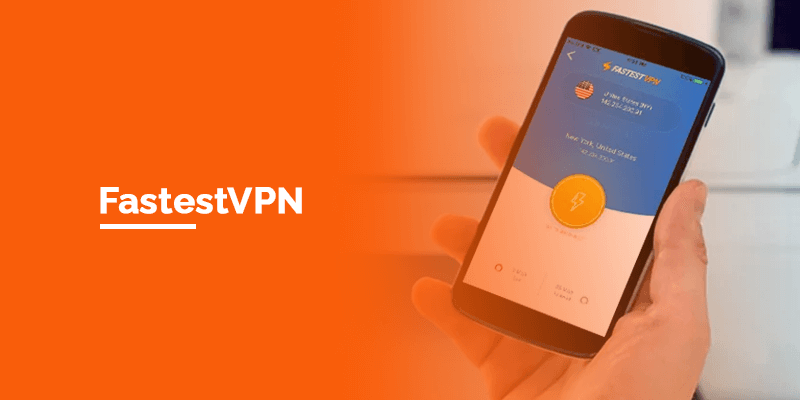 FastestVPN offers top-notch privacy features and affordable subscription plans. With a robust network of 550+ VPN servers across 52+ locations, FastestVPN is a reliable option for protecting your online privacy.
Based in the Cayman Islands, FastestVPN operates a strict no-logs policy to ensure user data is never compromised. The service provides dedicated servers to unblock and stream Disney+ in the UK effortlessly. 
We have tested FastestVPN's servers for connectivity to Disney+ in the UK and confirmed that they work seamlessly, even with the US servers.
Users can subscribe to FastestVPN and enjoy a risk-free trial with its 15-day money-back guarantee.
How to Choose the Best VPN for Disney Plus UK? 
When choosing the best VPN for Disney Plus UK, there are several factors to consider. Here are some key factors to keep in mind:
Server locations: The VPN should have servers in the UK to ensure a reliable connection to Disney Plus UK.

Streaming speed: The VPN should offer fast streaming speeds to avoid buffering and ensure smooth streaming of Disney Plus content.

Security and privacy: It is recommended to choose a VPN that offers strong security and privacy features, such as encryption, no-logs policy, and protection against DNS and WebRTC leaks.

Compatibility: A good VPN is one that is compatible with the device you plan to use for streaming Disney Plus UK. Moreover, your VPN should support multiple devices, including smartphones, smart TV, tablet, desktop, Xbox, Chromecast, and more.

Customer support: It is also important to get a VPN that has reliable customer support to assist you in case of any issues.

Price: The VPN should be reasonably priced and offer good value for money.
By considering these factors, you can choose the best VPN for Disney Plus UK that meets your needs and provides a secure and reliable streaming experience.
What is the Cost of Disney Plus UK in the US? 
The price of Disney Plus UK in the USA varies based on the subscription plan you choose. The monthly plan costs £7.99 per month, while the annual plan costs £79.99 per year. Opting for the annual plan saves you 16%, providing the service for 12 months at the cost of 10.
Can I Get Disney Plus UK Free Trial in the US? 
The Disney Plus free trial UK is no longer available in the USA; there are alternative methods to access Disney Plus for free. 
One way is to opt for the most economical subscription plan. Additionally, Disney Plus offers gift cards that can be used to gift a Disney Plus subscription to loved ones or for personal use.
 Discounts are also available during special events such as Disney Plus Day or when opting for the Disney Plus Bundle, which includes ESPN+ and Hulu in the USA. A reliable VPN like Surfshark can be used to access this bundle from outside the USA.
How to Sign Up for Disney Plus?
Accessing Disney+ through a VPN is not enough to start watching content if you haven't signed up for the platform already. 
To be able to watch, you must have a payment method associated with an address where Disney+ is available.
If you are in a country where Disney+ is not available, and you want to subscribe to the service, you will need to do so from your home country.
To sign up for Disney+ without a foreign payment method, follow these steps:
1. Sign Up for Disney Plus UK on Android Phone 
If you do not have a foreign payment method, you can still sign up for Disney Plus on your Android device. Here's how:
Subscribe to Surfshark.

Connect to a USA server. We recommend using the New York server.

On your Android device, go to the Google Play Store and create a new account (but do not sign in yet).

Purchase a Google Play Disney Plus Gift Card UK from a reputable site like Amazon.

You will receive the Gift Card in your email, which you can redeem in your Play Store by clicking on the link provided in the email.

Now, go to your Android device's "Settings" > tap on "Account" > select "Add Account" and add the new Google Account.

Open the Google Play Store and log in with your new account.

Search for the Disney Plus app and download it.

Open the Disney+ app and select the "Sign-up" option. Choose the payment option with your "Google Account".

Close the Disney+ app, reopen it, and sign in to your account using your Disney Plus login UK credentials to start streaming.
By following these steps, you can sign up for Disney Plus and start streaming your favorite content without a foreign payment method.
2. Sign Up for Disney Plus UK on iPhone 
You can also sign up for Disney + on your iOS devices. Here's how:
Subscribe to a Disney Plus VPN iPhone service such as Surfshark.

Connect to a USA server. We recommend using the New York server.

On your iOS device, go to "Settings" > tap on your Apple ID > Media & Purchases > click "View Account" and sign in.

Change the country/region to the United States, save the changes, and agree to the Terms and Conditions.

Purchase an American iTunes Gift Card that has enough US dollars to cover the subscription cost.

When you receive the redeemed code in your email, click on the link to redeem the gift card.

Download the Disney+ app from the Apple App Store.

Open the Disney+ app and sign up for a subscription using your Apple ID.

Open the Disney Plus sign-in page, log in to your account and start watching your favorite TV shows from anywhere.
Note that you can cancel your Disney Plus subscription at any time without incurring extra fees.
What Does Disney Plus UK Offer?
Disney Plus in the UK has six content hubs, namely: 
 Disney

Marvel

 Pixar

National Geographic

Star Wars

 Star
 By subscribing to Disney Plus, you can access a range of TV shows and movies produced by Disney on various devices, just like Netflix, Amazon Prime Video, and NOW. Exclusive original content can only be found on Disney Plus, including the latest Star Wars series and upcoming movies such as The Mandalorian, which releases a new episode weekly.
What Is Star on Disney Plus UK? 
Star is a new content hub that was added to Disney Plus in the UK in February 2021. It offers a wide range of TV shows and movies from Disney's subsidiaries, such as ABC, FX, Freeform, Searchlight, and 20th Century Studios, as well as original productions created exclusively for Star.
 Some of the titles available on Star include popular TV shows like Grey's Anatomy, 24, and Scandal, as well as movies like Deadpool 2, The Grand Budapest Hotel, and The Shape of Water. To access Star content on Disney Plus UK, you'll need to have a subscription to the service.
What Is New to Disney Plus UK in 2023?
Here's everything that is coming on Disney Plus in May 2023: 
A Small Light (2 episodes) – 2nd May 2023

Eureka! (S1, 6 episodes)- 3rd May 2023

Ed Sheeran: The Sum of It All – Premiere – All Episodes Streaming

Star Wars: Visions – Volume 2 Premiere – All Episodes Streaming- 4 May 2023

Star Wars: Young Jedi Adventures – Premiere – Episodes 1 – 7 Streaming

Charles: In His Own Words- 5 May 2023

Entrelazados Live! – Premiere

A Small Light (S1, 2 episodes)- 9 May 2023

Life Below Zero (S20)- 10 May 2023

Secrets of the Zoo: Tampa (S4)

The Muppets Mayhem – Premiere – All Episodes Streaming

Crater – Premiere- 12 May 2023

A Small Light (S1, 2 episodes)- 16 May 2023

Critter Fixers: Country Vets (S5)- 17 May 2023

Saturdays (S1, 4 episodes)

A Small Light (S1, 2 episodes)- 23 May 2023

Kiff (S1, 4 episodes)- 24 May 2023

Spidey and His Amazing Friends (S2, 5 episodes

American Born Chinese – Premiere – All Episodes Streaming

Chip 'n' Dale: Park Life – Season 2 Premiere – Episodes 1 – 6 Streaming

Wild Life- 26 May 2023

Firebuds (S1, 6 episodes)- 31 May 2023
Can I Watch Other Countries Disney Plus Libraries with a VPN? 
Yes, you can potentially access other countries' Dinsey Plus libraries with a VPN, including Disney Plus UAE, Singapore, Romania, Philippines, Ireland, Thailand, France, and more. 
Why Is Disney Plus Not Working with a VPN?
Disney Plus may not work with a VPN due to the platform's anti-VPN measures. These measures are designed to prevent users from accessing content that is not available in their region.
Disney Plus uses various methods to detect and block VPNs; when a VPN is detected, Disney Plus may prevent access to its content or display an error message.
To avoid this issue, you can try using a reputable VPN service that regularly updates its servers and uses advanced encryption methods. 
You can also try connecting to a different server location, as some servers may be more likely to work with Disney Plus than others.
Best Disney+UK Movies 2023
Lightyear

If These Walls Could Sing

Prey

How I Met Your Mother

Moana

The Territory

The Manu

Chasing Waves

Diary Of A Wimpy Kid – Rodrick Rules

"Pentatonix: Around the World for the Holidays"
Best Disney+ UK TV Shows in 2023
Reservation Dogs

Modern Family

She-Hulk

Fearless: The Inside Story of AFLW

I Am Groot

Willow

Big Sky

The Resident

Criminal Minds

Our Only Chance
Is Disney Plus UK Different from Disney+ US?
Even though Disney Plus is one streaming service, it offers different content libraries, just like other streaming platforms; Netflix. The difference is that Disney Plus US has more movies and TV shows to offer, with new content rolling out. You won't have access to the same movies in the Disney Plus UK library. Its streaming content is the main difference.
FAQS- Disney Plus in the UK
How to watch Disney Plus on my TV in the UK?
You can easily watch Disney Plus on your TV in the UK. First, make it certain that your TV has an established internet connection. Sign-up for the Disney Plus app and go to the Homescreen. Move your remote to the app's icon and enter Disney Plus in the search bar. Now, select Disney Plus and add it to the home. After getting done rightly with the download and installation of the app on your TV, you can launch the app and start watching Disney Plus on your TV in the UK. 
Does Disney Plus work in the UK?
Yes, Disney Plus works in the UK. On the contrary, you need a robust VPN to access the whole library of Disney Plus, including the most desirable Disney Plus USA shows to watch.  
What devices can I use to watch Disney Plus in UK?
You can watch Disney Plus in the UK with several devices that are compatible with Disney Plus. These devices include Google Chromecast, Smart TVs, Roku, Kodi, Windows, Android, iOS, Apple TV, tablets, and most Apple Devices. This must be noted that Nintendo doesnt support Disney Plus. 
How do I watch US Disney Plus in UK?
You can watch US Disney Plus in UK with a quality VPN. All you need to do is get a VPN subscription, download the VPN app and login with your user credentials. After that, go to the locations and servers and connect to a US server. Now, you can open your Disney Plus app and start streaming Disney Plus in UK. Other than that, if you want just Disney Plus UK within the United Kingdom, you can easily access it without a VPN since that library is now available there.
Bottom Line
And that's a wrap! Now you are acquainted with all the terms and conditions on how to watch Disney Plus in the UK.
Media fans love Disney all around the globe, but unfortunately, it is geo-restricted in multiple regions because of the content copyright laws and content distribution policies. Despite the fact that Disney Plus is geo-fenced outside the USA, you can peacefully have appealing streaming with Surfshark.
Surfshark believes in providing you with the best versions of privacy, security, anonymity, and access to geographically blocked content. Plus, if you're already using a VPN and Disney Plus is not working, there are a few things you can do to fix it.
All-in-all, access Disney Plus with Surfshark in the UK and have a joyous binge experience!