Disney Plus is the media home of Disney, Marvel, Star Wars, Pixar, and more. The USA-based paid media streaming service is solely dedicated to an unprecedented arsenal of the world's most-demanded media shows, movies, TV series, cartoons and animated movies. So, for instance, if you'd like to watch Disney Plus in UK, there are chances you won't get access. Disney+ is a geo-restricted streaming service and to access it in the UK, you will need a VPN to give you a US IP address. This guide will show you how to get started.
Table of Contents
Is Disney+ available in the UK? How do you watch Disney Plus in UK? Can you create your Disney+ account in the UK? This guide will highlight all that there is to know on how to get Disney Plus in the UK or Disney+ UK from abroad.
Is Disney Plus available in the UK?
Yes, Disney Plus was launched in the UK back in 2020. However the content library is different in both Disney US and UK. The kind of movies and films in the UK Disney library are not the same as the US one and are quite limited in comparison.
For instance, you'll find access to Frozen 2 and onward in the US library, but there is no release of them in the UK library. So, even though you can now watch Disney Plus UK in the United Kingdom, you will need access to a VPN to access the US one.
The tutorials below highlight how to watch US Disney Plus in UK, and also how to access Disney+ UK outside the UK. What you want more, depends entirely on you, but we thought we'd cover both.
How to Watch Disney Plus in UK with the Best VPN – Quick Steps
To access Disney Plus USA, while you are geographically located in the UK, you will need to change your IP address with the best VPN for it. Currently, there are 5 VPNs to watch Disney Plus in the UK, but for this tutorial, we've highlighted just one; ExpressVPN comes highly recommended. Here's how to get started:
Subscribe to ExpressVPN.
Download and install the ExpressVPN app on your device.
Launch the VPN and connect to a USA server.
Open the Disney+ app or go to the website. Sign in to your account.
Stream Disney Plus USA content while in the UK!
Other than ExpressVPN, there are other VPNs that are the best for USA, which means you get access to a US IP address. We've discussed them ahead. Now, if you're planning on accessing just Disney+ UK library from outside the country, take a look at the tutorial below.
How to get Disney+ UK from Abroad
Again, to access your Disney Plus UK account from abroad, you will need to change your IP address to a UK one. A VPN can help with that. Here's how to get started:
Subscribe to ExpressVPN.
Download and install the ExpressVPN app on your device.
Launch the VPN and connect to a UK server.
Open the Disney+ app or go to the website. Sign in to your account.
Stream Disney Plus UK content from abroad!
What is Disney Plus? What's Good about the service?
Disney Plus is a US- based media streaming service powered by Walt Disney production. It provides multiple forms of media content with high-definition, diverse genres and production designs. It combines streaming content from Pixar, Marvel, Nat Geo, Disney, and much more.
Among all other streaming services like Netflix, Hulu, BBC iPlayer, and Amazon Prime, Disney Plus outweighs the media content because of its next-level productions. With its impressive portfolio of media shows and movies, Disney Plus has been capturing the heart of the fans for the last four years.
If you are among those who cannot resist watching episodes of "The Mandalorian," or Mary Poppins, then you must learn how to get a Disney Plus subscription.
The top media service is dedicated to producing and providing films, TV series, and a magnetic mount of prodigious unique media that has no comparison.
Disney Plus is a hub for diverse media, launched in 2019 in the United States. The top media producing service is accessible in select regions, which the USA, Canada, North America, Netherlands, Australia, Puerto Rico, and New Zealand are included.
The great news is Disney Plus is now available in the UK, and media lovers can cherish their binge-stream of unlimited shows that never get outdated. We've covered how to watch Disney Plus in UK, now take a look below to see how to sign up for Disney Plus in the UK.
How to Sign-Up for Disney Plus in UK
Now that you have got along with the essential information about Disney Plus, you just need to follow these mandatory guidelines to sign-up for Disney Plus in the UK. Signing up for Disney Plus to create an account is not a task that comes with the hassle, so relax and read the mentioned below steps to get acquainted. To begin, you need to:
Subscribe to ExpressVPN.
Download and install the VPN on your device.
Launch the VPN, sign in and connect to a US server.
Now, launch the Disney Plus website on your browser.
Create an account. To sign up, provide an existing email address.
Select a monthly/annual subscription plan.
Confirm your account by following the onscreen instructions.
Download and install the Disney Plus app on your device.
Sign into your Disney Plus account.
Why Do You Need a VPN to Watch Disney Plus in UK
VPNs (Virtual Private Network) are safety tools that shield your regular internet activities with next-level privacy and security protocols. Connecting a VPN establishes a protected privacy layer on the internet and routes your data through encrypted tunnels that are safe from the inquisitive ISPs and five-eyes alliance.
Fortunately, Disney Plus has launched its premium services in the United Kingdom, and people residing in the UK enthusiastically signing-up and accessing the Disney Plus app effortlessly. But do you know that still, you are deprived of launching the Disney Plus USA app while you are outside USA territories? That is why its recommended to use a VPN to watch Disney+.
It's a fact that the US Disney Plus library holds an unlimited number of media shows and enticing media content that hooked the users. Thats why people are crazy fans of the Disney Plus USA.
However, no matter whether you live in the UK or traveling to enjoy a voyage outside the United States, a robust VPN can always unblock Disney Plus USA for you despite of your geo-location. For this purpose, we recommend ExpressVPN, which is reliable and has great connectivity servers all around the globe.
Plus, with the VPN, you can access Disney Plus on a number of supported devices; Roku, Firestick, Apple TV, and can even be accessed on Kodi. Additionally, you can even use the VPN to get a Disney Plus free trial.
Read More: How to Watch Disney plus in Malaysia
How Much Does Disney Plus Cost in the UK?
Disney Plus UK comes with a monthly and annual subscription package which includes £7.99 monthly and £79.90 for the year. Disney Plus UK subscription plans are customer-friendly and allow you to stream four screens simultaneously.
You can go for an uncountable download of your favorite shows to binge-watch offline. It allows a maximum of 10 recommended devices for downloading ease.
Besides, since it offers four screens to watch at a time, there is no need to stress over the old days of streaming one device with family and watching that old Charlie and the Chocolate factory for the hundredth time. What else can a Disney lover ask for?
What Does Disney Plus UK Offer?
Disney Plus is accessible to UK residents now, and people are going head over heels to sign-up for the top-admirable streaming service. Since there is a content collection to choose from and the library will increase in the future, people are waiting to get their hands on the available content on Disney Plus UK.
Disney Plus UK recently has a repository of 500 above movies, 350 Television shows, and 26 Disney original exclusives. You might have planned to jump on a mouse house train, but then you must read the instructions below to get acquainted.
However, if you're looking for more content to stream on the US Disney Plus library, a VPN is the best solution for it. By changing your IP address to a US one, you will be able to watch US Disney Plus in the UK.
What are the Best Shows on Disney Plus
There is a collection of entertaining media shows, epic documentaries, blockbuster movies, and captivating anime on Disney Plus. Here is the list of top ten Disney Plus movies and Shows that can intrigue till the ending!
Popular Disney Plus Shows
Moon Knight
The Punisher
The Mandalorian
The World According to Jeff Goldblum
Diary of a Future President
Jessica Jones
Daredevil
The Book of Boba Fett
Star Wars Visions
Doogie Kamealoha, M.D
Loki
The Muppet Show
Popular Disney Plus Movies
Ratatouille
More than Robots
Pirates of the Caribbean
Avengers
The Little Mermaid
Snow White and the Seven Dwarfs
Finding Nemo
The Nightmare Before Christmas
Guardians of the Galaxy
Iron Man
Frozen Two
Avatar
Popular Disney Plus Documentaries
Free Solo
African Cats
Diana: In Her Own Words
Paris to Pittsburgh
Apollo: Missions to the Moon
Titanic: 20 Years Later
Empire of Dreams
The Imagineering Story
Before the Flood
The Pixar Story
Olivia Rodrigo: Driving Home 2 You
Fauci
What's Unique on Disney Plus
Disney Plus is the media home for everything that a media lover wants to pave-binge. It includes all of the admirable media shows and exclusive media content that Disney Plus creates.
There is a variety of unlimited drool-worthy content on Disney Plus that a media fan cannot resist missing at any cost. Among those mesmerizing content on top of the list are Marvel adventures, Star Wars, Avengers, End game, etc.
Jessica Jones, Daredevil, Snowdrop, and The Book of Boba Fett are the most appealing shows to watch with Disney Plus's spectacular media repertoire.
In the popular animated movies section, Disney plus offers your absolute favorite 101 Dalmatians with the adorable storyline of Dalmatians Pongo and Perdita, where they find a litter of fifteen cute puppies.
Moreover, there is Snow White and the Seven Dwarfs, The Little Mermaid, Cinderella, Pinocchio, Lady, the Tramp, The Aristocats, Oliver and Company, and much more.
Best VPN to Watch Disney Plus in UK
You need to connect to a premium VPN to watch Disney Plus in the UK. Since Disney is geo-blocked and requires robust VPNs to unblock the Disney Plus USA library. Here you can find this list of best VPNs that are great with encryption, privacy, security, and other quality features. However, before jumping to the other providers, here's why ExpressVPN is the best VPN to watch Disney Plus in UK or Disney UK in other countries: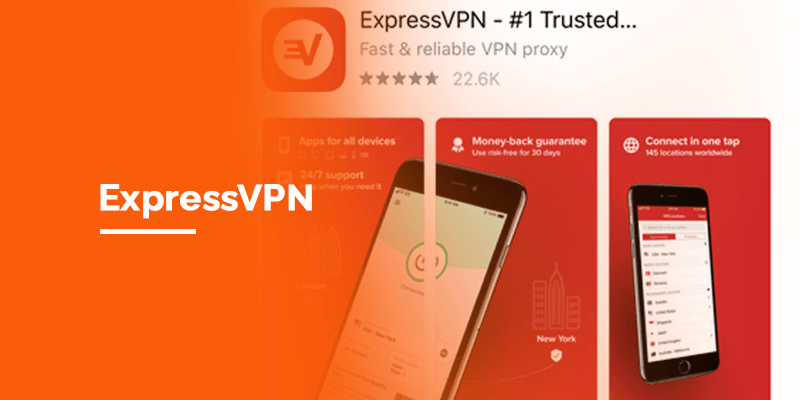 It is a recommended VPN to watch Disney Plus in UK. ExpressVPN has above 3000+ servers in 94 countries. It is renowned for its strong encryption, useful features like split tunneling, industry-leading AES 256-Bit encryption, and IP spoofing. Connecting ExpressVPN, you can bypass every regional content block and ISP throttling. Moreover, you could always test the VPN using its 30-day money-back guarantee; you can comfortably continue with a premium subscription plan if you like the service. This makes it a great choice to watch Disney Plus in the UK and any country, along with other streaming services.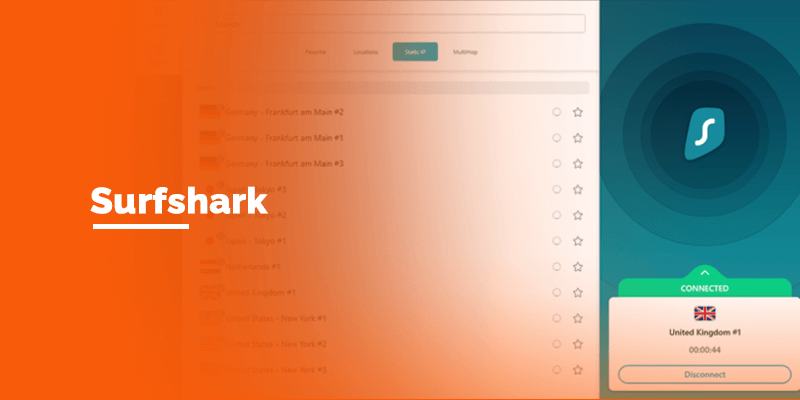 Surfshark is a popular quality VPN that excels in privacy features. Providing customers with 3200+ servers in 65 countries. Surfshark offers numerous highlighting features that are a must-have for VPN users. With military-grade AES-256-Bit encryption and strong connectivity servers, Surfshark addresses all geographically blocked content issues.
It has a wide range of USA servers that provide enough access to geo-fenced streaming services like BBC iPlayer,  Hulu, HBO Max, and Disney Plus in the UK. Additionally, having a Surfshark subscription comes with unlimited device connections along with a 30-day money-back guarantee.
You can get your hands on this tempting offer and take advantage of this refund period to sign up and test Disney Plus UK with Surfshark's best security features, including DNS Leak protection, kill-switch, and strict no-log policy, and much more.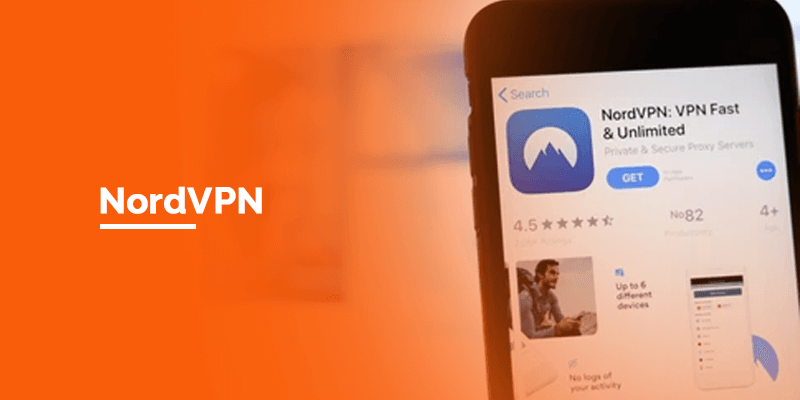 Who doesn't want all of their virtual data to stay wrapped in an encrypted tunnel whenever using the internet? NordVPN is the best privacy-friendly VPN with spectacular VPN characteristics. It has numerous worth having features, including obfuscated servers, malware protection, strict no-log policy, IP masking and a list of premium VPN features.
NordVPN is capable of unblocking geo-blocked content  around the globe. Among its list of 5500+ servers in 60 countries, around 1970+ servers are located in the US. You can connect to any one of a server to watch Disney Plus in UK. You can even use the VPN to access other streaming services like Hulu, Amazon Prime or more, other than just Disney+.
To have an in-depth analysis, you might want to test the VPN with your desired streaming services? Furthermore, NordVPN comes with a 30-day money-back guarantee that you can use instead and get a subscription if you would find all the VPN protocols according to your demands.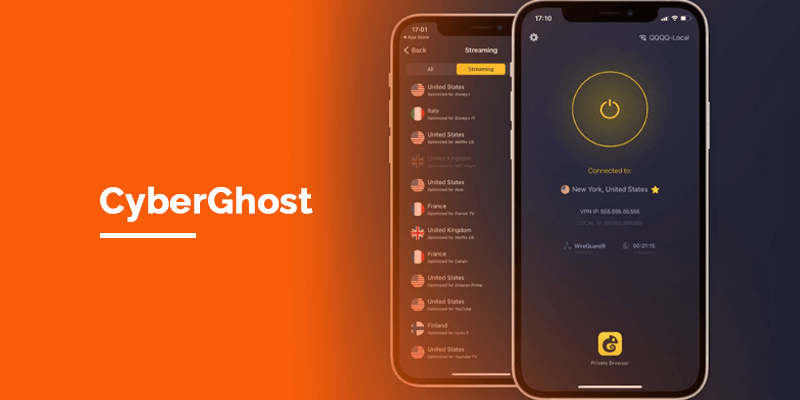 CyberGhost is the industry-leading VPN that comes with 8000+ VPN servers in 114 locations with perfect connectivity. It spoofs your IP address and provides you an alternative IP that tricks the media streaming sites; you are accessing the site within their consented premises.
Using CyberGhost, you can avail yourself a security suite for Windows, Password Manager, and Private Browser. Besides, CyberGhost is reliable for circumventing geo-restrictions of geographically blocked media sites without any threats of data-retention laws and ISP throttling.
Plus, it makes things easier to stream Disney Plus in the UK using multiple supported devices.
You can access Disney Plus the USA and Disney Plus UK from anywhere in the world with CyberGhost. Providing its users the best quality features like a no-logs policy, it takes care of data privacy to every extent, from your browsing history to DNS queries.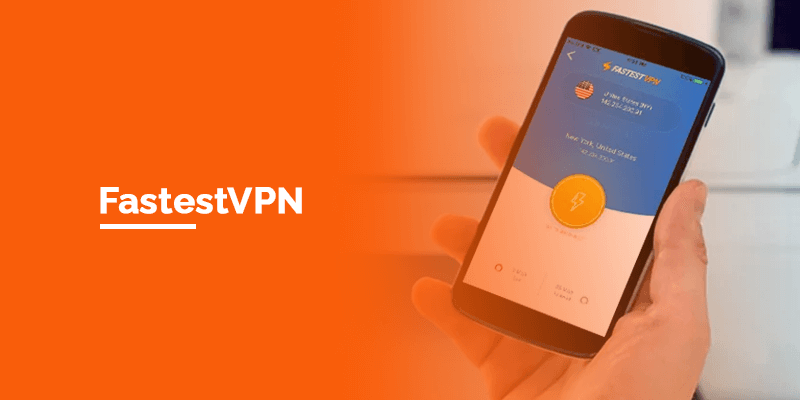 In the long search for a reliable VPN that protects your privacy and internet security, FastestVPN arrives with great features that stand out. It is recently operating 550+ VPN servers in 40+ locations with strong VPN protocols. FastestVPN is compatible to connect with several media streaming applications that are geo-restricted to access outside the assigned locations.
Unique in its ability of many gleaming VPN services, it has best encryption that securely routes your data to prevent it from the prying eyes of the ISPs and third-party government agencies.
With its unlimited VPN server switching, you can fluctuate to any of the VPN servers of your choice anytime. Additionally, as best as it is in regards of security and encryption, this is the most affordable VPN in the market. You opt for the risk-free VPN test by having a one-month subscription or go for the lifetime plan.
Is Disney Plus UK Different from Disney+ US?
Even though Disney Plus is one streaming service, it offers different content libraries, just like other streaming platforms; Netflix. The difference is that Disney Plus US has more movies and TV shows to offer, with new content rolling out. You won't have access to the same movies in the Disney Plus UK library. Its streaming content is the main difference.
How to watch Disney Plus on my TV in the UK?
You can easily watch Disney Plus on your TV in the UK. First, make it certain that your TV has an established internet connection. Sign-up for the Disney Plus app and go to the Homescreen. Move your remote to the app's icon and enter Disney Plus in the search bar. Now, select Disney Plus and add it to the home. After getting done rightly with the download and installation of the app on your TV, you can launch the app and start watching Disney Plus on your TV in the UK. 
Does Disney Plus work in the UK?
Yes, Disney Plus works in the UK. On the contrary, you need a robust VPN to access the whole library of Disney Plus, including the most desirable Disney Plus USA shows to watch.  
What devices can I use to watch Disney Plus in UK?
You can watch Disney Plus in the UK with several devices that are compatible with Disney Plus. These devices include Google Chromecast, Smart TVs, Roku, Kodi, Windows, Android, iOS, Apple TV, tablets, and most Apple Devices. This must be noted that Nintendo doesnt support Disney Plus. 
How do I watch US Disney Plus in UK?
You can watch US Disney Plus in UK with a quality VPN. All you need to do is get a VPN subscription, download the VPN app and login with your user credentials. After that, go to the locations and servers and connect to a US server. Now, you can open your Disney Plus app and start streaming Disney Plus in UK. Other than that, if you want just Disney Plus UK within the United Kingdom, you can easily access it without a VPN since that library is now available there.
Bottom Line
And that's a wrap! Now you are acquainted with all the terms and conditions on how to watch Disney Plus in UK.
Media fans love Disney all around the globe, but unfortunately, it is geo-restricted in multiple regions because of the content copyright laws and content distribution policies. Despite the fact that Disney Plus is geo-fenced outside USA, you can peacefully have appealing streaming with ExpressVPN.
ExpressVPN believes in providing you the best versions of privacy, security, anonymity, and access to geographically blocked content. Plus, if you're already using a VPN and Disney Plus is not working, there are a few things you can do to fix it.
All-in-all, access Disney Plus with ExpressVPN in the UK and have a joyous binge experience!