Ready to learn how to jailbreak Roku? This detailed guide will show you how! Let's get started!
Attention Viewers! Jailbreaking Roku with a secure connection is now possible. Surfhsark the best VPN for Roku gives you the best servers for anonimity to maintain and prevent from cyber threats. Moreover, it also assists while streaming unblocking geo-restricted content to stream seamlessly and provide online security.
What is Jailbreaking?
Jailbreaking is best for cord-cutters. It is a process allowing you to remove restrictions imposed by the creator of the device. Through jailbreaking, users can access or rather unblock apps that aren't readily available – allowing you to install them. However, bear in mind we're not actually "jailbreaking Roku" because that would mean to install refashioned firmware. It's just a term that most cord-cutters use when they want to sideload unauthorized software on Firestick.
So, can you jailbreak Roku?
Not quite. You cannot jailbreak Roku device because you cannot sideload any software onto it. There are other methods that you can use for it, but for now, we'll only use jailbreaking roku as its unliteral term.
"Jailbreaking Roku" vs. Firestick
If you're not familiar with Roku, and are here only for informational purposes, Roku today is one of the more popular streaming devices other than Firestck. It offers users a huge library of content, ranging from Movies, TV Shows, Live TV, and much more.
However, if we were to compare Roku with Firestick as the two most popular streaming devices, we'd have to go with Amazon Firestick. This is mostly because many apps for Firestick can directly be found on the Amazon store – the same does not apply to Roku. Get to know more about both in our recent blog Roku vs Firestick.
For this reason, to add apps on Roku and access numerous content, you're going to need to jailbreak Roku TV. Jailbreaking Roku gives you the freedom to transform this device to more than it already offers – making it customizable.
Kodi is also one of the most popular open-source players that users usually install on Firestick. However, the process is different when installing Kodi on Roku.
Similarly, jailbreaking Roku is not the same as jailbreaking Firestick using the sideloading method. It's quite different from it. There are a couple of ways for you to jailbreak Roku, which do branch out from the traditional ways.
How to Jailbreak Roku Using 4 Methods
There are 4 ways for you to Jailbreak Roku:
Jailbreak Roku using Plex
How to "jailbreak Roku" via Screen mirroring method using PC
Cast your screen on Roku
Using the "Play on Roku" mobile app feature
Jailbreak Roku using Plex
Launch Roku and click on the "Home" button.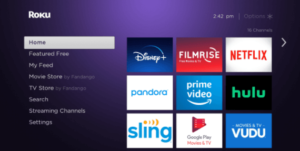 Scroll down the menu, and click on "Search."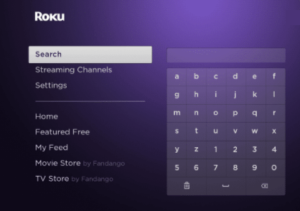 Type "Plex" in the search bar.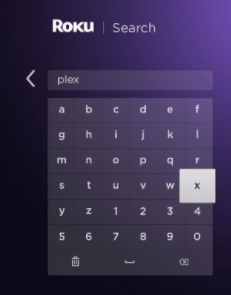 From the list above, choose "Plex-Stream Free Movies & TV."
Click on "Add channel" and wait for the Plex channel to install.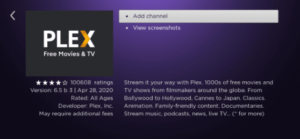 Once installed, click on "OK."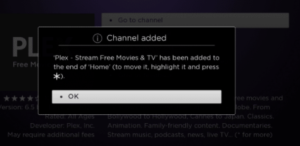 Find the Plex channel on Roku and hover over it. Click on "Options."
From the list, click on "Move channel."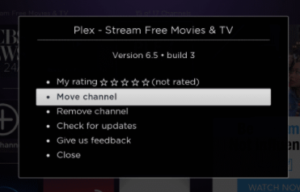 You can now move the Plex channel to the front of the apps list on Roku.
Click on it to launch.
When you see the Plex home screen, click on "Sign In."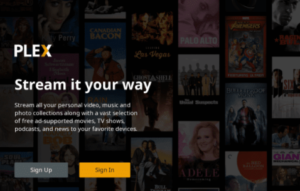 You should now receive an activation code. Note it down.
Launch your browser and enter in the activation code.
Click on "Link."
You should now see the message that says "Account Linked."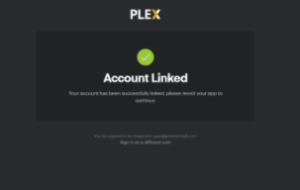 Go back to the Plex app on your Roku and choose any server. Click on "Continue."
Toggle with the settings and "customize your navigation" settings according to what you want.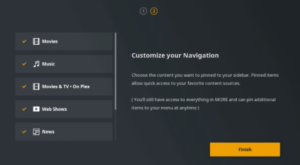 Click on "Finish."
Choose a Plex media server.
Now, click on "Movies" to find available content.
That's all! You can now watch and add content to your Roku using the Plex app!
How to "jailbreak Roku" via Screen mirroring method using PC
Launch your Roku device.
Go to "Settings" and then to "System."
Click on "Screen mirroring" from the menu.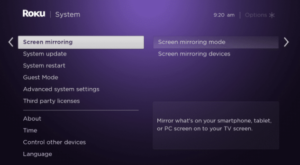 Select "Screen mirroring mode" and choose "Prompt" on the right-side of it.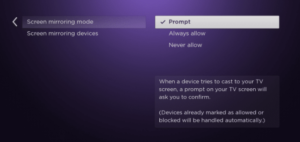 Now, on your PC, click on "Settings" and then on "Devices."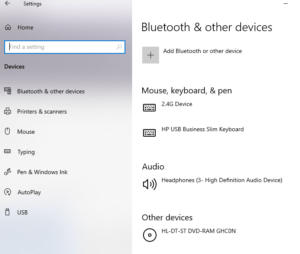 Click on "Add Bluetooth or other device."
Select "Wireless display or dock."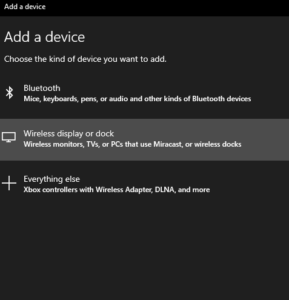 Click on "Roku Streaming Stick+" or another depending on what you named your device.

Click on "Done" when connected.
Go back to your Roku screen, and click on "Allow" when prompted.

Cast your screen on Roku
For this method, you will need to launch either your mobile or tablet screen to your Roku device. To do that, both your Roku TV and your casting device need to be connected to the same Wi-Fi network. However, there is one drawback. To do this, you must install the app for the content you need on your Roku and casting device. Without it, this method might not work.
Let's get started:
Download the app you need on both the casting device and Roku TV.
Go to the Roku homepage and click on the "Search" bar
Type in the name of the app that you require. It can be anything, like Netflix, YouTube, Vimeo etc. I've used Netflix.
Select "Netflix" from the search menu.
Click on "Add channel."
Enable the casting option on your device.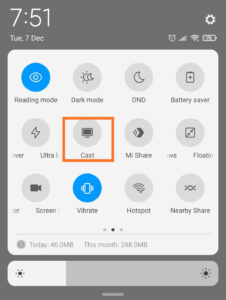 Load any of the Netflix movies or TV shows on your casting device (mobile or PC, tablet, etc.)
Click on the casting screen and play the movie. When it overlays, click on "Cast," which is usually on the top-right of the screen.
On your casting device, choose "Roku Streaming Stick+" or other, depending on the name of your Roku device.
That's all! The Netflix movies will now start casting onto your Roku TV.
If, however, you're using YouTube, just click the casting option on the top-right of the screen.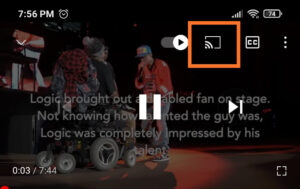 Make sure you continue playing the movie from your casting device. If you, at any point, take a call from your phone or use another app, the movie will stop casting.
Using the "Play on Roku" mobile app feature
Roku offers a Play on Roku app feature built into it. To go ahead with this method, you will need to have the Play On Roku app installed on your mobile. This is to allow you the permission to play videos or other streaming content via your mobile or device.
You'll find that this method is one of the more convenient ways rather than jailbreaking Roku or using the mirroring/casting methods.
Make sure your Roku TV and the mobile are both connected to the same Wi-Fi. Here's how you can get started:
First, download the "Play on Roku" app on your smartphone.
Launch the app and sign in using your Roku credentials.
Click on "Devices" located at the bottom of the app.
When you find your Roku device from the list, click on it.
Once connected, click on "Media."
Choose which kind of content you'd like to play, ranging from "Music, Photos, Videos, or Screensaver."
That's it! Depending on what you've selected, you can now cast streaming content from your phone to your Roku TV.
Use a VPN!
There are situations when you have access to Roku and to all the methods in this guide, but you might not be able to access certain content due to regional restrictions. So, if you're trying to watch content like Peacock TV on Roku or Twitch on Roku and more, and you can't access it, only the best VPN for Roku helps.
There are only a few of the best VPNs for Roku. Not every VPN is reliable enough for it.
FAQs
Is it illegal to jailbreak Roku?
Technically, no, it's not illegal mostly because you aren't really jailbreaking Roku nor can you do it, especially since Roku is a closed operating system. All the methods highlighted above are supported by Roku. You're not illegally manipulating the device and accessing unauthorized content. All you're doing is screen mirroring, casting or using the Plex TV app to access more content on Roku.
Can you jailbreak Roku?
No, you can't jailbreak Roku. Other than that this tutorial will show you alternative and safer methods to access content on your Roku TV.
Is it possible to use the Mac AirPlay to screen mirror or cast on Roku?
Yes, it's possible. Just make sure the AirPlay option is enabled on your Mac. If you can't find the button, go to "System Preferences" then "Displays." Look down on the bottom-left of the screen and tick the box that says "Show mirroring options in the menu bar when available."
Conclusion
That's about it! You now know how to jailbreak Roku in the unliteral sense. We also recommend using Surfshark as the best VPN for added online protection, privacy, or security.