Peacock TV is now available on Roku! However, it's available mostly to users in the United States and its territories. Don't fret! With a VPN, you will be able to access the service while traveling abroad! Don't know how to get started? The tutorial below should help!
Table of contents
Get VPN Now
What is Peacock TV?
Added to the list of the best streaming services, we have Peacock TV, the latest addition of on-demand streaming services. It holds libraries where you will be able to watch thousands of TV shows and movies, some of which are currently the latest. It was introduced in the industry, with a large fan-base traction of over 15 million users in a few months.
If you've heard of Comcast, Peacock TV is the subsidiary of it, operated by NBCUniversal. There is a free version available with limited content. The good news is that Peacock TV is now available on Roku! Using the guide that we've highlighted ahead, you should start streaming in no time!
How to watch Peacock TV on Roku
Fire up your Roku device, and using your remote, go to "Streaming Channels" and then to "Search Channels"
Type in "Peacock TV."
When you get the results, click on "Peacock TV" followed by "Add Channel" and then on "OK."
Next, select, "Go to Channel" and then on "Sign up to watch for free" or on "Sign in" if you've already got an account.
You could also go to the Roku's channel store in your web browser, and look for the Peacock TV app. Once you find it, click on "Details" and then on "Add Channel."
How to sign up for Peacock TV
If you haven't already signed up for Peacock TV, here's how you can do it:
Head to the Peacock TV website on your browser.
Click on "Join Now."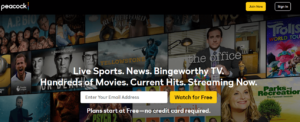 This will redirect you to the account creation page. Enter in all the necessary details that are required. Here's what the Peacock TV account creation page looks like: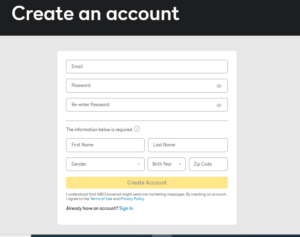 Click on "Create Account."
You've now signed up for a free Peacock TV subscription. (Doesn't require any credit card details.)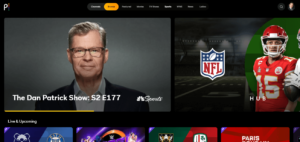 If however, you'd like a premium subscription, go to your account settings and click on "Upgrade."
Then, choose whichever subscription package you'd like: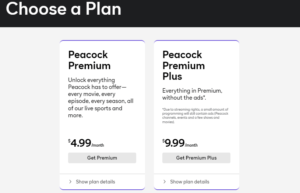 That's about it! Now all you need to do is follow the onscreen instructions to upgrade your account.
Can't get access to Peacock TV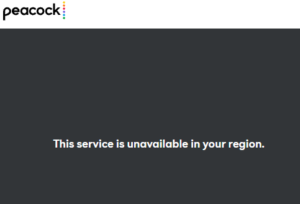 As mentioned above, Peacock TV is only available in the US and a few of its territories. The most you will be able to access on Roku, is the list of movies that are already downloaded. However, you will only be able to download the movies if you've got a Premium Plus subscription.
If you've already signed up for the service, and can't seem to sign back in while traveling outside the Peacock TV territories, you could always use a VPN to get back in. Here's how you can get started:
Subscribe and sign up with the best VPN service. We recommend using FastestVPN since it's reliable and the most affordable option.
Download and install the VPN on Roku.
Launch the VPN, and sign in to your account.
Connect to a US server.
Open the Peacock TV app, sign in.
Start streaming!
Read also: How to watch Twitch on Roku
How much does a Peacock TV subscription cost?
If you're not all that satisfied with the free Peacock TV subscription, there are two premium packages you could sign up for: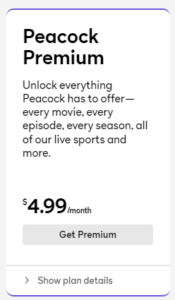 It costs around $4.99 per month. It also includes a 7-day free trial, which charges you the normal monthly fee after the trial ends. The only downside to this is that there are certain series that only come with the first or first two seasons. To watch the entire thing, you will need a premium plus subscription.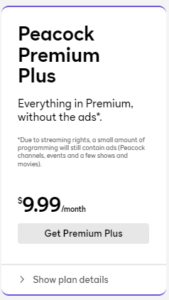 It costs around $9.99 per month and also includes a 7-day free trial, to which you get charged after the first 7 days of usage. It offers the full versions of all the series on its content libraries. The bright side is that you won't experience a whole influx of ads as seen in the premium account.
What Roku devices is Peacock TV compatible with?
Even though Peacock TV is now compatible with Roku, there are some versions of the device that it does not support. Here's a list of Peacock TV compatible Roku devices:
Roku 2 (4210X)
Roku 3 and 4 (4200X or later)
Roku Streaming Stick (3600X or later)
Roku Express/Express+ (3900X or later)
Roku Premiere/Premiere+ (3920X or later)
Roku Ultra/Ultra LT (4640X or later)
Roku TV and Smart Soundbar (5000X or later)
Conclusion
You now know how to get Peacock TV on Roku! Also, remember that because Peacock TV is only available in the US and a couple of its territories, it means that you won't be able to access it without a VPN. For that, we recommend using FastestVPN.