HBO Max is one of the vast platforms with premium media content produced from the USA. This guide will show you how to watch HBO Max on Kodi via its Addon. so you can access it anytime with a suitable streaming device. Need to know how to get started? We've highlighted a guide below showing you how to watch HBO Max on Kodi.
Attention Viewers! Want to access HBO Max on Kodi? Get the best VPN to Unblock HBO Max on Kodi. Surfshark is the best VPN to Access HBO Max on Kodi  and compatible devices at once with unlimited simultaneous connections.
Maybe you will find out the procedure a little bit lengthy but in the end of the day you can have HBO Max to stream all of the awesome shows you were long waiting to catch up on.
The HBO Max Kodi Addon can facilitate you with on-demand media streaming and all the Kodi-supported devices such as FireStick, Roku, Raspberry Pi, Android TV, mobile devices, iOS, macOS, etc. You can even use the HBO Max Kodi addon on the latest Kodi version Matrix 19.
In this blog you will have all the instructions you need to know about how to watch HBO Max on Kodi. Let's find an exciting world of media streaming together with HBO Max Kodi Addon's insightful features.
How to watch HBO Max on Kodi
To watch HBO Max on Kodi, you first need to know how to install the HBO Max Kodi addon. It will open a gateway to the best that HBO Max has to offer.
This guide is thorough and designed to teach you from the initial stage to the final conclusion.
Since HBO Max is unreachable in the official Kodi repository, you must download its addon using a third-party source called SlyGuy. Through this repository, you will find the HBO Max Kodi addon.
Before getting started, and to install HBO Max addon on Kodi, you need to enable the apps from unknown source first. Let's get started.
Step 1 – Enable Unknown Sources
Launch Kodi and go to "Settings."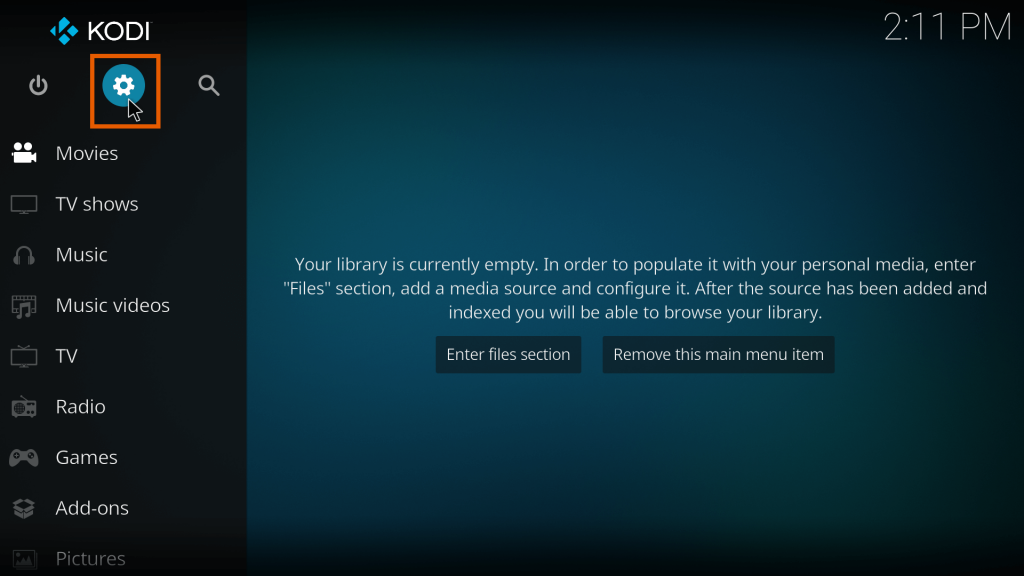 Now, click on "System Settings."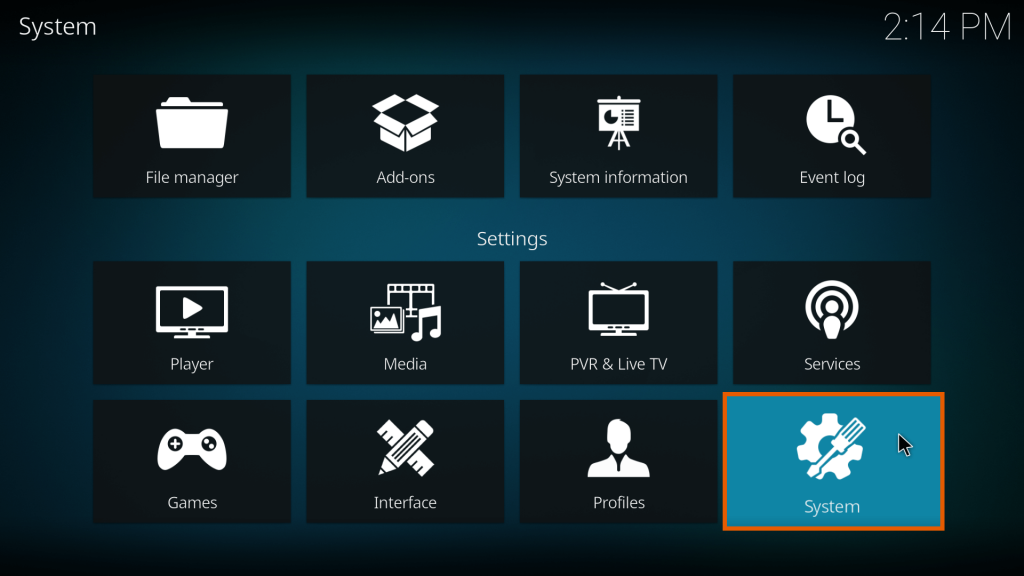 Scan the list on click on "Add-ons."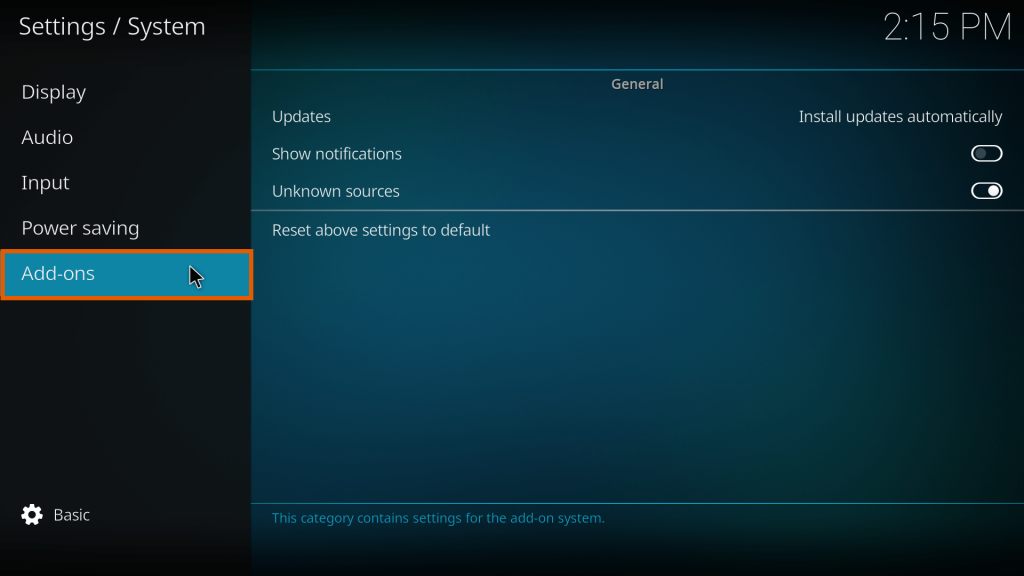 You will meet "unknown sources", if its not enabled, enable it.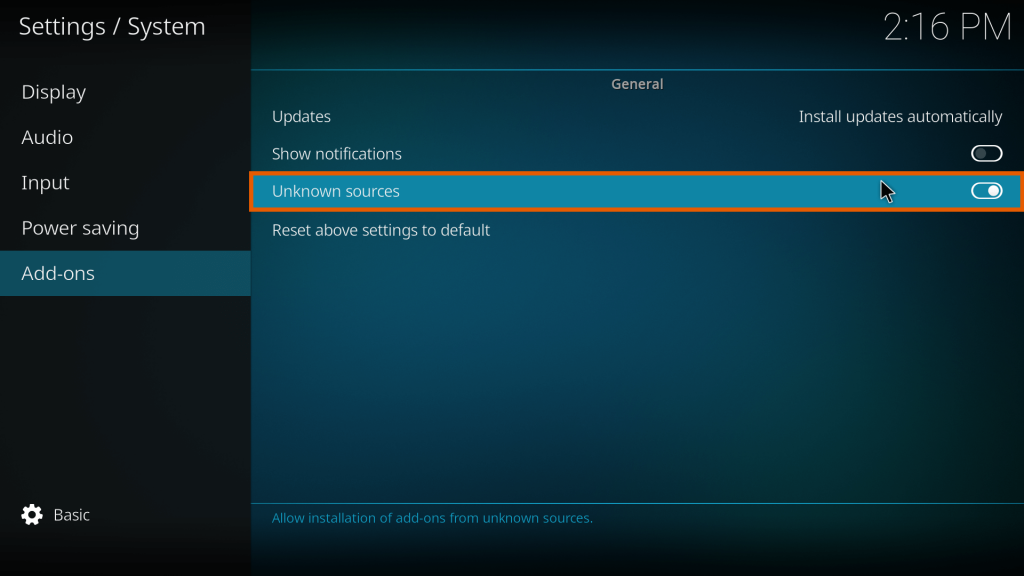 A warning will appear on your screen, click on "Yes" to get done.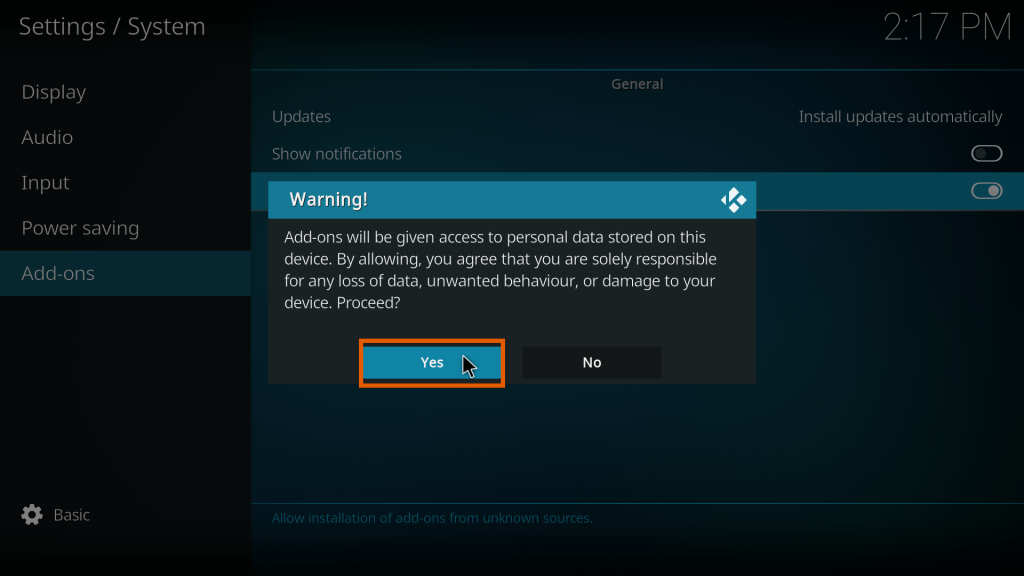 Now that you have "enabled the unknown sources" you need to move to the second step that involves downloading the SlyGuy Repository. Let's begin.
Step 2 – Installing the SlyGuy repository
Go back to the Kodi settings page.
Select "File Manager"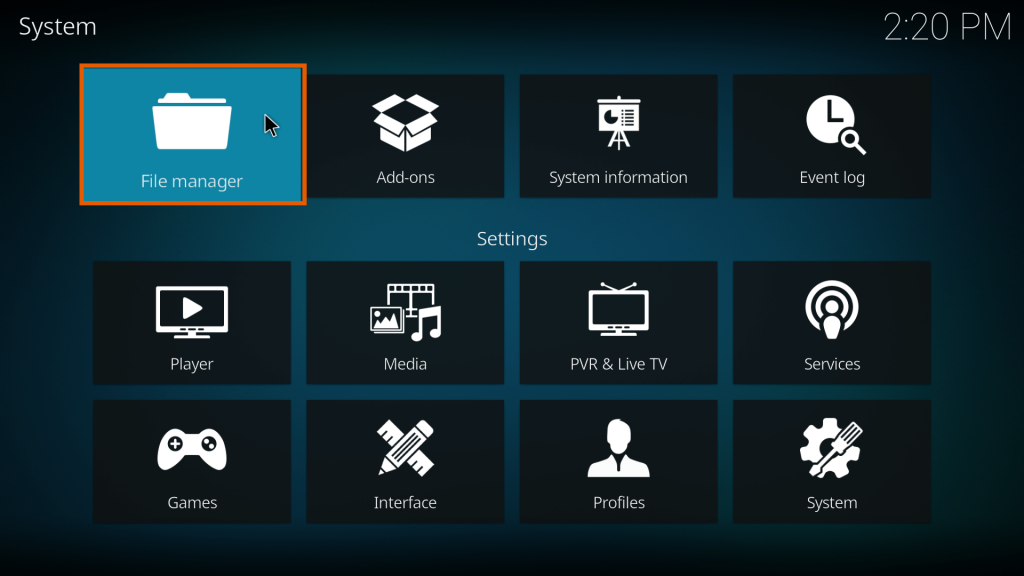 Now scroll and double-click on "Add Source"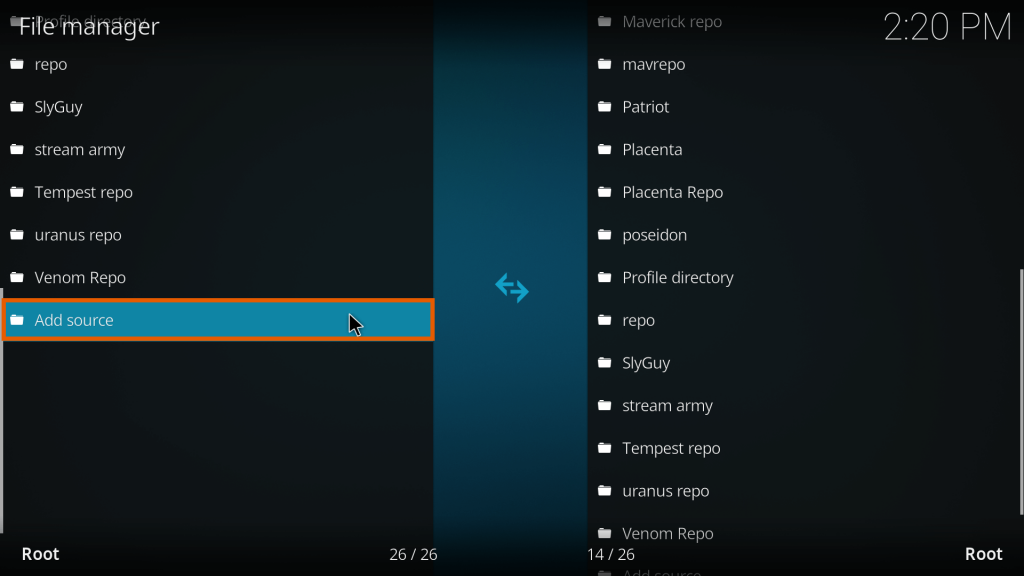 A new window will appear asking you to add File Source.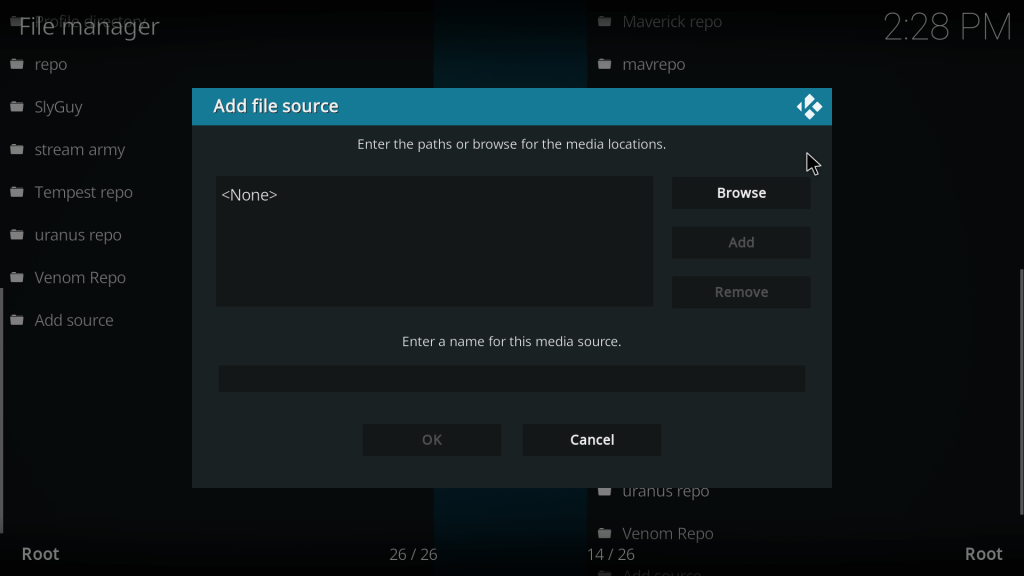 Click on <None> to add URL.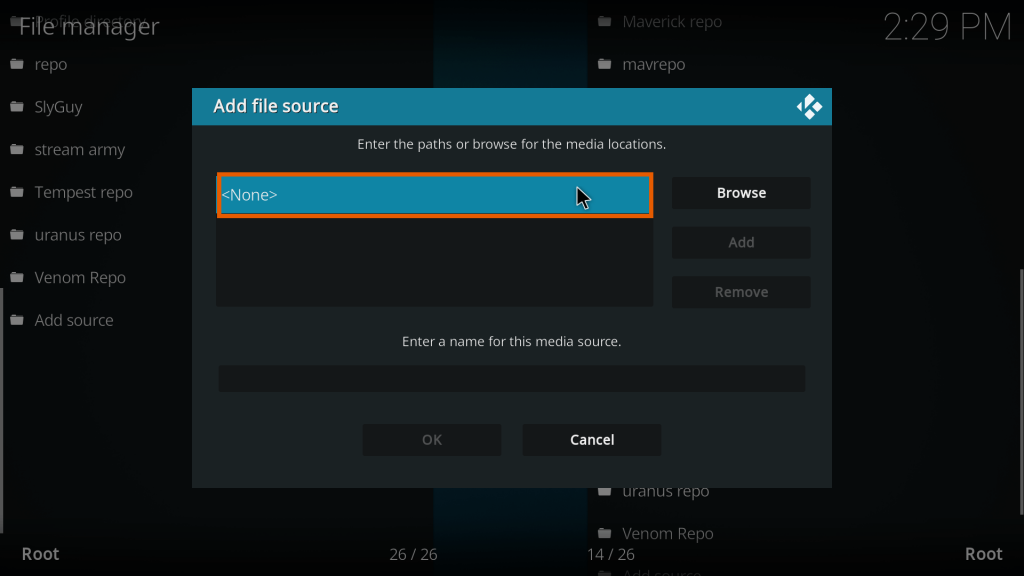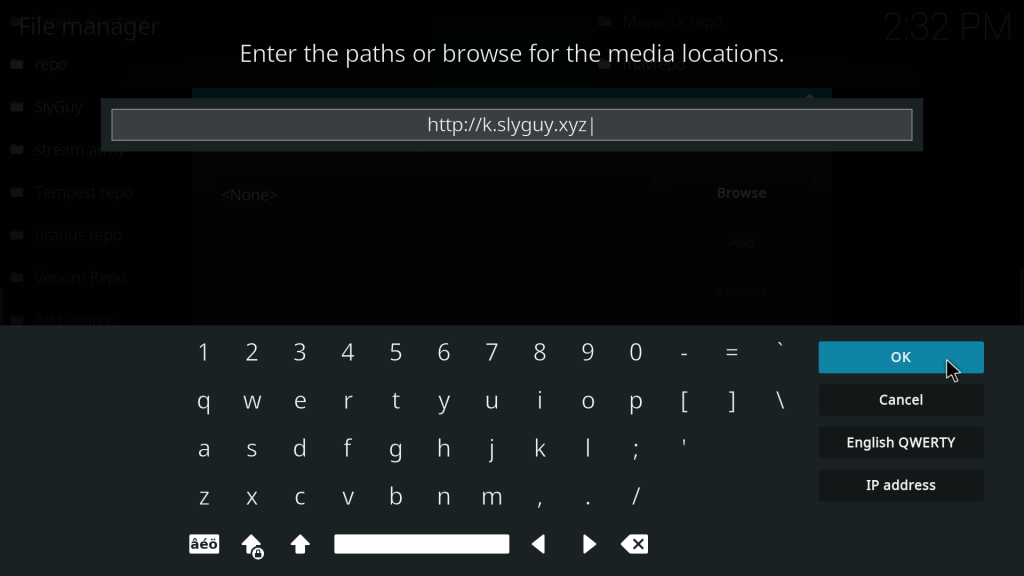 Name the file as "SlyGuy" then press "OK."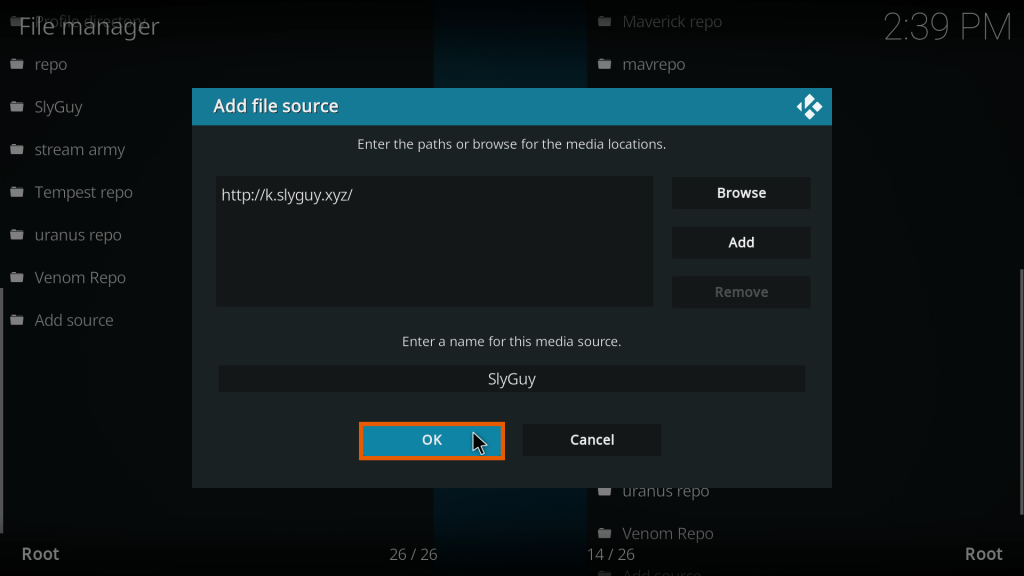 Head back to the Kodi home screen and click on "Add-ons."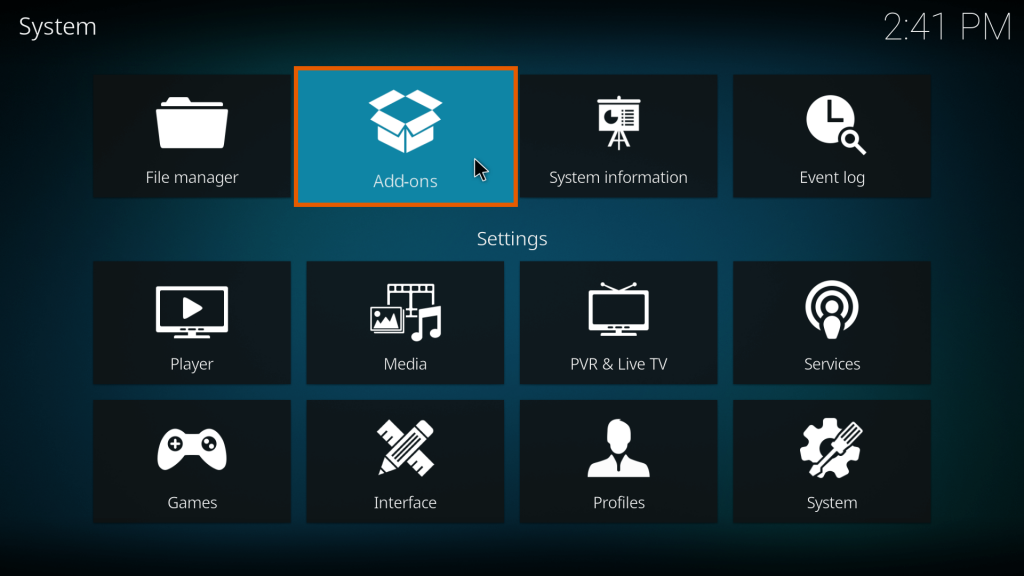 Choose "Install" from the zip file.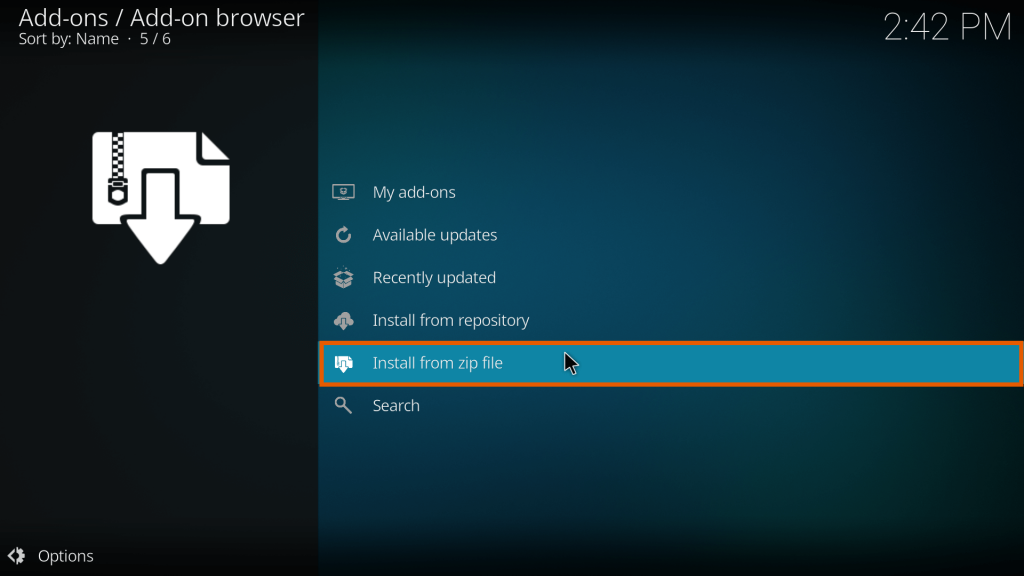 Click "Yes" on the warning pop-up.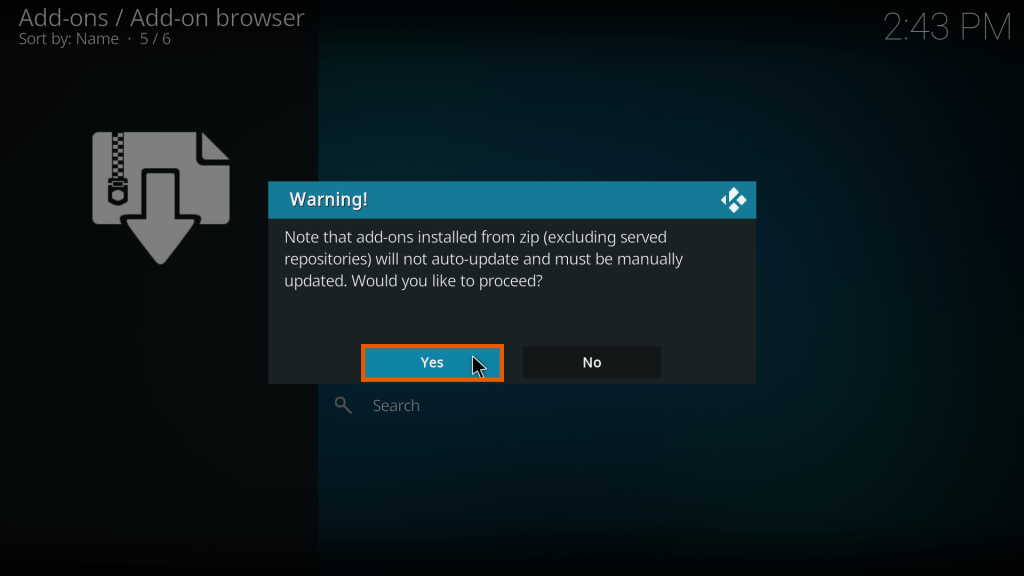 Scroll and click on "SlyGuy."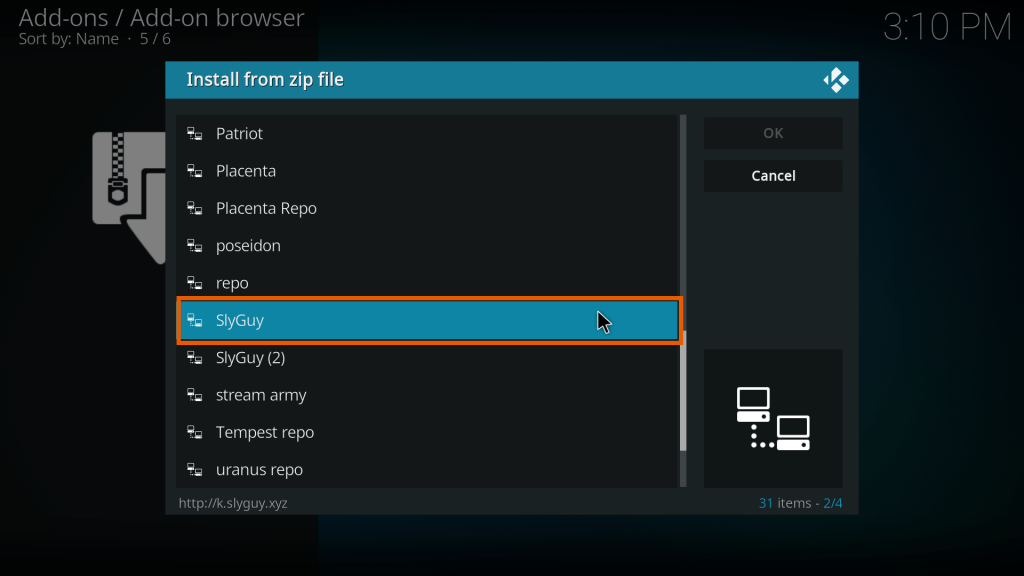 Click on the repository zip file.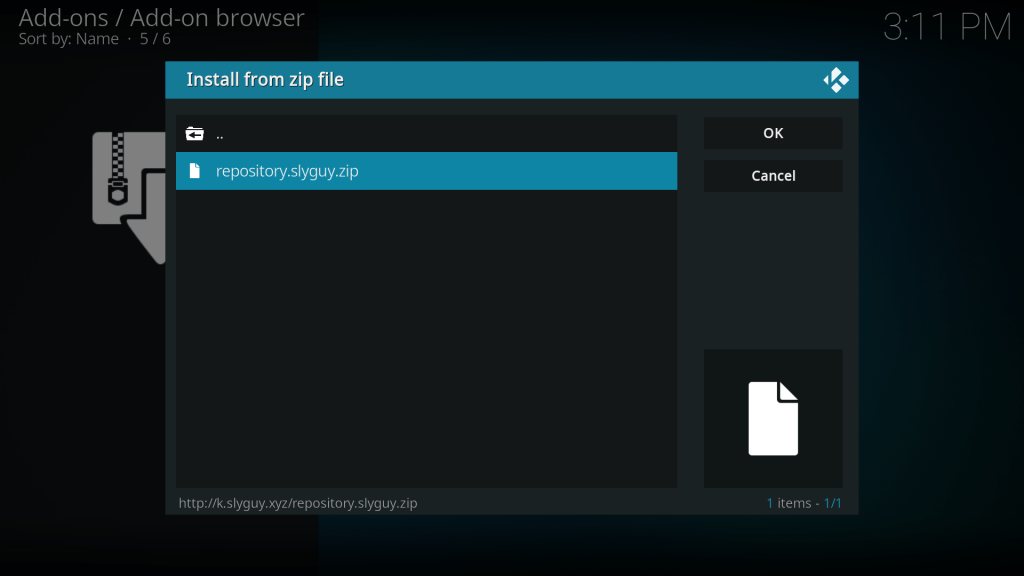 Wait for the repository to install, until you see this message: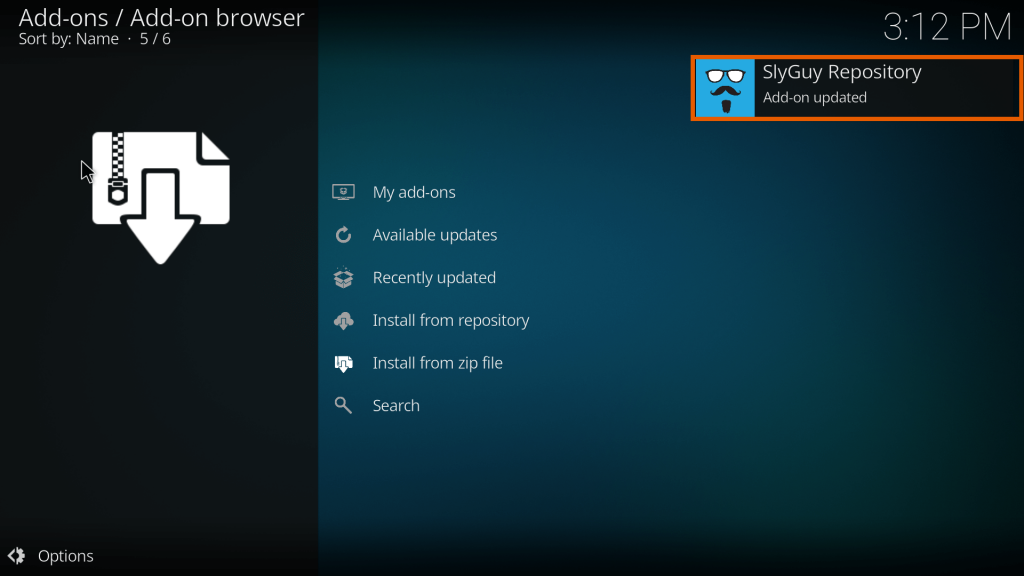 Now that you have the SlyGuy repository installed, proceed to install the HBO Kodi Addon from it.
Step 3 – How to install HBO Max Kodi Addon from SlyGuy repository
Select "Install from repository."
Click on the "SlyGuy Repository" from the list, like so: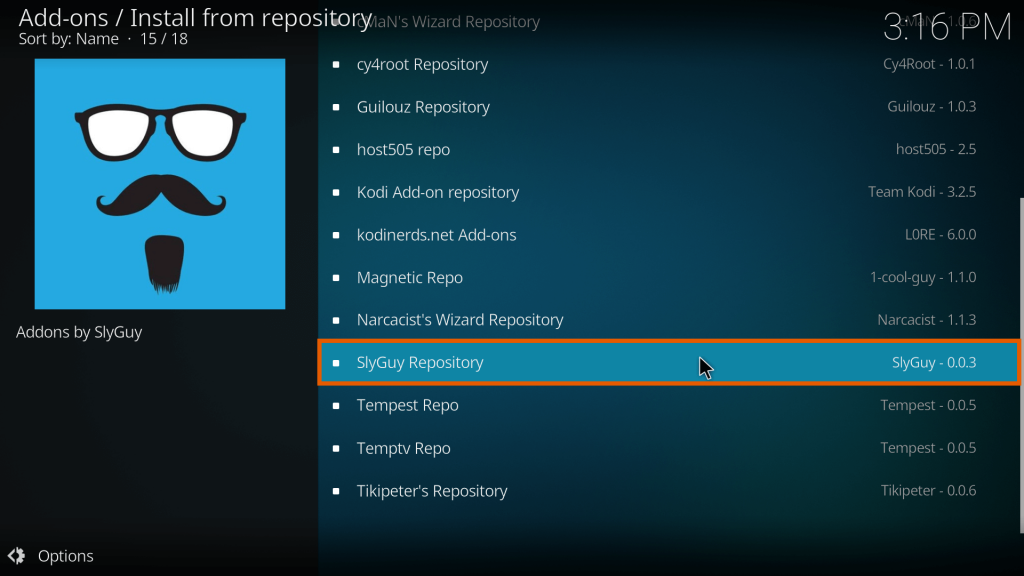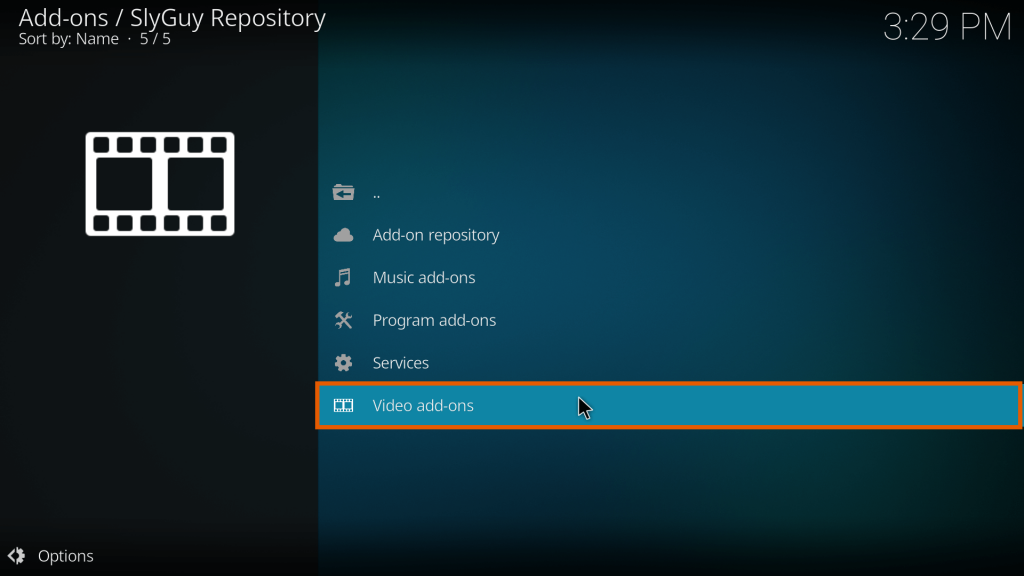 Select HBO Max from the list.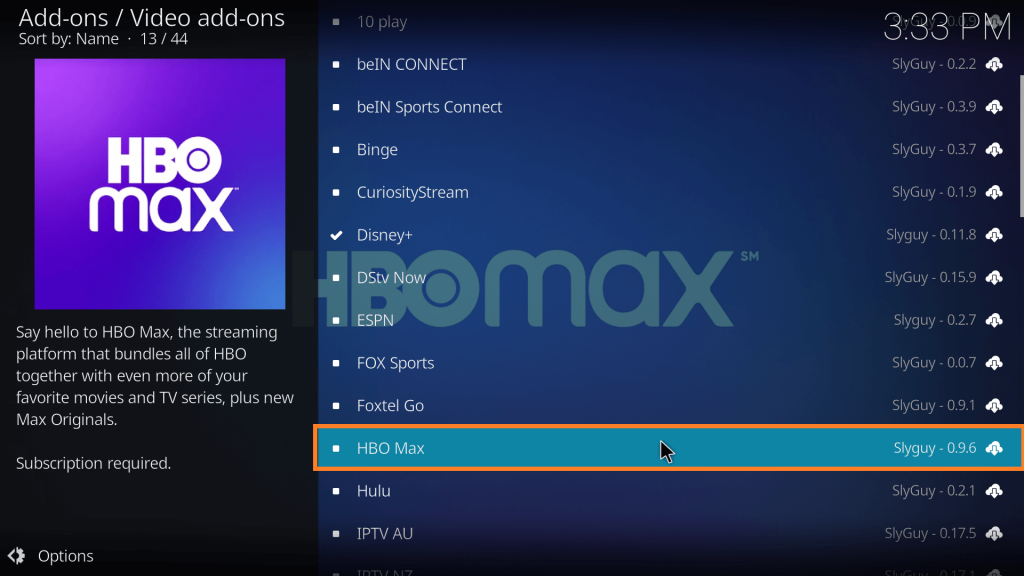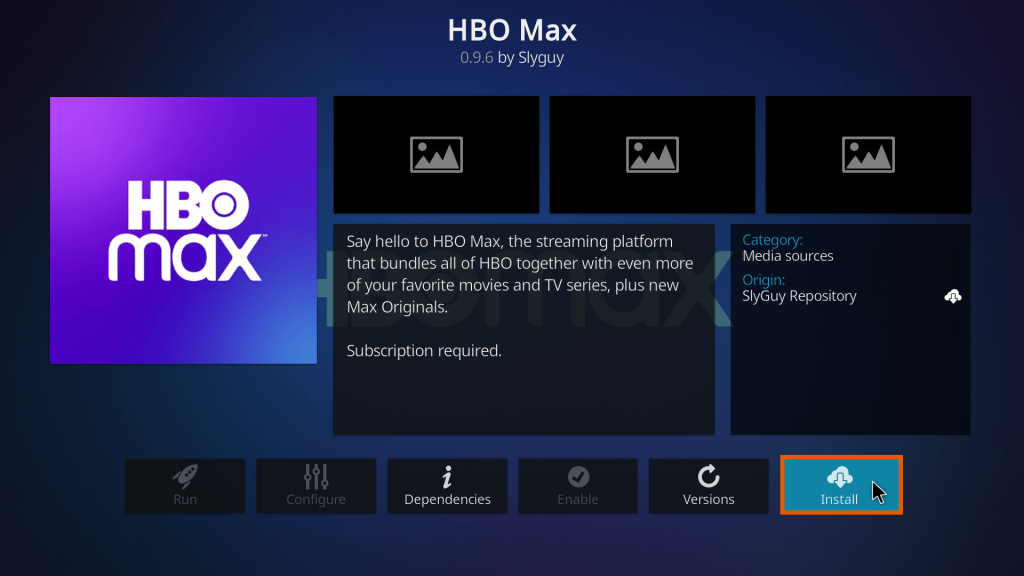 That's it! Wait for the notification that says "HBO Max Add-on installed."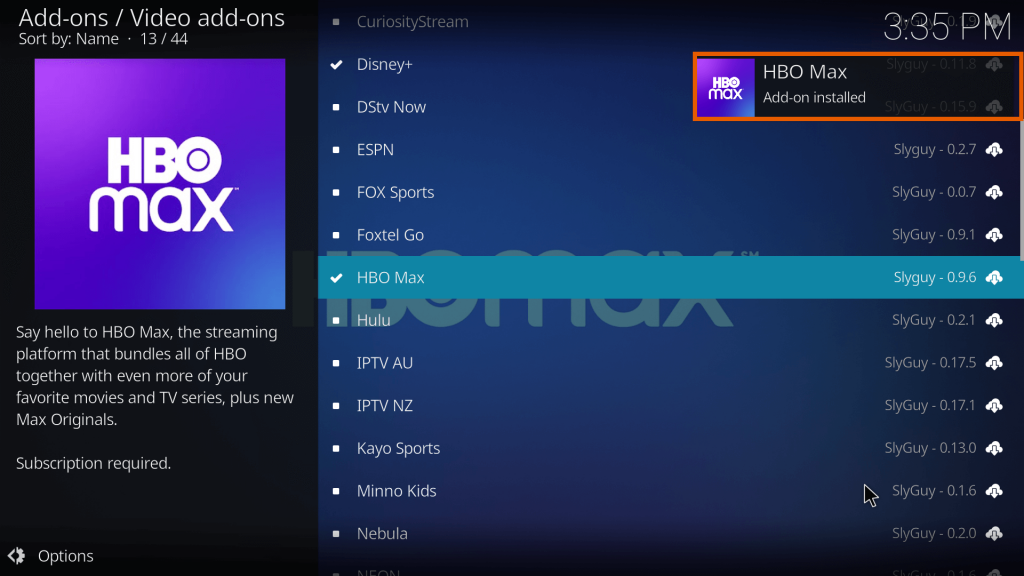 Step 4 – Watch HBO Max on Kodi
Once again, go back to Kodi's home screen.
Scroll down to the screen, you will find the "Video add-ons" category.
Choose "HBO Max" & launch it.
Click "Log in."
You will be prompted to a new web page, login to "HBO Max" on Kodi.
Thats all! Enjoy your HBO Max originals with all the comfort.
If you don't have an HBO Max subscription, head to the guide below.
How to Subscribe to HBO Max?
HBO Max is a paid subscription-based media streaming app which means you require to purchase a subscription to access the app and its remarkable media shows. Getting a subscription to HBO Max is very simple; you just have to follow all the instructions, and voila!
Go to the official HBO Max website.
Press the "sign-up" now button.
Scroll down & select a subscription package as per your preference.
You will be redirected to the "Accounts creation page."
Fill out the provided form & press "Create account."
Then you will be moved to the next page.
Attempt the  "Payment" procedure.
You have completed your subscription successfully!
Enjoy streaming the most classical content on HBO Max!
HBO Max on Kodi – What to Know about it
Not sure what HBO Max or Kodi is, or why you need a VPN with it? Take a look below:
What is HBO Max?
HBO Max is a home filled with a classical variety of media content that excites media lovers. There is unlimited content to stream with a number of worth-watching shows, including Starstruck, The Sex Lives of Collage Girls, Betty, The Other Two, The Tourist.
However, HBO Max comes with an affordable subscription fee. Powered by its parent channel HBO, which is providing original content its been half a century. HBO Max is the new favorite around the globe.
Being the hub of HBO's best streaming media content, media geeks have exciting long global discussions on HBO Max's content. Unfortunately, HBO Max is geo-restricted outside America, and people are missing out on all the intriguing content. But fret not, since this blog holds a solution to all these content censorship and installation problems.
What is Kodi?
Developed by a non-profit technology consortium, KBMC foundation – Kodi is an open-source media software that facilitates the consumers with its spectacular features that are compatible to connect with your operating systems, including Windows, Android, macOS, iOS, etc.
With its wonderful user interface, Kodi transforms your media life to the next-level binge-streaming that you'd have fantasized about living. Kodi has a massive number of addons that are easily accessible to enhance your media life to perfection.
Moreover, Kodi runs exceptionally amazing with multiple media streaming apps, including Hulu, Netflix, Disney+, BBC iPlayer, HBO Max etc. You can modify your perfect media streaming setup anytime as per your convenience by setting Kodi on your premium device.
What devices can you use to stream HBO Max?
Windows
Firestick
Smart TV
Android TV
Apple TV
Smartphones
PS4
Xbox
Mac
Linux
Roku via Kodi addon
Samsung TV
Additionally, you can use the very same devices to watch HBO Max on Kodi.
Why do you need a VPN to stream HBO Max?
HBO Max's Kodi add-on is not officially available in Kodi's official repository. So to access HBO Max's Kodi add-on without any hassle, you can always depend on a robust VPN that spoofs your IP address and provide you with a unique IP that you can use to access your favorite regional blocked content. Plus, these VPNs make a great addition to your list of popular Firestick apps. Using a VPN can help you watch HBO Max in countries where it is geo-restricted such as Australia, Singapore, Canada, etc.
Streaming media apps like HBO Max in the regions facing content censorship need an extra layer of privacy and security to save your streaming experience. However, people who use free VPNs to circumvent HBO Max's media content are constantly getting banned by HBO; because of the cheap functionality of the VPNs, the application easily detects them. That's why always prioritize using a quality VPN.
Top 5 VPNs to watch HBO Max on Kodi
Even though you're accessing HBO Max via a third-party source, there are times users from certain countries won't be able to access them. However, for this, we recommend using the best VPN for Kodi, and one that unblocks HBO Max from anywhere in the world. Here are some of the most reliable VPNs that we've tested:
You've probably seen Surfshark plastered all over the internet, and that's for good reason. Surfshark is currently one of the best VPNs for unlocking popular geo-restricted content, some of which  including HBO Max. We recommended it because it allows safe access to the service even on Kodi. Surfshark allows unlimited device connections on every subscription, which means you can download Kodi on other supported devices. Need to test the VPN to watch HBO Max on Kodi? There's a 30-day money-back guarantee that you can use.
ExpressVPN is known for accessing regionally locked sites. You can use it to unblock Disney Plus, Hulu, HBO Max and many others, even on Kodi. The speeds are some of the fastest, and its security is a force to be reckoned with. Yes, ExpressVPN might be slightly expensive, but its features are off the highest quality. If you need to run some tests, you could go for the 30-day money-back guarantee and hack a free trial.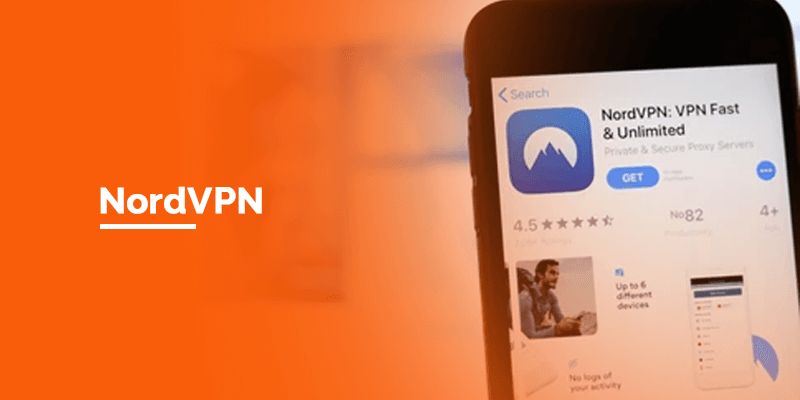 NordVPN is great to watch HBO Max from anywhere in the world. Among its list of 5400+ servers in 60 countries, around 1970+ servers are located in the US. You can connect to any one of those to watch HBO Max on Kodi. If you need to run some tests, you can use the NordVPN 30-day money-back guarantee.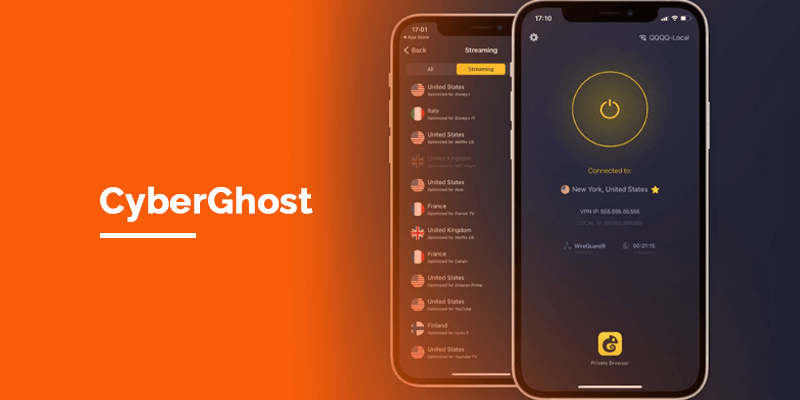 Lastly, we have CyberGhost. Binding privacy-centric features and optimized servers in 91 countries, it's one of the best choices to watch HBO Max on Kodi. Need to run some tests? You can test CyberGhost to watch HBO Max on Kodi during its 1-day free trial for Windows or jump into its 45-day money-back guarantee for all devices.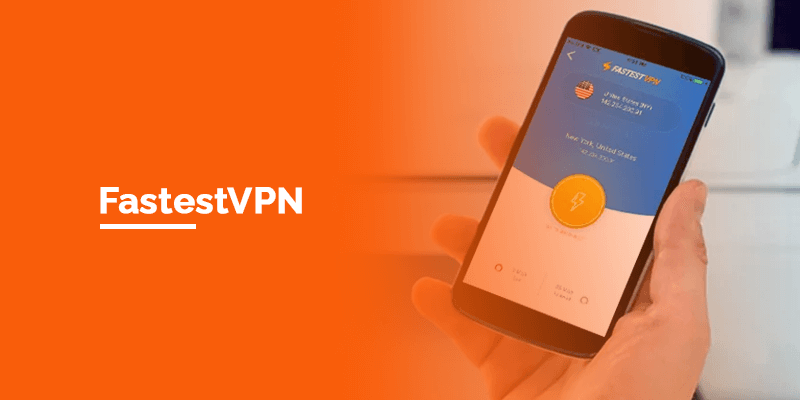 FastestVPN is one of the more user-friendly VPNs that work HBO Max and Kodi. It has a little over 550+ servers in 40+ locations, with servers in the US. You can connect to those and access HBO and other US streaming services, even on Kodi. There is no free trial but you can use its 15-day money-back guarantee to test the VPN risk-free.
Best TV Shows and Movies on HBO Max
HBO Max provides an anthology of outstanding media shows and iconic movies that are unmissable. Here, you can find this exciting list of the best TV shows and movies on HBO Max.
Best TV Shows on HBO Max
Big Little Lies
The Staircase
Tokyo Voice
Barry
Gentleman Jack
Julia
Our Flag Means Death
Minx
Peacemaker
The Gilded Age
Best Movies on HBO Max
These are some of the most demanding movies on HBO Max that satisfies every need of media enthusiasts with the best production design, storyline, cast, and screenplay.
The Batman
West Side Story
Promising Young Woman
Until The Wheels Fall Off
The Jurrasic Park Trilogy
Willy Wonka and the Chocolate Factory
The Suicide Squad
Best in Show
The Great Gatsby
The Shawshank Redemption
How do you watch HBO Max on jailbroken Firestick?
You first need to get the Downloader app on Firestick. Once you download and install it, you enter the URL of the HBO Max APK file and click on "Get." Then, enable the apps from unknown sources, and enter the HBO Max APK file. in order to watch it. Additionally, you could always get HBO Max via the Kodi addon via the SlyGuy repository. 
How do I download HBO Max on my Android?
You can easily get the HBO Max app on Android via the Google Play Store. When you find the HBO Max app, click on download to get it on your device. 
Is HBO Max on Hulu the same as HBO Max?
Not exactly. HBO Max can be used as a standalone app. However, for HBO Max on Hulu, you can stream the service with a Hulu subscription, since Hulu offers a package for it. 
Can you stream HBO Max online?
Yes, you can stream HBO Max online if you are living in the USA. As you all know that HBO Max is geographically-restricted outside the USA territories, so you must prioritize using a VPN to circumvent its geo-blocks and watch HBO Max online without any annoying content restrictions. 
Do you get free Hulu with a HBO Max subscription?
No, you cannot get free Hulu with a HBO Max subscription. To have Hulu along with your HBO Max subscription, you must pay for Hulu's basic plan which starts from $1.00 per month, for three months. After that, you can effortlessly add your HBO Max to your Hulu account and stream epic media content, a touch away. 
Can I use my HBO Max account anywhere?
No, you cannot use your HBO Max account everywhere since you can access HBO Max only in the US and its territories. On the contrary, you can use your HBO Max account if you are connecting it via a robust VPN to bypass all the geo-blocks and watch HBO Max content residing or traveling anywhere in the world. 
Is HBO Max available on Kodi?
No, HBO Max is not available on Kodi as an official Kodi addon. Fortunately, you can go to a third-party resource like the SlyGuy repository to download and run HBO Max on your Kodi device. 
Is the HBO Max addon safe and legal to use?
There is no mention of whether HBO Max addon is legal and safe since the Kodi app does not have the official HBO Max addon. But you can sideload the HBO Max app from a third-party repository. We went with SlyGuy, and it is available on it to get downloaded and use on Kodi as a third-party add-on. However, make sure you're connected to a VPN, since you are dealing with third-party apps.
Bottom Line
With the days of the rapid increase in internet advancement, the level of internet surveillance and data retention laws are ruling over the world. In this dangerous scenario; using a VPN with the best jurisdiction is crucial.
Nevertheless, now that you have learned how to watch HBO Max on Kodi, you can have a wide roller coaster ride of your favorite shows that are the entertainment essence. A world of new and old movies with thousands of steaming titles is waiting for you just a click away! Aside from that, connect your internet with a premium VPN to surround yourself with intact privacy and security.