In this post, you will find the best horror movies on Hulu to watch in 2023. Since Hulu keeps changing the streaming list, we have covered you with the updated horror movies list on Hulu. 
Before we get into the list of the best horror films on Hulu, let me quickly tell you to connect to a reliable Hulu VPN to protect your traffic from ISP and enjoy uninterrupted streaming.
Short on time? Here are the most frightening Hulu horror films list currently streaming in 2023.
Best Horror Movies to Watch On Hulu
| | | |
| --- | --- | --- |
| Processor | Barbarian | The Field Guide to Evil |
| Hereditary | The Witch | Sea Fever |
| Fresh | Tree House | You Are Not My Mother |
| Run | American Psyco | Antlers |
| Lamb | Hatching | Agnes |
Best Horror Hulu Movies in 2023- Detailed Review 
1. Processor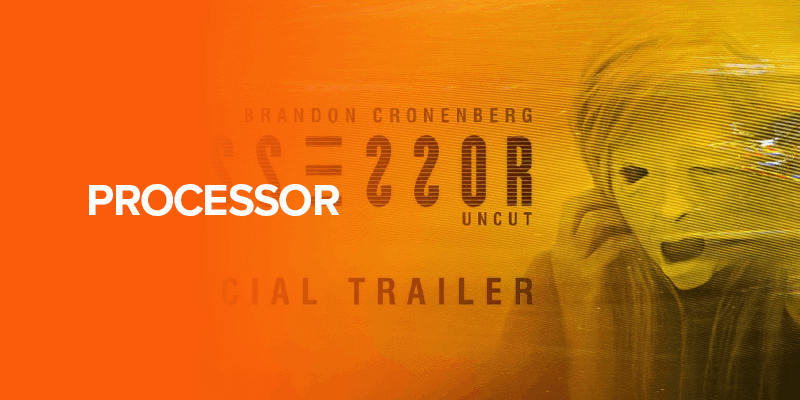 Stars:

Andrea Riseborough, Christopher Abbott, Jennifer Jason Leigh

Year:

2020

Runtime:

104 Minutes 
Possessor, directed by Brandon Cronenberg and featuring Andrea Riseborough, is a gripping and thought-provoking horror film that brings a fresh perspective to the genre. Riseborough portrays an assassin who utilizes a unique ability to inhabit other people's bodies for her missions. However, when she encounters difficulty in taking control of her latest target, played by Christopher Abbott, the situation becomes complicated. Possessor is filled with the signature body horror and unsettling elements that have become synonymous with the Cronenberg name, making it a must-watch for fans of cutting-edge horror.
Also, check out the best comedy movies on Hulu.
2. Hereditary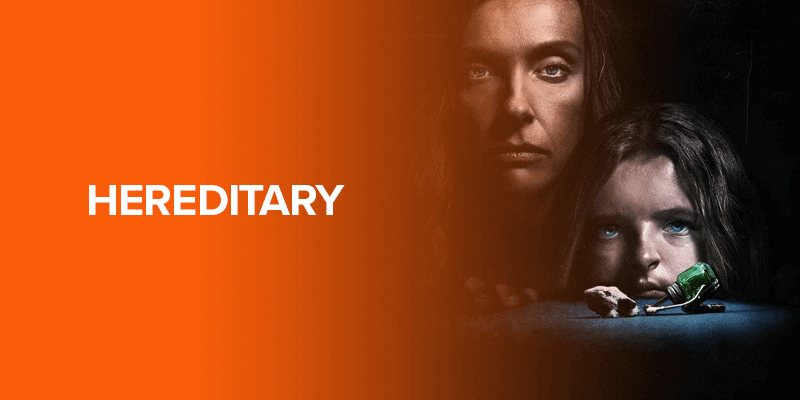 Stars:

Toni Collette, Alex Wolff, Milly Shapiro

Year:

2018

Runtime:

127 Minutes 
Ari Aster's 2018 horror film, Hereditary features stellar performances from Toni Collette, Gabriel Byrne, and Alex Wolff as a family grappling with grief after a tragic accident. As they encounter inexplicable and perilous supernatural occurrences, the film delves into the haunting truths hidden within their sorrow. Collette's exceptional portrayal elevates the film, which skillfully weaves together themes of grief, guilt, and horror, leaving a lasting and unsettling impact on audiences.
3. Fresh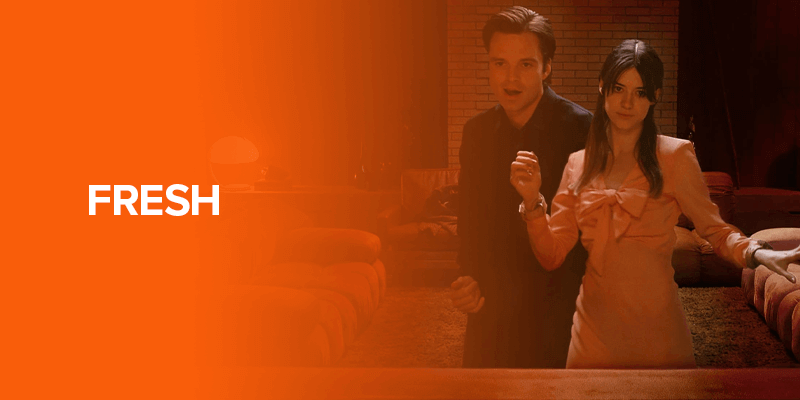 Stars:

Daisy Edgar-Jones, Sebastian Stan, Jojo T. Gibbs

Year:

2022

Runtime:

115 Minutes 
Fresh, a horror thriller starring Sebastian Stan and Daisy Edgar-Jones, tells the story of Noa, a disillusioned young woman who turns to online dating and becomes involved with the charming Steve. However, during a weekend getaway, Noa uncovers the disturbing secrets that Steve has been concealing. With standout performances from Edgar-Jones and Stan, the film provides thought-provoking commentary on the perils of modern dating while delivering chilling horror elements. Fresh skillfully weaves together social critique and suspenseful storytelling to create a compelling and impactful viewing experience.
4. Run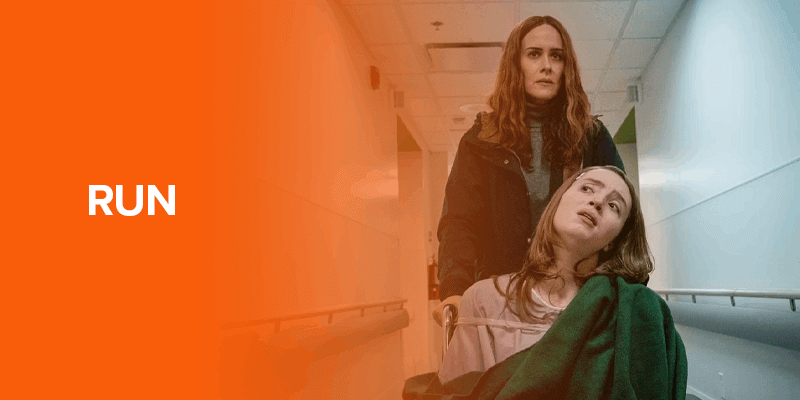 Stars:

Sarah Paulson, Kiera Allen, Pat Healy

Year:

2020

Runtime:

90 Minutes 
Sarah Paulson, an Emmy nominee, takes the lead in the 2020 psychological thriller Run. The film follows Chloe, a young woman who has been dominated by her controlling mother throughout her life. As Chloe reaches adolescence, she starts to question her existence and her mother's influence. Anchored by Paulson's riveting portrayal and featuring a clever and pleasantly unexpected screenplay, Run is a gripping and suspenseful thriller that will leave audiences on the edge of their seats. With its powerful performances and compelling story, Run delivers an effective and memorable viewing experience.
5. Lamb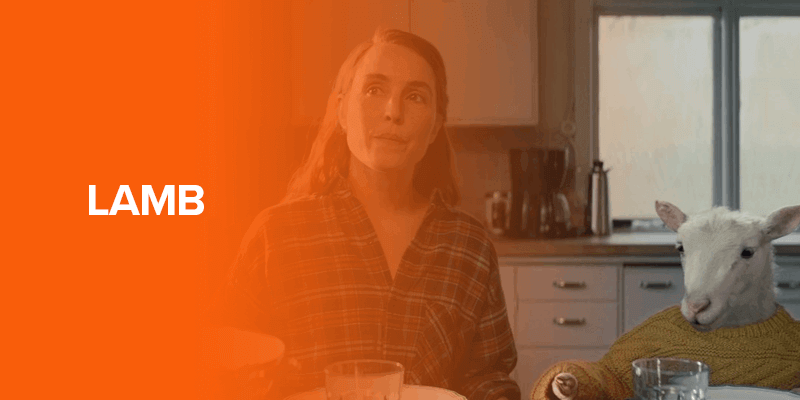 Stars:

Noomi Rapace, Hilmir Snær Guðnason, Björn Hlynur Haraldsson

Year:

2021

Runtime:

106 Minutes 
In Valdimar Jóhannsson's 2021 folk horror film Lamb, Noomi Rapace delivers a standout performance. The story revolves around a couple residing on a remote Icelandic farm whose sheep give birth to a human/sheep hybrid. As the couple becomes caretakers to this creature, they are oblivious to the fact that a mysterious entity is closely observing them with unknown intentions. Lamb is a haunting and captivating film that combines unease and fascination, with Rapace's exceptional acting adding depth to the story. Fans of unconventional horror and unique premises will find Lamb to be a chilling and intriguing experience.

6. Barbarian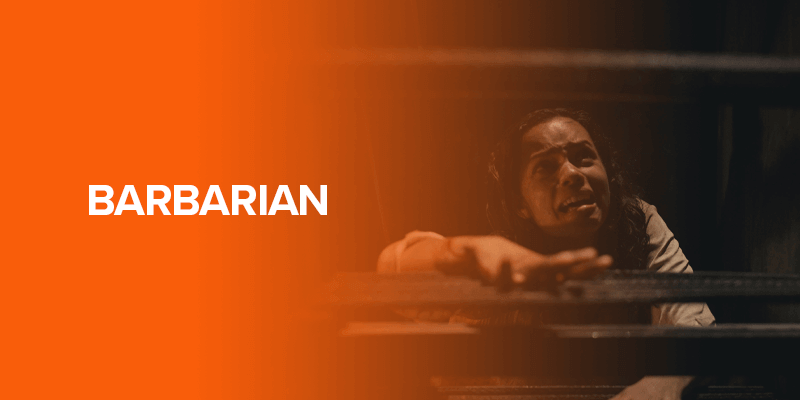 Stars:

Georgina Campbell, Bill Skarsgård, Justin Long

Year:

2022

Runtime:

102 Minutes 
Featuring a stellar cast including Georgina Campbell, Alexander Skarsgård, and Justin Long, Barbarian is a horror film that is both thrilling and completely unhinged. The story follows a woman whose Airbnb rental is unexpectedly double-booked, but she decides to stay the night anyway. As the night progresses, she uncovers dark and dangerous secrets lurking within the rental property. Barbarian takes audiences on a wild ride, delivering a unique and unconventional blend of scares that are as entertaining as they are terrifying. From start to finish, this film is a sharp and satisfying experience, offering a fresh take on horror that is both unsettling and enjoyable.
7. The Witch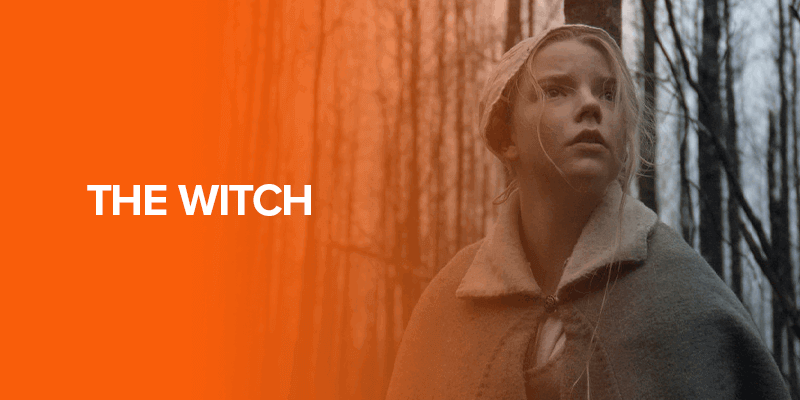 Stars:

Anya Taylor-Joy, Ralph Ineson, Kate Dickie

Year:

2015

Runtime:

92 Minutes 
Anya Taylor-Joy delivers a breakthrough performance in The Witch, which propels her to stardom. The film revolves around a young girl who is blamed for her brother's disappearance while under her care, accused by her siblings of witchcraft. As her family turns against her, and a malevolent force lurks in the nearby forest, the girl must confront their suspicions and endure their accusations. Directed by Robert Eggers, The Witch is a masterful exploration of faith, religion, innocence, and womanhood infused with supernatural thrills. Taylor-Joy's commanding performance is a standout, and Eggers' skillful direction creates a superior and thought-provoking entry in the elevated horror subgenre. The Witch is a haunting and memorable film that leaves a lasting impact on viewers.
8. Tree House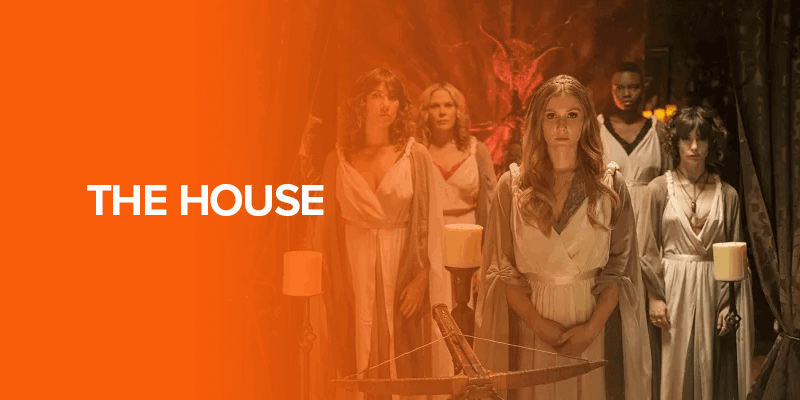 Stars:

Jimmi Simpson, Mary McCormack, Shaunette Renée Wilson

Year:

2019

Runtime:

93 Minutes 
While Treehouse is technically an episode of the Hulu original horror series Into the Dark, director James Roday's gripping and intense storytelling, its powerful premise, and terrifying scares make it worthy of standalone recognition. Jimmi Simpson shines as Peter Rake, a celebrity chef who seeks solace in his family's remote cabin following a professional setback. However, his secluded retreat soon turns dark as evil forces emerge, transforming Peter's escape into a harrowing battle for survival. Roday's skillful direction and Simpson's compelling performance make Treehouse a brutal and gripping tale of life and death, delivering a chilling viewing experience that lingers long after the credits roll.
9. American Psyco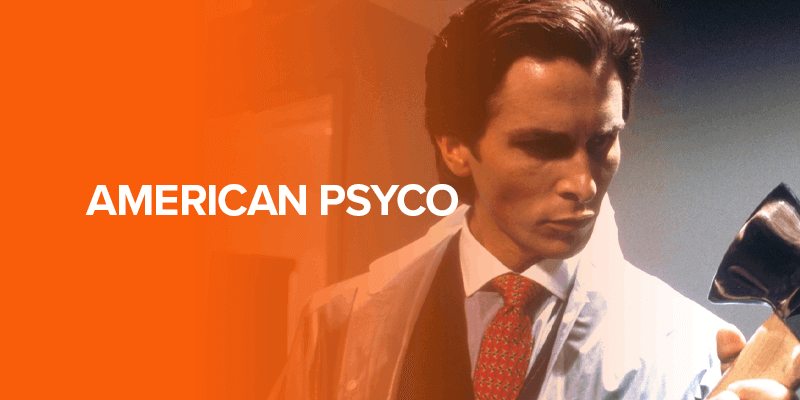 Stars:

Christian Bale, Willem Dafoe, Jared Leto

Year:

2000

Runtime:

101 Minutes 
Featuring Christian Bale in a breakout role that earned him critical acclaim, American Psycho is a film adaptation of Bret Easton Ellis' controversial novel. Bale portrays Patrick Bateman, a wealthy and seemingly perfect yuppie living in 1980s New York City, who unleashes his horrific killing instincts after dark. As Bateman's bloodlust grows, his once-perfect facade begins to crumble, exposing the dark underbelly of his seemingly idyllic life. With Bale delivering a star-making performance and a stellar supporting cast, American Psycho has become a modern horror classic that offers a scathing critique of yuppie culture, leaving a lasting impact with its chilling and provocative portrayal of a disturbed mind.
10. Hatching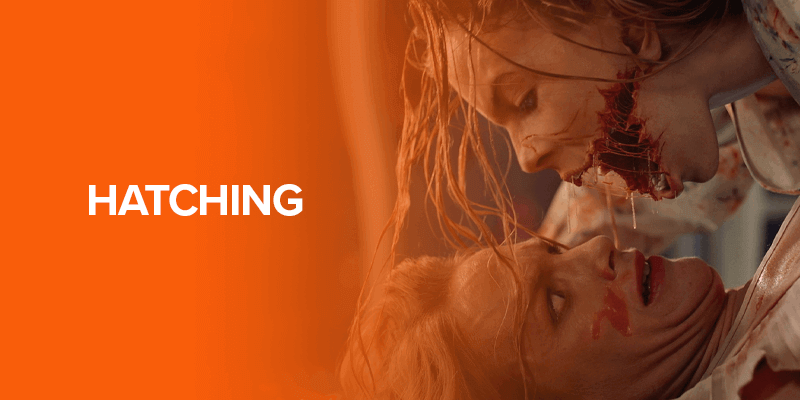 Stars:

Christian Bale, Willem Dafoe, Jared Leto

Year:

2022

Runtime:

91 Minutes 
Delving into the unique world of a 12-year-old gymnast named Tinja, Hatching is a compelling coming-of-age story that takes a dark turn. After discovering a dying bird's egg deep in the woods, Tinja becomes the caretaker of the hatched creature, which transforms into a visually disturbing entity resembling those who raise it. As Tinja tries to protect her family from the creature's clutches, the film delves into surreal terrors and explores themes of girlhood and the pressures of worthiness in mothers' eyes. With its unsettling David Lynch-inspired visions of suburban life being torn apart, Hatching is a memorable feature that leaves a lasting impression.
11. The Field Guide to Evil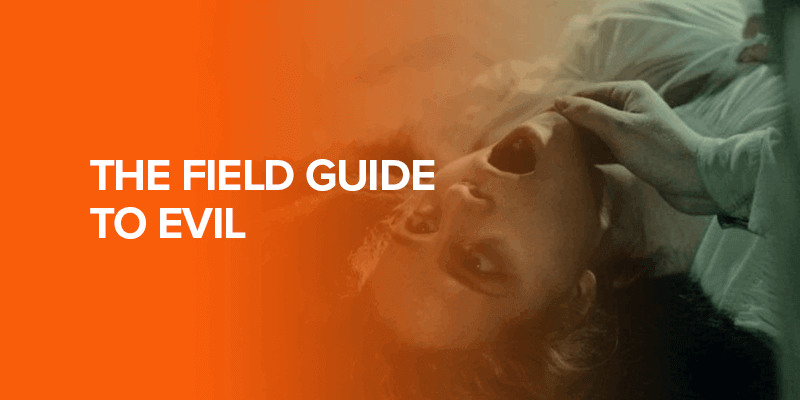 Stars:

Marlene Hauser, Luzia Oppermann, Karin Pauer

Year:

2018

Runtime:

117  Minutes 
The Field Guide to Evil is a captivating international anthology film that weaves together eight distinct genre tales with folkloric influences. Notably, the film features contributions from acclaimed writers/directors such as Peter Strickland (known for Berberian Sound Studio and In Fabric), Veronika Franz, and Severin Fiala (known for Goodnight Mommy and The Lodge). Each segment presents a homage to a significant mythological terror, creating a diverse and intriguing collection of stories. While not every short may have the same impact, the film as a whole leaves viewers in "glass half-full" territory, with its visionary concepts and skillful execution offering plenty to appreciate and discuss.
12. Sea Fever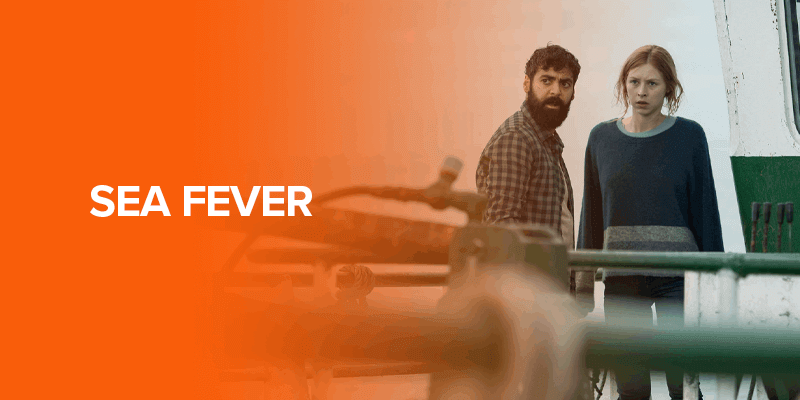 Stars:

Hermione Corfield, Ardalan Esmaili, Olwen Fouéré

Year:

2020

Runtime:

89  Minutes 
In Sea Fever, Hermione Corfield shines as Siobhán, a marine biology intern embarking on a research trip aboard a fish trawler. Despite her struggles to connect with the crew, the real challenge arises when a mysterious and devastating aquatic affliction descends upon the isolated vessel. As the horrific infection spreads among the crew, it becomes a race against time to contain the oceanic plague. With its timely commentary on global health issues, Sea Fever weaves metaphors and allegories into a slow-burning, atmospheric narrative that will captivate viewers from beginning to end.
13. You Are Not My Mother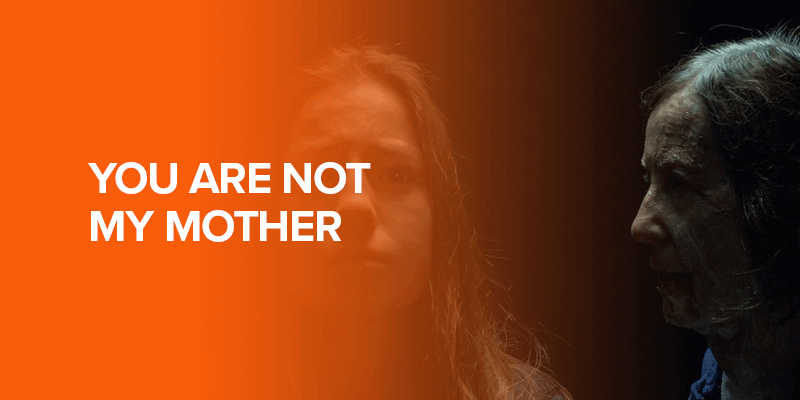 Stars:

Hazel Doupe, Paul Reid, Ingrid Craigie

Year:

2022

Runtime:

93  Minutes 
 You Are Not My Mother is a movie that offers a unique perspective on a world where our parents may not be who we thought they were. This 2021 Irish horror film follows Char (Hazel Doupe), her grandmother (Ingrid Craigie), and Char's mother, Angela (Carolyn Bracken), in the aftermath of Angela's sudden disappearance. When Angela reappears, she is no longer the same person Char has known her whole life, exhibiting alarming new behaviors and disturbing emotions. As Char tries to unravel the mystery of what has happened to her mother, she delves into a perplexing and almost folkloric world where various fears lurk. With an astonishing feature debut from director Kate Dolan, You Are Not My Mother creates a haunting setting and atmosphere that keeps viewers on the edge of their seats, wondering what horrors await.
14. Antlers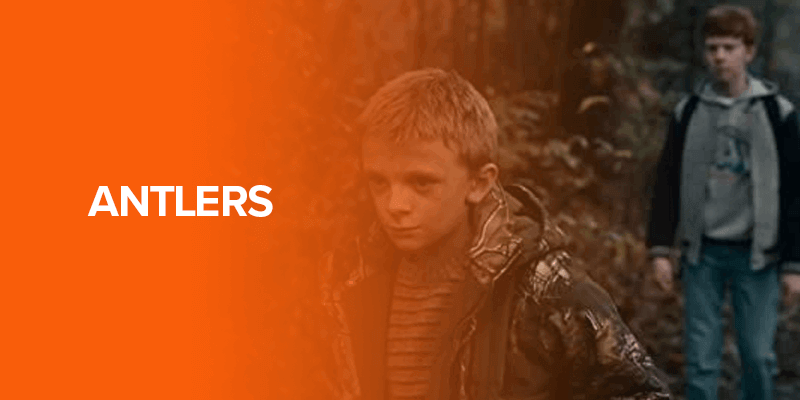 Stars:

Keri Russell, Jesse Plemons, Jeremy Thomas

Year:

2021

Runtime:

99  Minutes 
Renowned director Scott Cooper, known for his successful films such as Crazy Heart, Out of the Furnace, and Black Mass, takes a surprising turn into the realm of pure horror with Antlers. The results are just as visceral and impactful as expected from this seasoned filmmaker. Keri Russell and Jesse Plemons star as the middle school teacher and her law enforcement sibling, respectively. When a young student (Jeremy T. Thomas) exhibits increasingly strange behavior, the brother-sister duo investigates the boy's life, uncovering dark and mythic secrets along the way. Although the film can be on the nose sometimes, Antlers ultimately stands out as a bold and brutal exploration of our sacrifices in the name of family.
15. Agnes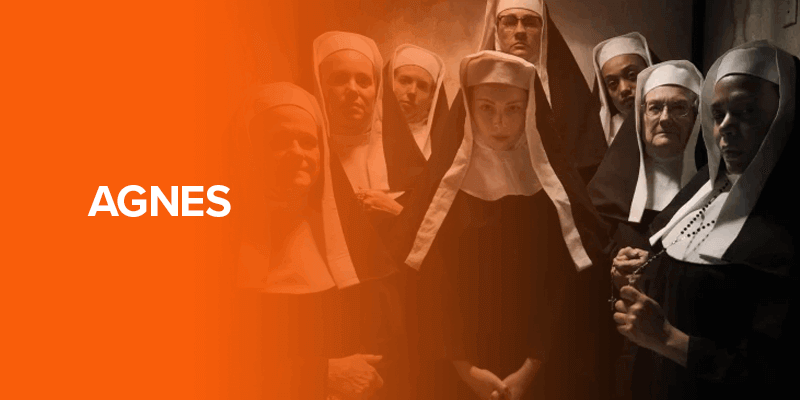 Stars:

Molly C. Quinn, Sean Gunn, Hayley McFarland

Year:

2021

Runtime:

93  Minutes 
Director Mickey Reece's Agnes is a gripping horror drama exploring religious fervor's depths. When a nun exhibits disturbing behaviors, a priest and his apprentice are sent to a secluded convent to investigate. However, as the demonic presence grows stronger, even the best intentions of the priesthood may not be enough to contain the evil that unfolds. Despite its modest budget, Agnes is an atmospheric and chilling tale that keeps viewers on the edge of their seats from start to finish.
Wrapping UP 
That's a wrap for now! Hulu offers a wide selection of captivating horror movies for audiences to enjoy. From critically acclaimed dramas to thrilling horror flicks, Hulu has something for everyone.  Whether you're in the mood for thought-provoking storytelling, heartwarming moments, edge-of-your-seat suspense, or thought-provoking social commentary, Hulu has got you covered. So grab your popcorn, settle in, and prepare for unforgettable movie nights with Hulu's impressive lineup of top horror films. Happy streaming!