Do you know what Media Box HD is? If not, let me explain it to you. Media Box HD is a demanding media streaming application among Android media apps that produce amazing media content, including Movies, TV shows, Games, Anime, and adorable Cartoons. Moreover, it amalgamates with third-party apps like MX Player to bring more diversity to the vast content library for media consumers. However, to install Media Box HD on Firestick, there are some instructions to follow. Media Box HD has a massive library of streaming media content, which keeps updating with the latest worth-watching media content. Streaming on Media Box HD promises HD quality with unlimited media consumption. The permanent users of the Fire TV Stick cannot resist a day without it. We have designed this blog to teach you step-by-step how to play Media Box HD on Fire TV Stick.
Attention! Before moving forward, you might find multiple streaming content geo-restricted for which you need to be in that particular region. Get Surfshark and unblock geo-restriction with the best VPN. Get the best AES-256-bit military-grade encryption and protect your online activities. Stay anonymous with the ultimate VPN now.
Primarily designed to run on Android, the app is free of cost and available to download easily. The numerous kinds of latest content streaming and favorite music for music admirers are not to be missed!
Hence, to get privileged with the unique content of the era, one can always learn the easy steps to proceed with the installation. Moreover, there are specific guidelines to follow to display Media Box HD on Firestick. Read along to implement them on your device.
Install Media Box HD on Firestick with the Help of a Downloader And APK File
Using Media Box HD on your Firestick requires some techniques to follow. If, at the end of the day, that's what you yearn to watch, why not learn the primary steps to get along?
Steps To Install Media Box HD on Firestick via Downloader app
Since Media Box HD is not accessible on Amazon App Store, one can always run it by sideloading the Downloader app. To install Media Box HD on firestick via the Downloader app, follow the guidelines below:
Download/Install the Downloader app on your Firestick.
Open the Downloader app.
Enter the URL of your Media Box HD APK downloader.
Choose the "Go" button.
Wait for a while.
After completion of the download process.
Install the app.
After the installation, tap on "open" to continue.
You can quickly launch the Media Box HD on your Firestick TV.
Enjoy your favorite media streaming.
That was all. Aren't these hassle-free and quick-to-implement steps? I am sure they will be useful. After the installation procedure, you can happily stream your desired media content that you are yearning to stream with the Media Box HD.
How To Install Media Box HD On firestick Using Downloader
Since you have downloaded the Downloader app on your Media Box HD, previously. You can use your Downloader application as a side-loader to install Media Box HD APK on your Firestick to stream media comfortably.
Follow the simple and effective steps below to catch up.
Open the "Downloader" app.
Choose the "Home" option on the left side of the user interface.
A tab will appear, showing you an URL.
Type this URL: https://firetvsticks.co/.apk-files/MediaBox.apk
Press "Go."
A tab will appear on the screen showing "File Downloading Progress".
When the download is done, the "Downloader" app will run the APK version
Scroll down.
Tap on "Install."
Installation would be completed in a few seconds.
Click "Open."
If you want to delete the APK file since it's no more needed, click "Delete."
To confirm the deletion process click "Delete" again.
That's it, you are done with installing the Media Box HD with the help of an APK file, sideloading the Downloader app. Now you can stream anything you waited long to stream on your Firestick.
Why Do You Need a VPN for Firestick
Firesticks is officially not available on Amazon App Store. Never mind, one can always sideload them with a downloader app to progress. However, streaming copyrighted content without consent could be risky for the consumer. Other than that, ISPs and third-party internet scammers have their prying eyes on the user's internet activities, so the browsing history is not saved and secure to stream Media Box HD on a Firestick.
Therefore, to adopt internet freedom, one can choose a robust VPN to satisfy their media consumption desires of country-blocked content. A reliable VPN should always have a no-logs policy, privacy, and anonymity to the sky limits.
To pick the best from the market, you can choose from the list of mentioned four amazing VPNs to connect you to Media Box HD on Firesticks.
Surfshark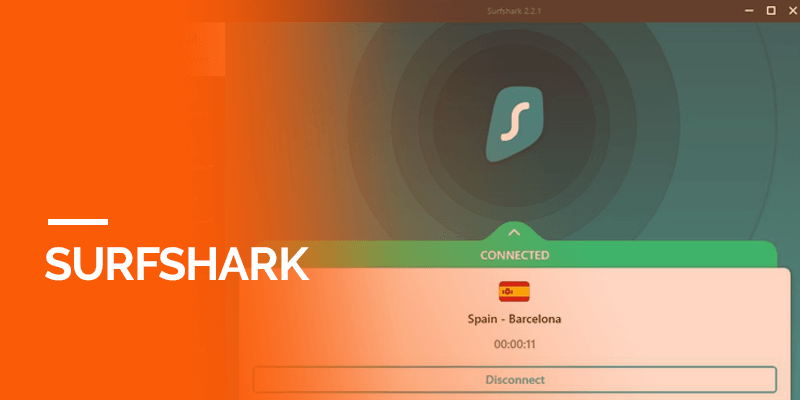 Well-known for its robust servers and no-log policy, consumers use Surfshark in 65 countries with 3200 powerful servers to stream their favorite content without geographical restrictions.
While traveling, or residing anywhere in the world, a great VPN like Surfshark could be a lifesaver. Since the IP and DNS protection can spoof the user's internet activities to every extent, third parties cannot spy on your activities.
NordVPN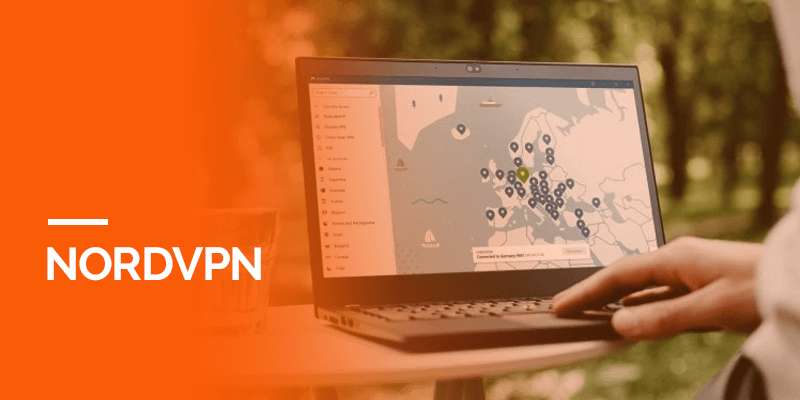 Working on 5200 servers within 55 countries, NordVPN falls in the category of amazing VPNs to trust. Besides, it also encrypts the user's internet activities through its virtual tunnel that Internet Service Providers cannot trace.
Moreover, the packages are really amazing to opt for if one is concerned about their internet safety and privacy.
Along with that, NordVPN allows access to many of the media streaming sites and devices to connect with its servers and provides users with access to media sites like Hulu, Google TV, Chromecast, Apple TV, and uncountable more media streaming apps and devices that one cannot run without a Virtual Private Network.

ExpressVPN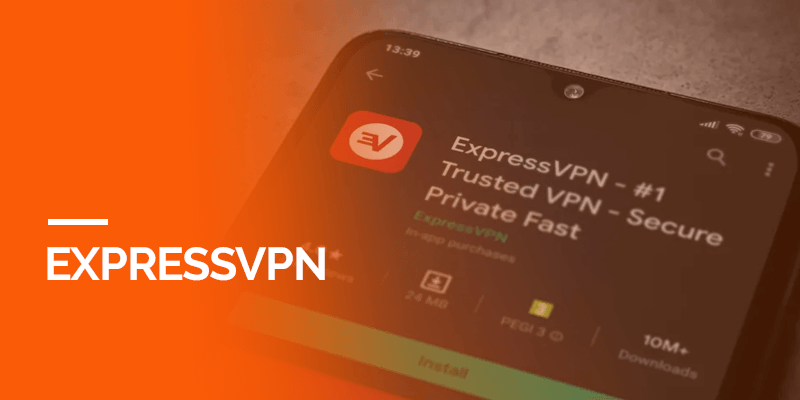 VPNs are an essential tool for entertainment to us while going online and surfing the internet. Internet activities of the users are always going through the prying eyes of the ISPs and third-party internet criminals, who track down one's web browsing information. Therefore, to get rid of these unfortunate events, one should prioritize using the most demanding, privacy-friendly VPN in the market, ExpressVPN.
Famous for its standard quality, no-logs policy, security, and anonymity, ExpressVPN is serving its services across 94 countries with 3200 servers which can totally change the user experience by opening gates to the most secure virtual platforms, unblocking geo-fenced content, and more.

FastestVPN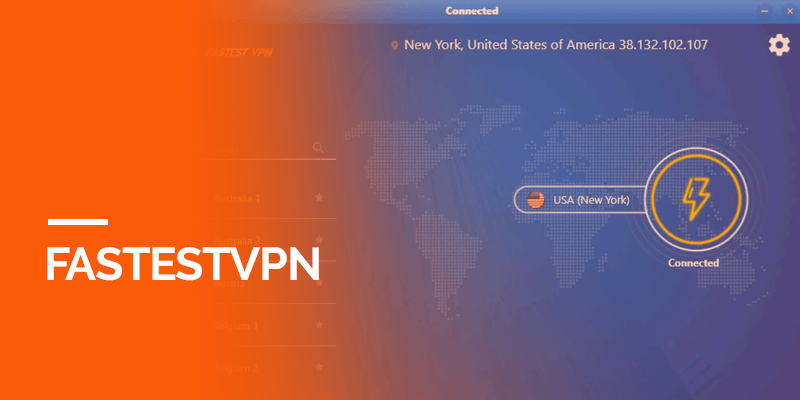 Who doesn't yearn to live a fast and secure internet life? With FastestVPN, it has become possible. FastestVPN is currently serving 600 plus VPN servers in 50 plus locations.
The unique selling points include unlimited bandwidth, a kill switch feature, DNS/IP leak protection, and data encryption. Moreover, it can allow the consumer to connect to any of their favorite digital media streaming application if they have a good VPN connection like FastestVPN to break country-censored content and enjoy their favorite shows in a much safer environment.

Enable Apps from Unknown Sources To Allow Sideloading
To get access to Media Box HD on your Amazon Firestick, there is a way to sideload the Downloader app to continue the activity. To sideload the Downloader app for running Media Box HD, follow these mentioned guidelines.
Go to the settings from the Home Screen.
Move forward to "My Fire TV."
On the third bar, Select the "Developers" option.
A tab of "Apps from Unknown Sources" will appear.
If it is disabled, click it and turn it on.
Select "Turn on" to keep going.
That's all you need to do to start streaming top-tier media content of all times.
Wrapping Up
Firestick is one of the best ways to stream movies online. Living in an internet-restricted world, there are annoying roadblocks. I hope this tutorial was helpful for you to install Media Box HD on your Firestick.
Moreover, always choose a VPN to stream your favorite geo-blocked apps/sites since this way, third parties cannot see what content you are watching, and you will be saved from the eagle eyes of the ISP.