In today's digital age, streaming content has become integral to our lives. With the advent of devices like Amazon Fire TV, we can transform our regular TVs into smart ones. However, many users know how to cast Amazon Fire TV from iPhone. This guide will walk you through the simple steps to cast to Amazon Fire TV from your iPhone.
Streamers ListenUp! Experiencing Geo-restrictions with accessing platforms while located outside the geographical boundaries of the United States? Rest assured that by utilizing a VPN such as Surfshark, it is possible to access and utilize Hulu, Disney+, and Netflix on Firestick devices outside the United States.
Surfshark is a highly efficient VPN service that offers optimized servers located in the United States. These 3600+ servers are designed to effectively mask and alter your IP address, ensuring enhanced privacy and security. Additionally, Surfshark enables unlimited simultaneous connections, allowing VPN use on various devices. The service also has a no-log policy to protect your data. Surfshark is a prominent VPN provider that lets customers access regionally prohibited content using these features.
Cast Amazon Fire TV from iPhone – Prerequisites!
May it be casting photos to Amazon Fire TV or casting through your phone, ensure the following points:
1. Ensure Wi-Fi Connectivity
Before you begin, ensure your iPhone and Amazon Fire TV are connected to the same Wi-Fi network. This is crucial for seamless casting.
2. Update Your Devices
Check for updates on both your iPhone and Amazon Fire TV. Outdated software can sometimes lead to compatibility issues.
How to Cast from iPhone to Firestick – A Short Tutorial
You can easily install the AirScreen app on your FireStick without the need for sideloading, as it's available in the Amazon App Store. Follow these steps:
Go to the home screen, and navigate to the Magnifying Glass icon in the menu bar. Then, scroll down and click on "Search."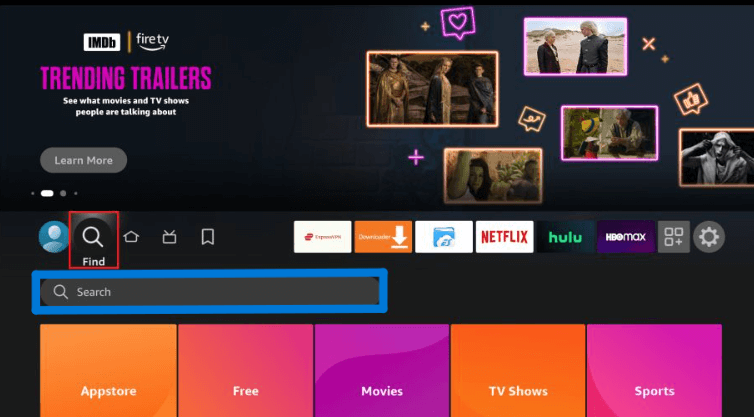 Enter "AirScreen" in the search bar, and select it from the list of suggestions.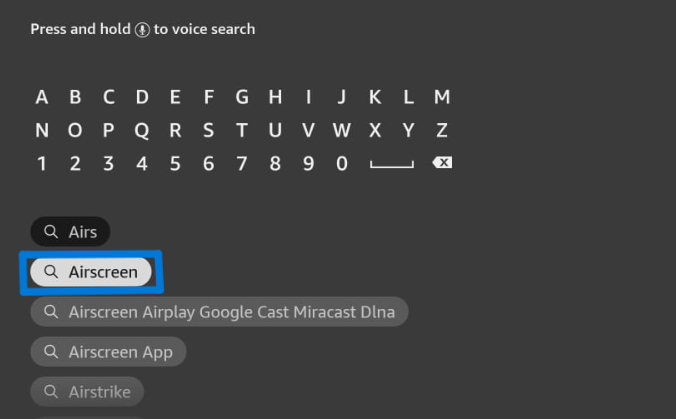 Find "AirScreen" in the "APPS AND GAMES" category.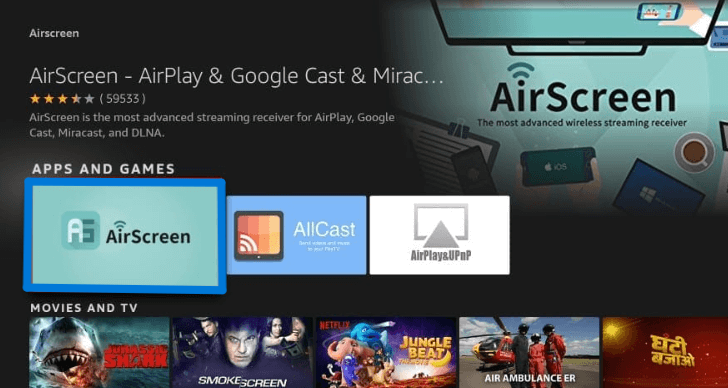 Click on "Get" or "Download."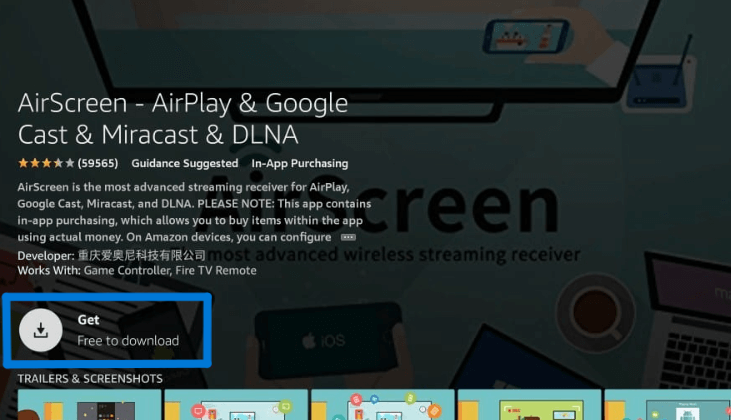 After the installation is complete, click "Open." When AirScreen opens, click "Continue."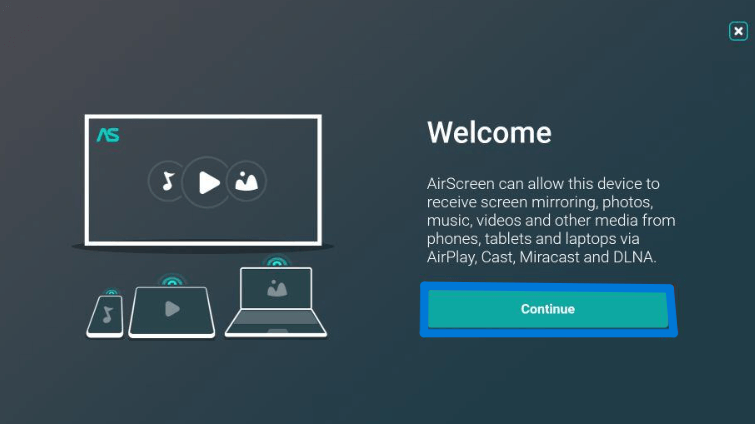 Confirm your Wi-Fi connection by clicking "Confirm."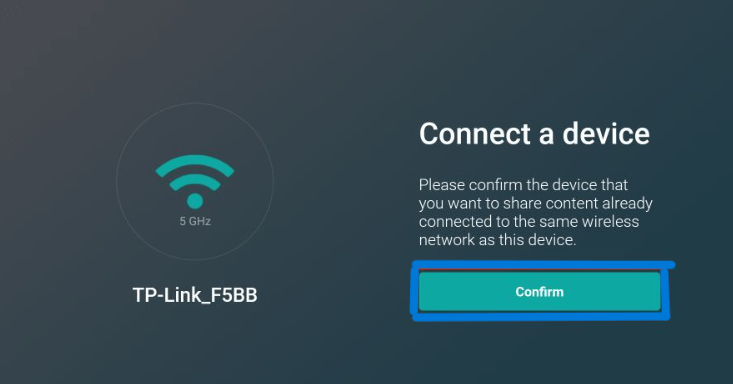 Click the "Cross" button to proceed.
Ensure that you're back on the AirScreen home screen.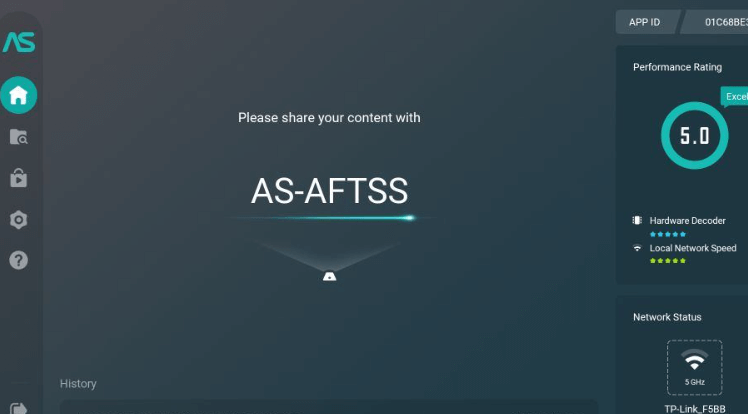 On your iPhone, swipe down from the top-right corner of your screen to access the Control Center. Then, select "Screen Mirroring."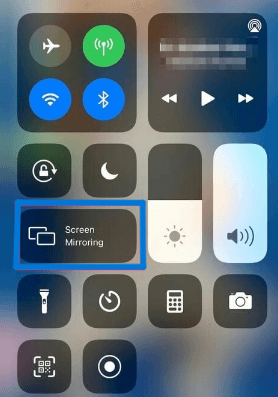 Cast Amazon Fire TV from iPhone – Using Third-Party Apps
1. Download a Casting App
Visit the App Store on your iPhone and search for casting apps compatible with Amazon Fire TV. Additionally, some popular options include "AirScreen" and "AllConnect."
2. Install and Open the App
After downloading the app of your choice, install it, and open it on your iPhone.
3. Connect to Amazon Fire TV
Follow the in-app instructions to connect your iPhone to your Amazon Fire TV.
4. Cast Content
Troubleshooting Tips – Cast Amazon Fire TV from iPhone
Problems may occur while casting Amazon Fire TV from iPhone. These errors are commonly found on FireStick, and instead of quitting of FireStick, try these toubleshooting tips and tricks to cater to any issues during the casting process.
1. Perform an inspection of the Wi-Fi signal strength
Maintaining a robust and stable Wi-Fi signal is essential to ensure uninterrupted casting.
2. Restart Device
If you experience any technical difficulties, we recommend attempting a system reboot on both your iPhone and Amazon Fire TV devices.
3. Deactivate VPN
If you enable a Virtual Private Network (VPN) on your iPhone, temporarily disabling it is recommended, as it can disrupt the casting functionality.
4. Update Apps
Ensure you regularly update your casting and streaming applications to take advantage of the most recent features and bug fixes.
Note: If you are downloading anything from the internet or have anything sent from an unknown source that you want to download and cast on Amazon Fire TV. Ensure you are connected to the best VPN, Surfshark, before downloading. Moreover, its best encryption delivers complete security from cyber threats. Moreover, disable the VPN once the download is done, and you can continue casting Amazon Fire T from iPhone.
FAQs – Cast Amazon Fire TV from iPhone
Can I use a VPN while casting to Amazon Fire TV?
While using a VPN on your iPhone is possible, be cautious as it may interfere with casting. If you encounter any issues, try disabling the VPN temporarily or consider using a VPN service like Surfshark, designed to work seamlessly with streaming platforms on Fire TV devices, even outside the United States.
Can I use AirPlay to cast all Amazon Fire TV devices?
AirPlay is only compatible with Amazon Fire TV Stick 4K and later models. Ensure your device supports AirPlay 2 before attempting to use it for casting.
Is it necessary to use a casting app, or can I cast directly using AirPlay?
You can cast to Amazon Fire TV using AirPlay or third-party casting apps. AirPlay is built-in and provides direct casting capabilities, while casting apps offer additional features and compatibility with a broader range of devices.
What should I do if my casting is lagging or experiencing interruptions?
If you encounter lag or interruptions during casting, ensure your Wi-Fi signal is strong and stable. Additionally, consider restarting both your iPhone and Amazon Fire TV. Updating your apps may also help resolve such issues.
Conclusion
Casting to Amazon Fire TV from your iPhone is straightforward, whether you use AirPlay or third-party apps. With these steps, you can enjoy your favorite content on the big screen hassle-free. Now that you've learned how to cast to Amazon Fire TV from your iPhone, you can enjoy a more immersive viewing experience on your television screen. Casting opens up a world of possibilities, whether watching your favorite movies, sharing photos with friends and family, or playing games. So, grab your iPhone and start casting today!