Want to watch Amazon Prime on Roku Device? Our guide explains everything there is to know about getting started.  Learn to sign up, download, install, and start streaming Amazon Prime Video using your Roku.
Amazon Prime Video is one of the most popular streaming services available online. It has a huge library of shows and movies through which you can watch and enjoy original titles like Fleabag, Hanna, Carnival Row and The Marvelous Mrs. Maisel.
Alert! Unlock Amazon Prime's vast content library on Roku with Surfshark VPN. Effortlessly bypass geo-restrictions, access your favorite shows and movies, and enjoy unrestricted streaming with their reliable US servers.
The platform gives its subscribers access to a broad range of content therefore, it is important for many to know about how to stream Amazon Prime Video on Roku.
Does Amazon Prime Video work on Roku?
Yes, you can use the Roku Amazon Prime Video app across all Roku device players. To stream Prime Video on Roku, you need an Amazon subscription, Wi-Fi connection, supported Roku device to watch Amazon Prime Video content. However, if Amazon Prime is not available in your country or the Roku Store, we recommend changing your IP address to a US one with Surfshark.
How to Watch and Install Amazon Prime Video on Roku
As Roku has official support for Amazon Prime, thus it is available in its app store. That is why you can install it in a few minutes by following my quick steps:
Start up your Roku device and press the home button on the Roku remote
On the home screen, select the Streaming channels
Now click on search channels
Type Amazon prime video and press ok
Select the first app from the result
Download it by clicking on Add channel and wait for the installation process to complete
Now add this app to the list of installed apps
Launch the app
Now you need to log in to the Amazon prime app for the first time. In case you don't have an account already, then it's time to create one.
Creating an account on Amazon Prime
Open a browser and search for Amazon Prime
Open the official site
Click on the Sign-in button lying on the top right side of your screen
It will take you to the login page
Now click on I don't have an account
Now you will land on the Sign-Up page
Here fill the boxes with the required info such as Name, Email, Password, etc
After hitting the sign up button, you will receive an email about the confirmation of your account
After confirming, go back to the Amazon prime home web page
Slap the Start trial button and then add your payment details
Lastly, purchase a subscription plan
How to Watch Amazon Prime Video on Roku with VPN
Even though you can stream Prime Video from multiple devices including the range of players offered by Roku, the app is geo-restricted most countries. For this, a Surfshark the best VPN for Amazon Prime that works with both Amazon Prime and Roku is required. It allows you to stream securely, anonymously and to unblock geo-restricted channels from specific countries/regions. Here's how to watch Amazon Prime Video on Roku with a VPN:
Install a VPN on your Roku device (Surfshark is our top recommendation)
Launch the VPN app and login with your credentials
Click OK to configure your VPN for Amazon Prime
Select a server location of your choice from the available server list
Click on the power button to establish a VPN connection and watch Amazon Prime Video on Roku with a VPN.
5 Best VPNs to Watch Amazon Prime on Roku
As mentioned, a VPN for Roku is crucial if you can't access the Amazon Prime app from the Roku Store. We've tested many VPN and listed only reliable and working providers. However, if we had to choose one, we'd go for the best performing VPN, Surfshark. Here's why: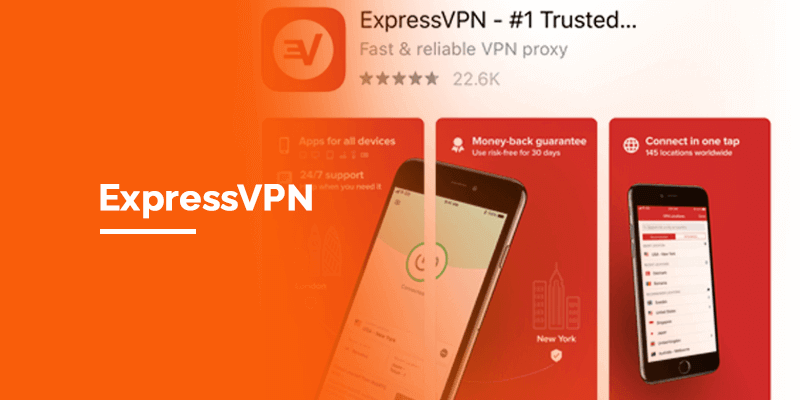 MediaStreamer DNS
AES-256-Bit encryption
 30-day money-back guarantee
Free trial
ExpressVPN is based in the British Virgin Islands, and there are lots of reasons why ExpressVPN is listed as the best VPN for Amazon Prime on Roku in our round-up.
With its extensive range of 3000+ servers in the biggest coverage of 94 countries, you can defeat the toughest blocks and use the VPN on Amazon Prime and other services like Netflix, Hulu, HBO GO, and BBC iPlayer along with other top streaming sites like Disney Plus.
ExpressVPN is a veteran VPN provider with faster speeds and stable connection. It also comes with a free trial.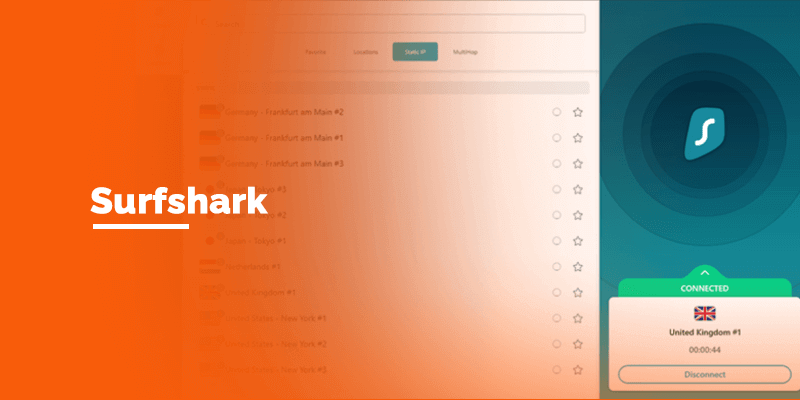 AES 256-GCM cipher
Kill Switch
DNS and IP leak protected
Wireguard, IKEv2, and OpenVPN protocols.
Surfshark is also included in our list of working VPNs for Amazon Prime on Roku for many reasons. It is also based in a privacy-friendly location which is the British Virgin Island. It offers  3200+ servers in 99 countries. Surfshark is quite popular among most users in the industry. Besides being the best Amazon Prime VPN, it is also the best for unblocking other popular streaming services like Netflix, Disney+, BBC iPlayer, and much more.
Surfshark also works well in countries like China. if you're still confused about the service, then, you can even try Surfshark free trial period.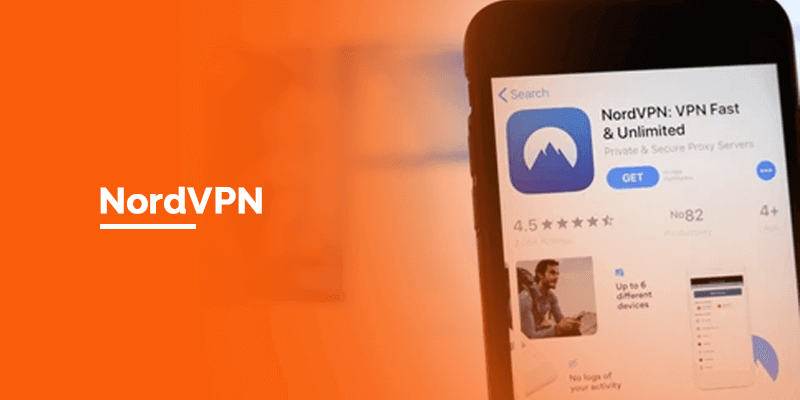 AES 256-bit encryption
DNS and IP leak protected
Connections up-to 6 devices
7-day free trial for Android and iOS devices
NordVPN is another favorite and the best VPN for Amazon Prime. It is based in Panama and offers  5400+ servers in 59 countries. This VPN provider is also known for unblocking multiple streaming platforms. You can use the VPN on Amazon Prime and other services like Disney Plus,  US Netflix, Hulu, BBC iPlayer, and much more, with the addition of Amazon Prime.
Besides its wide server range, it also  offers a variety of US locations that are great for unblocking the Prime services.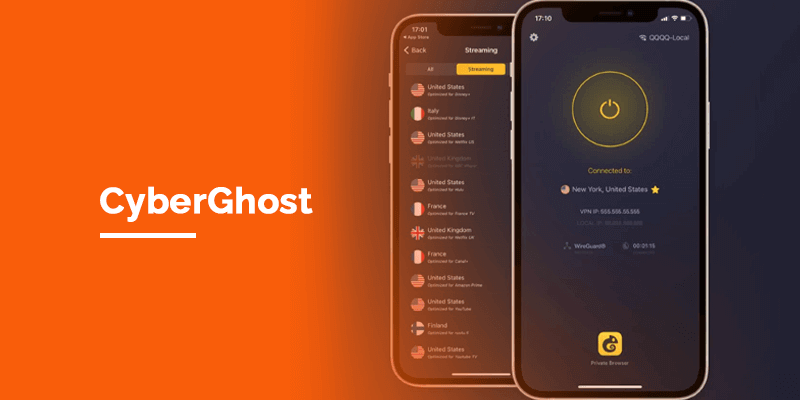 AES 256-bit encryption,
Kill Switch
45-day refund for multiple platforms
CyberGhost is another reliable VPN giant. It is a Romanian based VPN service that mainly focuses on security and privacy. With utter security and privacy this VPN service also unblocked some of the biggest streaming services in the industry like Netflix, Hulu, BBC iPlayer, Kodi, and more.
CyberGhost even expands its unblocking capabilities by helping users in accessing the Amazon Prime services with great ease.
This VPN provider has one of the biggest platforms of servers, 6000+ servers in 90 countries which makes it the best tool for bypassing geo-restrictions. CyberGhost also offers a free trial if you're willing to try the VPN out.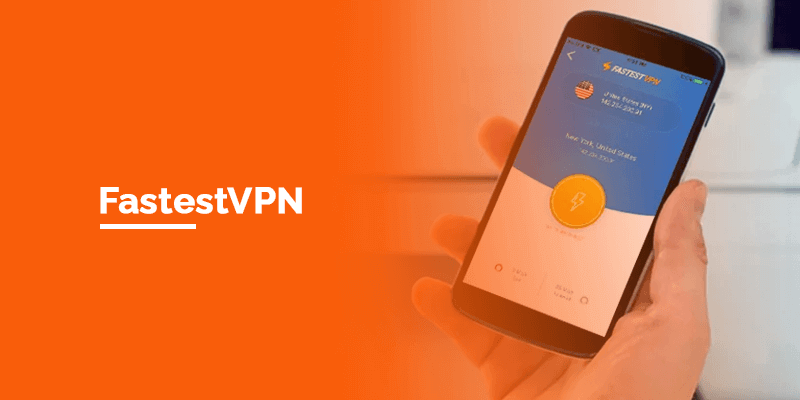 Affordable Prices ($1.11/mo for a 3-years plan)
15-day money-back guarantee
Multiple advanced protocols
10 simultaneous device connection
DNS Leak Protection
Split tunneling
FastestVPN is not only the best VPN for Amazon Prime, but it is also a very affordable VPN service. It is located in the Cayman Islands which is again a privacy-friendly location. It has 350+ servers in 40+ locations.
FastestVPN has some of the best security and privacy features.  Although it offers mediocre coverage, but it also happens to unblock some of the top streaming services in the industry, which include Disney+, US Netflix, Sling TV, along with Amazon Prime Video.
Why do you need a VPN to access Amazon Prime Video on Roku?
Roku is safe and it is designed to be hardened against unauthorized attack. However, using a VPN allows you to watch shows from other countries' catalogs or connect to your home version of Amazon Prime when traveling abroad. Using the right VPN with Amazon Prime Video enables you to stream many more movies and shows not available in your region.
Is Amazon Prime Video on Roku Safe and Legal?
Absolutely! Amazon Prime Video Roku app is safe and legal with a subscription cost $8.99/mo. However, some Amazon titles are geo-restricted therefore, it is highly recommended to connect to a VPN to unblock your favorite content from any catalog of your choice. A VPN also hides your IP address and streaming activities from your ISP that potentially saves you from ISP throttling, and other surveillance issues.
How to choose the Best VPN to Watch Amazon Prime on Roku?
To choose a VPN to watch Amazon Prime on Roku, you must consider the following factors of a VPN service:
Working servers with Amazon Prime Video
VPN compatibility with a Roku device
Should be stable enough to circumvent buffering and ISP throttling.
Should be compatible with maximum Roku models
High-end security features to secure your connection while using  Roku.
Should have a  free trial or a money-back guarantee so that you can easily test Amazon Prime Video on Roku.
To watch Amazon Prime Video on Roku safely, you will need a VPN. We've featured the best VPNs to unblock various shows and movies from any location, restriction-free  while using Amazon Prime Video on Roku.
Amazon Prime Video offers an extensive library of shows and movies, but many of these are geo-restricted. A VPN is the best solution to defeat such geographical restrictions in order to access  the wide Amazon Prime international libraries.
Despite the fact that Amazon Prime is very strict at blocking VPNs, only a few VPN providers can circumvent its VPN blocks . Therefore, we have compiled the best VPNs for Amazon Prime Video with great speeds and excellent server spread to unblock the latest prime video titles at your location.
What Type of content can you stream via Amazon Prime on Roku?
You should get Amazon Prime Video on Roku because there are various shows and movies to watch here. You can enjoy and watch amazing content related to multiple genres, including sci-fi, thriller, adventure, comedy, action, drama, romance, etc.
You can also watch the best Amazon Prime Video shows like The Underground Railroad, American Gods, The Boys, Utopia, , Tales from the Loop, and many more. If you want to watch something thrilling, thne you can check out shows like The Expanse. It is one of the most thrilling sci-fi shows on Amazon Prime Video available right now.
Besides movies and shows, Amazon Prime Video also offers a library of over two million songs. You can listen to this audio on Roku using your Amazon Prime Video subscription.
Best Shows to Watch on Amazon Prime on Roku
The following are the best Amazon Prime Video shows in 2022:
Night SkyMaking the Cut
Paper Girls
The Kids in the Hall
The Lake
The Outlaws
Chloe
A League of Their Own
Lizzo's Watch Out for the Big Grrrls
The Lord of the Rings: The Rings of Power
Best Movies to Watch on Amazon Prime on Roku
Here is the list of the best Amazon Prime Video:
Don't Make Me Go
House of Gucci
Anything's Possible
Samaritan
Emergency
The Twilight film series
Licorice Pizza
Thirteen Lives
The Lost City
No time to Die
Marry Me
Why is Amazon Prime Not Working with Roku? Check Out the Fixes
If your Roku isn't working with Amazon Prime, ensure using the Roku device that supports the platform. If you're still facing the same issue, then log out and insert your Amazon Prime account information again. If still the issue is the same, then log out, and then again log into your Amazon account. To do so, head to the Roku TV's settings page and  select unregistered devices. The device should then be restarted.
Pricing for Amazon Prime on Roku
Talking about the prices, Amazon Prime comes with a price tag of $14.99/month. The Prime membership not only provides access to the huge library of Prime Video but also many other mouthwatering benefits such as Prime Day (a saving event), free delivery, over 2 million songs, and much more.
However, if you are not interested in other benefits and just want to enjoy the Amazon Prime Video streaming service, it will cost you $8.99/month.
Amazon is also offering a tempting deal where a student enjoys the Amazon prime benefits at just $7.49/month or $69 /year.
Confused Between Amazon Prime and Amazon Prime Video?
When we talk about Amazon Prime Video, it is a video streaming service and a part of Amazon Prime. It is just like Netflix, HBO MAX, etc.
On the other hand, Amazon Prime membership offers a lot more benefits, including free & fast delivery, over 2 million songs, a once-a-year exclusive saving event, unlimited photo storage, free games, and some more. Amazon Prime Video is also part of the Amazon Prime membership.
Can I Stream 4K on Amazon Prime on Roku?
Amazon prime has a vast number of 4K movies available, and Roku has potent hardware, which makes it capable of streaming 4K movies.
So the combination of these offers a smooth 4K experience. Make sure that your Roku device is connected to at least a 25 Mbps internet connection to have a buffer-free experience. You may also check how to jailbreak Roku.
Is There a Monthly Fee for Roku?
No, there is no monthly fee. You have the option either to buy a Roku player or Roku TV. The difference between them is that the first one can be used to connect with your TV via HDMI and turn it into a smart TV.
While the latter one is a complete solution with built-in Ruko, here, note that you have to pay for the streaming services like Prime Video separately.
Is Amazon Prime Available on All Roku Devices?
Fortunately, yes, all Roku devices support Amazon Prime officially other than that, it is also available for other platforms like Amazon Prime on Kodi with Surfshark. It doesn't matter if you have an old model of Roku; you can still enjoy content on Roku.
But the only downside of having an old Roku device is you will no longer get the new updates for Amazon Prime.
Remember that Roku doesn't come with a pre-installed Amazon Prime app, even on the newer models, so you have to install it manually if you want to watch it.
FAQS- How to watch Amazon Prime Video on Roku
What are the best alternatives to Amazon Prime Video on Roku?
You can also try some other Amazon Prime alternatives like Netflix, YouTube,  Disney+, Plex, Hulu, and HBO Max.
Can I get Amazon Prime on my Roku?
Yes. You can get Amazon Prime on your Roku device by installing the Prime Video app on your Roku devices. To download the Prime Video app, go to the Roku channel store and install the Prime Video app.
Why can't I get Amazon Prime on my Roku?
If Prime Video is not opening on Roku, then chances are the channel has crashed and you need to uninstall it then reinstall the channel will fix this issue.
Why is Amazon Prime no longer available on my TV?
Sometimes Amazon Prime stops working on your TV in that case, restart your internet connection, and power off your TV, then reconnecting it will resolve the problem.
What Roku devices are no longer supported?
Models 2400 to 3100, Roku streaming stick, models 3420 or earlier versions are not supported.
How do I add Amazon Prime to my TV?
You can install the Prime Video app on multiple smart televisions, Amazon devices, mobile devices, games consoles and streaming media devices. Head to your device's app store and get the Prime Video app and register your device using the Amazon website.
How do I get Amazon Prime for free?
To get Amazon Prime for free, you can subscribe to its free trial and once the time limit is up, you can cancel your subscription.
Conclusion
If you are looking for quality entertainment, Amazon Prime Video is an incredible streaming service to get entertained during your leisure hours. You can easily set up and watch Amazon Prime on Roku using the precedent procedure mentioned in our guide. If you have a Roku Player or Roku TV, you are a few steps away from quality entertainment. I am sure you found this guide informative.