Here I have made a list of the best VPNs for Android in 2022 that are readily available and are reliable. They are highly encrypted and ensure a safe connection while you browse the internet.
It has become a necessity to use our phones on a daily basis for a wide range of reasons. I bet you know how essential they are in helping to get a lot done. However, digital security remains a concern for all. This is why VPNs have been in the game for so long.
You should know that using a VPN on your PCs and Laptops is indeed a good practice but leaving your Android smartphones out of that list is not smart at all. You can use the VPNs for streaming purposes on your Android quite easily. Keeping this in mind, I have listed the best VPNs for Android to help you stay safe while surfing the internet for various purposes.
Table of content
Short on time? Here is a list of the best VPNs for Android in 2022
How to Install the Best VPN App on Android?
Here is a step-by-step guide on how to install the best VPN app on Android:
Subscribe to the best VPN app for your Android; we recommend ExpressVPN.
Visit the Google Play Store on your Android Smartphone.
On the search bar, type " ExpressVPN."
Click on Install.
Launch the VPN, sign in and connect to the best server.
There you go! Enjoy using the best VPN app on Android.
Do you need a VPN for Android?
Yes, you do. Most smartphones come with inbuilt security, but it's not completely reliable. A VPN for Android is the sure set way to increase protection on your device, with and without using the internet. In fact, smartphones are usually filled with personal information, ranging from banking details, social media passwords, and more.
A VPN will help protect you from external and internal threats that can plague your device. Plus, if you're traveling with your Android smartphone, you'd need a VPN to access international or local streaming services, banking apps, or websites that are geo-restricted. It's something only the best Android VPN on our list can help with.
The Best VPNs for Android in 2022 – Detailed Analysis
As mentioned above, there are many VPNs in the market that work on Android, but they're not the best. They're either not secure, don't have enough servers, lacking basic features, or aren't available to download. The best Android VPN services listed on our guide were picked after testing, gathering other user reviews, and because they still work in most countries. ExpressVPN is currently the best VPN for Android, so let's start with that: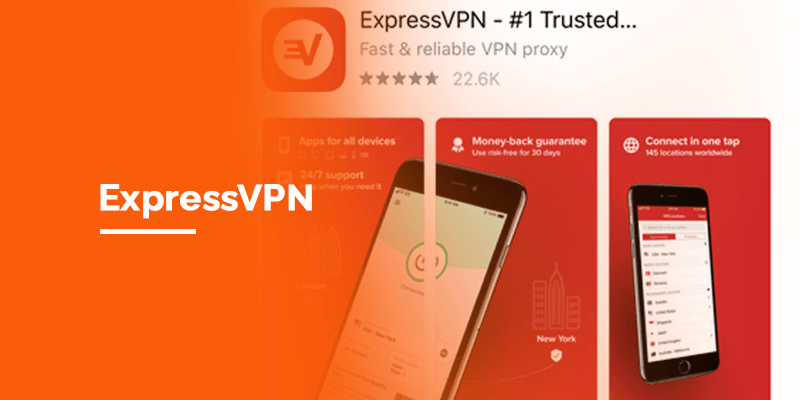 ExpressVPN holds a vast network of servers around the globe which helps users to unblock tons of blocked content on the internet. It has its headquarters in the British Islands. ExpressVPN has its servers placed in 94 countries which are quite impressive, also considering its connectivity speeds are high.
ExpressVPN alters your IP address every time you connect to it, which reduces the chances of anyone tracking you on the internet. The Android app it has is relatively easy to use, and honestly, that is something I liked.
Once you install the app, you will see that it is not so different from the desktop version. This helps you know your way around the app with great ease. The Android app it has is available in 16 languages which are impressive. The AES 256-bit encryption enables top-notch security, which shows it can keep the users protected on the internet.
Android App Interface
The interface of ExpressVPN is also not very different from the desktop one. You will notice the same On/Off button for connecting and a simply navigated server list from which you can choose the server to connect. The location picker is neat as well. Moreover, you can choose your preferred security protocol on the app according to your preference.
The streaming
ExpressVPN helps in unblocking most geo-restricted streaming services like Disney Plus, Hulu, and Netflix. There are many countries where the most popular streaming services are not available because of geo-restrictions.
It includes Netflix, Hulu, Disney Plus, etc., which you can easily unblock anywhere in the world with the help of a huge server. Also, the chat support it offers is quite helpful. If you run into any problems using ExpressVPN, simply contact chat support so they can help you with the best solution.
The pricing plan of ExpressVPN
Yes, the prices of ExpressVPN are not very pocket-friendly but still, the subscribers do not complain. You have to pay $6.67 per month, which is considered to be their best plan. However, when it comes to online privacy and security, spending some extra dollars does not hurt. They are worth it, keeping you safe and protected while you surf the internet.
Plus, you could always use its free trial over the Android VPN app, or delve into its 30-day risk-free trial period.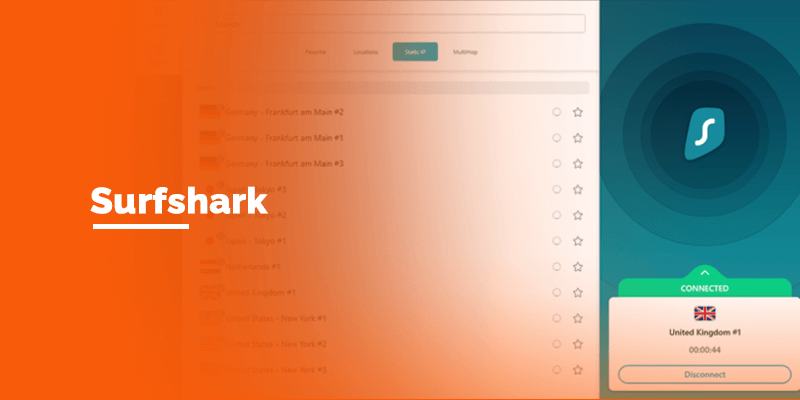 Surfshark stands at number 2 in the list for the best Android VPNs. The functionality of this particular Android VPN app is quite efficient and intuitive. A vast network of servers enables users to get access to multiple geo-restricted websites with great ease. The security it offers is one of its most attractive factors. Its AES-256 encryption will keep you safe while browsing the internet because there is no known way anyone can see your online activity.
The security protocols Surfshark uses enable you to have top-notch encryption. You get to safely send your data, use social media, or do anything on the internet without fearing anyone seeing your online activity. Moreover, a strict no-logs policy of Surfshark states that even if they cannot know what you do online, this is what the actual freedom of using a VPN looks like. Moreover, you can also watch Disney Plus, Hulu, Netflix, etc., using Surfshark quite easily.
Surfshark Android App Interface
There is not a massive difference in the Android app of Surfshark as compared to its desktop version. It is pretty easy to use and connect to servers, switching between protocols, etc. Moreover, all the essential features such as Kill Switch, integrated malware blocker, and split tunneling are easily available on the Android app as well.
Unlimited Connected Devices
Let us talk about the unlimited simultaneous connections that Surfshark provides over a single subscription plan. Most users own multiple devices and want to keep all of them secure. With a single Surfshark subscription, this won't be an issue as it supports an unlimited number of devices to connect to it and stay safe. Use Surfshark on your Android phone to keep your online activity hidden or on your Firestick to access Netflix without any problems.
Complete Digital Security in a Pocket-friendly Budget
When picking up the best VPN android app, the prices also come into the picture. Many other VPN service providers in the market demand such high prices for their subscriptions. As compared to them, Surfshark charges you only $2.49 per month on its 2-year plan. Moreover, a free 7-day trial for its Android app will help you test the app so you can decide whether you want to continue using it or not.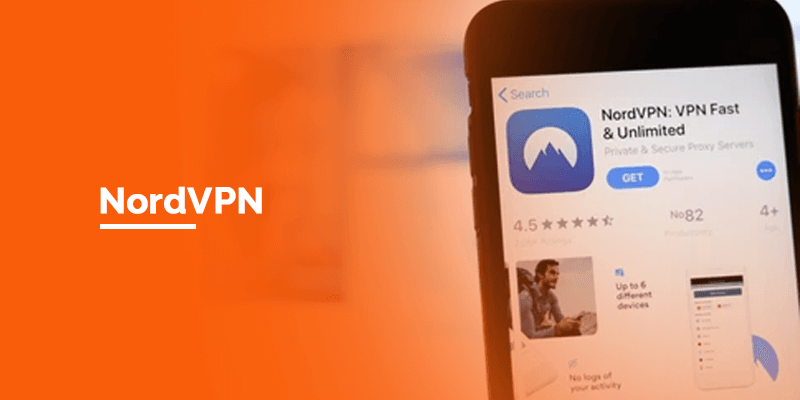 NordVPN is the best Anroid VPN with reliable security. It's based in Panama, and you would love to know that it cannot be forced to give up your data to the federal government. Moreover, it does not keep tabs on your online data anyway.
The multi-hop double encryption it has is what I found to be very interesting, though. Moreover, NordVPN is based in Panama, making it not a part of any international surveillance such as 14 eyes, Five eyes, or even Nine eyes. NordVPN logs minimal information, yet it is impossible for the government to force them to give up the user data.
The Android app that NordVPN has is relatively easy to download and use. It has more than 50 million downloads on Android with a good rating on the Play Store. Moreover, 24/7 live chat support is something that can be helpful to you in case of any query. Watching Netflix, Disney Plus, and Hulu using NordVPN is relatively straightforward as well.
Android App Interface
The easy-to-use Android interface of the NordVPN app enables you to get your hands on it with ease. Moreover, users are not fans of its app, and this is what NordVPN needs to work on. Also, you can visit the Play Store and download the app without any hassle.
Double Encryption
The best multi-hop encryption can protect you from being seen by anyone on the internet. You get to route your traffic through multiple servers, which makes it nearly impossible for hackers or snoopers to see what you do online.
Most VPN service providers only connect you to one VPN server, whereas NordVPN's double encryption adds more security to your connection with the internet. The double-encryption feature is valuable to those who are at more risk of being targeted online, such as journalists and politicians.
The Pricing Plan for NordVPN
Protection from online threats has become essential. You should not leave it as a choice. You should get a NordVPN android app to stay safe while connected to the internet in affordable pricing plans. For its 2-year plan, you have to pay $5.29, which against the security it offers, is quite affordable.
Plus, even if you're not looking to pay just yet, NordVPN for Android comes with a 7-day free trial and a reliable 30-day money-back guarantee.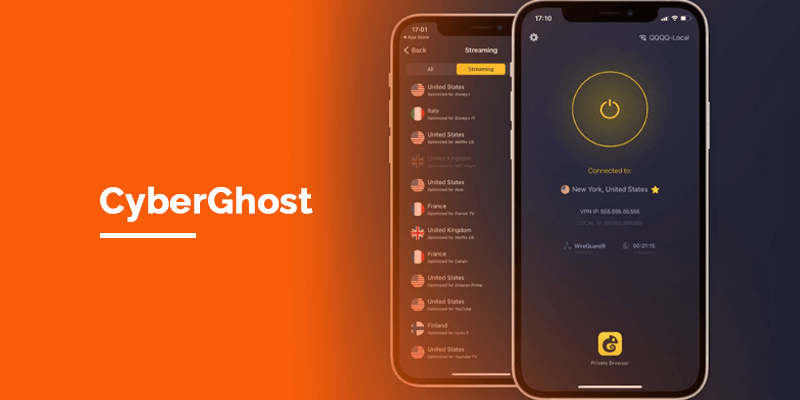 CyberGhost is an affordable option that does not let you break the bank. It has fast customer support to help you with any issues you might have. Moreover, it is not under any surveillance by Five Eyes, 14 Eyes, and Nine Eyes.
Other than that, the server network it has is one of the most attractive aspects. With 8000+ servers placed in 91 countries, it is one of the biggest VPNs in terms of coverage. It also offers AES 256-bit encryption to help your stay safe. Just tap on the country where you want to connect and surf the internet with a masked IP address virtually.
With a wide range of servers, the speeds are quite fast. It happens because there is no load on any particular server, which is something to be seen in most VPNs. Also, it notifies you when you are about to connect to unsecured public Wi-Fi, as it is something most smartphone users do. It helps in keeping your data safe.
Android App Interface
The developers have actually put a lot of time into making the Android app for Cyberghost. It comes with loaded features, including OpenVPN and WireGuard through a toggle that can automatically connect to an insecure Wi-Fi network.
The Kill Switch
CyberGhost VPN has an active Kill switch which boosts your security. If you lose your connection with the VPN, you should not be worried about someone seeing your actual IP address and tracking your location because the Kill switch will disconnect you from the internet. Every connection that your device has with the internet is terminated as soon as the Kill switch is activated. This helps you to prevent anyone on the Internet from seeing what you do online.
The Super Affordable Prices
As compared to other VPN service providers in the market, CyberGhost offers quite pocket-friendly subscription plans. You only have to pay $2.29 per month for its 3 years plus 4 months plan. Also, it is followed by a 45-day money-back guarantee which is quite a good time to see if CyberGhost is good for you or not.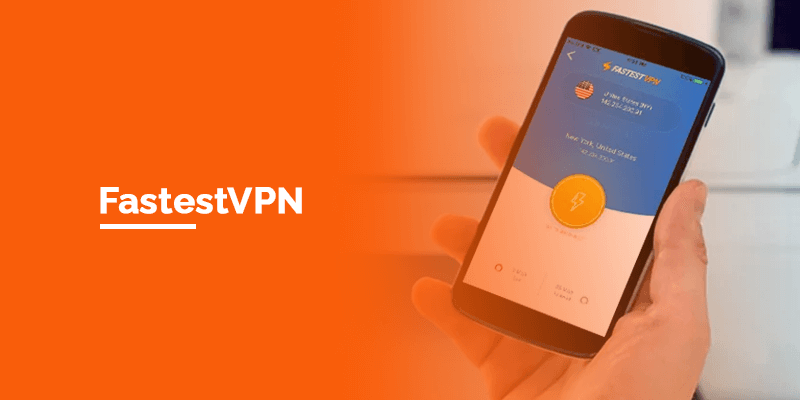 If you're looking for a reliable yet budget VPN for Android, FastestVPN makes a great fit. FastestVPN is based in the Cayman Islands, which is free of the surveillance of the 14-eye alliance and operates its servers in 40+ countries and 52+ locations.
With one subscription to FastestVPN, you can get 10 simultaneous connections which are not at all bad, right? The server network is indeed not as comprehensive as other VPNs on the list, but it provides top-notch security and helps in unblocking the geo-restricted content quite easily.
The internet kill switch offers you to stay safe even if your connection with the VPN disconnects. The FastestVPN Android app is quite user-friendly, which helps the user to know his way around quite easily.
Android App Interface
The FastestVPN Android app is one of the easy-to-use VPN Android apps you will see. The security is guaranteed, and you are always anonymous using the internet while being connected to the FastestVPN Android app. The app also offers advanced features and enables you to take control of your privacy. You can scroll down the list of servers to connect to one quite easily.
Access to geo-restricted content
There are many streaming services that are not accessible in many countries because of the geo-restrictions. A FastestVPN connection helps in unblocking them quite easily because of the servers it has operating in multiple locations. For instance, the FastestVPN USA server can unblock Netflix quite easily, and the UK server can help you to access BBC iPlayer.
The highly pocket-friendly pricing plans
Most VPN service providers in the market often charge you high rates for a monthly subscription. This is the reason why most users do not get VPNs. Well, FastestVPN offers a lifetime plan for $20. This is something that attracts most users to get a FastestVPN subscription, and this is why the number of users is increasing quite rapidly.
How Do You Choose the Best Android VPN?
A sea of VPNs is available to download on your Android smartphone with a click. Not all of them are good as they do not work accordingly. Finding the VPN working fine for your Android smartphone can be frustrating and hectic. Considering it, I have saved you the trouble of finding the best Android VPN. I have listed the best VPN for Android in 2022 with top-notch security and transparent privacy policies.
A VPN app has to be user-friendly to allow the user to know his way around. It should be offering top-edge security with a vast server network to help you access blocked content on the internet easily. To name a few, it should be able to unblock Netflix, Disney Plus, Hulu, etc. Moreover, it should be compatible with the versions of Android, which have to be covering at least Pie and beyond.
The Android VPNs mentioned here will help you make the right choice. You can easily find them on the Google Play Store. I have analyzed them in detail, so you know what you are getting into. Every aspect is kept in mind starting from the security all the way to the affordable subscription plans to let you get the best on a pocket-friendly budget.
What is the best Android VPN?
There is a wide range of VPNs available today. According to us, the best VPN for Android is ExpressVPN. It has a simple-to-use app that is packed with a lot of features. It provides a huge server network in multiple countries. Moreover, it is quite secure and has fast speed servers. 
How do I get a VPN on my Android?
You can get a VPN on your Android the same way you download any other app. Go to the app store, search for the VPN and download it. Set it up, and once you are done, simply connect to the server you want and stay protected. Keep in mind that you have to subscribe to the VPN service provider first in order to use it with full features.
What is a mobile VPN?
A VPN that is optimized to be easily used on mobile phones is a mobile VPN. The VPN service providers we tested above work perfectly well on Android mobile phones.
What is the best free VPN for mobile?
We do not recommend you use a free VPN for your android smartphone. They can be tempting because who does not want to use a VPN for free, but they may end up selling your data to third parties. The servers of free VPNs are minimal and less secure, which puts your online security at risk. Instead, go for a paid VPN and have peace of mind having your Android smartphone protected.
Is it legal to use a VPN on your mobile device?
Yes, using a VPN on your mobile device is fully legal, at least in major countries like the USA and the UK. However, there are countries like China and UAE that restrict the use of VPNs. You should check with your country's guidelines before getting a VPN subscription.
Conclusion
There you go! I hope this article helps you find the best VPN for Android in 2022. Using an Android VPN is becoming necessary because of the increasing use of smartphones for multiple reasons. It is suggested to go for a paid and trusted VPN service provider as it ensures to keep you safe while you surf the internet.