Find the best VPN for Android in hassle-free with this guide featuring the most reliable Android VPNs for 2022. 
Google Play Store is literally bursting with thousands of VPN options, and it is quite challenging to select a trusted VPN service for Android. This blog will therefore provide you with a list of the best Android VPNs that will not disappoint you in any case.
All the listed Android VPNs will be perfect for removing content geo-restrictions in your area. Moreover, connecting an Android VPN will also save you from harmful malware that may disrupt your data and device.
Best Android VPNs in 2022
Short on time? Here's a quick rundown of the Best Android VPNs in 2022: 
Cyberghost

ExpressVPN

FastestVPN

NordVPN 

IPVanish
Get VPN Now
How to Determine a good Android VPN? 
Android devices may work differently from each other, but when it comes to an Android VPN, then you will always look for the same features regardless of what android device you're using. 
The key factor in determining the best VPN for Android is definitely the network of servers provided by the VPN provider.
The higher number of servers in multiple countries increases the chances for you to connect with a server near you. When you connect to a server near you, your speed will not be compromised. Long-distance servers are usually slow and take a lot of time to process data that are resulting in slow connection speeds. 
Besides that, you can unblock content from maximum locations if your VPN provider offers a wide server range globally. 
A wide range of VPN servers means excessive options to spoof your location. Other than the VPN server network, you should also consider the VPN provider's location. 
A VPN company that is located in a secure territory will not certainly share its users' data with third parties or the government. The most secure Android VPN locations are the ones that are not part of Five Eyes or Nine Eyes Alliance. 
Lastly, it is also very important to look at the price and security features of a VPN. Many VPN providers are charging hefty subscription fees, which is not a good thing for you. You can avail of the same security features for half of the price because some Android VPN providers offer a great discount while providing top-of-the-line security features. 
Lastly, compatibility and ease of use also contribute to making a good VPN. It's highly recommended to select an Android VPN that supports apps for multiple devices. Moreover, a VPN should be easy-to-use so that you can connect it without getting involved in technical snugs. 
Why do I need a VPN on Android Phone? 
We use our smartphones more than computers and laptops, and that's what ignites the need for an Android VPN. A VPN on an Android phone potentially saves you from many online threats. 
When you connect your phone to public Wi-Fi, all your traffic can be easily exposed to the network. It will increase the chances of hacking and snooping attacks. 
With a VPN on your Android phone, your traffic will be highly encrypted on the public network. No one can read or access your online activities, and you can use free public networks securely with a VPN on your Android phone. 
Besides that, a VPN on your phone also opens endless possibilities for your content streaming activities. You can easily unblock the Netflix app on your phone without any geo-restriction, again thanks to the Android VPN. 
What's more? With a VPN on your Android phone, you can travel around the world while accessing your local services. When you travel abroad, some of your local services like banking apps will be blocked due to the change in your location. 
A VPN helps you get around such restrictions and opens access to your home service abroad. 
How to use a VPN on Android?
It is very straightforward to use a VPN on an Android phone. Depending on your VPN provider, the instructions to connect a VPN on an Android phone may be slightly different. However, the general process of connecting a VPN on the phone is given below: 
Subscribe to a VPN service of your choice 

Install Android VPN app on your smartphone 

Open the VPN app and log in using your credentials 

Connect to a server location

That's it! You can now use your Android VPN. 
Is it safe to use a VPN on Android Phone? 
Using an Android VPN on your device is completely safe and secure. You should connect to a trusted VPN service that provides no-logs and advanced security features. To find a reliable Android VPN provider check out our featured list of the best Android VPNs. 
Can I use a free VPN for Android?
When you search for the Android VPN in Google Play, you will find various free Android VPN options. However, free VPNs are not reputed and secure. These free VPN providers log user data and send it to third parties. Moreover, since these VPNs are free, they use a very limited number of servers. The limited VPN servers are overcrowded and compromise your connection speed. Therefore, to enjoy the best and the most secure online experience, I will always recommend using a paid and trusted android VPN service. 
Which is the best VPN for Android? 
FastestVPN and ExpressVPN are the best Android VPN with seamless security features and robust connection speed. Both these VPNs come with a money-back guarantee that you can claim when not satisfied with the service. In addition, FastestVPN and ExpressVPN also provide easy-to-use apps for your devices. Hence, you can easily secure your devices without any technical knowledge.
Best VPNs for Android Devices
Surfshark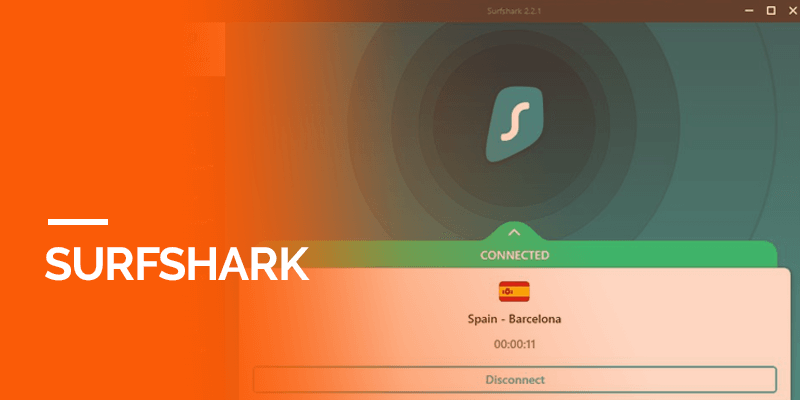 Surfshark is an excellent value VPN with a polished interface, faster streaming performance, and tempting pricing. What makes Surfshark one of the best VPNs is its unlimited device policy, strong server network of 3,200+ in 65+ countries, and an enticing 7-day free trial.
Besides that, this VPN brand has a set of advanced privacy features. It uses a private DNS on all of its servers that allow users to enjoy the extra layer of protection while protecting your browsing sessions from third parties.
ExpressVPN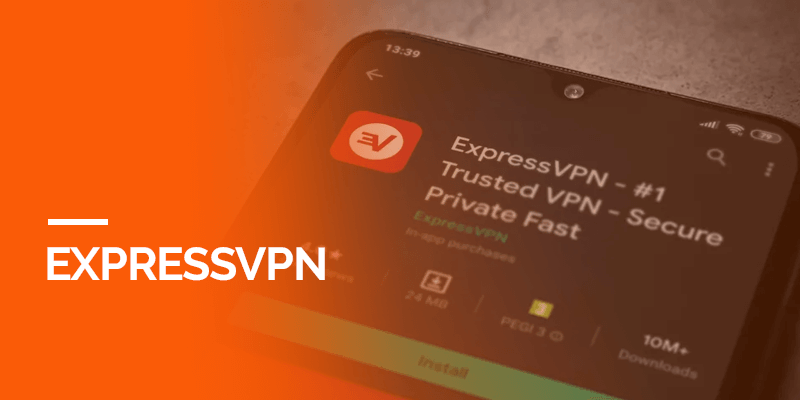 ExpressVPN is a VPN provider founded in Britain. It works by encrypting users' web traffic and masking their IP address, and at the same time providing maximum security and privacy for on all known devices including your MacOS, Android, iOS, and routers. As of March 2019, ExpressVPN has officially stated to run thousands of remote servers across nearly 160 different locations across the globe, along with over 90 different countries worldwide.
FastestVPN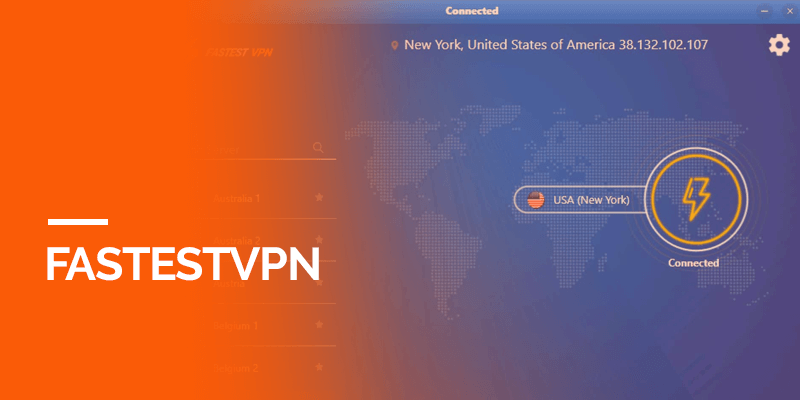 When subscribing to FastestVPN, you automatically are guaranteed a vast array of features for every package you avail. The goal behind subscribing to FastestVPN is to get unrestricted streaming access to all the best broadcasters, and streaming sites, ensuring you do not miss the incredible action of all your favorite live matches, movies, TV shows, documentaries and events on your Android device as they unfold.
When it comes to our fundamental privacy rights, FastestVPN has emerged as the ultimate tool when you are looking for safe and reliable internet access and without geo-restrictions. With millions of customers all over the globe, FastestVPN comes highly recommend, regardless of where you are in the world! FastestVPN built their vast customer base on the principles of speed, security, and customer satisfaction, which thus became the cornerstone to all of their operations. Although relatively new to this industry, FastestVPN has worked to grow significantly since launch.
NordVPN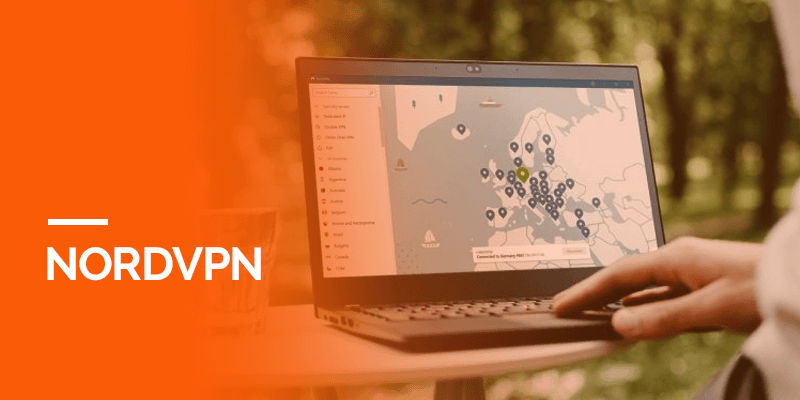 Due to the various problems regarding cybersecurity across the globe, NordVPN emerged has emerged as the leading VPN provider in over 30 different countries, ensuring that the fundamental human right to stream anonymously gets ensured. With a range of cutting-edge features, which shields your internet activity from hackers and third parties, by protecting you whenever you stream movies and TV shows on your Android device.
IPVanish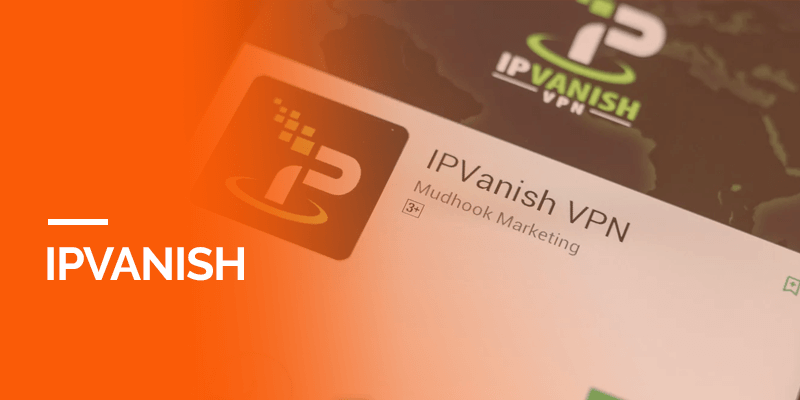 IPVanish secures your online access by protecting you with a wall of encryption and numerous features like NAT Firewall protection, 256-Bit AES Encryption, and Wi-Fi security. With that in mind IPVanish can easily be termed as one of the most secure VPN provide. You can always head over to their website and learn more about these features as well.

Conclusion
You now know whatever there is to know about safely and anonymously stream watch all your favorite TV shows and movies and documentaries on your Android device. Moreover, don't forget to also use one of the best VPN for Android to make the most from all the exciting features.