Are you a streaming enthusiast looking to enhance your Kodi experience? If so, you're in luck! In this guide, we'll walk you through the step-by-step process of installing the Oath Kodi Addon, a fantastic extension that brings a wide range of high-quality content to your fingertips. The oath covers whether you're into movies, TV shows, sports, or documentaries. So, let's dive into the installation process and unlock a world of entertainment possibilities.
Attention! When streaming on Kodi, there are risks related to online threats, ISPs, and the government slowing down or watching what you do. These risks can just hurt your data's safety and security. Get the best VPN for Kodi, which is Surfshark, and connect as many devices as you want at the same time.
What is Oth Kodi Addon?
The Oath Kodi Addon is a widespread multimedia extension known as one of the best Kodi Addons that grants access to various streaming content, including movies, TV series, live TV, sports events, and more. Additionally, with an intuitive interface and a user-friendly design, Oath makes it easy to find and enjoy your favorite shows and movies without hassle.
Prerequisites for Installation
Before you dive into the installation process, make sure you have the following prerequisites in place:
A device with Kodi installed
A stable internet connection
A VPN for privacy and security
Enabling Unknown Sources
To install addons from external sources like Oath, you need to enable Unknown Sources in Kodi's settings:
Open Kodi and go to Settings.
Click on System > Add-ons.
Toggle the Unknown Sources option to enable it.
Accept the warning prompt that appears.
Installing the Oath Kodi Addon
Now that you've enabled Unknown Sources, you're ready to install the Oath Kodi Addon:
From the Kodi home screen, click on Settings (gear icon).
Choose File Manager> Add source > <None>.
Enter the following URL: http://kodiadd-ons.club/members
Name it as "Oath" and click OK.
Return to the home screen and select Add-ons.
Click on the open box icon at the top-left corner.
Choose Install from the zip file > Oath.
Select repository.oath-x.x.x.zip and wait for the notification.
Now, select Install from repository > Oath Repo > Video add-ons.
Locate Oath and click Install.
Wait for the addon installed notification.
Exploring Oath's Features
Once the installation is complete, it's time to explore Oath's exciting features:
Movies: Dive into a vast library of movies spanning various genres and release years.
TV Shows: Keep up with your favorite old and new TV series.
Live TV: Stream live TV channels from around the world.
Sports: Catch live sports events and highlights.
Search Functionality: Easily find specific content using the search feature.
Navigating Oath's User Interface
Oath's user-friendly interface ensures a seamless browsing experience:
Main Menu: Access different content categories.
Search: Look up specific titles and genres.
My Movies/Shows: Create your collection.
Settings: Customize addon preferences.
Tips for Optimal Oath Usage
To make the most of Oath, consider these tips:
Use a VPN: Protect your online privacy while streaming.
Clear Cache: Regularly clear cache to optimize performance.
Update Addon: Keep Oath updated to access new features and content.
Troubleshooting Common Issues with the Oath Kodi Addon
The Oath Kodi Addon is a fantastic tool for streaming your favorite content, but like any software, it can encounter issues from time to time. Moreover, in this section, we'll discuss some common problems you might face while using the Oath Kodi Addon and provide practical solutions to resolve them. Let's dive in and troubleshoot those pesky issues so you can get back to enjoying seamless streaming!
Buffering and Playback Issues
Issue: Buffering or playback interruptions can be frustrating when you're in the middle of enjoying your favorite show or movie.
Solution:
Check Internet Connection: Ensure you have a stable and reliable internet connection. Slow or unstable connections can lead to buffering.
Clear Cache: Accumulated cache can impact streaming. Go to the Oath addon settings and clear the cache to improve performance.
Choose Lower Quality: If you're facing buffering on high-quality streams, select a lower-quality stream from the available options.
Use a VPN: Sometimes, throttling by ISPs can cause buffering. Using a VPN can help bypass these restrictions and provide smoother streaming.
Addon Not Working or Crashing
Issue: The addon might fail to load or crash when accessing it.
Solution:
Update Kodi: Ensure you're using the latest version, as outdated versions can lead to compatibility issues.
Update Oath Addon: Regularly update the Oath addon to the latest version, as updates often include bug fixes and improvements.
Clear Addon Cache: Navigate to the Oath addon settings and clear its cache. This might resolve any conflicts causing crashes.
Reinstall Oath Addon: If the issues persist, try uninstalling and reinstalling the Oath addon. Make sure to follow the proper installation steps.
No Streams Available
Issue: You might encounter situations where the addon shows no streams available for a particular content.
Solution:
Check Content Availability: Sometimes, the content you're looking for might not be available. Check back later or try a different title.
Update Oath Addon: Ensure your Oath addon is up to date. Outdated versions might not fetch the latest streams.
Use Different Sources: Oath pulls content from various sources. If one source doesn't have streams, try another source within the addon.
Subtitles Not Working
Issue: Subtitles might not show up or sync correctly while playing content.
Solution:
Enable Subtitles: Ensure subtitles are enabled in the Oath addon and Kodi player settings.
Choose a Different Source: Sometimes, subtitles might not work for a specific source. Therefore, try using a different source that provides subtitles.
Check Subtitle Language: Ensure the selected subtitle language matches the language of the content you're watching.
Audio or Video Out of Sync
Issue: The audio and video might not be synchronized during playback.
Solution:
Pause and Resume: Try pausing the video and then resuming playback. This might help sync the audio and video.
Clear Cache: Clear the cache in the Oath addon settings, as cache buildup can sometimes lead to sync issues.
Also read: "How to clear Cache on Firestick."
Change Source: If the issue persists, try changing the source or stream. Sometimes, certain streams might have syncing problems.
Following these troubleshooting steps can resolve common issues you might encounter while using the Oath Kodi Addon. Besides, remember to update your Kodi and addon versions and maintain a stable internet connection for optimal streaming performance. Enjoy your favorite shows and movies without the hassle of technical glitches!
Keeping Oath Addon Updated
Addon updates bring bug fixes and improvements. Here's how to keep Oath up to date:
Go to Add-ons > My Add-ons.
Click on Video add-ons > Oath.
Select Update if available.
What is the Purpose of Using A VPN for Kodi Addons?
A VPN is a tool that encrypts your internet connection and routes it through a secure server, masking your online activities from prying eyes.
Bypassing Geo-Restrictions
A VPN allows you to connect to servers in different countries, bypassing geo-restrictions and accessing content that might be unavailable in your region.
Securing Public Wi-Fi Connections
Public Wi-Fi networks are often vulnerable to cyber threats. When streaming via the Oath Kodi Addon on public Wi-Fi, a VPN adds an extra layer of encryption, ensuring your data remains secure.
Ensuring Anonymity
A VPN masks your IP address, making it challenging for third parties, including ISPs and hackers, to trace your online activities back to you, thus ensuring anonymity.
Preventing Throttling
Some Internet Service Providers (ISPs) throttle or slow down your connection when they detect streaming activities. A VPN conceals your streaming data, making it harder for ISPs to throttle your connection.
Shielding Against Cyber Threats
VPNs encrypt your data, safeguarding it from potential cyber threats and attacks and ensuring that your personal information remains out of the reach of hackers.
Accessing Restricted Content
Certain content might be restricted in your country. However, a VPN allows you to connect to a server in a different location, enabling you to access content unavailable.
Protecting Personal Data
VPNs protect your personal data from data-mining companies and advertisers, ensuring your online activities remain private.
Maintaining Kodi Activity Privacy
Benefit: ISPs can monitor your Kodi usage history. Therefore, a VPN encrypts your connection, ensuring your Kodi activities remain confidential.
3 Best VPNs for Kodi
A Kodi VPN enhances your online privacy by encrypting your internet connection and routing it through secure servers, making it an essential tool for secure streaming and preventing ISPs from monitoring your activities.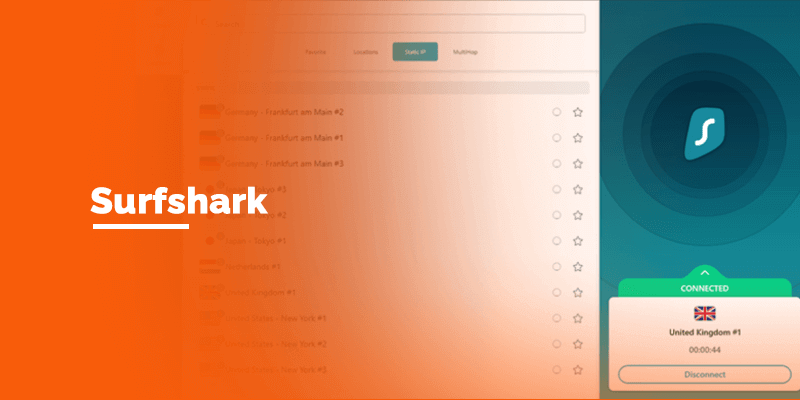 Multi-Platform Support: Surfshark is compatible with various devices, ensuring a seamless experience across all your devices.
No-Logs Policy: Surfshark maintains a strict no-logs policy, meaning your online activities are not recorded.
Unlimited Devices: Connect unlimited devices simultaneously under a single Surfshark subscription.
Affordability: Despite its comprehensive features, Surfshark offers competitive pricing, making it an excellent choice for budget-conscious users. it is suitable for the ones exploring free VPN for gaming or other reasons.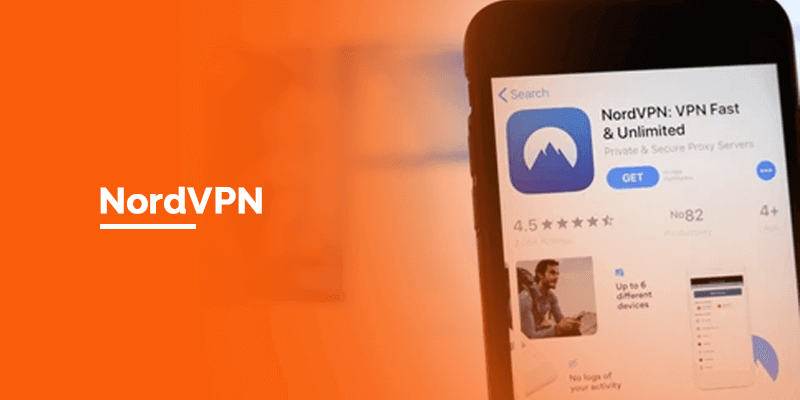 Double VPN: NordVPN offers a double VPN feature, routing your traffic through two servers for an added layer of security.
Massive Server Network: With servers in numerous countries, NordVPN allows you to access geo-restricted content worldwide.
Strong Encryption: NordVPN employs top-notch encryption protocols, ensuring your data remains secure.
Specialty Servers: Enjoy optimized servers for activities like streaming and P2P sharing.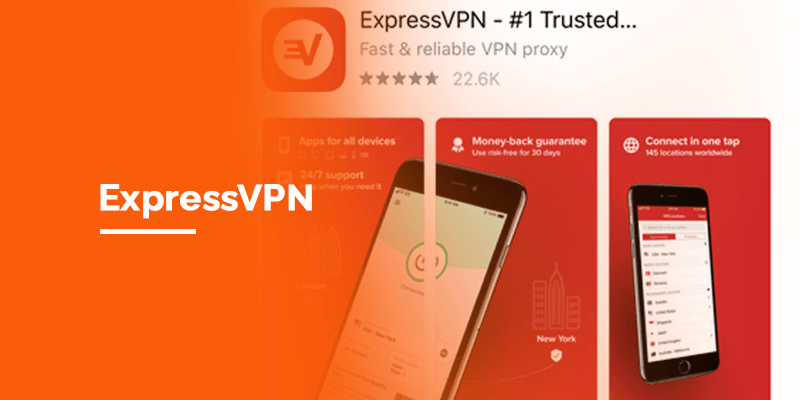 Lightning-Fast Speeds: ExpressVPN is known for its high-speed connections, crucial for lag-free streaming on Kodi.
User-Friendly Apps: ExpressVPN's intuitive apps make it easy for both beginners and experienced users to connect and protect their online activities.
Global Server Coverage: With servers in numerous countries, you can easily access content from different regions.
24/7 Customer Support: ExpressVPN offers round-the-clock customer support to assist you with any queries.
Choosing the Right VPN for You
The choice between these top VPNs depends on your specific needs. Consider security features, server locations, speed, and budget to determine which VPN best aligns with your requirements.
Verdict
But if I had to pick one VPN service over the others, it would be Surfshark. Surfshark is a great choice for Kodi users because of its fast speed, endless connections at once, and strong security features. Surfshark ensures that viewing movies and TV shows on Kodi is smooth and safe, no matter what you're watching.
FAQs – Oath Kodi Addon
Can I customize the user interface of the Oath Kodi Addon?
Yes, you can customize Oath's user interface:
Main Menu: Access different content categories.

Search: Look up specific titles and genres.

My Movies/Shows: Create your collection.

Settings: Customize addon preferences.
How often should I update the Oath Kodi Addon?
Regularly updating the Oath Kodi Addon is recommended to ensure you have access to the latest features, bug fixes, and content updates. Check for add-on repository updates under Add-ons > My Add-ons > Video add-ons > Oath.
Can I use a VPN to access geo-restricted content using the Oath Kodi Addon?
Yes, a VPN can help you bypass geo-restrictions by connecting to servers in different countries. This allows you to access content unavailable in your region through the Oath Kodi Addon.
Is using a VPN legal when streaming with the Oath Kodi Addon?
Yes, a VPN for streaming with the Oath Kodi Addon is generally legal. However, it's essential to respect copyright laws and terms of service agreements when accessing content. A VPN primarily enhances your privacy and security while streaming, but it's your responsibility to use it within legal boundaries.
Conclusion
Installing the Oath Kodi Addon opens the door to entertainment possibilities. Therefore, with its extensive content library and user-friendly interface, Oath is a must-have for any Kodi user. Follow the steps outlined in this guide to install Oath and start enjoying a seamless streaming experience.