Need a little guidance to get you started with Stremio on your Firestick and Android Box? Then you've come to the right place! In this guide, I'll show you how to install it using the sideload method.
Keep reading!
But hold on! Before we move on with the installation guides, let's first get started with a little introduction? The best approach to download, install or use any app/software, is to first understand what it's all about. The extra information doesn't hurt!
So…
What is Stremio?
Streaming is the number one source of entertainment lately, well, has been around for a long while. There are many new services like that of Netflix, Disney Plus, and Amazon Prime etc. At the same time, there are also streaming service like Kodi and Stremio that allow you to access all the latest apps on board.
Stremio is by far one of the best right now. It allows you to watch all the latest and old movies, TV shows, Kids TV, and much more on its platform. You'll even have the freedom to install various add-ons on the service itself.
Where the installation process of Stremio comes into all of this, is that the app for it is readily available on certain platforms like Google Play. Even though you're allowed to download it directly onto certain mobile devices, TVs, desktops etc. it's download cannot be processed directly on Firestick and Android Box.
You'll have to use the Sideload method for it. By installing the add-on, on your Firestick and Android Box, you'll immediately gain access to it on any other device you use this service on.
Now that we're a little caught up, let's begin with the simple tutorials.
How to install Stremio on Firestick
Stremio isn't the only app that's not available on the Amazon Store. There are many like it that have to be sideloaded on your Firestick/Fire TV device.  You'll proceed by manually installing the app, configuring its settings to get started. For those of you who're new to this, don't panic! It's much easier than you think!
Let's get started!
Before you get the app on your device, you'll first have to toggle with the settings by enabling the "Apps from Unknown Sources". You start by:
First head over to the home screen on your Fire device, and hit the "Settings" tab on the top left corner.
Then click on the option that say, "My Fire TV".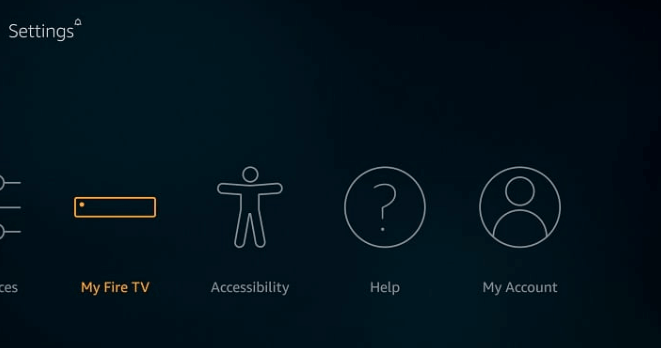 You'll come across some options. Click on "Developer options"

Once you click on it, you have the option of enabling "Apps from Unknown Sources".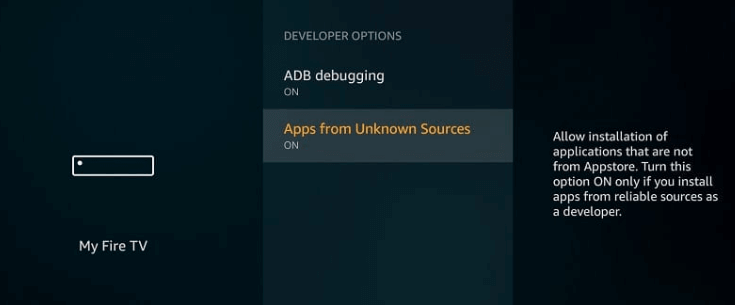 You'll be redirected to a pop-up box to confirm. Click on "Turn On".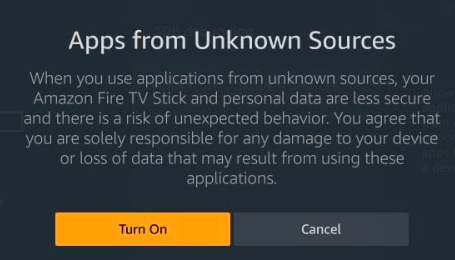 The next step involves downloading an app called "Downloader". You can't download nor install Stremio without this. Head back to your home screen and click on the search icon.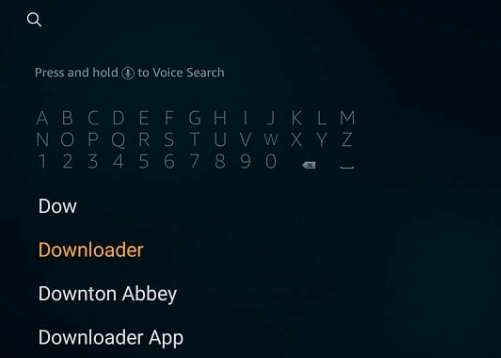 Click the first link, and then on the "Get" option.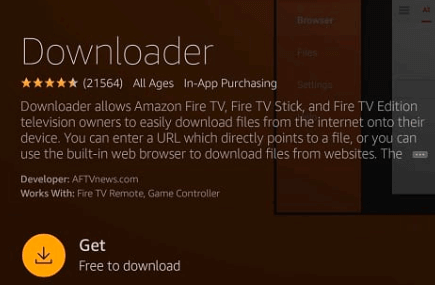 Now wait for it to download and install. Once installed, launch the downloader app and in the URL tab, type or paste the Stremio APK link (https://strem.io), and click on "Go".
The Stremio link should load. You'll see a hamburger option (3 stacked lines) on the top right of the screen, click on it and then click on "Downloads".
Once clicked, you'll be redirected to another page. Click on the "Stremio 1.2.0 ARM APK" link. Here's what it looks like: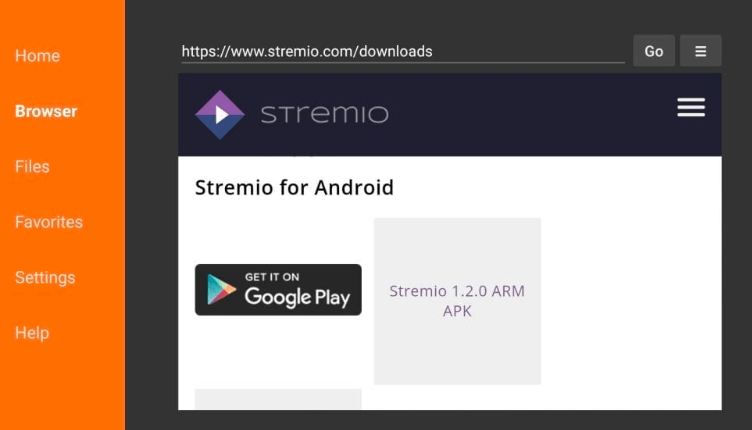 The Stremio APK will begin to download.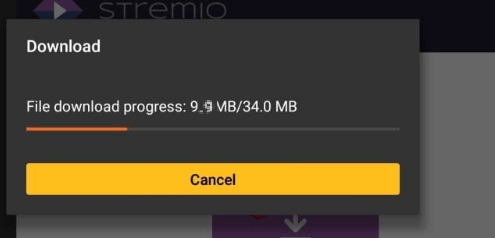 Once downloaded, begin to install the Stremio APK. A screen will pop up, in which you have to click on "Install" and then on "Done".
Next, return back to the Downloader app and click on "Delete" and then later on delete again, when prompted.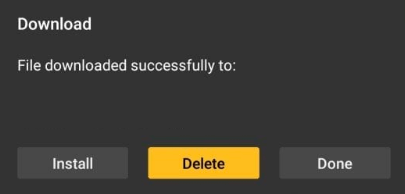 That's all. You now have the Stremio app on your Firestick device. If you need a little assistance on how to use the Stremio app on your Firestick/ Fire TV, then read on.
Is there a particular way to use Stremio on your Firestick?
Now that you have your Stremio APK app installed on your Fire device, it's time to use it to the max. By that, I mean getting your hand on all the latest movies and TV shows.
However, before proceeding, there are certain streaming services like Amazon Prime and Netflix that are only allowed in particular parts of the world, particularly the US. So, getting the add-ons will most probably be pointless, if you're only allowed limited content.
Secondly, you're generally not going to be allowed unlimited privacy to use the service. There are countries like Russia or Canada that are victims of online surveillance. You're not even safe from your ISP, who's probably tabbing into everything you do.
ISP's often throttle the speed and bandwidth. That completely restricts your ultimate streaming experience.
But don't worry! Not all is in vain! The way to use Stremio on Firestick, without any hindrances, is by using a VPN for it.
You can subscribe to a great provider like FastestVPN. To get the appyou can sideload it the same way you did for the Stremio APK. Once you download the VPN app, connect to the best server that'll unblock multiple services on Stremio, and at the same time provide you with ample privacy.
How to install Stremio on Android Box
Downloading the Stremio APK on your Android Box is much similar to the set up guide of it on Firestick. There are, however, two ways to go about it, depending on what Android OS device you have. If you have the Android OS that is similar to the Android smartphone, you can get the app directly off the Google Play Store. But, if you have an Android Box with true Android OS, you'll have to use the sideload method.
Also read: Best VPN for Android
Since you're already a little familiar with that, having gone through the Stremio set up guide for Firestick, I'll be covering a short guide on how to install Stremio on your Android Box.
Start by:
Heading to the home screen, and click on "Google Play Store". You can also find the app within the "Apps" folder.
Look for the "Downloader" app using AFTVnews, and click on it.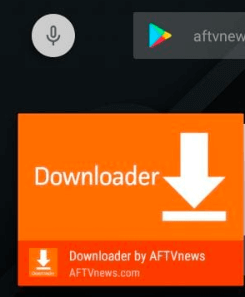 You'll receive three options, click on "Install".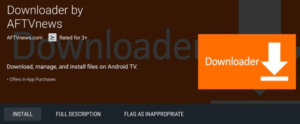 Next, click on "Open" to run the downloader app, and then on "Allow".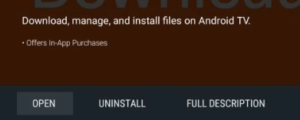 Now enter the Stremio app APK file in the link box, click on "Go", and wait for the app to download.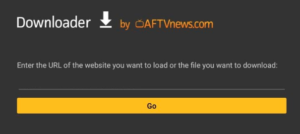 Once the Stremio app is downloaded, click on "Install".
After this you have to delete the Stremio APK file from your device. Open and click on "Delete".
Since the Stremio app is already installed, click on "Open" to run the app.
To find the app, go into the settings on your Android Box, click on "Apps", and then on "Stremio". Click on "Open" to run it.
How to Install Add-ons on Stremio
Even though Stremio comes with a variety of content, it still won't possess everything you can think of. For that reason, it allows the installation of add-ons to binge on all your favorite shows. The great distinction of adding multiple add-ons on Stremio, is that you'll never run out of space. The storage is made online instead of locally.
However, as I've mentioned before, to ensure privacy and unblock certain add-ons, you'll first have to be connected to a VPN.
Now since that's out of the way, let's get started with how to install an add-on on your Firestick and Android Box using the Stremio service.
You first click on the hamburger option on the top left corner of the Stremio app, and then select "Add-ons" from the menu.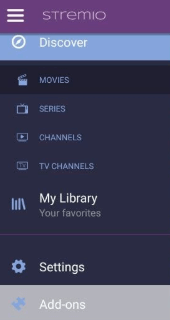 You'll be provided with two options of Official and Community. Click on "Community".
Now navigate through the list and select the add-on you desire. Click on "Install".
You may or may not be prompted with another pop-up box. Just dismiss it by clicking on "Install".
Now wait for the add-on to install! That's all!
How to Sign in and use Stremio on Firestick or Android Box
Firstly, to sign up for the Stremio service, you create your account by either signing in with your Facebook ID and passcode, or create a new account providing an email ID and password. According to me, choosing to create a new and fresh ID is way safer than linking up accounts and apps together through one ID.
Once the Stremio app is downloaded and installed on your Firestick and Android Box, you'll be asked to log into your Stremio account.
When you're signed in, you'll be redirected to the main Stremio page, where you'll find a lot of media content from various genres. To look up a particular movie or show, there's a hamburger menu on the top left corner.
Click on it and scout through a huge variety of movies, channels, TV series and more. You'll be able to filter the media content according to their rating, top-series, and by what year they were released.
You can even mark a particular movie or show as your favorite. You'll find them in the "My Library" tab.
To conclude
By following all these steps mentioned above, you should have access to Stremio, and install add-ons on it, in no time. Stremio is by far one of the best streaming services till date, opening up a path for unhinged binging. The best part about the service is that there's no bandwidth limit along with no particular storage limit. This saves up a lot of time deleting and getting rid of old files.