Need to install the Newest Movies HD app on Firestick, but don't know how? Well, you're in luck! We've highlighted a simple step-by-step tutorial on how to get the app up and running on your Fire device within minutes! Read ahead and find out how!
What is the Newest Movies HD?
Have you heard of Terrarium TV? For those who haven't, it used to be one of the best platforms for numerous APK files for streaming unlimited content. Sadly, it discontinued, and in fact you'll only find a downgraded version of the app available.
However, there are still top-grade alternatives available, and Newest Movies HD happens to be one of them. This app is home to unlimited movies and TV shows, where you can download unlimited APK files. It also happens to be one of the most user-friendly apps that are compatible with Firestick, and the Fire remote.
If you scroll below, you'll find a very simple tutorial showing you how to install the app on your device. However, since this isn't available on the Amazon Store and is a third-party app, you'll need to use the sideloading method. To do that, you first have to install the "Downloader" app.
Let's begin.
Enable the "Apps from unknown sources" on your Firestick
To get the downloader app, you first need to enable the apps from unknown sources. Here's how:
Go to the home screen of your Firestick and then click on "Settings."
Then go into the tab that says "Device."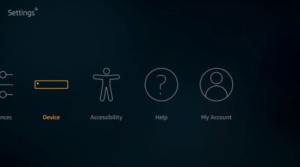 Click on "Developer options."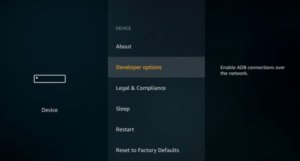 Now, enable the "Apps from Unknown Sources" option.
You'll be screened with a pop-up warning sign asking you if you agree to the terms. Click on "Turn On."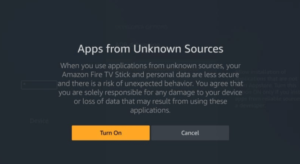 Now that you've successfully enable the apps from unknown sources, you'll be able to download third party apps.
Next, proceed to install the "Downloader" app.
Download and install the "Downloader app"
Since you can't exactly get the Newest Movie HD APK directly, you'll need to sideload the app using Downloader. Here's how you get it:
Once you enable the Apps from Unknown Sources, shown in the tutorial above, head back to your home screen on Firestick.
In the search bar, type "Downloader"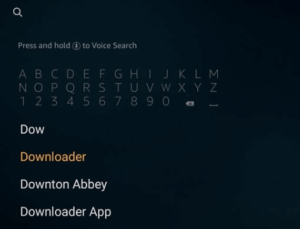 You should get  couple of options, but here's what the app looks like: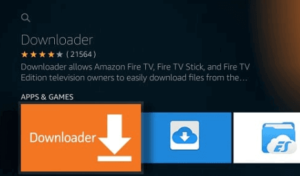 Click on it, and then click on "Get."
Give it a bit for the app to download and install. It won't take you more than a minute or so.
That's about it. Now proceed with downloading and installing the "Newest Movies HD" APK file.
How to download and install the Newest Movies HD APK on Firestick
Once you have the Downloader app installed, run and launch the app. Here's what you do next:
Launch the Downloader app.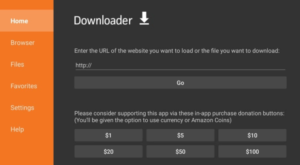 In the URL section, enter in the APK link for Newest Movies HD, like shown in the image below: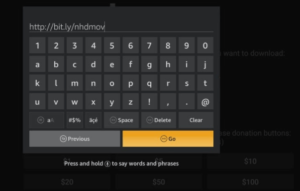 Now, click on "Go."
Wait a while for the app to download: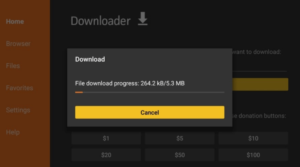 Once downloaded, click on "Install."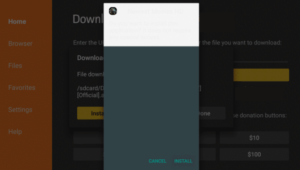 Click on "Done."
Now that the app is downloaded, you no longer need the APK file. When you click on Install, it redirects you back to the Downloader app.
Click on "Delete."
Click on the delete option again.
How to find and access the Newest Movie HD app on Firestick
On the home screen, use the remote to press down on the home button. Click on "Apps."
You'll see the Newest Movie HD app. Hover over it and click the "Options" button on your remote.
Click on "Move."
Drag it the app to the top of the apps list and drop it.
Now click to launch the Newest Movie HD app.
That's about it! Newest Movie HD is successfully downloaded and installed on your Firestick.
Since Newest Movie HD is a third-party app, and trying to access a few services on its platform might not be available to you based on where you're located, make sure you use a VPN to access it.
How do we use the Newest Movies HD app on Firestick?
The Newest Movies HD app isn't very much different as compared to other streaming platforms. If you're familiar with how user-friendly the Terrarium app is, you would find Newest Movies HD simple to use in comparison.
Once you launch the app, you may or may not receive a prompt asking you to install the latest version of the app. If you do, however, receive it, make sure you update it.
When you open the app, you'll see a whole list of the latest movies and TV shows. There's also a drop down menu on the top left of the screen. Just simply click on it to launch the menu.
From it, you'll have options like New updates, movies, cartoons, TV shows and more to choose from. If you're looking for something in particular, and it isn't already available, just look them up using the search icon on the top right corner of the app.
Also Read: Best Comedy Movies on Hulu 
To conclude
You can't really find a copycat version of the Terrarium app, but Newest Movies HD does match up to it as a great alternative. It's easy to use, encases a whole plethora of entertainment, and it's easy to install on Firestick. Stick to the guidelines above, and you shouldn't experience any issues.