Make the most of your Amazon Prime account and heighten your experience on Firestick! Don't know how to get started? This guide will show you how to watch Amazon Prime on Firestick in a step by step guide. Let's get started!
Table of Contents
Amazon Prime Video, or just Prime Video, is a major rival of Netflix in the global arena of streaming services. It is an ultimate pack of entertainment where you can stream Amazon originals, TV shows, and movies.
This is a US-based video-on-demand service that is available with highly affordable price tags. Firestick is a platform by Amazon that you can connect with your TV, download apps on FireTV or watch all the popular streaming services, including Prime Video.
Also, being extremely affordable, Amazon Prime Video is an irresistible option for all those who want to enjoy TV shows right from the comfort of their home. It's a complete theatrical experience.
In this guide, I have covered everything about how to watch Amazon Prime on Firestick using the Sideloading method and also how to directly get the app from the Amazon App Store. However, before we begin, here's a little introduction to Amazon Prime just in case you're looking for one.
A little intro to Amazon Prime
After its launch, Amazon Prime Video was only available in the US, Germany, Austria, and UK users. However, soon, the company brought its wide catalog of entertainment to the whole world, excluding Mainland China, Iran, North Korea, Russia, and Syria.
Similar to most other streaming services, Prime Video also offers a different content library depending on the country. It means if you subscribed to the US version of Prime Video and traveled to Germany, you won't be able to stream your regular US shows.
So, what if you want to stream TV shows or movies that are not accessible on your Amazon Prime Video? For that, the best solution is to use a VPN.
For example, I want to watch the US content on Amazon Prime; I just need to connect to the US server on a VPN. The VPN will show my US IP to Amazon Prime instead of my actual location. This allows me to view the TV shows and movies which were only available to US audiences before.
Now that this is out of the way, let's get started with the tutorials.
How to watch Amazon Prime on Firestick
Amazon Prime comes preinstalled on all Firestick devices. However, there could be a situation where someone from your family or friends deleted the Amazon Prime app. You'd need to download it again.
For that, there are two ways to go about it. One is by downloading Amazon Prime from the Amazon App Store, and the second one is a manual method of installing Prime Video via Sideloading.
Also Read – Install Disney Plus on Amazon FireStick/FireTV
How to Install Amazon Prime on FireStick via Amazon Store
If you are in the US, there is a transparent way to get Amazon Prime on your Firestick TV.
Follow these simple steps and you'll have the Amazon Prime app on Firestick within minutes. You first have to:
Click on the "Find" or "Search" icon on the home screen of your Firestick

Type Amazon Prime and select the first one from the appearing list. You can also search by voice using Alexa if it is supported in your country.
Now download it and wait for the installation process to complete.
In a few seconds, the installation will be completed. Now launch the Amazon Prime app on Firestick.
Log in and enjoy the content
How to install Amazon Prime on Firestick via Sideloading Method
If you live outside the US and especially in geo-restricted countries, it becomes a  problematic situation because you can not just search and install the Prime Video app directly on your Firestick.
But luckily, there is a workaround method for that. You can easily get Amazon Prime Video on Firestick by using the Sideloading method. This involves getting third-party addons to stream any service.
So buckle up and get started with the guide below:
Note: Although Prime Video is available in most countries around the world, there are still some countries where it can't be accessed directly. A VPN is the perfect getaway that will unlock this amazing streaming service no matter where you are from. I would recommend you to give Surfshark a try as they offer servers in Amazon Prime Video supported regions.
Turn on your Firestick.
Take your remote and click on the gear settings icon on the top-right corner of the screen.
In Setting, click on My Fire TV.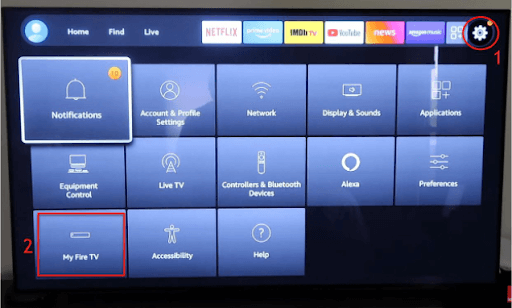 Next, select the Developer options
Here Turn On the Apps from unknown sources and ADB debugging option.
Now go on the Find tab on the home screen through the directional pad.
Type Downloader on the search bar using the on-screen keyboard.
Now click on the GET button, and the downloading will start.
Wait for a few seconds until the installation process completes.
Launch the app, and you will see the same interface as below.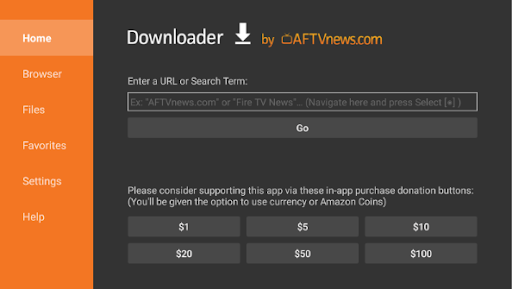 And type apkmirror.com on the URL bar.
When the site opens go, its search bar.
Type Amazon Prime.
Select the first app from the result.
Click on Download.
After downloading, a box will show up there just click on the Install button
That's it. Now launch it; log in and enjoy streaming Amazon Prime on Firestick.
The rest of the steps to get Amazon Prime on Firestick are mentioned in the tutorials above. Now, just in case Surfshark ins't what you're looking for, we've listed the best VPN for Amazon Prime below, and ones that are also compatible with Firestick.
Best VPNs to watch Amazon Prime on Firestick
Where a streaming service like Amazon Prime is concerned, you will need certain VPNs that offer reliable access to it. After testing, we went with Surfshark, ExpressVPN, NordVPN, FastestVPN, and  CyberGhost. Here are a few details on them:
Surfshark is a great VPN especially where unblocking streaming services are concerned. In fact, Surfshark is one of the best to unblock Amazon Prime on Firestick and from anywhere in the world. You can pretty much connect to any one of its US servers to access it.  Another reason why Surfshark is often recommended is because it allows unlimited device connections. You can pretty much use the same VPN subscription for Firestick and other supported devices. Feel free to test the VPN using its limited free trial or dive into the 30-day money-back guarantee.
ExpressVPN makes a great addition to unblock Amazon Prime on Firestick. Plus, it's also known as one of the best VPNs for fast speeds. You can easily connect to its US servers among 3000+ servers spread across 94 countries. The ExpressVPN app is easily available on the Amazon Store, but you could also use the Sideloading method to get the app if it's not available to you. Find ExpressVPN slightly expensive? There's a free trial and a 30-day money-back guarantee that you can use to test the VPN.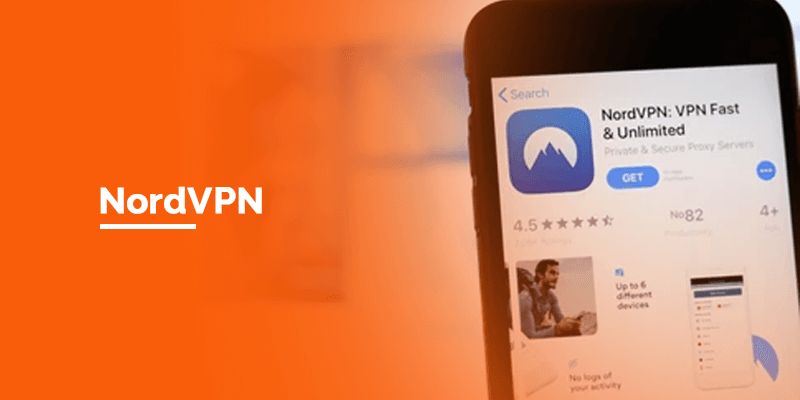 NordVPN is known across the web for it's reliable privacy and security features, best for maintaining anonymity. It offers around 5400+ servers in 60 countries, with coverage in the US, which you can use to unblock and watch Amazon Prime Video on Firestick. There's even a SmartPlay DNS proxy that you can use to access the streaming service from countries with harsh censorhsip laws. If you need to test the VPN, there's a free trial for smartphones and a 30-day money-back guarantee that you can use.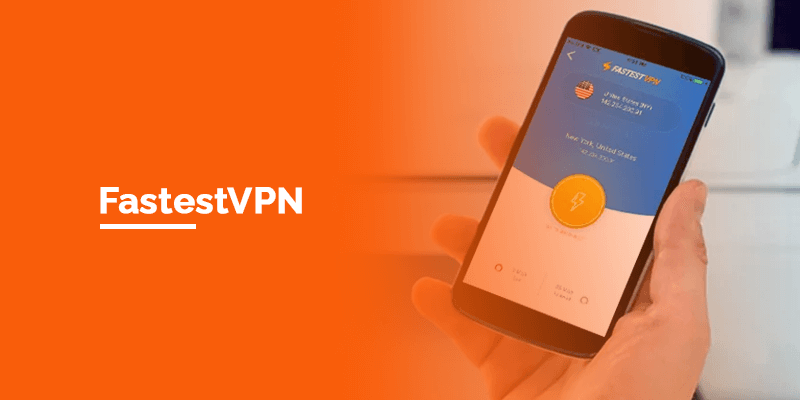 Just in case you're looking for a reliable yet affordable option that works with Amazon Prime on Firestick, FastestVPN makes a great choice. Even though it has a little over 550+ servers in 40+ locations, they work with the most popular streaming services and Kodi addons. We tested the VPN and were able to access Amazon Prime on Firestick. There isn't any free trial but you can use its 15-day money-back guarantee to test the VPN.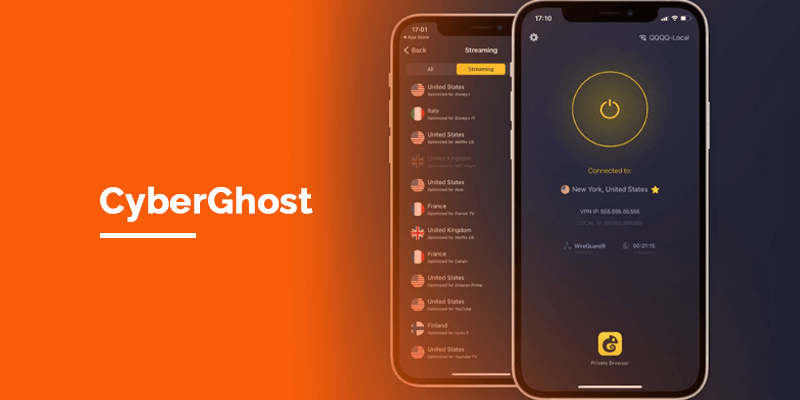 Last on the list we have CyberGhost. It's known for offering the best privacy and security features, all of which are reliable to maintain your anonymity, specifically while trying to access Amazon Prime on Firestick. You can use it while traveling to a country where there are cencorship laws are high. There are around 7000+ servers in 91 countries, with 1317 of them in the US. The CyberGhost app is easily available on the Amazon Store, and you can even install the app on up to 7 devices simultaneously. Need to test the VPN? CyberGhost has a free trial for Windows and smartphones, and a 45-day money-back guarantee to test the VPN.
How to sign up for Amazon Prime
If you don't have an Amazon Prime account, here's how you can sign up for the service:
Go to amazonprime.com on your browser.
Click on Sign up to create a new Amazon Prime account.
Select the package you want to buy
Then, head to the information section and fill the boxes with the required details.
Click on the Sign Up option.
A confirmation email will be sent to the mailing address you provided while creating your account. Confirm it, and your account is created.
Head back to Amazon Prime and click on the Start your 30-day free trial button
Add your payment details and select the package you want to enjoy
There you go!
Amazon Prime prices
If you already own an Amazon Prime subscription, gladly, you don't need to pay for Prime Video additionally. However, if you are not interested in the perks of Amazon Prime, you can buy an Amazon Prime Video subscription separately.
For just a prime video membership, it will cost you $8.99/month
However, if you want both Prime Video and Amazon Prime, it is priced at $14.99/month. There is also a Prime Student plan that is available at a 50% reduced price ($7.99/mo).
Conclusion
This guide highlights specific details on how to watch Amazon Prime with Firestick using two different methods. Amazon Prime Video holds an incredible set of entertainment that is expanding with every passing day. However, note that if Amazon Prime is not available in your country, you can always connect to an affordable VPN like FastestVPN, connect to a US server and then use the guides above.