Watching a movie is not worthwhile until you feel that adrenaline rush that every great movie offers! Netflix, is one platform that caters to it! You'll find movies ranging from horror, thriller, sci-Fi and so much more! If you're a true fan of movies that build up suspense, then you've come to the right place! This guide will show you the best suspense movies on Netflix that'll leave you at the edge of your seats!
But how will you get that level of entertainment when Netflix has a sheer volume of movies? Understandably, it's a little vexing trying to pick a movie from a list of many.
With that said, if you want to save yourself the effort of scrolling through the suspense sector on Netflix, you can use our blog as your ultimate guide to watching what's worth watching. Our team of movie enthusiasts have done half of the work for you.
We have gathered a list of the first-rate suspense thrillers on Netflix that will include elements of action, horror, crime, and adventures to leave you feeling surprised and breathless.
So, if you're a thriller movie lover, we bet you'll feel Netflix like a roller coaster with the list of our best-picked suspense movies on Netflix.
Before checking out our top recommendations for the Netflix-exclusive suspense movies, take a look at our list of the best Christmas movies on Netflix.
Get VPN Now
The Best Suspense Netflix movies to Watch Right Now
These movies are bound to get your heart rate up.
The Guilty (2021)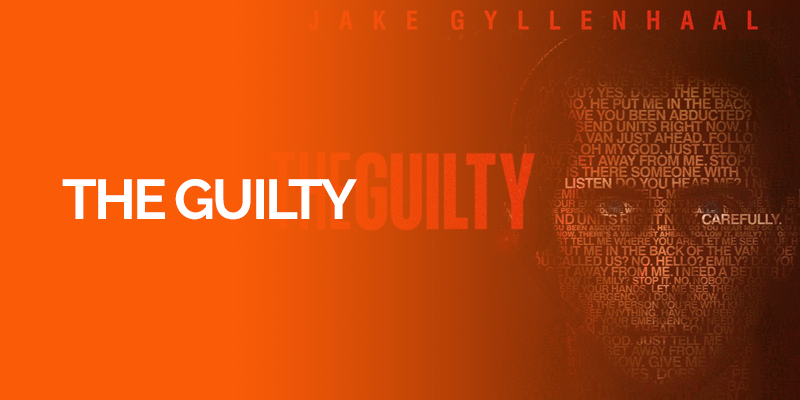 The Guilty is not an old movie to binge-watch; it's a crime thriller directed and produced by Antoine Fuqua in 2021.
The movie follows a distressed LAPD police officer who works in the night shift at a 911 call center. The most thrilling part of the story starts when the officer receives a call from a woman who is abducted and hung up before providing necessary details.
Zodiac (2007)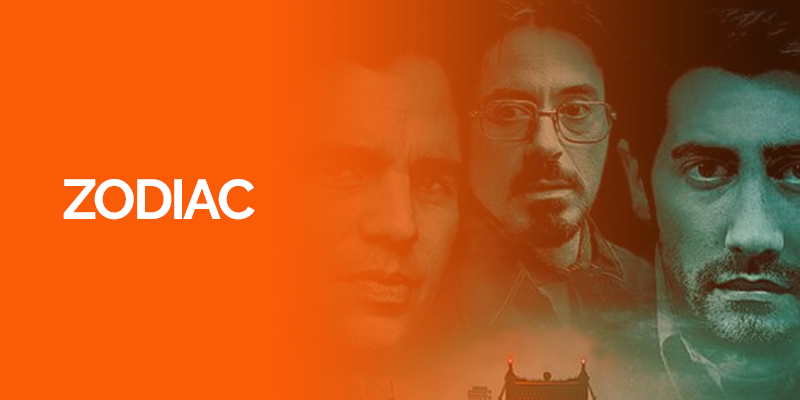 Zodiac will surely leave you holding on to your chair; it's a must-watch movie that features a true crime story. The star cast includes Jake Gyllenhaal, Mark Ruffalo, and Robert Downey Jr.
Talking about the story, the movie features a San Francisco cartoonist who suddenly becomes an amateur detective and gets obsessed with catching a Zodiac Killer, who is unknown and petrifies people in Northern California.
Level 16 (2018)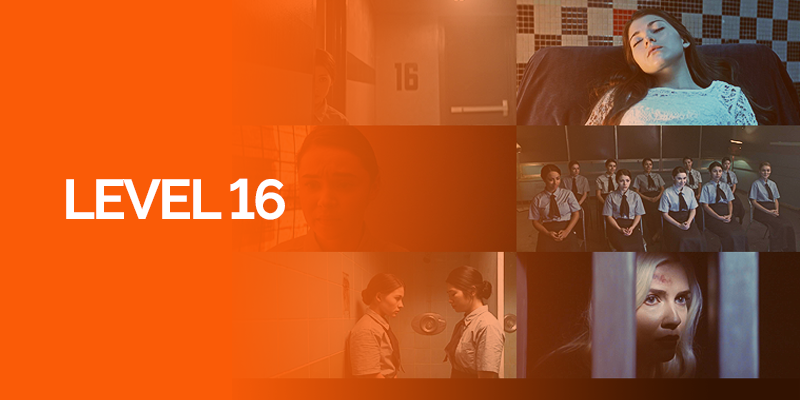 If you're a Handmaid's Tale fan, this should be a go-to movie for you. Level 16 is a science-fiction and thriller movie. The movie focuses on a group of girls living in a regimented boarding school where they are taught to be absolutely obedient and pristine for the families who will adopt them someday.  However, the story takes an interesting turn when a group of girls decide to unveil the truth behind their indoctrination sessions and finally find a way to escape.
The Stepfather (2009)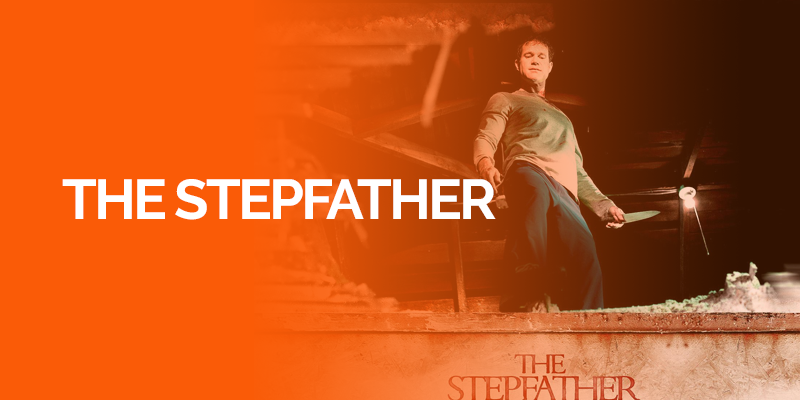 The Stepfather is an incredible suspense movie that you can watch right now on Netflix. The movie features a boy who returned home from his military school. Soon, the boy finds that his mother has a new man in life. The boy tried to avoid all the dubious feelings about the man but failed in doing so. His mother's new fiancé used to be a serial killer, who marries women and murders the entire family, later he hunts for another victim.
Ghost (1990)
Ghost is another fantastic suspense movie on Netflix. The movie covers the story of two individuals. Sam Wheat (a banker) and Molly Jensen (an artist). Both Sam and Molly loved each other.
Lately, Sam got murdered by a friend and a corrupt business partner. Sam becomes a powerless spirit and asks for help from a psychic, Oda Mae Brown, to help Molly from his dishonest friend Carl. Sam's spirit warns Molly about the forthcoming danger.
Cam (2018)
Cam is a 2018 movie that has got the attention of many, and this is one of the best thriller movies on Netflix. The movie is all about a passionate Cam girl named Alice. When Alice wakes up one day, she finds that she is replaced in her own show with the same look-alike girl.
Hush (2016)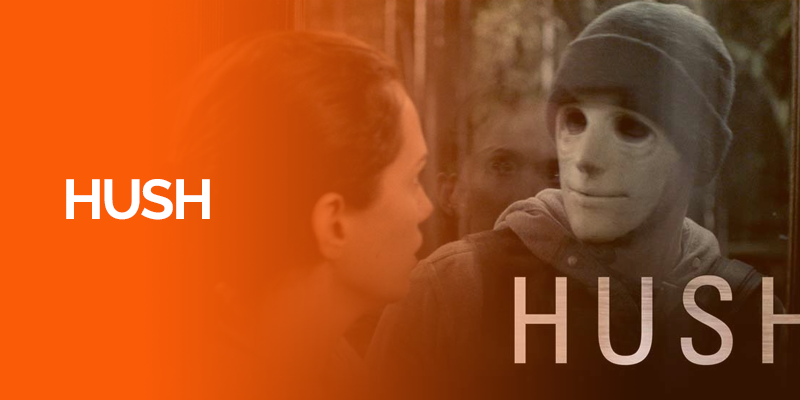 You should definitely watch a movie like Hush if you're looking for the best thriller movies. Hush is a 2016 movie that follows the story of a deaf writer who is retired and spending his life in solitary. She started living in a wooded area and found that a masked killer had appeared behind her windows. How will she fight for her life? That's what you'll watch in the movie.
The Net (1995)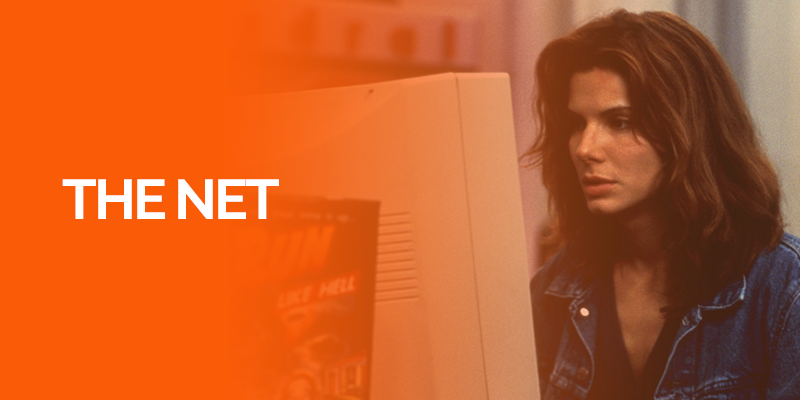 The Net (1995) follows a computer programmer who starts her new gig and soon figures out that her life is in danger. She realizes that everyone around her, including her colleagues, started dying. She finds that she is trapped in a conspiracy, and someone has presumed her identity. How will she stop this dodge? You have to watch the movie to find that.
Get VPN Now
The Game (1997)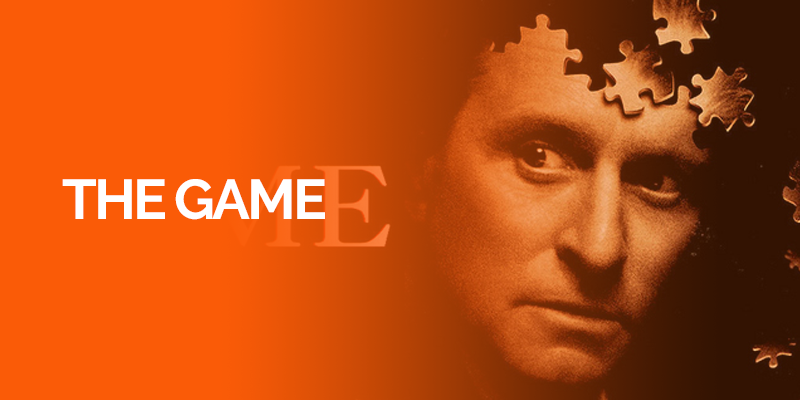 Another intensely thrilling movie on our list is The Game (1997). The movie revolves around the story of a rich banker in San Francisco who gets a chance to participate in a mysterious game. Lately, he started believing that it was only a trap, and he was stuck in a scam that would destroy him.
Rust Creek (2020)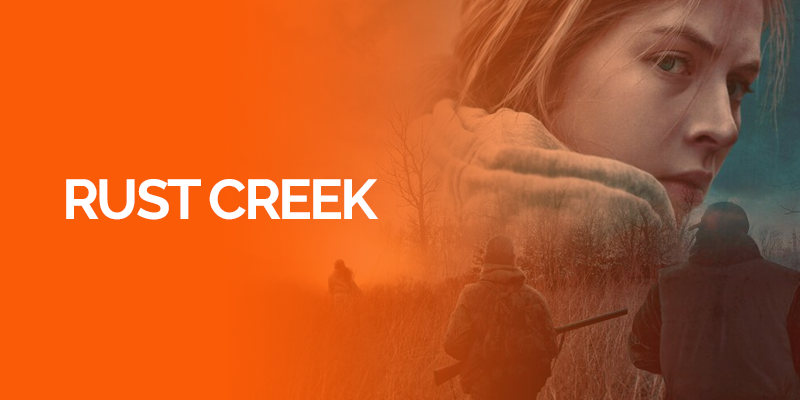 Rust Creek features a bright, ambitious and overachieving college student. Apparently, she has a great future, but not everything runs the way she thinks. On her way to a job interview, she took a wrong turn and got stuck in a frozen forest. Things became even worse when she got attacked by a few criminals.
Unfriended (2014)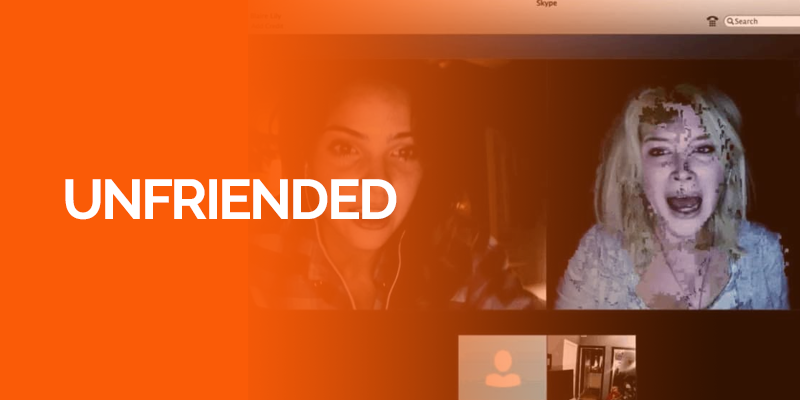 Unfriended is a thrilling and horror movie where you will see a group of online chatting friends who were joined by an unknown user in their chat session. Initially, the group of friends thought that it was a technical error, but soon one of their friends started receiving the message from the same unknown ID claiming to be Laura Barns, a classmate who killed herself a year ago.
Oxygen (2021)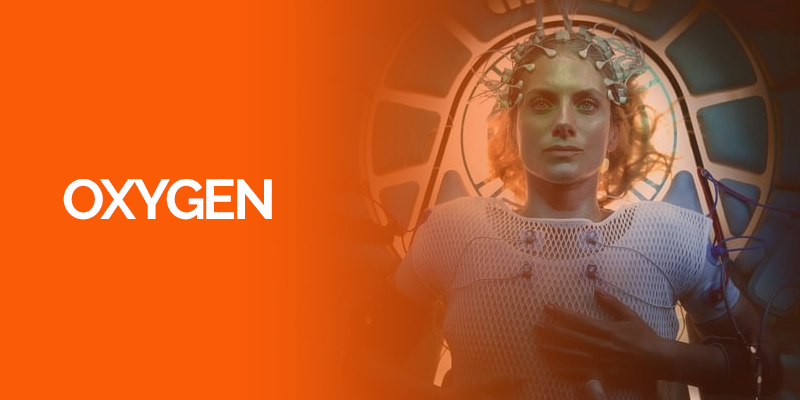 Oxygen is a great suspense movie on Netflix right now; it's a story of a woman who wakes from her sleep and finds herself in a cryogenic chamber with no memory of how she reached there. She is getting out of oxygen, and she must find a way to get out of that place.
The Woman in the Window (2021)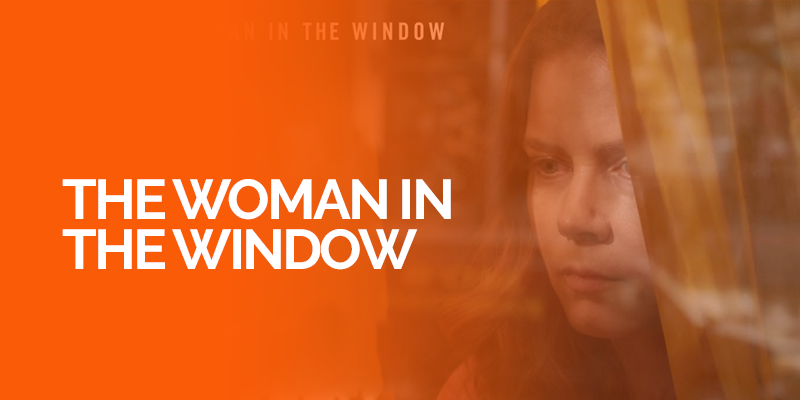 This movie features an agoraphobic woman who lives in New York all alone. She notices that her new neighbors have come. She started to spy upon them to see some distressing violent acts.
I Care a Lot (2020)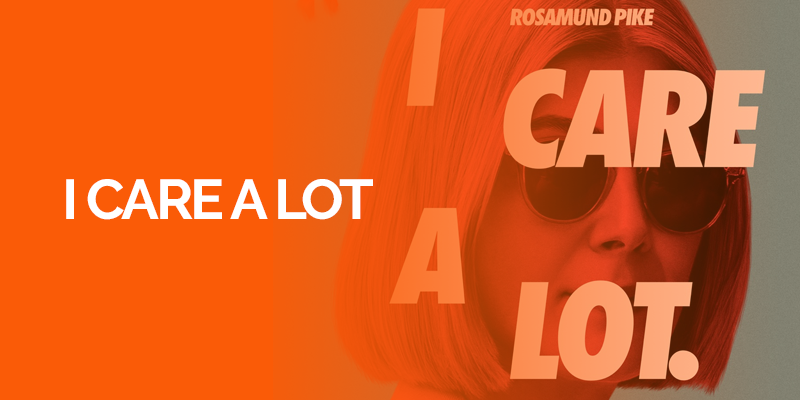 The film is so good and covers elder abuse very well—a woman, who is a legal caregiver, scams elderly people. The story turns when she tries to cheat a woman who has links with a gangster.
Bad Genius (2017)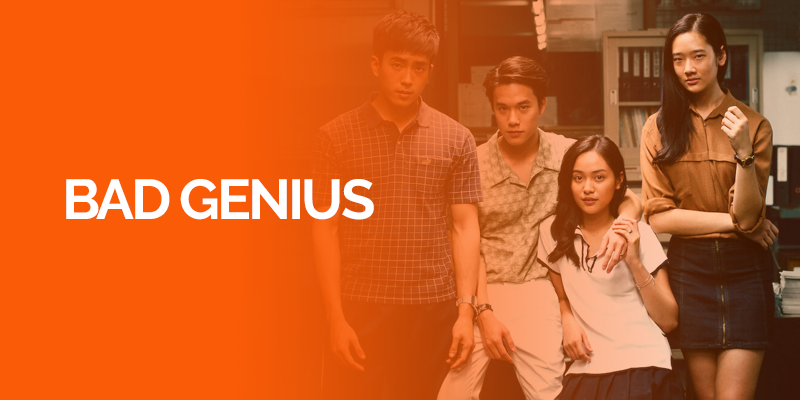 Bad Genius will surely give you plenty of thrills. It's all about a genius but a bad student. He uses his abilities wrongly and designs new ways of cheating to help other students, but in return, he wants a price for his abilities.
How to unblock Netflix with ExpressVPN
Subscribe and sign up with ExpressVPN.
Install the VPN app on your streaming device.
Launch the VPN, and sign in to your account.
Connect to a US server.
Launch the Netflix app or website to sign up for the service.
Start streaming the best suspense movies on Netflix!
Read More: Best VPN for Netflix in 2022
To Conclude
That's all folks! Readers, these are our featured best Suspense Movies on Netflix that you can binge-watch right now. We are pretty sure that our selected suspenseful thrillers will leave you wanting sequels. Try any of our listed best thrillers on Netflix and enjoy a guaranteed screen time. In our blog, you can also find how to access Netflix in your region with a VPN if it's not already accessible.