Kodi stands out as a top-tier streaming application, providing users with an exceptional experience of watching TV shows, movies, and captivating series. If you value having a wide range of options tailored to your preferences, then Kodi is the perfect choice. However, even the most dedicated users might find the default Kodi appearance monotonous. Fortunately, Kodi comes to the rescue with a myriad of sleek skins that can effortlessly transform the mundane user interface into a captivating one.
What Are Kodi Skins?
For those who are unfamiliar with Kodi skins, allow me to enlighten you. Kodi skins are legal files that can be obtained free of charge and are specifically designed to transform Kodi's user interface (UI) visuals. These skins offer a wide range of customization options, including menu reorganization, design changes, background alterations, and thematic variations. With an impressive array of Kodi skins available, users can add a mesmerizing touch to their Kodi streaming experience.
By default, Kodi 19 Matrix provides the Estuary user interface, which is perfectly fine. However, if users yearn for beautifully crafted screens with advanced animated features, they can opt to download third-party Kodi skins that offer a whole new level of visual splendor.
To add icing on the cake, third-party Kodi skins come equipped with user-oriented features such as widgets, accent pickers, accessibility customization, and even built-in Kodi add-ons and repositories. To enjoy a visually captivating user interface, I have compiled a list of the 11 best Kodi skins in this blog, ensuring that your day is saved. Be sure to read the full blog to discover these top recommendations.
Why do you need to install the best Kodi skins in 2023?
Well, the answer is simple: to immerse yourself in a diverse user interface that allows you to stream Kodi in a multitude of intriguing screen designs. The beauty of Kodi skins lies in their ability to transform your previous Kodi screen into fresh and captivating alternatives. With eye-catching animations, whimsical colors, and premium functionality, these skins have the power to captivate and keep you hooked for hours on end.
Therefore, it is crucial to install the best Kodi skins in order to maximize your media streaming experience, free from interruptions and technical difficulties during installation and streaming.
Selecting the right Kodi skins can be a daunting task, as choosing the wrong ones can lead to wasted time and effort. That is why I have created this tutorial to guide you towards owning the very best Kodi skins. Stick with me until the end, and together we'll conquer this challenge.
Aeon Nox (SiLVO) – Stunning Kodi v19 Skin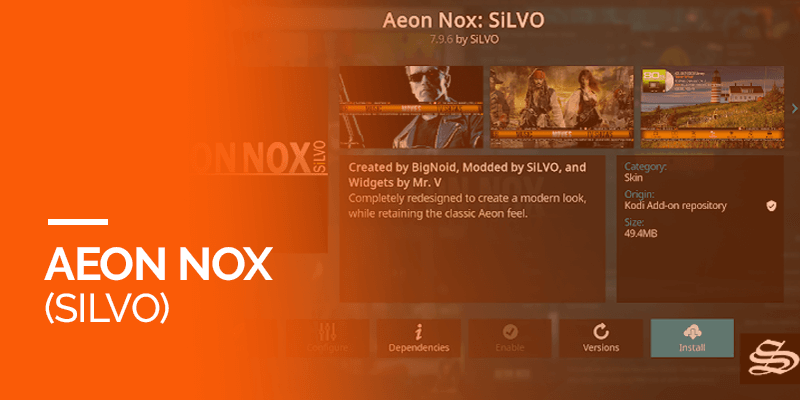 BigNoid Silvo designed Aeon Nox, making it one of the most sought-after Kodi skins. It has been around for years, with each Kodi update necessitating third-party skin updates. The highlight of this premium skin is its focus on large-sized visuals, offering a grid of media posters and easy navigation. Installing Aeon Nox can transform the visual interface of addons, galleries, movies, series, and music into a classic Kodi library look.
Amber – Highly Customizable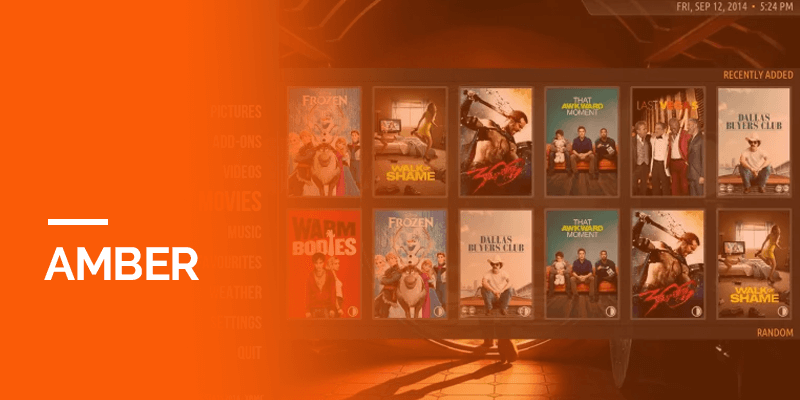 Pecinko and Jester Bsoriano created Amber, a lightweight, user-friendly, and highly customizable Kodi skin. It features horizontal menus with main categories visible upfront. As you scroll through categories, high-resolution background images accompany them. Upon selecting a category, you're presented with rows of movie posters. Vertical menus are also an option for those who prefer them. Amber allows customization of backgrounds, home shelves, and menus.
Arctic Zephyr 2 – Perfect for Large Screens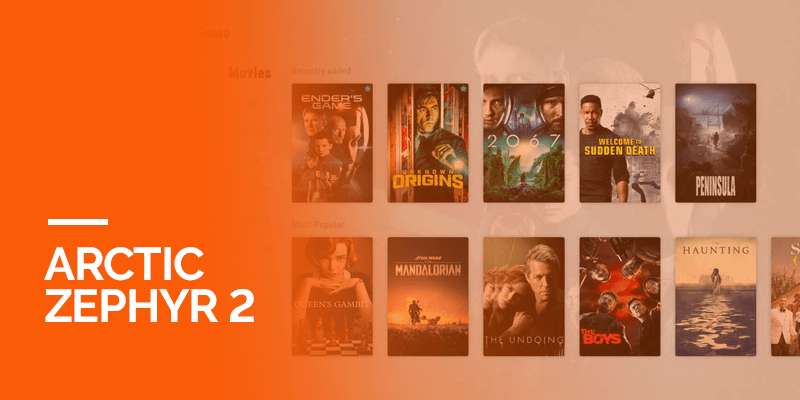 Jurial Munkey's Arctic Zephyr is a polished and effective skin that offers an exceptional experience on large screens. It effectively transforms Kodi's interface, creating an upgraded look. By default, it provides a bottom-positioned bar displaying main content categories, with the option to enable shortcuts. Choosing a category presents a clear representation of the desired media content. For live TV streaming, Arctic Zephyr offers a stunningly designed television schedule.
Confluence – A Nostalgic Skin
Confluence, developed by Team Kodi's Jezz_X, resembles Kodi's older version interface. It's a great fit for Kodi skins, allowing users to relive the former Kodi experience. With a plethora of gradients and visually appealing elements, Confluence offers efficient navigation. The primary menu is displayed horizontally, showcasing media content categories and sub-categories. Admirers of minimalist or modernized skins may prefer other interfaces.
Black Glass Nova – Influenced by Windows Aero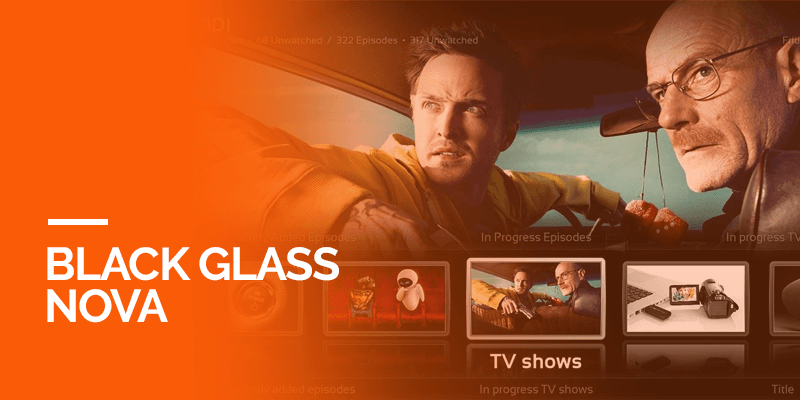 Tgx's Black Glass Nova gives Kodi a horizontal navigation interface with prominent thumbnails. The screen displays images for each category as you navigate. Content sections and dialogue boxes have transparent borders with delicate edges, influenced by Windows Aero's visual aesthetics. This skin pays attention to tiny details and is best experienced on a large premium TV.
Unity – A Google Content Design Fan's Delight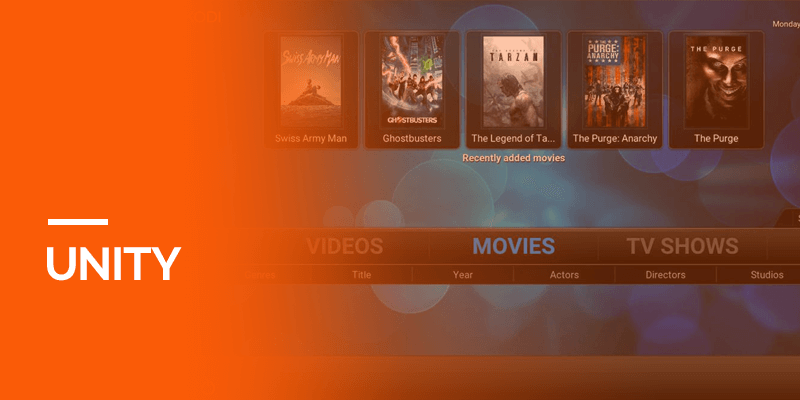 Unity is an incredible Kodi skin that follows Google Material Design principles. It offers a smooth broadcasting experience with clear and concise visuals devoid of redundant features. The primary menu is displayed as a sizable gray bar with a white menu and letters, horizontally formatted. While scrolling, you can explore related add-ons, artwork, and movie posters at the top of the screen.
Embuary – Perfect for Emby Web UI Admirers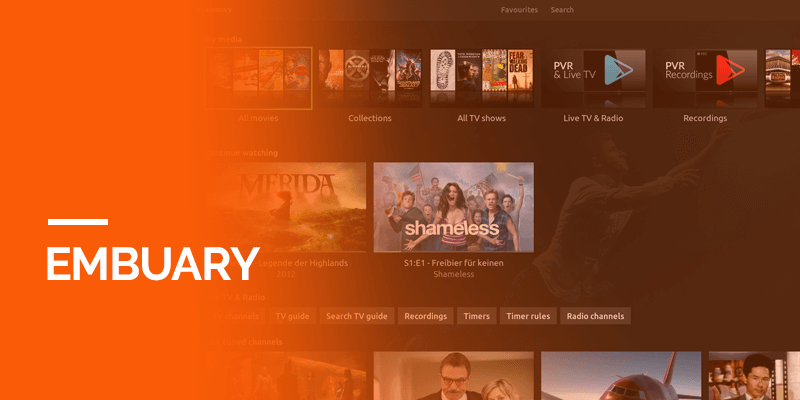 Sualfred's Embuary skin is known for its spectacular designs and horizontal and vertical grids. It enhances the user experience when using a Kodi remote on various media streaming devices. Embuary is an all-in-one skin with modern looks, media playback, PVR functionality, and user-friendly settings.
Titan (Bingie Mod) – Netflix-Inspired Interface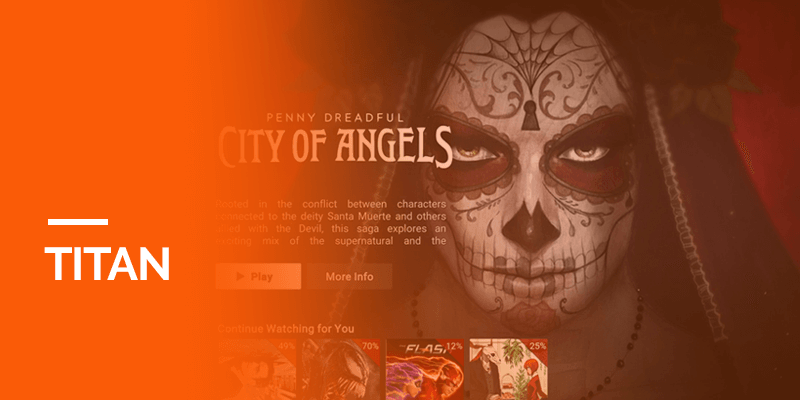 Achielles Punks' Titan (Bingie Mod) provides high-quality visuals and a smooth user interface reminiscent of Netflix. It is perfectly suited for consoles, media streaming devices, and smart TVs. Enjoy an unforgettable streaming experience as you navigate through files and media content categories with your device's remote.
BOX – Elegant Modular Interface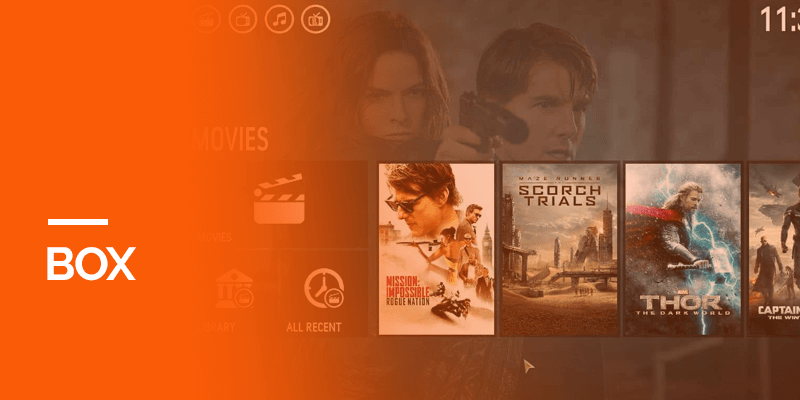 BOX, developed by DjCisco, stands out for its elegant and visually appealing user interface. It showcases interesting pictorials with vibrant images, avoiding visual clutter and relying on minimal text. With diversified features for different content types, BOX offers movie, show, music, and playlist grids with ratings, meta descriptions, and display icons.
Nebula – Versatile Skin for Former Kodi Versions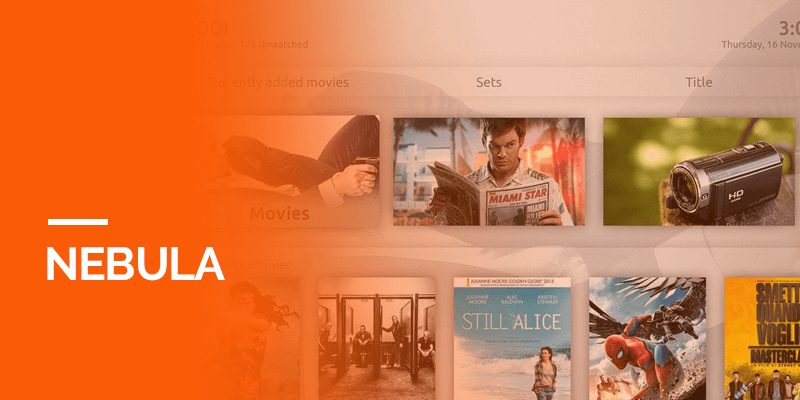 Tgx's Nebula is a versatile Kodi skin that provides a multitude of media streaming options in one place. Its flexible user interface is user-friendly and straightforward. Once installed, Nebula transforms the home screen into a white surface with gray text. The main menu is centrally positioned, allowing easy navigation through different options. For example, you can access movies directly without opening the main category first.
GRID – Simple Interface with Amazing Features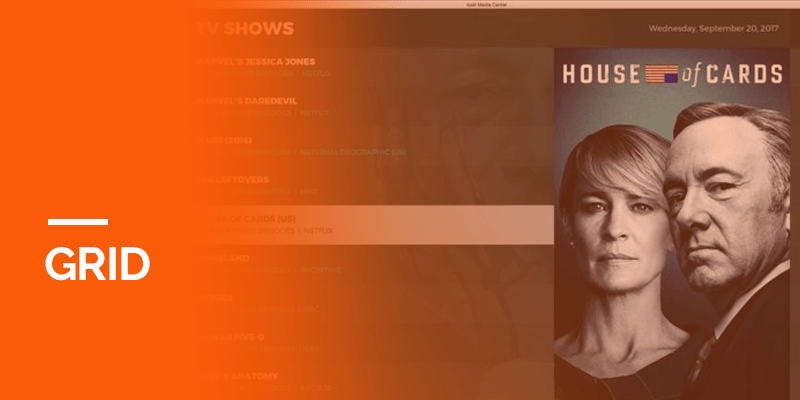 Jeroen's GRID is one of the most exciting Kodi skins to date. It's known for its speed, thanks to the dedicated team behind it. The horizontal transparent menu appears at the top left of the screen, accompanied by captivating background visuals. GRID offers premium customization options and presents a horizontal grid of shows, complete with meta descriptions and episode numbers, for a seamless user experience. The grid can be changed to a vertical orientation with meta descriptions at the bottom.
Why Do You Need a VPN for Kodi?
To ensure a safer and more secure experience, it is crucial to have a VPN that protects your internet activities. VPNs are designed to safeguard your privacy, bypass geo-restrictions, and allow you to explore the internet freely without worrying about your sensitive data or being tracked. By connecting Kodi with a VPN, you can enjoy reliable and uninterrupted media streaming without any issues like ISP throttling. Additionally, a VPN enables you to connect with various Kodi skins, enhancing your media streaming hours by providing privacy, security, and anonymity.
Conclusion
Enhancing your Kodi experience with amazing add-ons and widgets is a fantastic way to elevate your streaming enjoyment. These eleven Kodi skins are user-oriented, beautifully designed, and diverse, making them potential favorites for anyone. Lastly, Don't settle for the same old Kodi user interface when you have friends coming over. Bring something new that will excite content lovers and make their media streaming choices truly memorable.