In 2023, there are over 2.70 billion active YouTube users. Yet, its accessibility is limited to geographical boundaries. But why let borders dictate your right to stay entertained? With that said, numerous proxies, like the CroxyProxy YouTube, allow you to bypass geo-limitations seamlessly.
Never heard of a proxy. Let's break it down for you. Remember those annoying errors popping on your screens, reminding you of your inability to access your favorite sites or apps? A proxy allows you to access the Internet without location confinements anonymously.
Other than an ease of accessibility, CroxyProxy brings numerous benefits, such as it allows you to leverage CroxyProxy YouTube unlocked. This article lets you dive into CroxyProxy, its safety features, benefits, and all you need to know to have CroxyProxy YouTube unlocked!
What is CroxyProxy?
CroxyProxy is a web proxy service that permits access to websites and online services that might be otherwise unattainable. For example, YouTube music is unavailable in a few regions, and you need a torrent site to access them. Similarly, CroxyProxy evades the restrictions and allows you to easily access the content. It is used to overcome restrictions imposed in specific regions, such as educational institutions, workplaces, or nations with strict internet legislation.

Using CroxyProxy gives individuals more internet freedom and protects their online privacy. CroxyProxy for YouTube allows you to bypass geo-restrictions and watch videos without interruption.
Also read: Instanavigation: A Step-by-Step Guide to Viewing Instagram Stories Anonymously.
How Does Croxyproxy Work?
CroxyProxy works as an intermediary between your device and the desired website. When you utilize Croxy Proxy, your online traffic is directed through a proxy server, effectively concealing your IP address and enabling anonymous website access.
Here's a more detailed breakdown of how CroxyProxy unblock YouTube:
You go to the Croxy Proxy website and input the site URL you wish to reach into the search bar.
Croxy Proxy's server retrieves the website's content on your behalf.
The website's content is then relayed via Croxy Proxy's server.
Since your internet traffic passes through the proxy server, your IP address is hidden, preserving your online actions' anonymity.
Furthermore, Croxy Proxy supports SSL encryption, which ensures that all data transmitted between your device and the proxy server is safely protected. This extra layer of protection protects your sensitive information from illegal access.
How to Use CroxyProxy for YouTube?
Using CroxyProxy YouTube is straightforward and accessible for anyone. Here are the steps to utilize it:
Open CroxyProxy YouTube in any web browser.
Select YouTube from the quick links. Alternatively, if you wish to view a particular YouTube video, paste its URL in the address bar and then click/tap GO to unblock YouTube.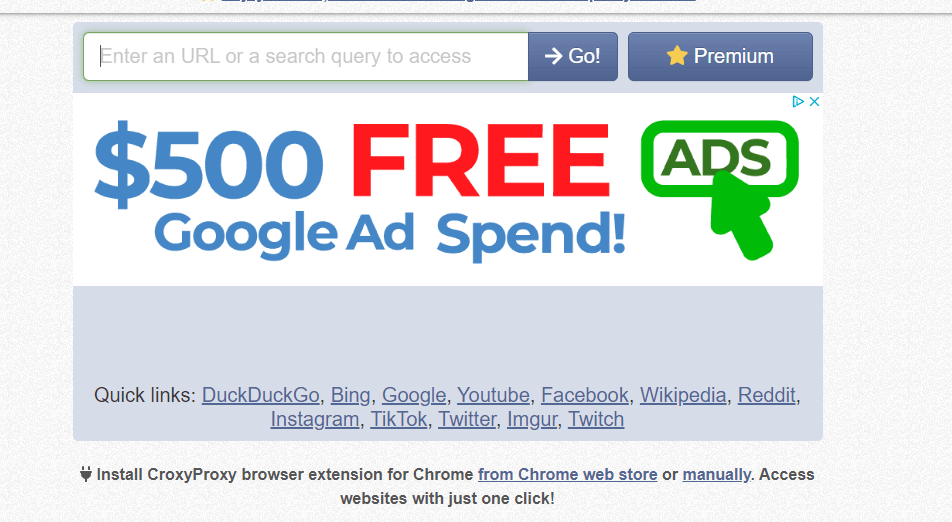 As a result, YouTube will become unblocked, and you can enjoy all videos that don't require you to log in.
CroxyProxy YouTube offers user-friendly access and routes your connection through servers in various countries. However, remember that because it employs servers from different regions, you may encounter videos on the homepage in various languages.
What Are the Benefits of Using Croxyproxy YouTube?
You can use CroxyProxy unblock YouTube to bypass geo-restrictions and enjoy them at your convenience. Furthermore, it offers the following advantages:
1. Free and User-Friendly
It is both – free and boasts an intuitive interface, making it extremely easy to use. Generally, you only need to input the YouTube URL on the CroxyProxy website, hit enter, and begin streaming videos.
2. Cross-Platform Compatibility
You can use CroxyProxy unblock YouTube on any device with a web browser to visit the website. After that, you can utilize it to unblock YouTube simply by visiting the URL.
3. No Software Downloads
CroxyProxy YouTube functions within your web browser, removing the necessity for software downloads or installations. You can use this to have your CroxyProxy YouTube unlocked.
4. Enhanced Privacy
When you utilize CroxyProxy, your IP address remains concealed, affording you online privacy through CroxyProxy YouTube unlocked. This shields your activities from your internet service provider and any regional firewall.
CroxyProxy YouTube offers a convenient and cost-free method to unblock and watch YouTube videos. All, while preserving your privacy and accommodating a wide range of devices.
5. Versatile Device Support
It functions on devices of varying display sizes and RAM capabilities as long as they can handle video streaming within a browser.
While a web proxy only helps you bypass geo-restrictions, a VPN only elevates your online security and data protection standards. It encrypts your data and offers advanced features and everything that you'd need to bypass cyber threats. Consider reading a SurfShark VPN review to understand this better.
Is CroxyProxy Safe?
The safety and security of utilizing CroxyProxy or any other similar web proxy service might vary based on several variables, including:
1. Source and Trustworthiness
The safety of CroxyProxy relies heavily on the source and reputation of your particular proxy service. Some proxy services may be trustworthy and value user privacy and security, while others may not.
2. Logging Policies
It is critical to understand the proxy service's logging policies. Some proxies may store logs of your internet actions, jeopardizing your privacy. Seek out proxy providers with stringent no-logs rules.
3. Encryption
Ensure the proxy service uses encryption to protect your data as it travels between your device and the server. This is especially crucial if you access sensitive information or log into accounts using the proxy.
4. Reliability
The dependability of a proxy service might also have an impact on your online experience. Untrustworthy proxies may have sluggish connections, outages, or other problems.
What Are the Free Alternatives to CroxyProxy for YouTube?
Here are the 3 best free alternatives to CroxyProxy for YouTube:
1. ProxySite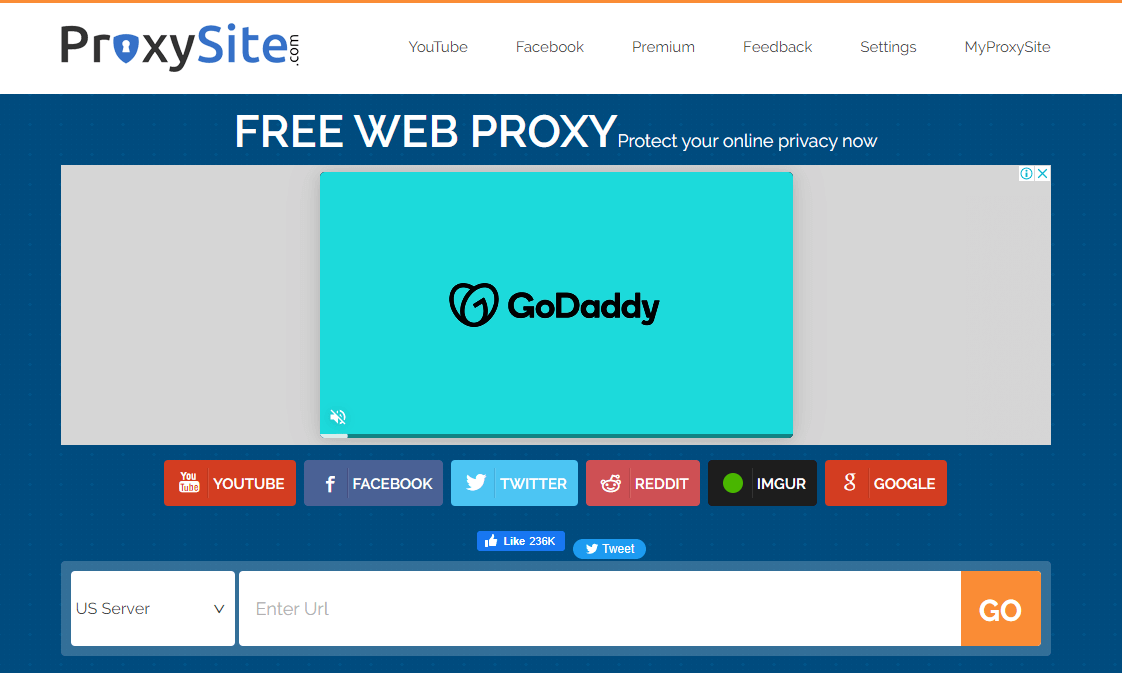 ProxySite.com is a website that provides free proxy server services. It allows users to access prohibited websites.
These are frequently referred to as web proxy servers or anonymizing proxy servers. And they act as intermediaries between a device and the internet sites it intends to visit.
2. Kproxy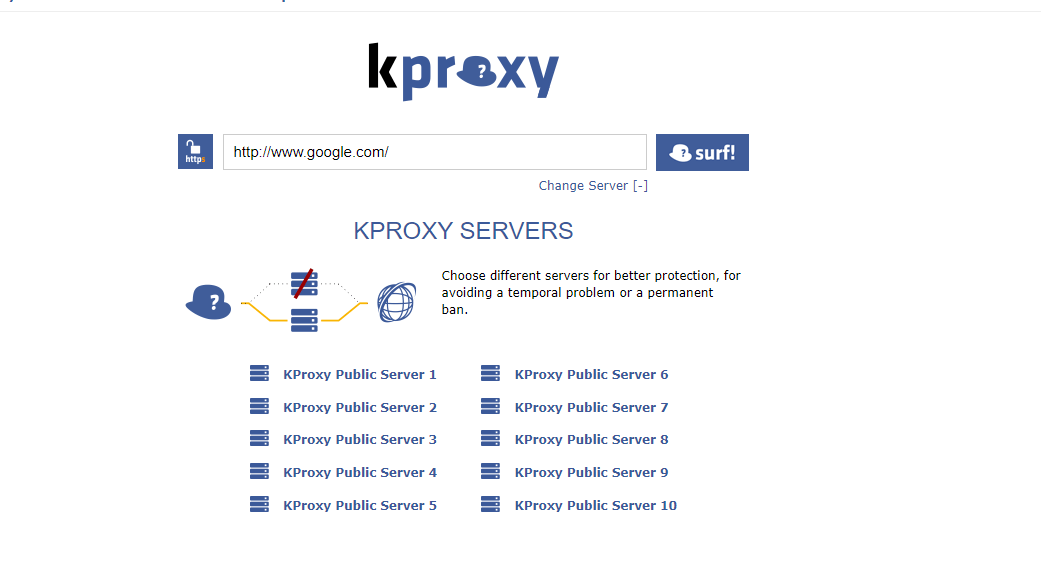 Kproxy allows customers to connect to one of 10 different servers worldwide. While the proxy service has premium options, its homepage solution and browser extension are free. It provides a simple experience, allowing users to unblock websites directly from their web browsers.
Users are routed to the desired web page via Kproxy's proxy server by visiting the Kproxy homepage. Following that, enter the website's address in their search field.
3. Hide.me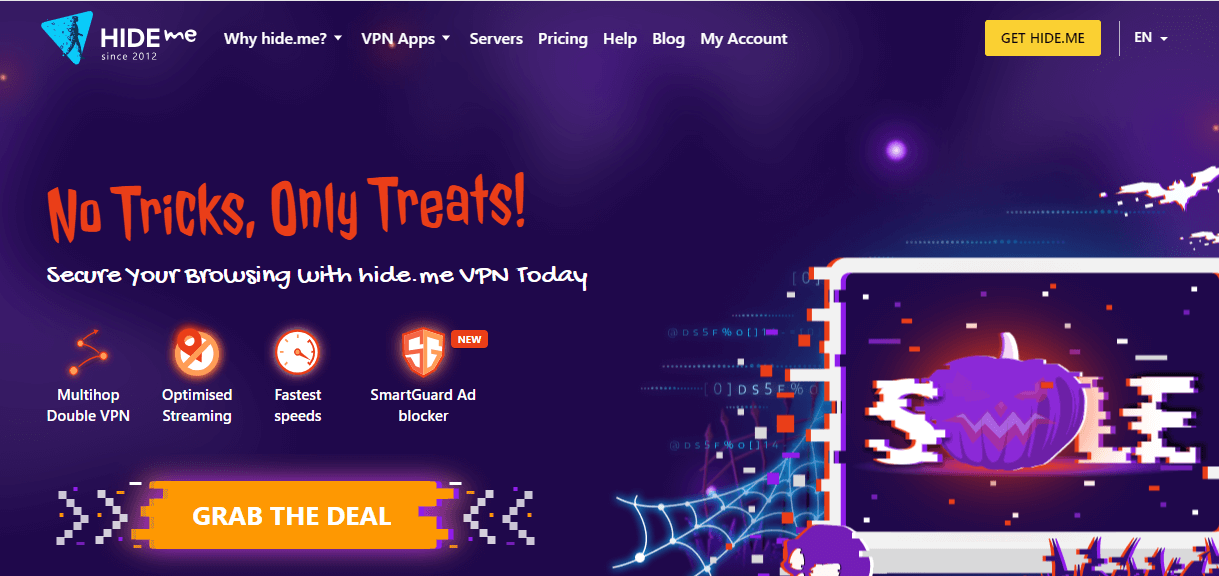 Hide.me has a smaller server network than Kproxy and Proxysite, which may not function with popular sites such as:
YouTube
Instagram
Pinterest
Nonetheless, it compensates for these constraints by emphasizing security and privacy.
There is a free plan with limitations: 10GB of monthly bandwidth and access to 5 server locations, with just one connection allowed. The premium subscription provides unlimited data, servers in 79 locations, and streaming capability.
FAQs - CroxyProxy YouTube
Is YouTube virus free?
While getting a virus through YouTube videos is improbable, there has been a considerable increase in videos containing harmful links (up 200-300%). 
Avoid clicking on questionable sites and consider conducting a comprehensive computer check using the Windows security software to remain secure.
How to use YouTube in Proxy?
To use a proxy for YouTube:
Visit your system's proxy settings.
Opt for automatic or manual proxy setup.
Input the required details.
Save your changes by clicking "OK."
Is CroxyProxy safe to use?
Generally, CroxyProxy is safe to use. However, being a free proxy, it's essential to be cautious when using this to access YouTube. 
What is the history of CroxyProxy?
CroxyProxy is a popular free proxy server that allows users to access prohibited websites, hide their IP addresses, and protect their online privacy. CroxyProxy's roots may be traced back to 2015, when its developer, a software engineer, became frustrated with the shortage of stable and user-friendly proxy servers available at the time.
Wrapping Up
Various platforms are subjected to geo-restrictions, and only some have the same possibility of accessing their favorite sites. For example, even books are bound to location restrictions and you need to access the best torrent sites for books to access them. The same goes for YouTube. However, using a proxy might be your best bet here; not everyone can afford to spend a fortune on premium Proxy subscriptions.
That's where CroxyProxy stands as a knight in shining armor. While there are certain factors to be cautious about, CroxyProxy unblock YouTube is usually the most favorable option for all the features it offers.