In this blog, you will come to know the list of the best Firestick games to play in 2023. Amazon Firestick is a streaming device that supports many video games. I have rounded up all the Firestick compatible games that you can play on various Fire TV devices, including FireStick Lite, Fire TV Stick 4K, and Fire TV Cube.
Firestick supports games that are not too demanding graphically. Moreover, you will find both free and paid games for Firestick in this list.
The best thing is that you can play our listed games with or without a Firestick remote and Bluetooth game controllers. However, there are games included that support game controllers only.
Various Firestick games are available on Amazon App Store; you can also sideload a third-party app on Firestick. Before installing a third-party app on Firestick, don't forget to connect with a VPN; otherwise, your Firestick device might encounter viruses or malware.
Get VPN Now
How to Install a Game on Firestick
In the first section of this blog, I will help you understand the process of installing a Firestick game.  To install a game on Amazon Firestick from your Amazon App Store, you can follow the two outlined methods:
Search for the game
If you know exactly the game you want to install, you can use this method to search for the particular game. Here's a step-by-step tutorial to follow this method.
Open your Firestick Home screen, and select Find, then click on the Search option.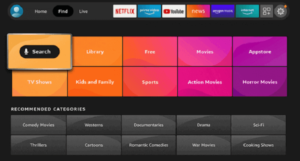 In the search bar, enter the game's name that you want to install.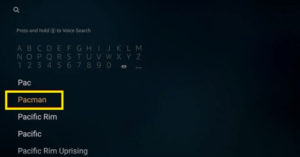 Click where you see the game icon from the available list.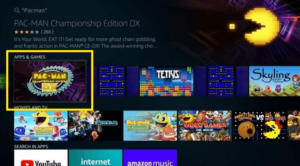 If the game is free, click on Download/Get. If the game is paid, add to the cart.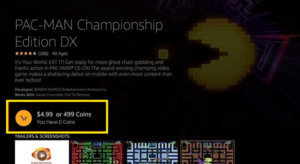 Now, you will receive a payment option on your Amazon account to complete your game purchase, or you might get a purchase failure error.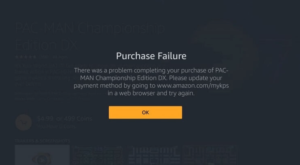 That's it. Follow this method to install a game on Firestick using the search function.
Browse the Games Section of the App Store
In the second method, you can browse the games section of the Amazon App Store using the following steps:
Again, head to the Firestick Home screen, click on the Find tab, then click the Appstore icon.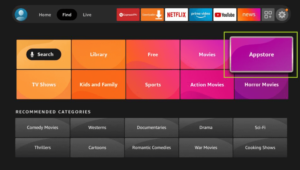 Select where you see the Games submenu.
You can see different sections, including Retro Zone and Spotlight to discover games.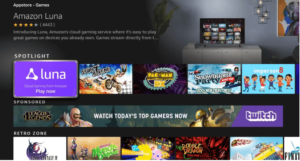 Now, you can scroll down to find Game categories like Racing, Action, Casino, puzzles, cards, Board, Arcade, and adventure.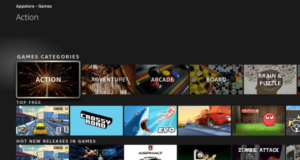 When you select the game that you want, click to open it. If it's a paid game, pay for it using your Amazon account.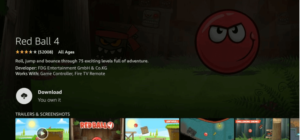 How to Connect Your Firestick Game Controller?
You can play games on Firestick using your Firestick remote, but the remote is not enough to get you a flawless gaming experience. Therefore, I recommend connecting a Firestick game controller for the perfect gaming pleasure.
Before getting into the game controller setup, ensure that your controller supports the Bluetooth connectivity since wire controllers are not Firestick compatible.
You can either buy a separate gaming controller or install a Bluetooth game controller for Firestick.
Now, let's understand the method to connect a game controller with Firestick:
On the Home screen of your Firestick, click where you find the Settings icon.

Choose Controllers and Bluetooth Devices option.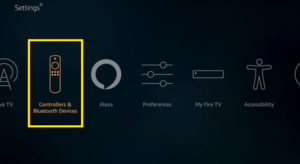 You will now see a drop-down menu, select game controllers from that list.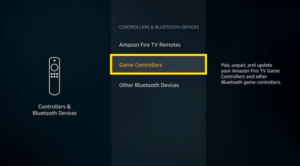 Click where you see the option for Add New Controller to connect the controller with the Firestick.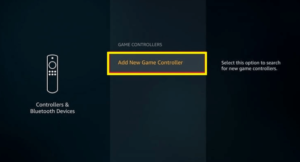 Once you're done with the settings, you can now make your game controller discoverable to connect it with Firestick. If you're using the Fire TV Game Controller, you can long-press the home button to make it discoverable. You can also follow on-screen instructions on your TV to connect your controller with Firestick.
Get VPN Now
Best Firestick Games
It's time to check out the list of the best games for Firestick. You can find both free and paid games on our list.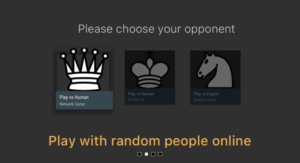 TV Chess is a free Firestick game that works with game controllers and Fire TV remote. It's a great board game that you can play with random users.
It allows you to select levels ranging from 1-10 as per your skills. The game has three modes to play, including Play vs. Human (Online), Play vs. Human (on your TV), Play vs. Engine (online against AI).
Red Ball 4 (Free with in-app purchases)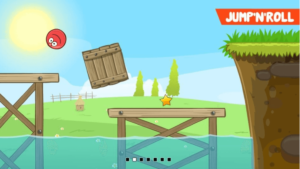 Red Ball 4 is a famous bounce video game that you can play on many Firestick devices. The game is very attractive visually; it's an easy-to-play game that gets harder when you progress to every level.  Red Ball 4 comprises 75 levels; each level unlocks when you finish the previous one. You can also use its paid version for $1.99 to get all the levels unlocked, plus the premium version also gets you unlimited lives.
Sega Classics (Paid $14.99)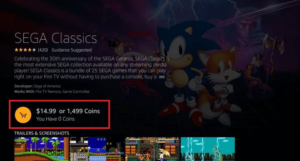 Sega Classics is an all-in-one package that allows you to play various Sega games like Golden Axe, Streets of Axe, Sonic CD, Sonic the Hedgehog, and more. You can also separately purchase these games, but the Sega Classics bundle is much more amazing. Sega Classics is available on the Amazon App Store; you can easily install it on your Firestick device.
Pac-Man Championship Edition DX (Paid $4.99)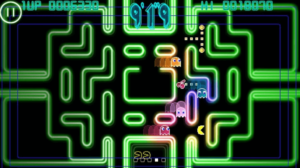 Pacman is an arcade game and one of the most played games since its arrival in 1980. It has several makeovers and updates, but the core gameplay is still the same. Pacman DX edition included many new and attractive elements in the gameplay. The game's central concept is to eat the dots and avoid the ghosts. For example, you will see a sleeping ghost in the game, and you must stay away from him. Moreover, you will also see a bomb that delivers all the ghosts in a regeneration room once it explodes.
Hungry Shark Evolution (Free with in-app purchases)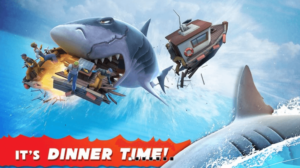 You can play Hungry Shark Evolution with Fire TV remote and Game controllers. It's an RPG adventure game that enables you to take complete control of the game.
It's a fun game where you have to control the shark and feed him the things that come in your way. This game was designed by Ubisoft, and it's recommended to keep away from children since it has some elements of violence like blood and killing.
Other Games for Firestick
Tetris (Free Trial (10 Rows)/$4.99 or 499 Amazon Coins)
Sonic CD (Paid $2.99 or 299 Amazon Coins)
Sonic the Hedgehog (Paid $2.99 or 299 Amazon Coins)
Crossy Road (Free)
PBA Bowling Challenge (Free)
Asphalt 8: Airborne (Free with in-app Purchases)
Wrapping Up
Firestick is an excellent streaming device that you can also use to play amazing games. You can follow our list of the best Firestick games to start your next Firestick gaming session. If you're sideloading an app, ensure that it's a trusted source.