In this blog, I will show you how to install FilmPlus APK on Firestick. The outlined method will work on all your Firestick devices, including Fire TV devices, FireStick 4K, FireStick Lite, and Fire TV Cube.
Enhance your streaming experience with Surfshark
! By installing FilmPlus APK on your Firestick and pairing it with Surfshark, you can access a world of unlimited entertainment. Enjoy seamless streaming, enhanced privacy, and bypass geo-restrictions with Surfshark's lightning-fast servers. Upgrade your Firestick setup today!
What is FilmPlus?
FilmPlus is a new streaming app that enables you to access high-quality links to movies and TV shows. Moreover, with FilmPlus APK, you can watch content in HD, Full HD, and 4K resolutions.
Why is FilmPlus so Popular?
Though FilmPlus is quite a new streaming app in the space, its great search functionality, high streaming speeds, and massive movies and TV shows list have made it a top-notch choice for streamers around the world.
FilmPlus APK works even great when you integrate it with the Real-Debrid account. It is one of the best Terrarium clones with completely different scraping technology.
Furthermore, FilmPlus APK is a free-to-use app and needs no subscription or registration. You can instantly download your favorite movies or shows on your device and watch them later.
How to Install FilmPlus on FireStick
Unlike other Amazon Firestick apps, FilmPlus is not available on the Amazon App Store. It's a third-party app that you have to sideload on Firestick using the Downloader app method.
Below is a step-by-step guide on how to install FilmPlus APK on Firestick. Follow these simple steps to sideload FilmPlus APK on Firestick effortlessly.
Open the Firestick Home screen and Select the Settings icon.
Scroll down and choose My Fire TV.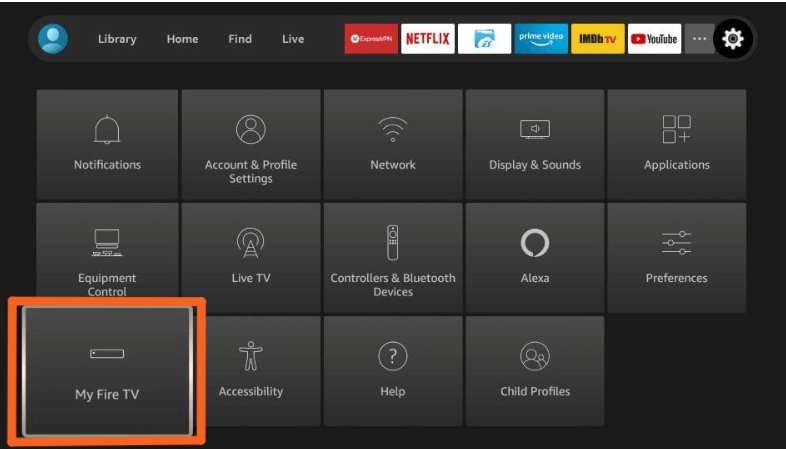 Choose Developer Options.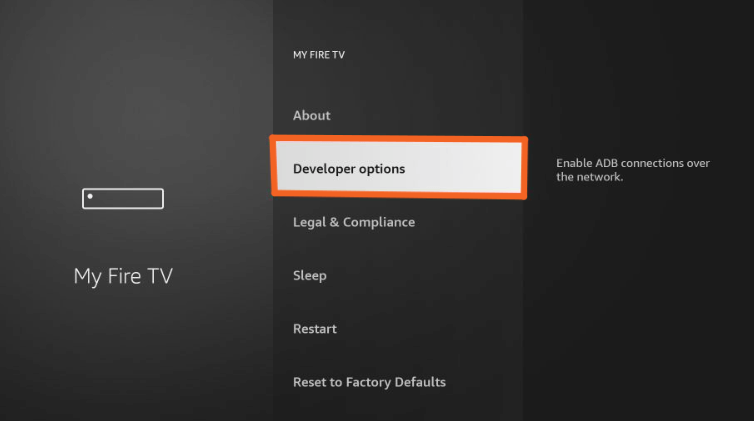 Select Apps from Unknown Sources.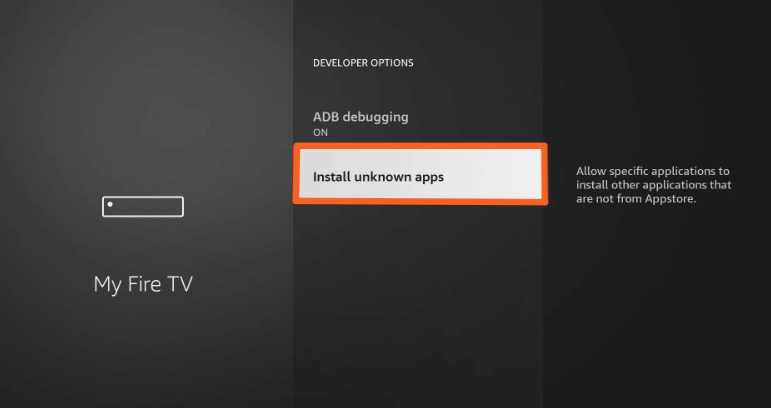 Now, enable, or Turn on Apps from Unknown Sources
Head back to the Firestick Home screen, click Find and select the search icon.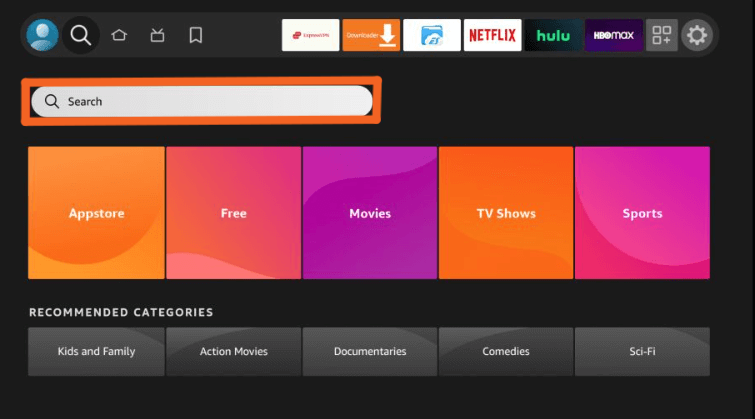 In the search field, Type Downloader using the keyboard, and select the first available option from the list.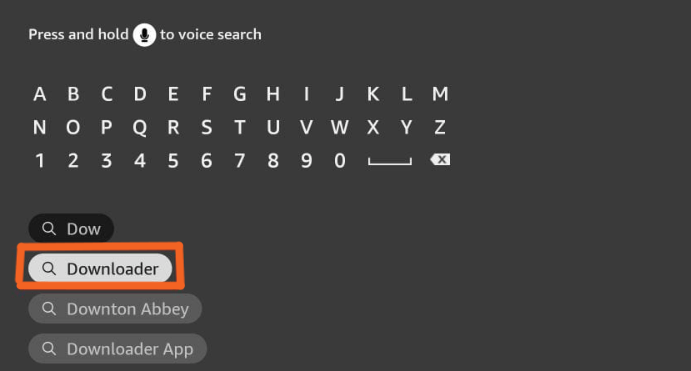 Select when you see the Downloader icon.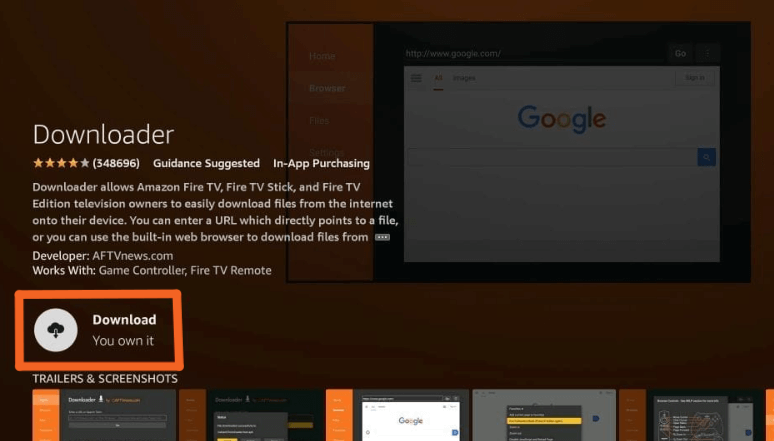 Select the Download option.
Wait for the download to complete.
After installation, Select Open.
Select Allow to give permission for the installation of needed APKs.
Select OK, when the app opens.
You will see a screen, select the URL field on the screen.
Type https://firetvsticks.co/.apk-files/FilmPlus.apk and click Go.
Wait for the FilmPlus APK installation on Firestick.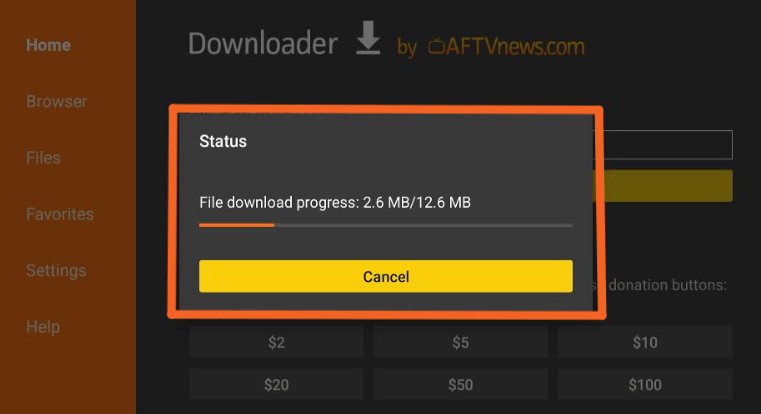 Next, click Install when a prompt appears on your screen.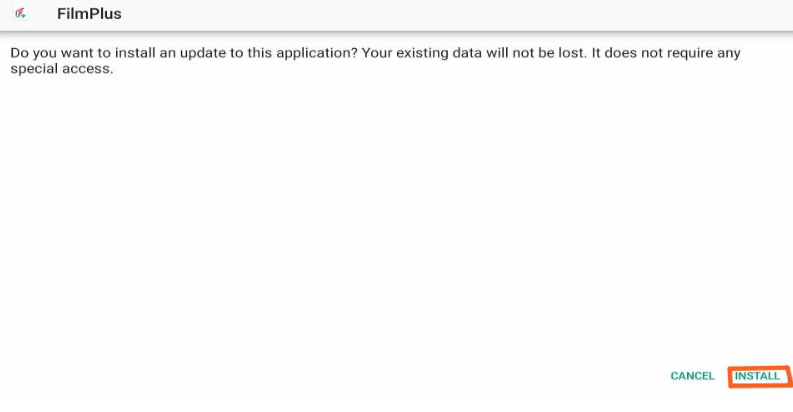 After the app installation, click Done and return to the Downloader.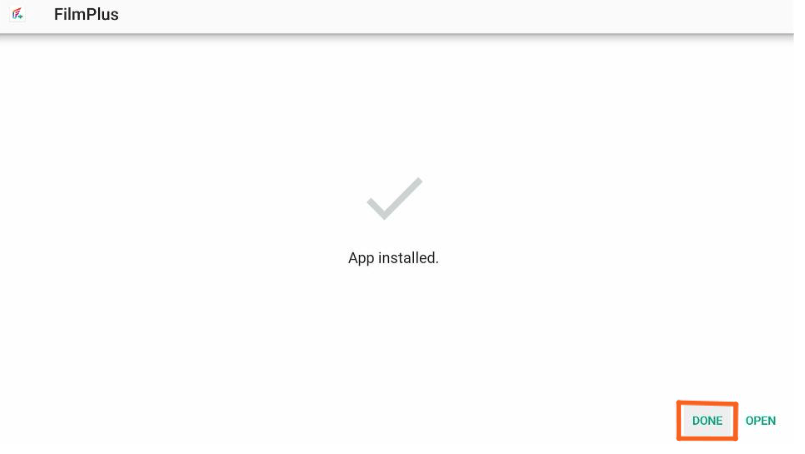 Select Delete to remove the FilmPlus APK File and confirm the deletion.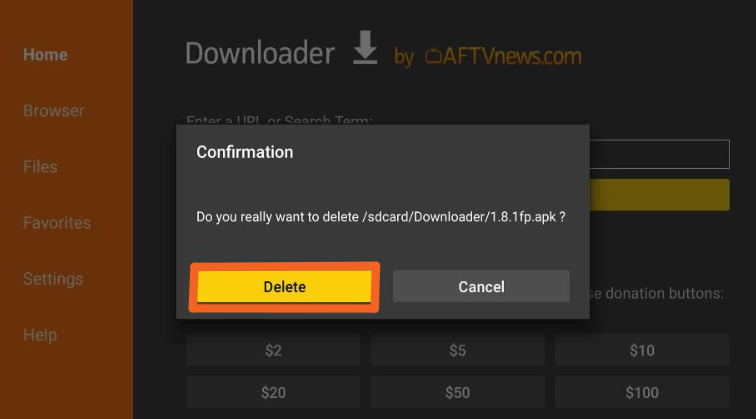 FilmPlus APK has been successfully installed on your Firestick device.
How to use FilmPlus APK on FireStick
While opening the app for the very first time, you will get a prompt message asking about the app's access to the photos, media, and files on your device. Select Allow to run the app on your device.
Since the app doesn't require any login or subscription, you will be directed to the home page. In case a prompt appears to update the app, select Update.
Now, you can easily access the main menu of the app by selecting the hamburger menu button in the top-left corner of the screen.
A list of tabs will appear now containing Movies, TV Shows, TV Calendars, Downloads, Favorites, and Settings.
You can also access TV shows, Movies, and a list of your saved Favorite content by selecting the star icon in the top-right corner of your screen. Moreover, you can also head to the app Settings to find options for customization for an even better user experience.
With FilmPlus APK features, you can change subtitles, select the default media player, and integrate All Debrid, Real-Debrid, or Premiumize accounts.
On the right side of the Hamburger menu button, you will see an option called Discover. Select the Discover option to explore the available content on the app. You will see content categories like Popular, Trending, and Top Rated. These categories will make your search experience filtered and accurate.
Moreover, in the top right corner, you can also find a Search (Magnifying Glass) option. This option helps you to search for particular TV shows and movies. Not only that, but you can also use your Firestick remote to use the virtual keyboard for searching specific content.
What Are the Disadvantages of Film Plus APK?
Since FilmPlus APK is a new app there are no listed disadvantages. However, when you stream through this app, you will see various ad popups. It is because FilmPlus is a free app, and advertisements are the only source to generate income for the app. You can use authentic ad blocker services to avoid these advertisements.
How to Stream Safely with FilmPlus APK on Firestick?
Undoubtedly, FilmPlus APK is a great app to stream free content. Nevertheless, streaming free content is not always safe. Your ISP constantly monitors your online activities, and since streaming consumes a lot of data, therefore, your ISP throttles down your connection to clear up network congestion.
Hence, the best way to safely stream content with FilmPlus APK on Firestick is through a VPN. A VPN encrypts your connection and hides online activities from ISP and the government. All in all, a VPN gets you a secure and safe streaming experience.
Is FilmPlus legal and safe to use?
FilmPlus has no reported viruses or malware in its APK file. It's safe to use. However, some of the available content may have copyright issues therefore the legality of the app is still undetermined. It is suggested to use a VPN with FilmPlus APK to keep your network activities hidden and secure.
Wrapping Up
This was our detailed guide on how to install FilmPlus APK on Firestick. You can follow this guide to access free content, TV Shows, movies, and a lot more using your Firestick device. Also, connect to a VPN to make your streaming secure and encrypted.