This comprehensive guide will walk you through the step-by-step process of installing Nova TV APK on FireStick. Nova TV is a popular streaming application that offers a vast library of movies and TV shows for free. Its user-friendly interface and extensive collection of content have made it a favorite among cord-cutters. If you own a FireStick device and want to explore a wide range of entertainment options, follow these instructions carefully to install Nova TV APK easily.
Alert! Using Firestick and couldn't find your favorite content in your region? Get Surfshark and access the content unavailable in your region. Get unlimited simultaneous connection and keep your connections safe from cyber threats.
Let's move ahead and learn what Nova TV APK is and how you can utilize it for a better streaming experience on Firestick.
What is Nova TV APK?
Nova TV APK is an Android application allowing users to stream free movies and TV shows. It is a third-party app aggregating links from various sources and providing access to a vast collection of content. Nova TV is unavailable on official app stores like Google Play Store or Amazon Appstore because it is a free streaming service.
Benefits of Installing Nova TV on FireStick
Vast Content Library: Nova TV boasts an extensive content library, offering a diverse selection of movies and TV series from different genres, languages, and regions.
User-Friendly Interface: The app's intuitive and well-designed interface ensures a smooth user experience, even on FireStick's limited-screen real estate.
High-Quality Streaming: Nova TV supports high-quality video streaming, allowing users to enjoy their favorite movies and shows in crisp resolutions.
Cost-effective Entertainment: Unlike subscription-based streaming platforms, Nova TV is free, making it a budget-friendly option for entertainment enthusiasts.
Offline Viewing: Nova TV allows users to download their preferred content for offline viewing, which is perfect for users with limited internet access or those who want to watch while on the go.
Prerequisites for Installation
Before you proceed with the installation process, ensure you have the following:
A FireStick device with an HDMI port on your TV
An active Internet connection
A working Amazon account (to set up the FireStick)
A remote control or a compatible input device (such as a mouse or a wireless keyboard)
Enabling Apps from Unknown Sources
By default, FireStick blocks the installation of apps from unknown sources to ensure security. Since Nova TV is not available in official app stores, we need to enable this feature:
From the FireStick home screen, navigate to the top and select "Settings."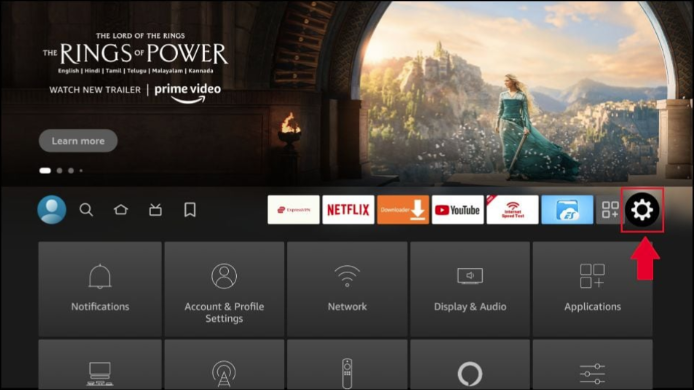 Within the "Settings" menu, go to "My Fire TV" (or "Device" on some FireStick versions).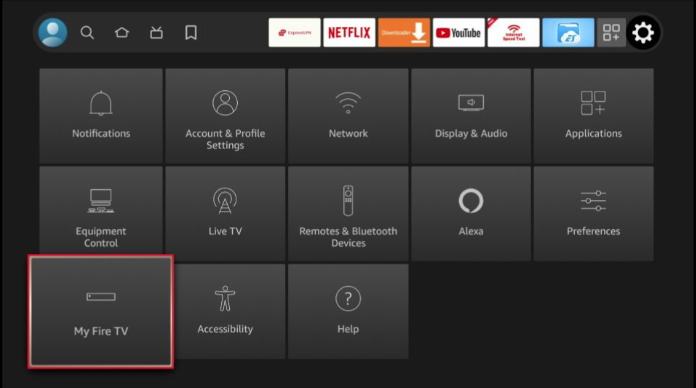 Click on "Developer options."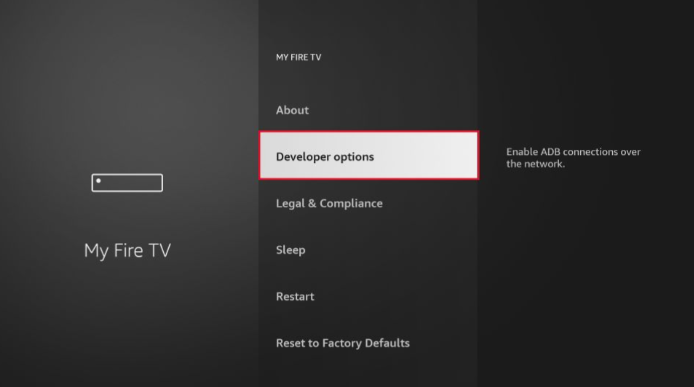 Enable the "Apps from Unknown Sources" option. A warning message will appear; select "Turn On" to confirm.
Please note that enabling this option may pose some risks, as it allows the installation of apps from sources other than the official app store. Therefore, it's essential to download apps only from trusted sources.
Installing the Downloader App
We will first install the Downloader app to download Nova TV APK on your FireStick. The Downloader app is a handy tool that simplifies the process of sideloading apps onto your FireStick.
On the FireStick home screen, use the search function to find the "Downloader" app.
Click on "Downloader" from the search results, and you will be directed to the app's page.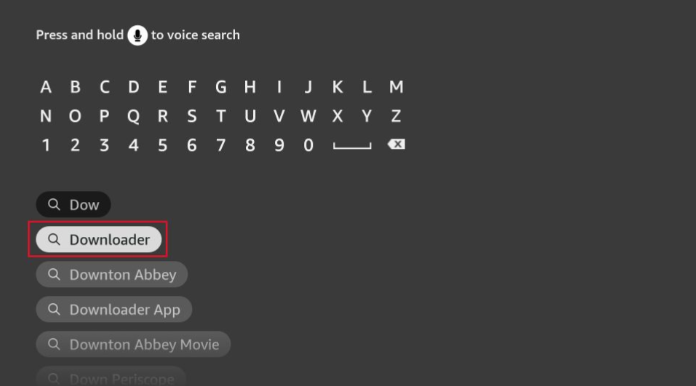 Select "Download" to begin the installation process.
Once the installation is complete, click "Open" to launch the Downloader app.
Downloading Nova TV APK
With the Downloader app now installed on your FireStick, follow these steps to download Nova TV APK:
Launch the Downloader app.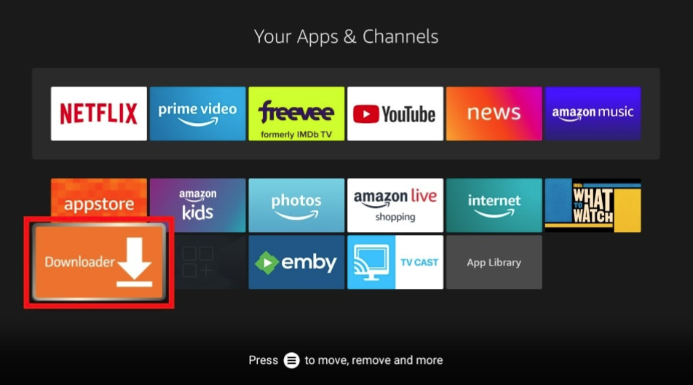 In the app's URL field, enter the following link to download the Nova TV APK: [https://www.novatvapk.com/nova.apk].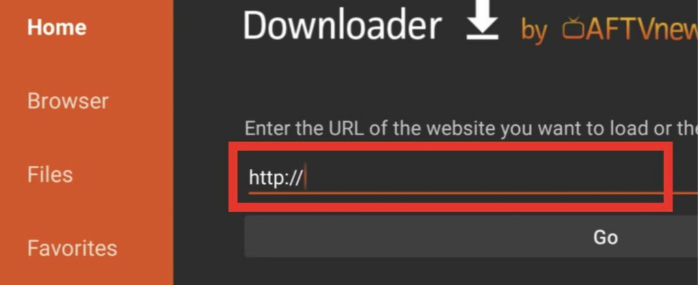 Click "Go" to initiate the download.
Once the APK file is downloaded, the installation process will begin automatically.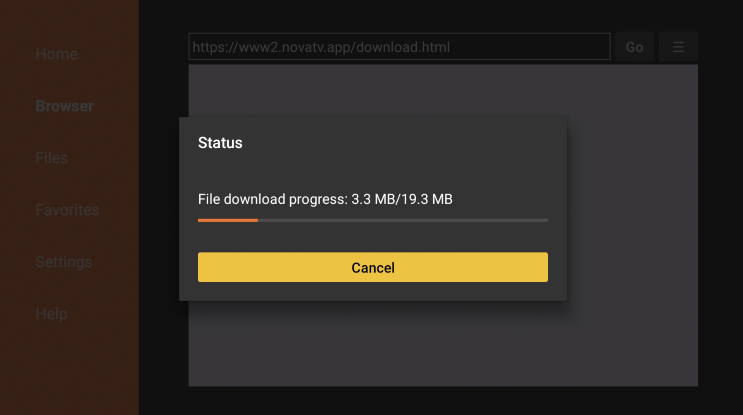 Installing Nova TV on FireStick
Once the Nova TV APK is downloaded, follow these steps to install it on your FireStick:
When the installation prompt appears, click on "Install" to proceed.
Wait a few seconds while Nova TV is installed on your FireStick device.
After the installation is complete, you will see a confirmation message.
Launching Nova TV
Now that Nova TV is successfully installed on your FireStick let's learn how to access it:
Go back to the FireStick home screen.
Scroll down to "Your Apps & Channels."
Navigate to the bottom of the list, where you'll find the Nova TV icon.
Highlight the Nova TV icon and click the "Options" button (three horizontal lines) on your remote control.
Select "Move to Front" to place Nova TV on the top row of your apps for quick access.
Troubleshooting Tips for Nova TV Apk on Firestick
Though Nova TV is a reliable app, you might encounter occasional issues. Here are some troubleshooting tips to resolve common problems:
Clear Cache: If you experience buffering or slow loading times, try clearing the cache in the Nova TV settings.
Update the App: Regularly check for updates to ensure you have the latest version of Nova TV, which may include bug fixes and improvements.
Reinstall the App: If it continues to malfunction, you can try uninstalling and reinstalling it.
If you use a FireStick device to stream content on your TV, you may be concerned about your online privacy and security. A Virtual Private Network (VPN) can be a valuable tool to protect your data and enhance your streaming experience. This article will explore three of the best VPNs for FireStick: Surfshark, NordVPN, and ExpressVPN.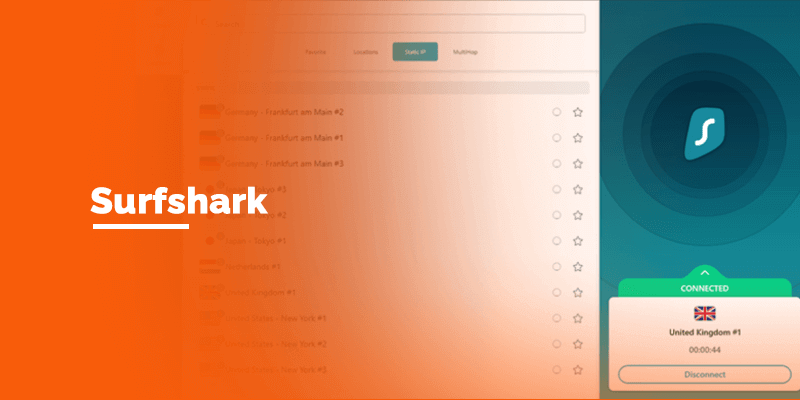 Surfshark is a popular VPN service known for its user-friendly interface and robust security features. It offers dedicated apps for FireStick, making the installation process quick and hassle-free. Here are some key features that make Surfshark stand out:
Unlimited Device Connections: Surfshark allows you to connect unlimited devices with a single subscription, making it an excellent choice for users with multiple devices.
No-Logs Policy: Surfshark has a strict no-logs policy, meaning it does not store any information about your online activities, ensuring your privacy. Therefore Installing Nova TV APk is Now made easy with anonymity.
Strong Encryption: The VPN uses AES 256-bit encryption, the same level of security used by military and government organizations, to protect your data from potential threats.
Fast Speeds: Surfshark's servers offer reliable and fast speeds, ensuring smooth streaming without buffering.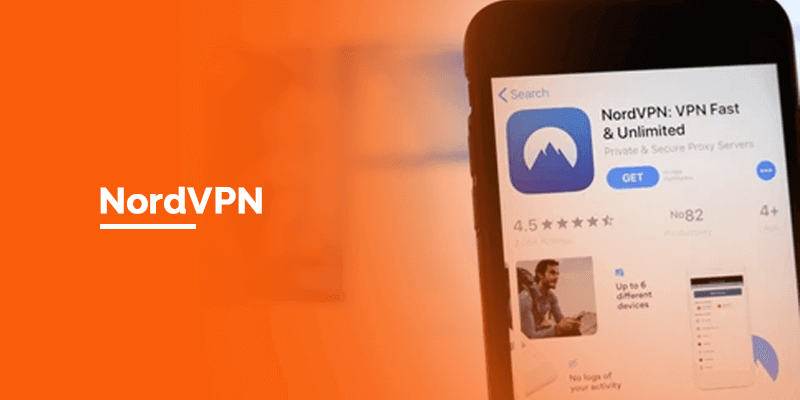 NordVPN is a well-established VPN suitable for Nova TV service known for its extensive server network and top-notch security features. It offers dedicated apps for FireStick, allowing easy installation and setup. Here are some features that make NordVPN a top choice:
Large Server Network: NordVPN has a vast server network spread across the globe, providing users with a wide range of connection options and access to geo-restricted content.
Double VPN: NordVPN offers a unique Double VPN feature, which routes your internet traffic through two different VPN servers, adding an extra layer of encryption and security.
CyberSec: NordVPN includes CyberSec, a feature that blocks ads and malicious websites, enhancing your online safety and providing a smoother browsing experience.
High-Speed Connections: NordVPN offers fast and reliable connections, ensuring minimal lag and optimal streaming performance.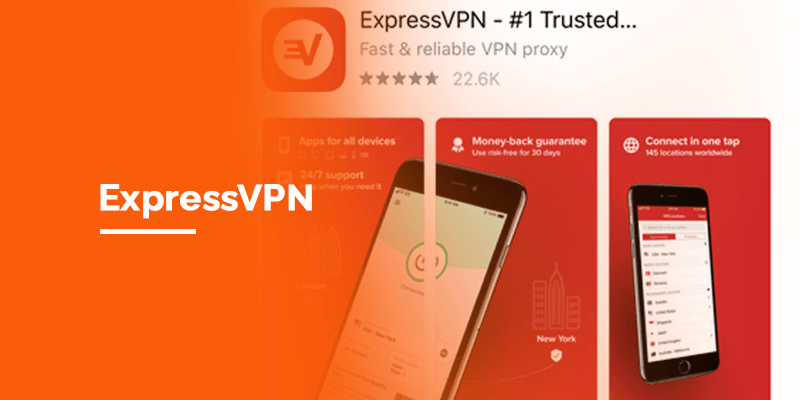 ExpressVPN is a premium VPN service known for its excellent performance and top-notch security features. While it might be a bit more expensive than other VPNs, its quality is worth the investment. Moreover here are some reasons why ExpressVPN is one of the best VPNs for FireStick:
Fastest Speeds: ExpressVPN is renowned for its lightning-fast speeds, making it ideal for high-quality streaming and buffer-free entertainment.
MediaStreamer: Besides the VPN service, ExpressVPN offers MediaStreamer. Moreover, a smart DNS service that allows you to unblock content on devices that do not support VPN apps, such as smart TVs and gaming consoles.
Top-Notch Security: It uses AES 256-bit encryption and offers various security protocols, ensuring your data remains secure and private.
24/7 Customer Support: The VPN provides excellent customer support, with 24/7 live chat assistance to address any concerns or issues you may have.
These are three of the best VPNs for Nova TV APK on FireStick. Each VPN offers unique features, such as unlimited device connections, extensive server networks, top-notch security, and blazing-fast speeds. Depending on your specific needs and budget, any VPNs will provide a safe and enjoyable streaming experience on your FireStick device. However, choose the one that best suits your requirements we would recommend Surfshark and enjoy a secure and unrestricted streaming journey.
Additional Features of Nova TV
Apart from its extensive content library and user-friendly interface, Nova TV boasts some additional features that enhance the streaming experience:
Real-Debrid Integration: Nova TV supports Real-Debrid, a premium service that provides high-quality streaming links, offering better video resolution and reduced buffering.
Trakt Integration: Trakt is a service that keeps track of your watched content, making it easier to resume your shows and movies across different devices.
Exploring Nova TV Categories
Nova TV organizes its content into various categories to help users easily find their favorite movies and TV shows. Therefore, some of the popular categories include:
Top Rated: Displays the highest-rated movies and TV series on the platform.
Trending: This shows the most popular content currently trending among users.
Genre-Based Categories: Organizes content based on genres such as Action, Drama, Comedy, Horror, Romance, and more.
Year-Based Categories: Allows users to explore movies and shows from specific years.
How to Use Nova TV's Search Function
Nova TV offers a search function that allows users to find specific movies or TV shows quickly. Here's how to use it:
Click on the search icon from the Nova TV home screen (usually represented by a magnifying glass).
Enter the title of the movie or TV show you wish to find using the on-screen keyboard.
Nova TV will display relevant search results matching your query.
Managing Subtitles on Nova TV
If you prefer to watch movies or TV shows with subtitles, Nova TV offers support for various subtitle options. Here's how to enable subtitles:
While playing a movie or TV show, click the "CC" icon on the video player.
Besides, choose your preferred subtitle language from the available options.
Nova TV will display the subtitles as the content plays.
Customizing Nova TV APK Settings
Nova TV allows users to customize various settings according to their preferences. Here are some essential settings you can adjust:
General Settings: Customize the app's appearance and layout, including the theme color and poster layout.
Player Settings: Configure video playback options, including autoplay, resume options, and default video quality.
Download Settings: Adjust settings related to downloading content for offline viewing.
Content Providers: Manage the sources from which Nova TV fetches its streaming links.
Alternatives to Nova TV APK
While Nova TV is a fantastic app for streaming movies and TV shows. However, there are several other alternatives worth exploring:
Cinema HD: Similar to Nova TV, Cinema HD offers a vast collection of movies and TV shows with high-quality streaming links.
Titanium TV: Another popular streaming app that provides access to the latest movies and TV series.
CyberFlix TV: CyberFlix TV is known for its vast content library and user-friendly interface
FAQs – Nova TV APK
Can I install Nova TV on other devices?
While Nova TV APK is primarily designed for Android devices, including smartphones and tablets, it can also be installed on other compatible platforms like Windows or Mac computers using an Android emulator.
Is Nova TV APK legal to use?
Yes, Nova TV APK is legal to use as it is merely an application that links publicly available content. However, some of the content it offers may be copyrighted, and streaming copyrighted content without proper authorization could be illegal in some regions. Users are advised to exercise caution and adhere to their local copyright laws.
How often is the app updated?
The developers behind Nova TV regularly release updates to improve the app's performance, fix bugs, and add new features. Keeping the app updated is essential to ensure a seamless streaming experience.
Are there any alternatives to Nova TV?
Several other streaming apps offer similar features and functionalities as Nova TV. Some popular alternatives include Cinema HD, Titanium TV, CyberFlix TV, and BeeTV.
Can I download content for offline viewing?
Nova TV allows users to download movies and TV shows for offline viewing. This feature is handy when you want to watch content without an internet connection, such as during a flight or a long commute.
Conclusion – Nova Tv APK Safe Streaming
With Nova TV APK installed on your FireStick device, you can now enjoy a diverse range of entertainment options for free. The app's user-friendly interface, extensive content library, and offline viewing capabilities make it an excellent choice for streaming enthusiasts. Following the step-by-step installation guide and troubleshooting tips in this article, you can ensure a smooth and enjoyable streaming experience with Nova TV. Moreover, remember to exercise caution when using third-party streaming apps and always respect copyright laws in your region. For maximum security, use a reliable VPN like Surfshark. Enjoy your favorite movies and TV shows with Nova TV on your FireStick, and discover the joy of limitless entertainment.