Streaming media has rapidly become a staple of modern consumers' leisure time. The Amazon Fire TV is a popular streaming media player that brings a variety of online videos and other media to your living room TV. But you have found the ideal place if you have an Android device and are curious about casting to an Amazon Fire TV. In this detailed tutorial, we'll show you how to easily cast Amazon Fire TV from Android.
Attention Users! Although VPN restricts your screen sharing or mirroring, it might assist you before. Therefore, explore or download your favorite movie from a free streaming site or explore libraries of Netflix or else with a VPN like Surfshark and then proceed to cast Amazon Fire TV from Android.
While the Amazon Fire TV is a great streaming device in its own right, there are instances when you might instead cast from your Android phone or tablet. Casting enables you to show off media like films, photographs, and more on your TV. The processes and conditions necessary for seamless casting are discussed in detail here.
What Is Amazon Fire TV?
Amazon Fire TV is a line of digital media players and streaming devices developed and sold by Amazon. These gadgets let users stream movies, TV shows, music, and games to their TV. Amazon Fire TV devices may access Amazon Prime Video, Netflix, Hulu, Disney+, and others via the internet.
The Amazon Fire TV product lineup includes several different models, including the Fire TV Stick, Fire TV Stick 4K, Fire TV Cube, and Fire TV Edition smart TVs. Moreover, a remote control lets users explore the UI and choose content on these devices.
In addition to streaming video and audio content, Amazon Fire TV devices often feature voice control through Amazon's virtual assistant, Alexa. Voice commands can search, control playback, and interact with smart home devices. Amazon Fire TV makes streaming digital entertainment on TV affordable and easy.
Requirements
Before you begin casting, make sure you have the following:
1. Amazon Fire TV Device
Ensure your Fire TV is set up and connected to your TV and Wi-Fi network.
2. Android Device
You'll need an Android smartphone or tablet with screen casting capabilities.
3. A Wi-Fi Network
Both your Android device and Fire TV must be connected to the same Wi-Fi network.
Setting Up Your Amazon Fire TV
Before you start casting, ensure your Amazon Fire TV is ready to receive content from your Android device. Follow these steps:
1. Turn on Your TV and Fire TV
Power on your TV and Fire TV device.
2. Navigate to Settings
Using your Fire TV remote, go to the "Settings" menu.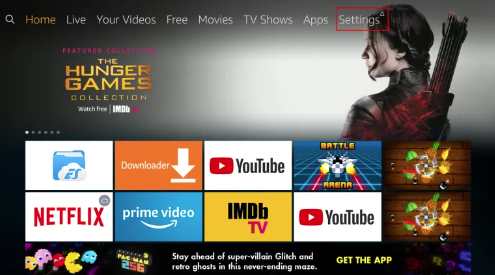 3. Select Display & Sounds
In the settings menu, choose "Display & Sounds."

4. Enable Display Mirroring
Scroll down and select "Enable Display Mirroring."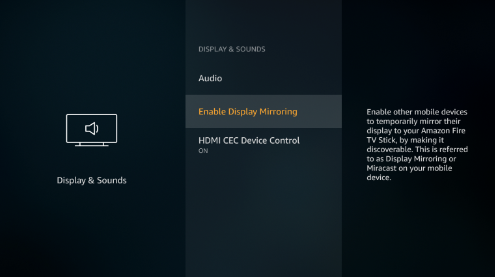 Preparing Your Android Device
Now that your Fire TV is ready, let's prepare your Android device for casting:
1. Access Quick Settings
Swipe down from the top of your Android device's screen to access Quick Settings. Tap "Cast Screen," "Screen Mirroring," or "Wifi Projection," depending on your device's manufacturer.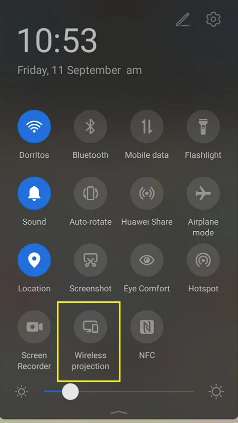 2. Choose Your Fire TV
Select your Amazon Fire TV from the list of available devices. Your Android device will now mirror its screen to the TV.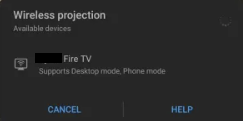 3. Start Casting Amazon Fire TV from Android
Once the connection is established, begin your casting smoothly and seamlessly.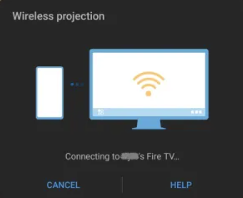 Casting from Android to Amazon Fire TV
With your devices prepared, it's time to start casting:
1. Open Your Preferred App
Launch the app you want to cast content from on your Android device.
2. Begin Casting
Play the content you want to cast, such as a video or photo slideshow.
3. Enjoy on Your TV
Your content will be displayed on your TV screen. You can control playback from your Android device.
Troubleshooting Tips
If you encounter issues while casting, here are some troubleshooting tips:
Ensure both devices are on the same Wi-Fi network.
Restart your Android device and Fire TV.
Check for software updates on both devices.
Note: Disable any VPN or proxy connections.
Ensure that the app you're using supports casting.
Enhancing Your Casting Experience
To enhance your casting experience, consider the following:
Invest in a good-quality HDMI cable for a wired connection.
Explore third-party casting apps for additional features.
Optimize your Wi-Fi network for smoother streaming.
FAQs
Do I need a separate app for casting?
You should use the built-in casting feature of your device in the vast majority of situations. Some apps could require you to use supplementary casting software or equipment.
Can I cast games from my Android device to Fire TV?
Yes, you can send games from your Android mobile to Fire TV so that you can have a more expansive gaming experience.
Is there a delay when casting to Fire TV?
Your Wi-Fi network's speed will determine the length of any possible delay that may occur. Maintain a solid and reliable connection for the best possible experience.
Can I cast from an iPhone to Amazon Fire TV?
No, the casting feature is only available on Android-based devices now. Users who want to cast firestick using iPhone should consider utilizing AirPlay with compatible devices.
How do I stop casting to Fire TV?
To stop casting, navigate to the Quick Settings menu on your Android device and pick "Stop Casting" or the option to detach from the cast screen.
Conclusion
In conclusion, to cast Amazon Fire Tv from Android opens up a world of entertainment possibilities in today's digital age. Many consumers prefer Amazon Fire TV devices for streaming various content on their TVs. However, casting content directly from your Android smartphone or tablet is simple and can improve your streaming experience.
Amazon Fire TV's flexibility and Alexa voice control make streaming digital entertainment easy. With the appropriate setup, your TV screen can effortlessly display your favorite movies, TV shows, music, and more. Casting requires your Amazon Fire TV and Android device to be on the same Wi-Fi network.
A high-quality HDMI cable and third-party casting programs can add functionality and improve performance for wired connections. Wi-Fi optimization is also essential for smooth streaming. Overall, casting Android content to Amazon Fire TV is a flexible and convenient way to watch digital content. You can unlock endless fun with the appropriate setup and some basic troubleshooting.