This article covers a list of the best Divicast alternatives and answers frequently asked questions like, is Divicast safe? Keep reading to find all the free alternatives that allow you to watch movies online.
According to Enterprise Apps Today, an estimated 127 billion instances of unauthorized downloading or streaming of US TV show episodes are recorded annually. Isn't that just another boring stat you're tired of reading at the start of every article? Let's make it the other way around.
Thanks to the curse of industrialization and rising consumerism trends, are you a streaming enthusiast who runs broke at every month's end, and premium streaming subscriptions cost an arm and a leg? Here's where Divicast steps in.
Yes, that's the perfect start. Although the site garners massive popularity, similar to other sites like Watch32, it still hosts immense pop-ups, which can be a nuisance for many streamers. And, before finding this article, you must've already exhausted your search engine.
To spare you the effort, this article covers the best Divicast alternatives and for enhanced online safety while streaming on free sites. Moreover, we'll also cover the 3 best VPNs you can use to watch Divicast movies online.
NOTE: Free streaming content is a violation of copyright laws. FireTVSticks.co in no way condones nor owns any of the websites listed. This guide is simply informational.

If you are to access Divicast movies or its alternatives, we only recommend securing your connection, device, and data with Surfshark. It's affordable, allows unlimited device connections, spoofs your IP address, and more.

The best plan is the 2-year deal, which costs just $2.30/mo. + 2 months free. Plus, Surfshark comes with a free trial and a 30-day money-back guarantee that you can use.
Short On Time? Divicast Alternatives Quick List
Movies2watch.tv

Actvid.rs

Fmovies.co

123Movies

Pluto TV 

StreamLord

MoviesJoy

Popcornflix 

TinyZone

Crunchyroll

Cineb.net
1moviesHD.com
What is Divicast?
Divicast online is your one-stop playground for the best movies and series you can stream for free. This online streaming website offers content from all the biggest studios from different countries. With this, you can access its extensive library of more than 10,000 TV shows and movies. Plus, most of its links are in HD quality.
Here's what Divicast offers:
1. Extensive Library
Here's what Divicast online includes:
A wide spectrum of genres
An array of classic movies
Movies and TV shows
Latest releases
2. HD Stream Quality
Here's a sneak peek into its HD-quality streams:
Employs improved streaming technology
Offers high-quality content
Ensures enhanced streaming experience
3. Content Diversity
Here's what makes Divicast stand out from its competitors:
Partners with exclusive studios
Offers innovative content
Holds exclusive content rights
What Happened to Divicast?
There have been several complaints of Divicast's service being out or shut, while it's also blocked in some countries. Most users even ask, "Is Divicast not working? Or is it available to other countries?" The short answer is that Divicast is not working everywhere, and since then, many websites like it are cropping up. Plus, Divicast is filled with ads, which most streamers find intolerable.
If you're still trying to access Divicast online in your country, the best way is with SurfShark. It gives you access and has a built-in AdBlocker and other security features.
How to Unblock Divicast Safely
Before we head to the Divicast alternatives, if you're still looking for a way to get back into your Divicast accounts or access the website in general, here's how you can do it safely and privately:
Subscribe to Surfshark and create your account.

Download and install the VPN on a Divicast-supported device.

Launch the VPN and sign in to your account.

Connect to the best server closest to you.

Now, go to divicast.com and start streaming or sign up with it.
Creating your account helps you download movies or series from Divicast to stream them offline. Meanwhile, VPN usage is only predicted to increase for different reasons, including accessing geo-restricted sites. With a value of approximately $44.6 billion in 2022, the VPN market is expected to reach an impressive $77.1 billion by the year 2026.
How Do You Download Movies From Divicast?
As mentioned, the streaming site is still active and provides an extensive selection of TV shows and movies you can watch online, offline, and even download. However, other than watching Divicast movies online, you can download movies from it. You must create a Divicast pro account and install its app on an Android device. Here is how you can get started:
Head to Divicast.com and create your account.

Click on the menu.

Click on "

Android App

."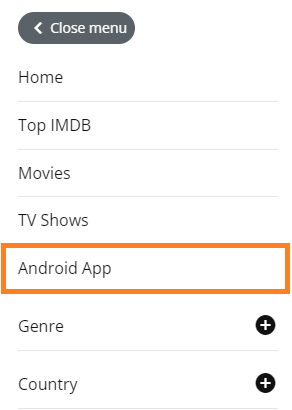 Select "

Download for Android

" or "

Download for Android TV

," depending on your needs.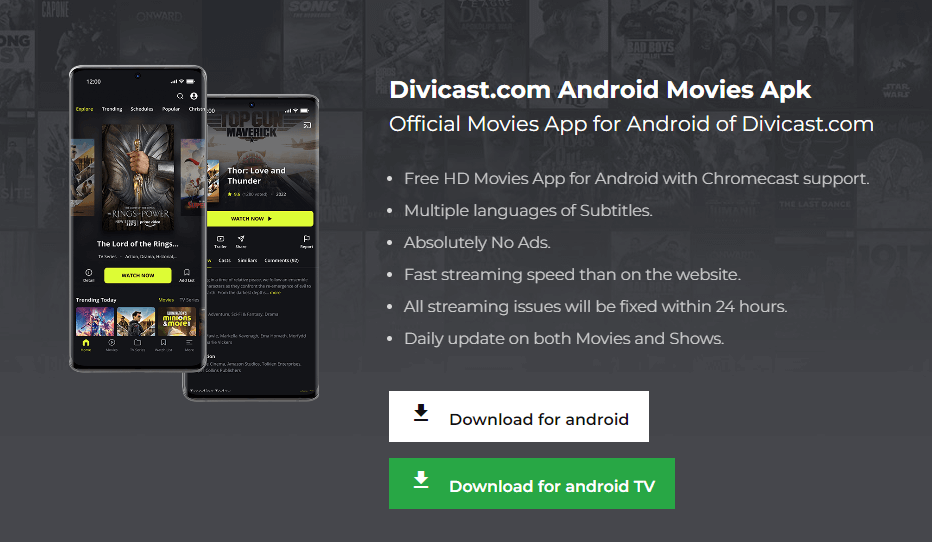 Wait for the file to download, and then click on the file to install the Divicast app on your device.

Open the app and sign in to your account.

Now, look for the movie or show that you'd like to download.

Once downloaded, you can find them under the option "

My Downloads

."

You can now watch your movies offline or on the go.
5 Best Alternatives to Divicast for Watching Free Movies Online
Divicast online is working, but yes, it does contain Ads. May it be them or just the site constantly being down, you can jump to Divicast alternatives in no time. Here are the top Divicast substitutes available:
Note: This article has been updated, and all the alternatives have been listed according to their ratings, functionality and performance. 
1. Movies2watch.tv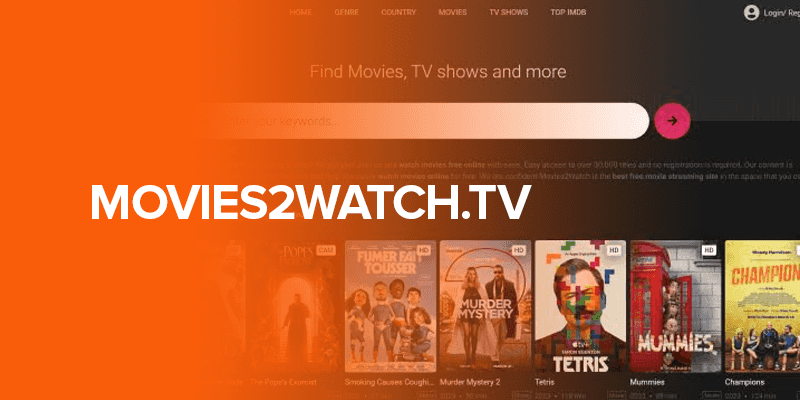 First, on the list of alternatives to Divicast, we have Movies2watch.tv. This free movie website is much like Divicast movies online, with similar content to stream. You can either choose from the Top IMDB options, movies, TV shows, Genres, and Country or simply type a movie you're looking for. There is also an Android App for it. However, just like Divicast, Movies2Watch also comes with ads.
Moreover, when the site isn't available, you can also go through Movies2watch alternatives to stream your favorite shows and movies. This is the nature of free streaming sites, which is why they're often deemed illegal. We recommend protecting your data with Surfshark.
Features
No subscription required
Wide device compatibility
Extensive library
No registration required
Free streaming
2. 123Movies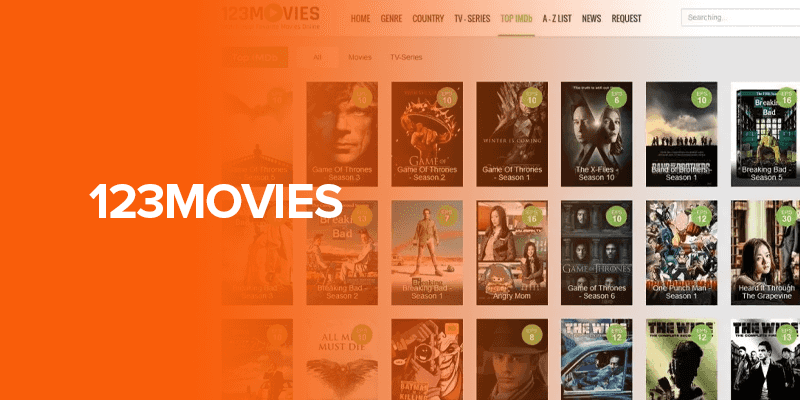 This is one of the best Divicast alternatives where you can find all the latest releases. And here's the best part: due to enhanced browser compatibility, you never have to worry about missing out on the best releases due to no compatible device.
On the other hand, there's no registration required; similar to the process of watching Divicast movies online. Along with that, the ads and pop-ups aren't as frequent as the other substitutes of Divicast. Additionally, you find the site to be down at times. During that, we recommend you head towards its mirror sites.
Features
Allows downloads
No registration required
User-friendly design
Fewer ads
3. Fmovies.co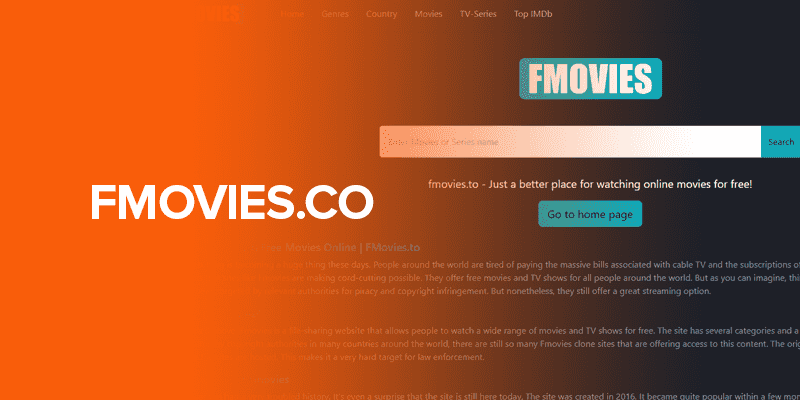 Last on the list of the best Divicast alternatives, we have Fmovies.co. Fmovies has been around for quite some time, and there are still allegations made about the site harboring illegal streaming content. However, the website is still very much active and is often listed as an alternative to free movie streaming or torrenting sites, including Divicast.
The site of Divicast online is easy to navigate, and they've got quite a wide collection of movies and TV shows to choose from, including some latest hits. However, Fmovies.co comes with ads, so it's best you protect your connection with Surfshark.
4. Actvid.rs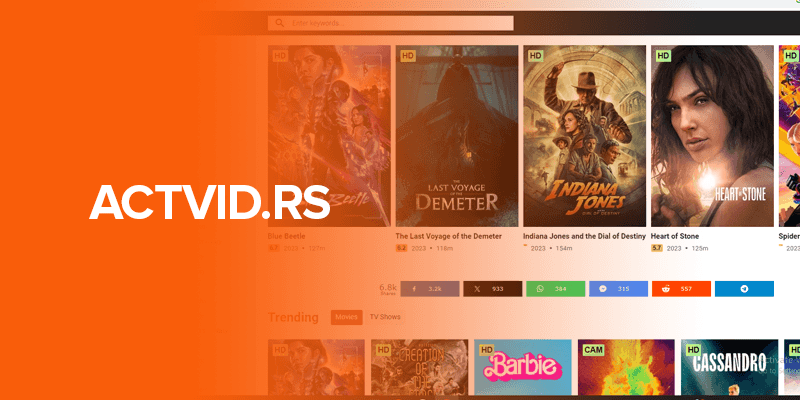 If you're looking for some free movie sites like Divicast but without ads, Actvid.rs is a great alternative to watch free movies online in 2023. The website is to the point, easy to navigate, and gives you a wide variety of content. And, the experience can be a little different than watching Divicast movies online.
You can browse its list of movies and TV shows, choose them according to genre or country, or look for the top recommended choices. It even has popular series hits like Aurora Teagarden and more.
Features
Free streaming
Availability of Android app
Various genres
Offers region-focused content
5. Pluto TV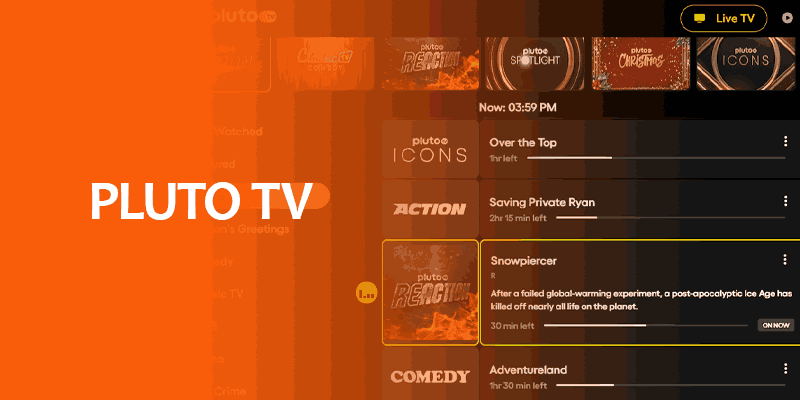 This is another streaming service that offers 250+ live channels and TV shows. As a free streaming site, you should expect pop-ups and frequent ads leading to redirections. And, despite how annoying ads may sound, they're short and won't distract you from watching your favorite titles.
Moreover, it provides separate categories for the following:
Sports
Comedy
Reality TV
News
Classic Movies
Generally, you can also install the Pluto TV app on your Mac or Windows device.
Features
Extensive variety of content
Easy-to-use interface
Dedicated categories
Free to use
Offers all latest releases
6. StreamLord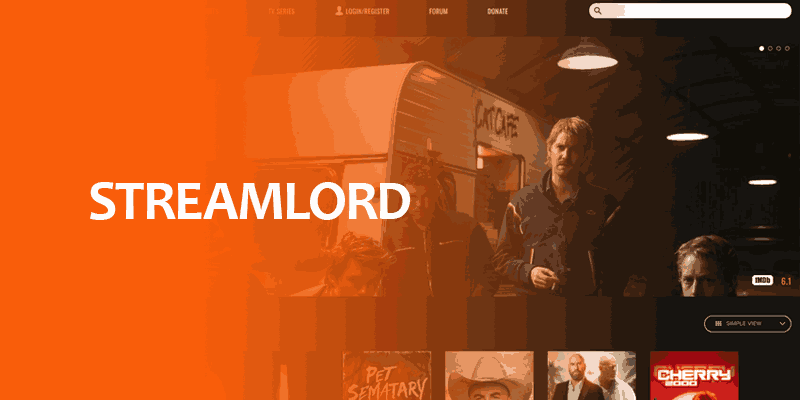 As one of the best Divicast alternatives, StreamLord reigns for providing extensive categories spanning everything from classics to the latest movies and TV shows. Along with that, it has an easy-to-use interface, which makes streaming movies a straightforward experience.
Meanwhile, this streaming site contains ads, just like the majority of Additionally, you can download StreamLord's movies from a StreamLord downloader or a video converter, such as the Allavsoft.
Features
Free streaming
Accessible interface
Content distribution in categories
7. MoviesJoy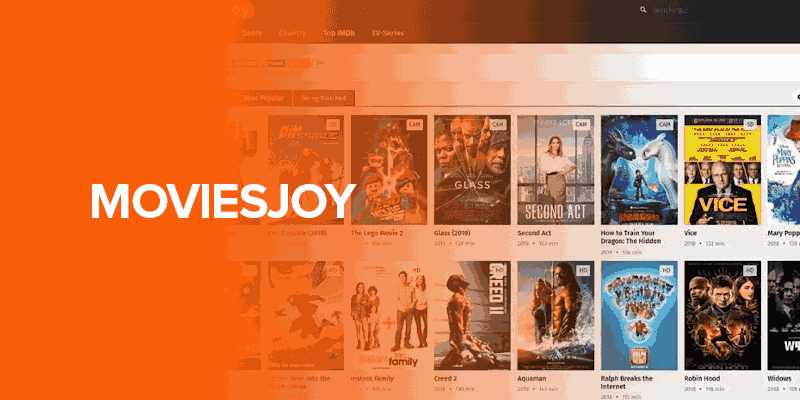 MoviesJoy is a popular free video-directory platform where users can stream various TV shows and HD movies. From the newest blockbusters to timeless classics, the platform caters to diverse tastes. Making it a preferred choice for avid streaming enthusiasts.
It offers a category-based genre with an organized section of all titles under one category's title. You can also browse the library based on regions like Australia, New Zealand, etc. Which again, is different than how watching Divicast movies online can be.
Features
Country-based titles
Content filters
Easy navigation
Accessible interface
Free to use
8. Popcornflix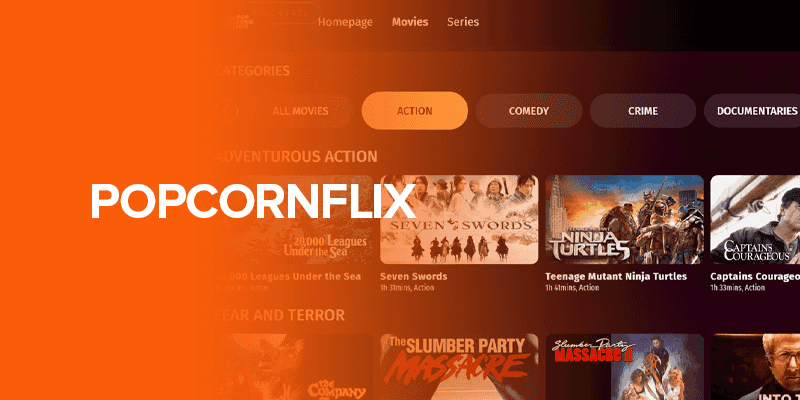 Popcornflix stands out as a no-cost on-demand streaming service, providing a collection of movies and TV episodes without needing a monthly subscription. In return for accessing free content, Popcornflix incorporates advertisements into the viewing experience.
The platform also offers a convenient free movie app that facilitates streaming on mobile devices like phones or tablets. Like the desktop site, users can navigate through movie and series collections, search using keywords, and explore content based on genres.
Features
Free movie app
Extensive catalog
Categorization on genres
Accessible interface
9. TinyZone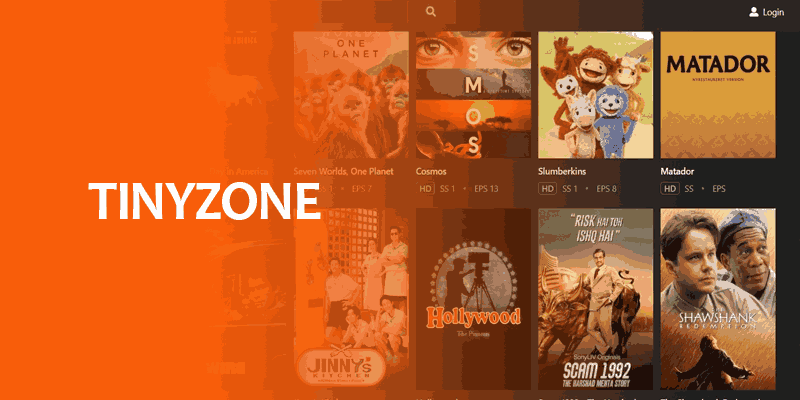 This is another top streaming site that stands as a popular Divicast alternative. It offers an extensive catalog of top genres, such as:
Horror
Comedy
Romance
Sci-fi
Again, you should expect to face frequent ads like watching Divicast movies online, but redirections can be annoying.
Features
Categorization of genres
User-friendly interface
Offers subtitles
10. Crunchyroll
Crunchyroll's content is divided into anime and dramas, with most falling under the anime category. The platform offers a diverse range of shows spanning various genres.
Like many other specialized anime streaming services, Crunchyroll features a collection of simulcast shows. This includes episodes typically available for streaming approximately an hour after their original broadcast. As of now, Crunchyroll boasts around 40 simulcast shows in its library.
Meanwhile, this streaming site offers anime series and movies limited to certain episodes. Following that, you'll be asked to subscribe to its premium options.
Features
Free streaming
Features ads
Extensive anime catalog
Allows offline viewing
Note: The following section of this article contains the unavailable streaming sites that were covered before this article's update .
11. Cineb.net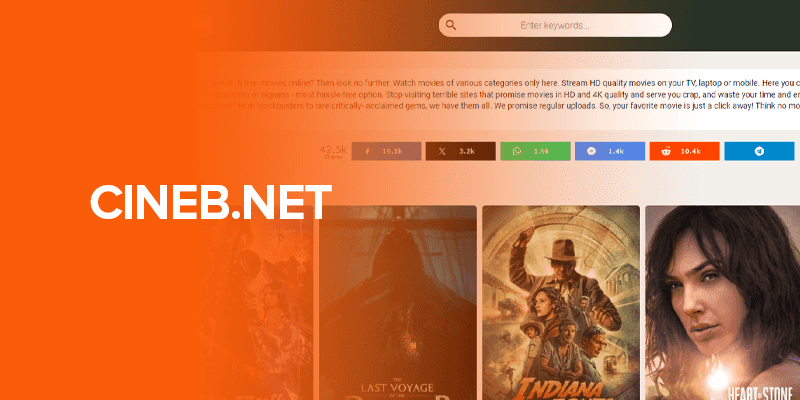 Second, we have Cineb.net, which stands as one of the best alternatives of Divicast. You can use the search tool to pick the movie you'd like to watch or utilize the menu. Here, you can choose from the movies or TV shows section, skim through the Top IMDB list, or choose a show according to genre or country. What I love most about this alternative to Divicast is the fact is comes without ads. This makes streaming a whole lot more uncomplicated. However, it's always advisable to go for paid streaming apps that are legal to access.
12. 1moviesHD.com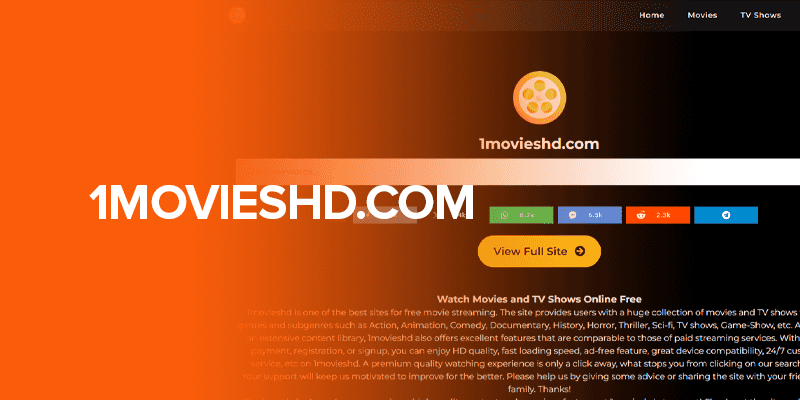 Another substitute for Divicast is 1moviesHD.com. This site holds links to numerous movies and TV shows, where you'll even find the CAM print of the latest release, Blue Beetle. You can choose from various genres, like Adventure, Crime, Documentaries, Sci-Fi and fantasy, and more. Even though there is much to choose from, this website comes with a lot of redirected ads. Moreover, there are 1Movies alternatives to watch your favorite movies and TV shows, and do not miss out any of them. Make sure you're protected with a VPN and AdBlocker to prevent them; Surfshark offers both.
FAQs – Divicast Alternatives
Why is Divicast not working?
Divicast is working, but it has its regular outages in some countries. If this free streaming website is not working, maybe try clearing the cookies and cache, changing your IP address with Surfshark, and then reaccessing the site. If it is still not working, try using any one of the alternatives to Divicast on our list. 
Are there any top sites like Divicast?
Other than the 5 options on our list, there are other top sites like Divicast, some of which include soap2dayhd.co, m4uhd.tv, and hdtoday.tv. 
Is Divicast legal?
Divicast, as far as we know, is a legal, free online streaming website. Its policies state that the service abides by the laws and regulations by having a permit to air its content from the appropriate authorities. 
What is a Divicast competitor to watch free movies?
Right now, the best competitor to divicast.com is Movies2watch.tv. Other than that, there are 4 other options that you can try out, including Cineb.net, 1moviesHD.com, Actvid.rs, and Fmovies.co.
Can you access Divicast in the United States?
Yes, Divicast is accessible in most countries, including the United States. However, make sure to check the laws of the country just in case it's illegal to access. 
What are the best alternatives to Divicast?
There are many great alternatives to Divicast, as the websites mentioned on our list. However, if you'd like to check more competing sites, you can try out m4uhd.tv, soap2dayhd.co, and hdtoday.tv. 
Is it safe to access Divicast.com alternatives?
No free streaming website is 100% safe to access, including divicast.com alternatives. There are always chances that these sites come with illegalities that violate copyright laws. Even though these alternatives are just for informational purposes, we recommend using Surfshark for protection while using services like these.  
To Conclude
Even though the streaming site is active and you can watch Divicast movies online, there are some complaints about the website not working in a few countries. For this reason, people are now looking for competing sites, like Project Free alternatives. Our list might be short, but it's the best Divicast alternatives that are active right now.
Also, understand that these free streaming websites come with ads and illegal content, which is why we never recommend them; however it's advised to use a trusted VPN for torrenting. The safer option is to always go for paid streaming apps. All-in-all, if you still require access to these sites, you should always use Surfshark.