As we all know, sports is something that brings every individual together. However, one thing that stops us from doing so is we cannot attend every sport. Therefore, streaming channels take part in your enthusiasm. VIPRow Sports on Firestick allows you to watch your favorite shows on Firestick while sitting at home. You will learn to install Viprow Sports on Firestick to stream your favorite sports.
Attention! Downloading or streaming online through free streaming sites like VIPRow Sports can harm your privacy and security. It's better to be secure and stay private while browsing or streaming online. Get Surfshark and unlimited connections to stay secure on each device with unlimited simultaneous connections and optimized servers to stream worldwide.
What Is VIPRow Sports?
VIPRow Sports is a free platform for streaming content that lets you watch a number of sports channels. VIPRow Sports, on the other hand, is not an app. It is accessible through the website, which differs from a live service like DAZN, which has an app. It also means that the security risks will look different. On the VIPRow Sports website, for example, you don't have to worry about geo-blocking. Instead, you have to deal with malware, bots, and cookies. But there are many other options to look into while you watch your favorite sports on VIPRow Sports from the comfort of your living room with your family.
VIPRow Sports is not the same as VIPLeague, so keep that in mind. Even in HD, VIPRow Sports lets you watch more sports-related material than VIPLeague. VIPRow also works much better with other apps. You can watch sports games, play sports trivia, and learn more about sports. Even though this doesn't exactly make streaming better, it gives people a reason to use the platform.
The answer to the question of whether or not you should use VIPRow Sports on your FireStick is clear. VIPRow Sports gives you a high-quality site for streaming sports that gives you all the perks without charging you extra.
Is VIPRow Sports Safe and Legal?
Here's where the trick lies. Streaming VIPRow Sports on your FireStick can land you in legal hot water with the relevant authorities. Content being freely distributed by third-party services is often unlicensed, so there is a chance that streaming VIPRow Sports on your FireStick is illegal.
can't verify whether your specific actions are legal or illegal. We strictly discourage you from engaging in illegal streaming, so act carefully and at your discretion.
In addition to potential legal issues, streaming VIPRow Sports on your FireStick could expose you to safety vulnerabilities. You should take extra precautions by installing a reliable antivirus and a VPN service like Surfshark.
Now that you understand the risks go for reliable and official platforms for your sports streaming needs. So here's a quick read.
Top FireStick Sports Streaming Alternatives to VIPRow
You can use ESPN, YouTube TV, or FuboTV instead of VIPRow Sports. They are not free services, but they give you access to a lot of material you can feel safe with. Also, look for other options because the VIPRow Sports website contains ads you didn't ask for. These ads may get in the way of your watching experience, and the user interface may be hard to get around because of the links that take you to different places.
Moreover, consider other options because VIPRow Sports is a website with trackers and cookies that can make your viewing experience less enjoyable.
If you care a lot about your security and privacy while you're looking, giving up your data to stream sports isn't the best idea. Instead, you should look for a better option than VIPRow Sports.
Best VIPRow Alternatives to Count on
There are many Sports streaming sites to be counted as Viprow Sports Alternatives. But here we have mentioned 4 Best of them to ensure your favorite spots aren't missed.
ESPN+: A Sports Lover's Paradise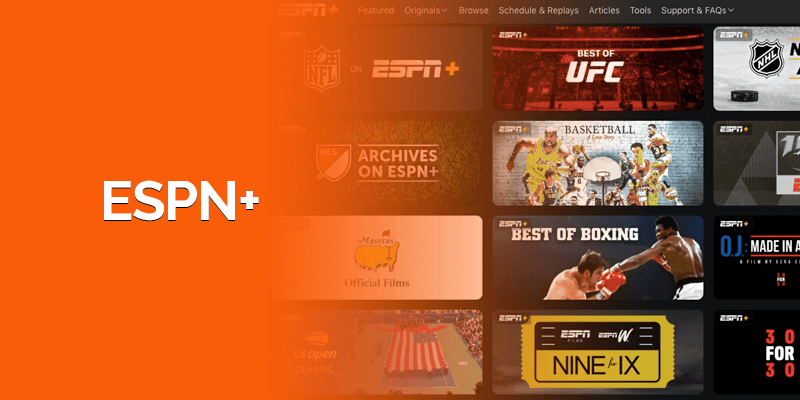 ESPN+ is a premium sports streaming service that offers an extensive library of live sports events, original shows, and exclusive content. With ESPN+, you can access a wide range of sports, including football, basketball, MMA, and more, all in high-definition.
DAZN: Global Sports Streaming Giant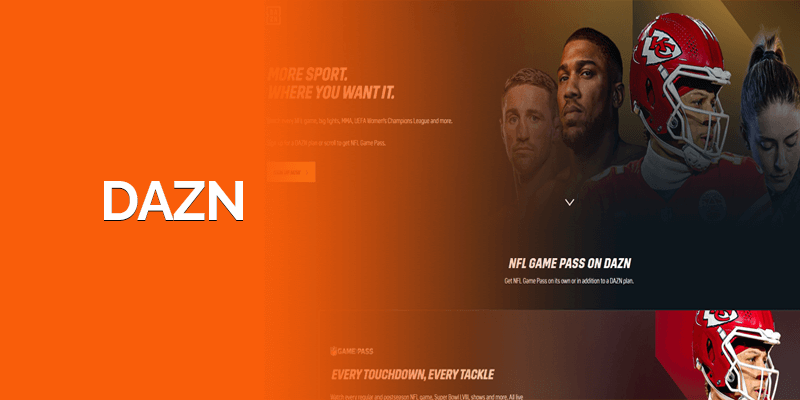 DAZN is a global sports streaming service, one of the best alternatives that provides access to live and on-demand sporting events worldwide. With DAZN, you can enjoy boxing, soccer, NFL, and many other sports without the need for a cable subscription.
FuboTV: Sports-Centric Streaming Platform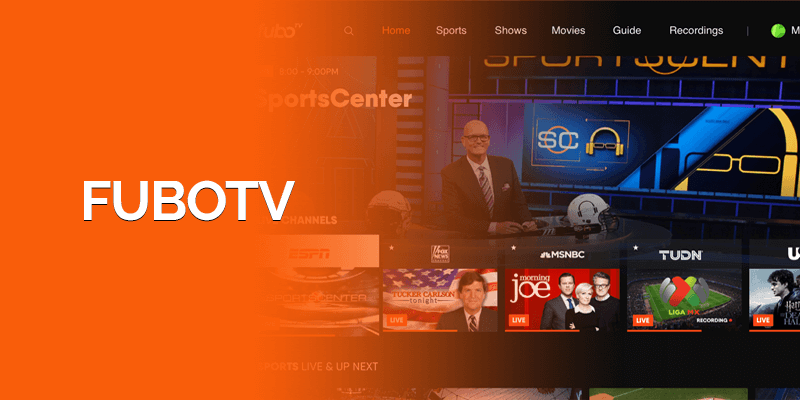 FuboTV is a streaming platform primarily focused on sports content. It offers a comprehensive selection of live sports channels, including ESPN, NFL Network, and NBA TV. You can also avail FuboTV free trial. Moreover, it provides access to various entertainment channels, making it an excellent all-around streaming choice.
Paramount+: The Home of CBS Sports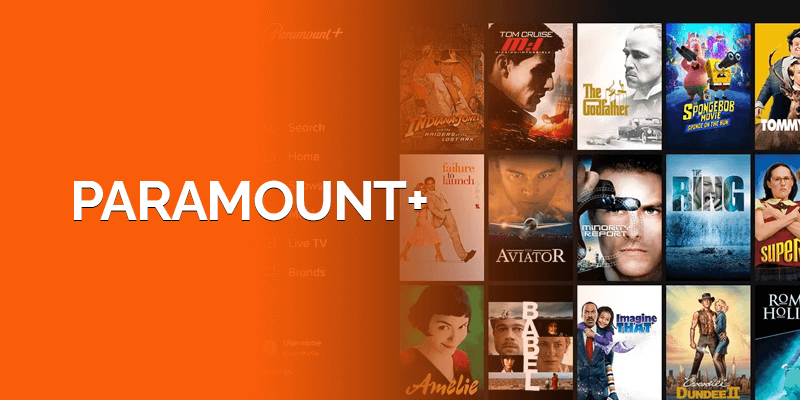 Formerly known as CBS All Access, Paramount+ is a streaming service that offers a variety of CBS Sports content. This platform lets you watch live NFL games, NCAA basketball, and other sporting events. Paramount+ also includes a vast library of TV shows and movies.
Peacock: NBC's Streaming Gem
Peacock, from NBCUniversal, offers live sports coverage, including Premier League soccer and the Olympics. It provides free and premium subscription options, making it accessible to a broad audience. However you can also download Peacock TV on Firestick.
YouTube TV: A Modern Way to Watch Sports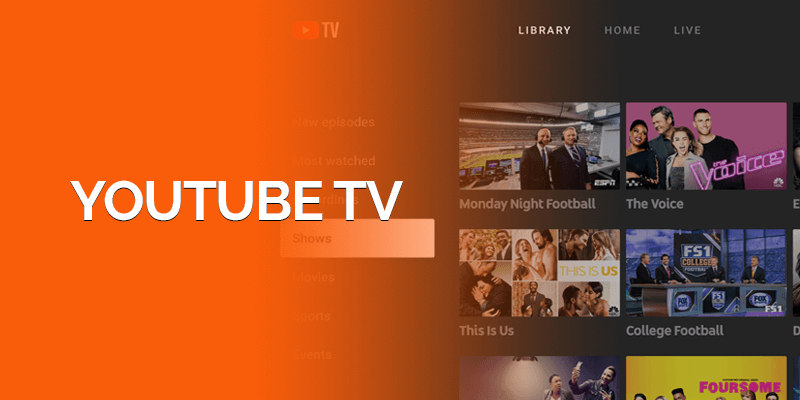 YouTube TV is a live TV streaming service that includes many sports channels. It also offers unlimited cloud DVR storage, allowing you to record and watch games conveniently.
Sling TV: Customizable Streaming Experience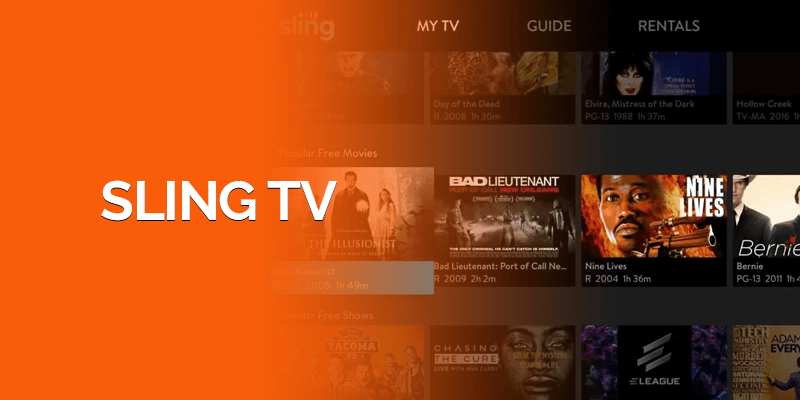 Sling TV provides a customizable streaming experience, allowing you to choose the channels you want, including sports channels like ESPN, NFL RedZone, and NBA TV. It's a flexible option for sports fans.
Hulu + Live TV: Sports and Entertainment in One Place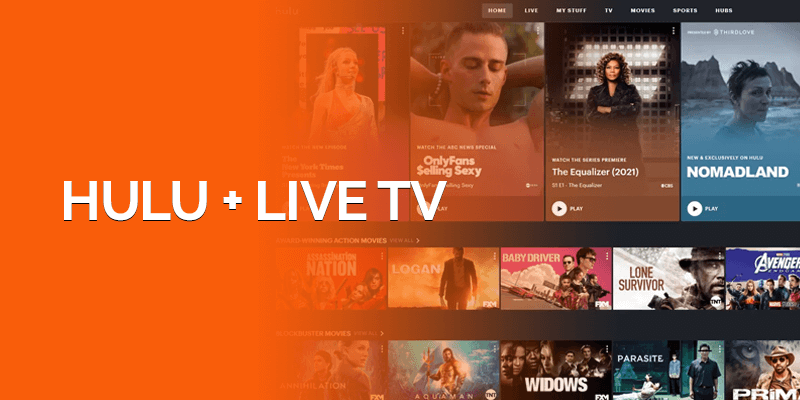 Hulu + Live TV combines live sports coverage with a vast library of on-demand content. You can catch your favorite games and enjoy Hulu's original shows and movies in one package.
Attention! Still not convinced by the fact of streaming sports on these legal and authentic sports streaming platforms? Still curious about how to install VIPRow on Firestick? Before that, you must install the best VPN for VIPRow Sports, Surfsahrk. It protects your privacy and security and gives you the best servers worldwide to watch your favorite sports anywhere.
How to Install Surfshark on Firestick for VIPRow Sports?
The steps to install are too easy for anyone to understand. Moreover, with the installation of Surfshark on Firestick, you can access sites unavailable in your region.
Download and Installing Surfshark on Firestick
Step 1: Go to your homepage of Firestick and look for the search bar.
Step 2: Type and search for Surfshark.
Step 3: Now click the Surfshark App icon in your search results.
Step 4: Tap the get icon to download your Surfshark application. Moreover, as the downloading is done, the App will install itself.
Step 5: Once the installation is done. Tap "OPEN"
Step 6: Now, if you have a Surfshark account, log in with your credentials and sign in. or Sign up with a new account.
Note: Surfshark is considered one of the best pocket-friendly VPNs with its unlimited simultaneous connections. It provides security and connections to unlimited devices over a single subscription. The cost of a Surfshark subscription is USD2.49/mo.
Step 7: Now that you have signed up for Surfshark, start streaming safe and seamlessly with VIPRow Sports on Firestick.
How to Install VIPRow Sports on Firestick?
Once your device and connection are secured, you can move on to the VIPRow Sports on Firestick installation process.
Attention! VIPRow Sports is not an application and is only available through a website. This changes many things, keeping in mind that it is not an application that you might be worried about how to watch your favorite sport. We will be delighted to give you the tutorial on streaming with VIPRow Sports on Firestick. Moreover, remember that this tutorial is only based on educational purposes.
Go to the main page and look for "Search Bar" on the main page.
Select Search.
Type Silk into the search bar. Then, under the virtual keyboard, choose Silk Browser.
Select Amazon Silk. Its icon is just the word "Internet" with Amazon's smile.
Click on Get or Download.
After the app has been installed and downloaded successfully, click on Open.
When the Silk Browser you downloaded starts up, click on the Search bar.
Type in the VIPRow Sports URL "viprow.me" in the picture below.
Select Go.
You can now go to the page from here. You can now watch a huge number of stations that you can stream. The website layout is easy to use, but here are some tips. On the main screen, you can choose between different types of sports, such as football, American football, fighting sports, and basketball.
How to Avoid Adds while Streaming
After you pick your favorite area, a message will ask if you want to leave this page. When this prompt comes up, always choose "Stay here." If you leave the page, you will be taken to an ad. Now, you'll see a list of programs in your chosen category. Choose the show you want to watch. You may be asked to choose between different links, as shown in the picture below. Start viewing by clicking on one of the links.
FAQs – VIPRow Sports on Firestick
Why should I use a VPN with VIPRow Sports on Firestick?
With VIPRow Sports on Firestick, a VPN like Surfshark can help protect your privacy and security. It also lets you get into sites that aren't open to everyone and watch more safely.
How can I install Surfshark on Firestick for VIPRow Sports?
Follow the simple steps in the blog to install Surfshark on Firestick. You must look for Surfshark in Firestick's search bar, download the app, and sign in or create an account.
Are there better alternatives to VIPRow Sports on Firestick?
Yes, ESPN+, DAZN, FuboTV, Paramount+, and other better options offer a wide range of legal sports material with better quality and security.
Can I watch VIPRow Sports on Firestick without a VPN?
Even though it is possible to use VIPRow Sports without a VPN, it is not a good idea because of the legal risks and security concerns. Using a VPN makes sure that streaming is better and more private.
Is VIPRow Sports on Firestick legal?
If you stream VIPRow Sports on Firestick, you could get in trouble with the law because it has unlicensed material. We suggest that you look into legal options to stay out of trouble.
Conclusion: Stream Seamlessly with VIPRow Sports on Firestick
VIPRow Sports on Firestick is a simple way to watch your favorite sports from the comfort of your home. Even though it's not a perfect answer and could lead to legal problems or security flaws, there are better options. ESPN+, DAZN, FuboTV, Paramount+, Peacock, YouTube TV, Sling TV, Hulu + Live TV, and Hulu are all legal and trustworthy choices that give you access to a wide range of sports content in a safe and high-quality way. Moreover, you can also watch UFC on Firestick using a premium VPN Surfshark.
Before watching VIPRow Sports, you should install a VPN like Surfshark on your Firestick to protect your privacy and security. The VPN also lets you get to sites that aren't open to everyone, which makes streaming better. Remember that VIPRow Sports is a website, not an app, so it takes a few extra steps to get to it. Even though we've given you a tutorial for learning reasons, it's best to use legal and factual streaming platforms to ensure you can watch sports without problems. Ultimately, it's your choice, but you should put safety and legality at the top of your list when watching sports. With the right streaming platform and VPN, you can watch your favorite games without compromising quality or safety.